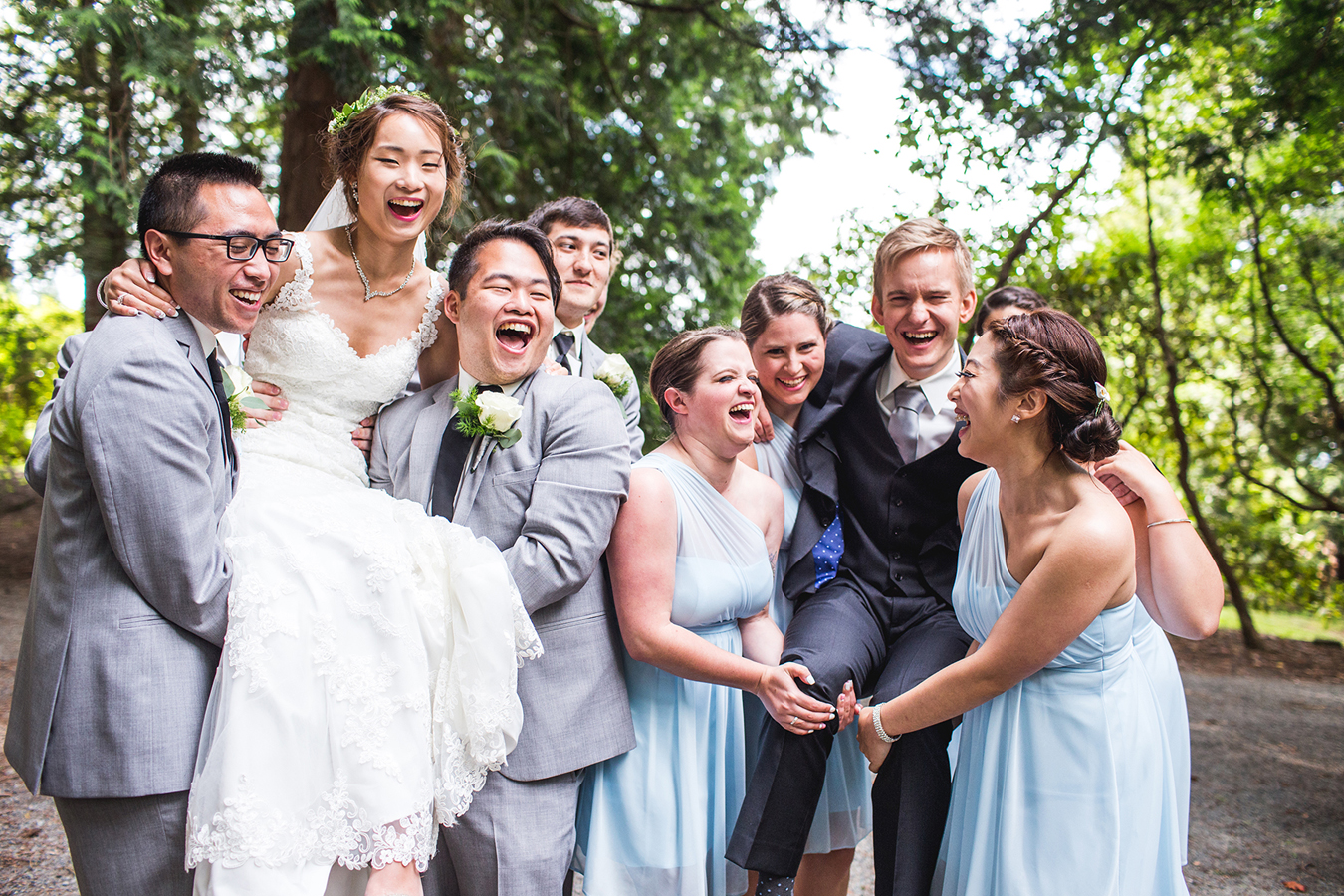 UBC Wedding Photographer | Sage Bistro + Nitobe Gardens
We had such an incredible time photographing Marc & Flora's UBC wedding at the UBC Rose Garden this year.
We interviewed Marc & Flora by email to ask them a couple of questions about their amazing day to find out what their favourite parts of the day were and see if they had any advice for future couples:
What were the reasons that you chose to have your wedding at this particular venue?
We really just wanted our wedding to have a relaxed atmosphere for our friends and family to come and celebrate with us. The UBC Rose Garden not only fit the romantic occasion, but being outdoors with the North Shore Mountains as backdrops, really fit the relaxed Westcoast vibe we wanted to go for. For our reception, the UBC Sage Bistro not only fit our need for a modern venue, but their windows and spacious rooms gave a bright and open look we wanted.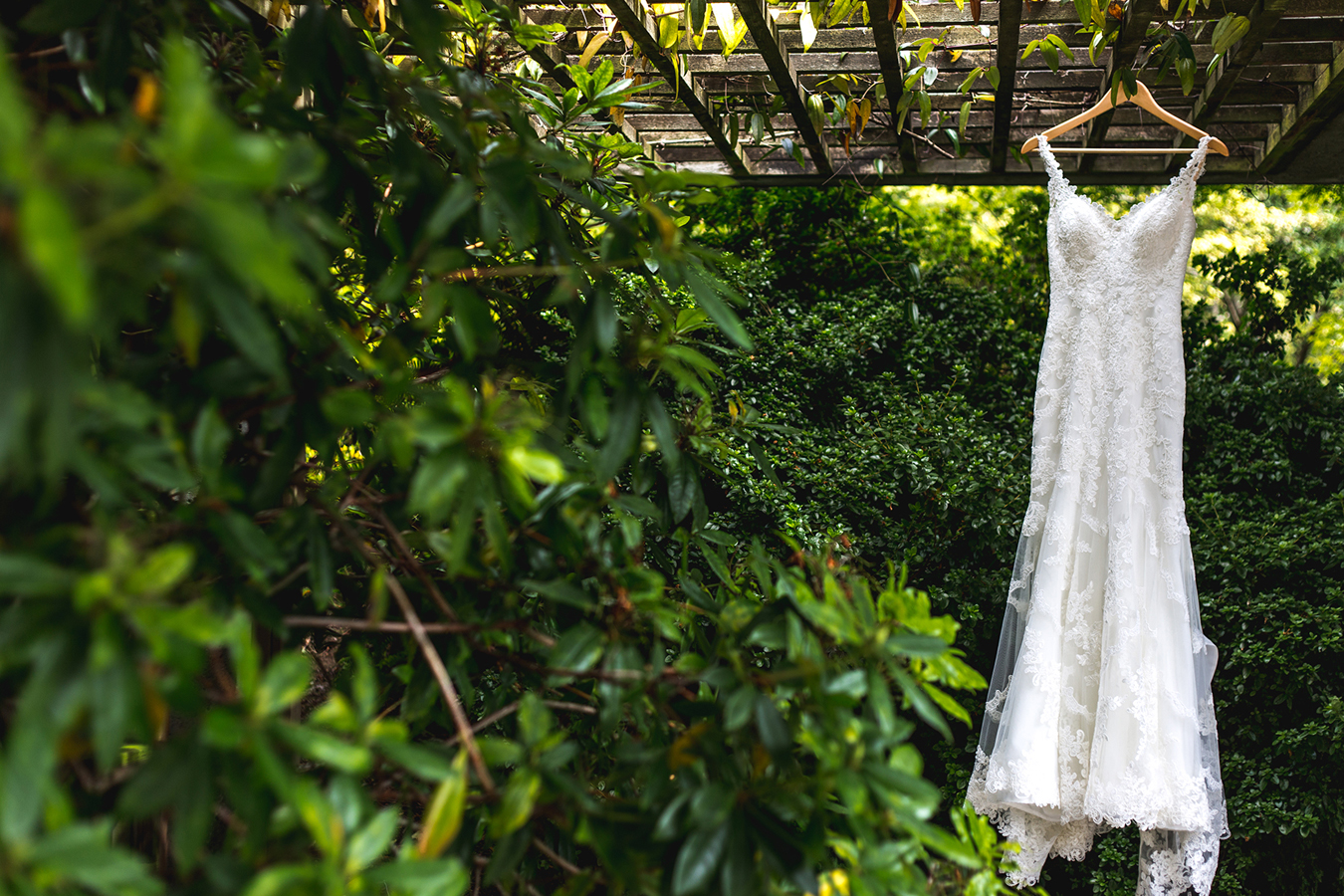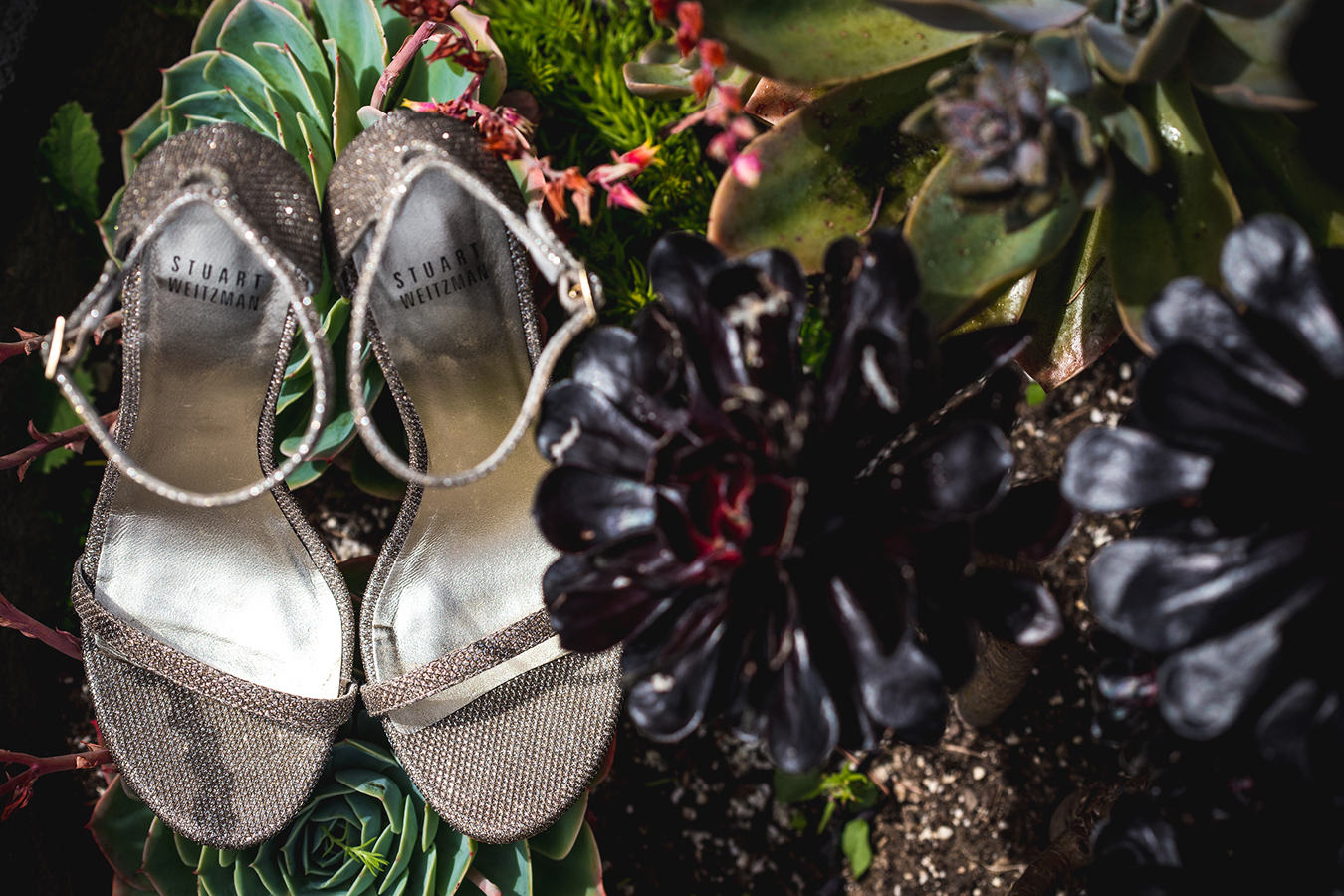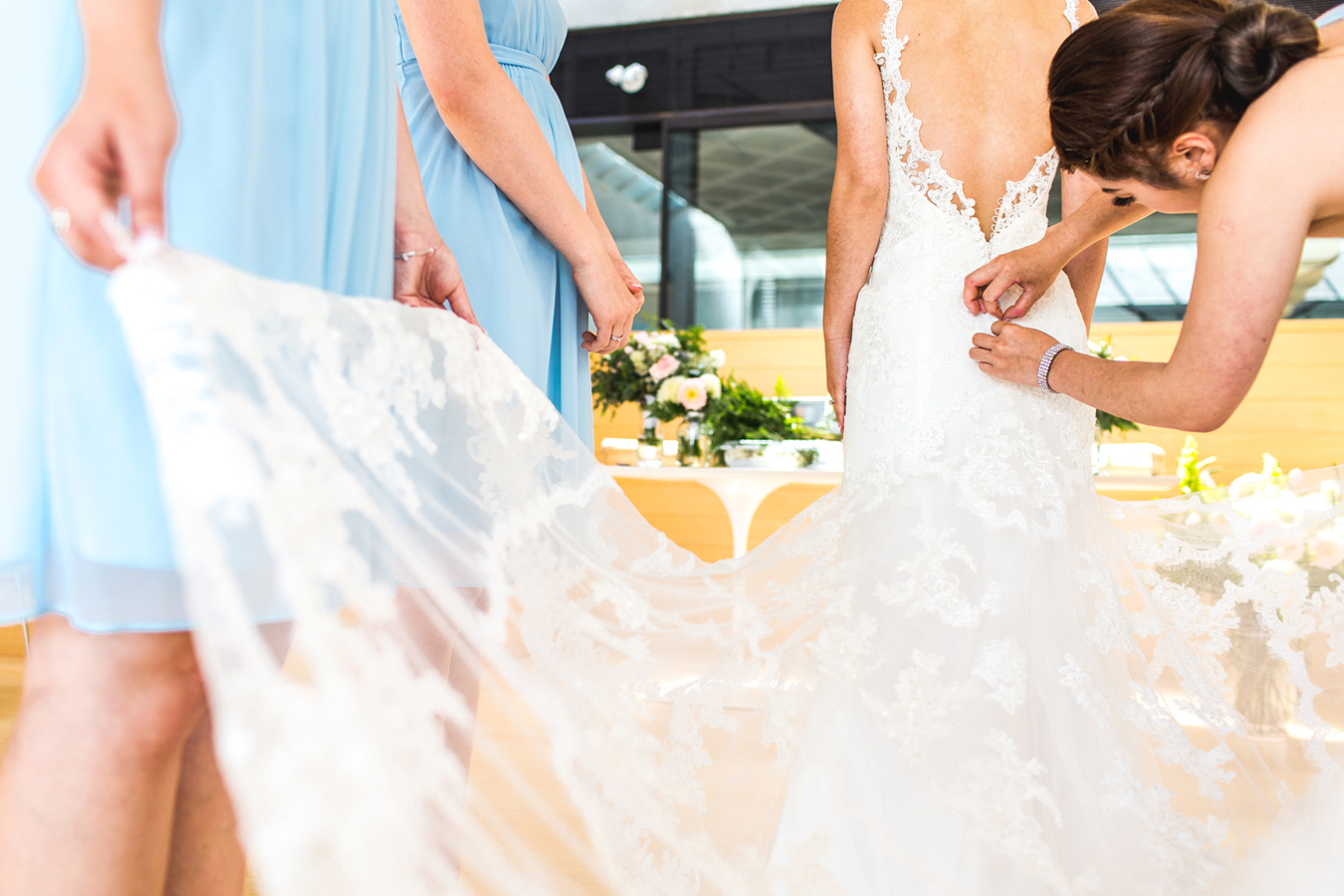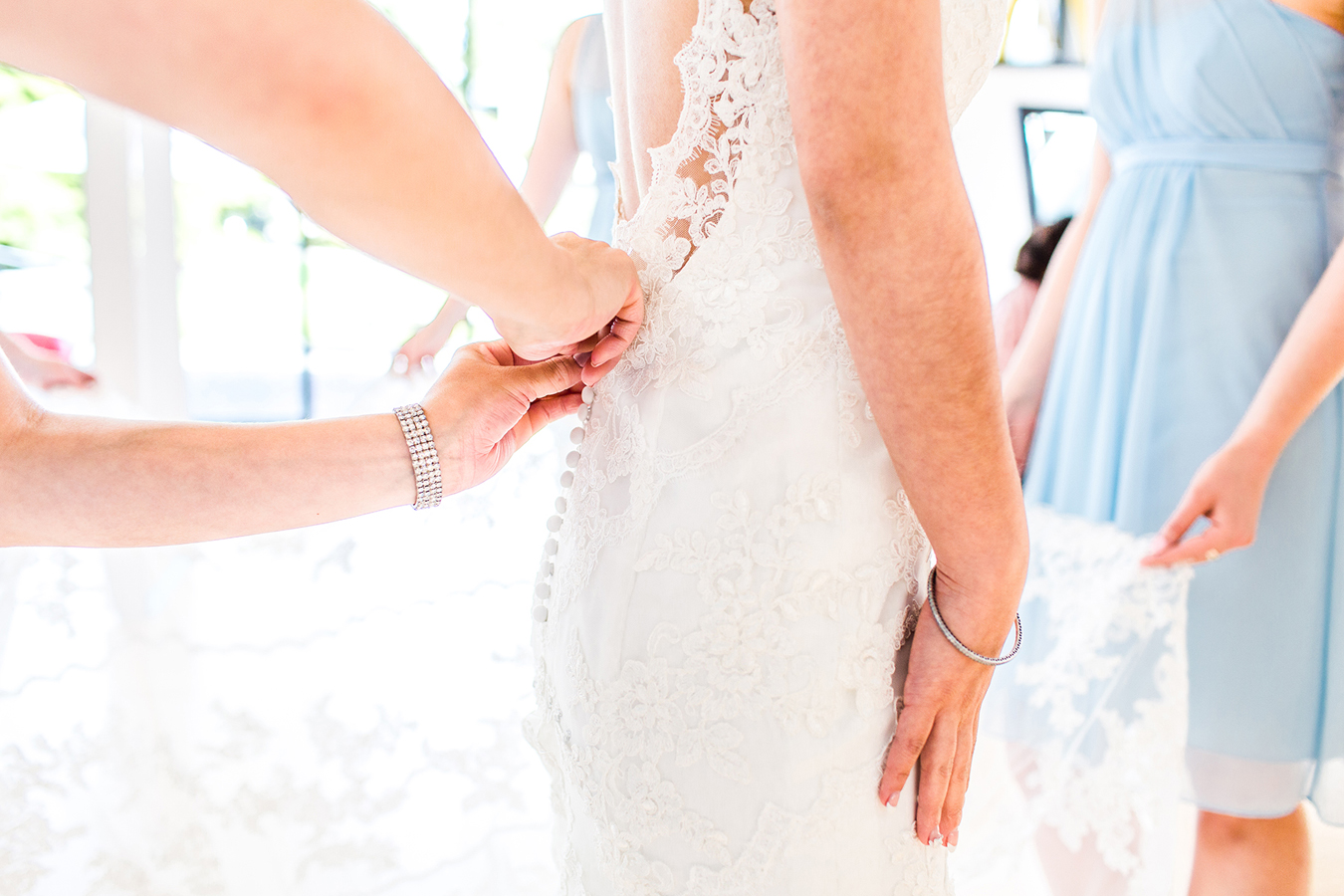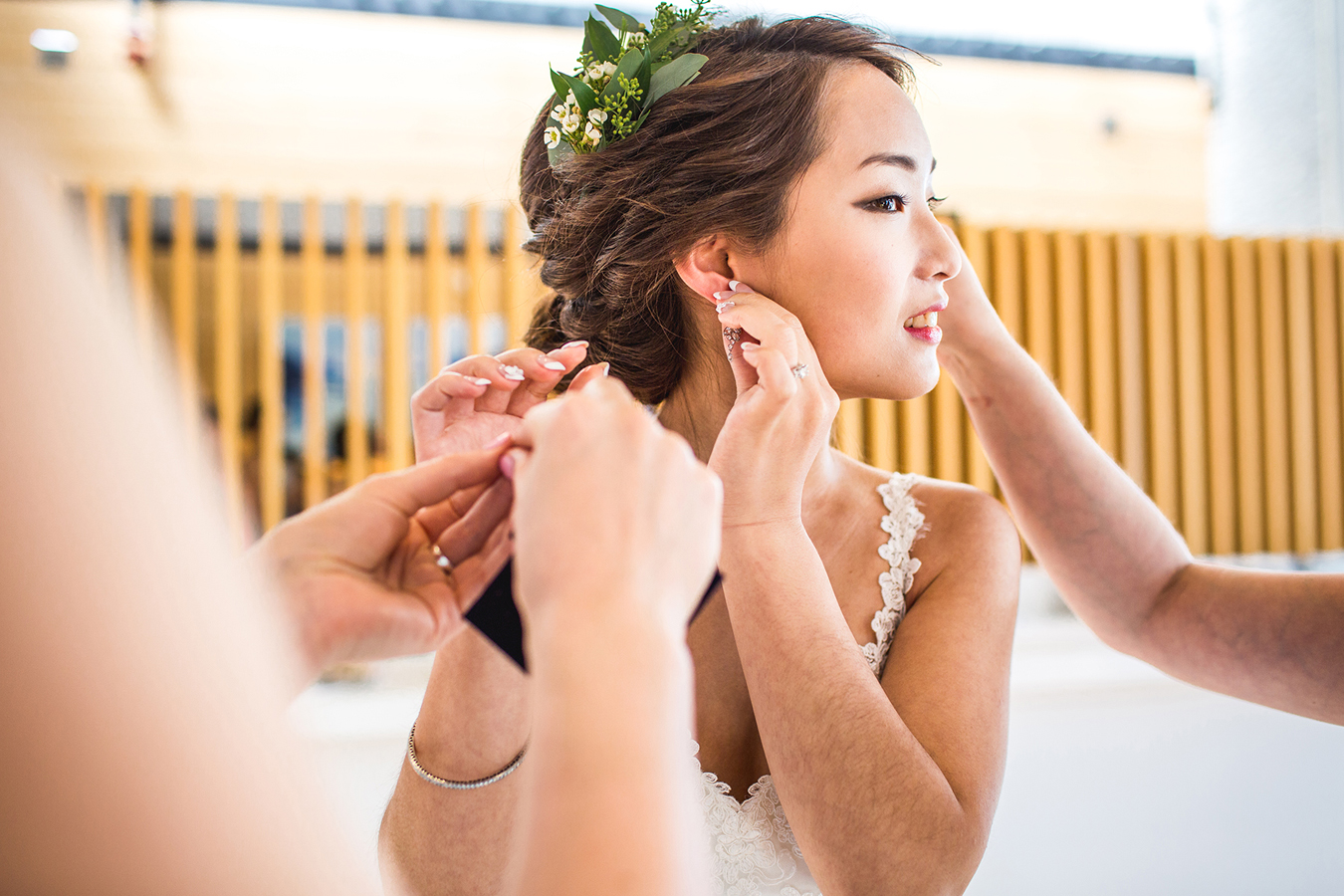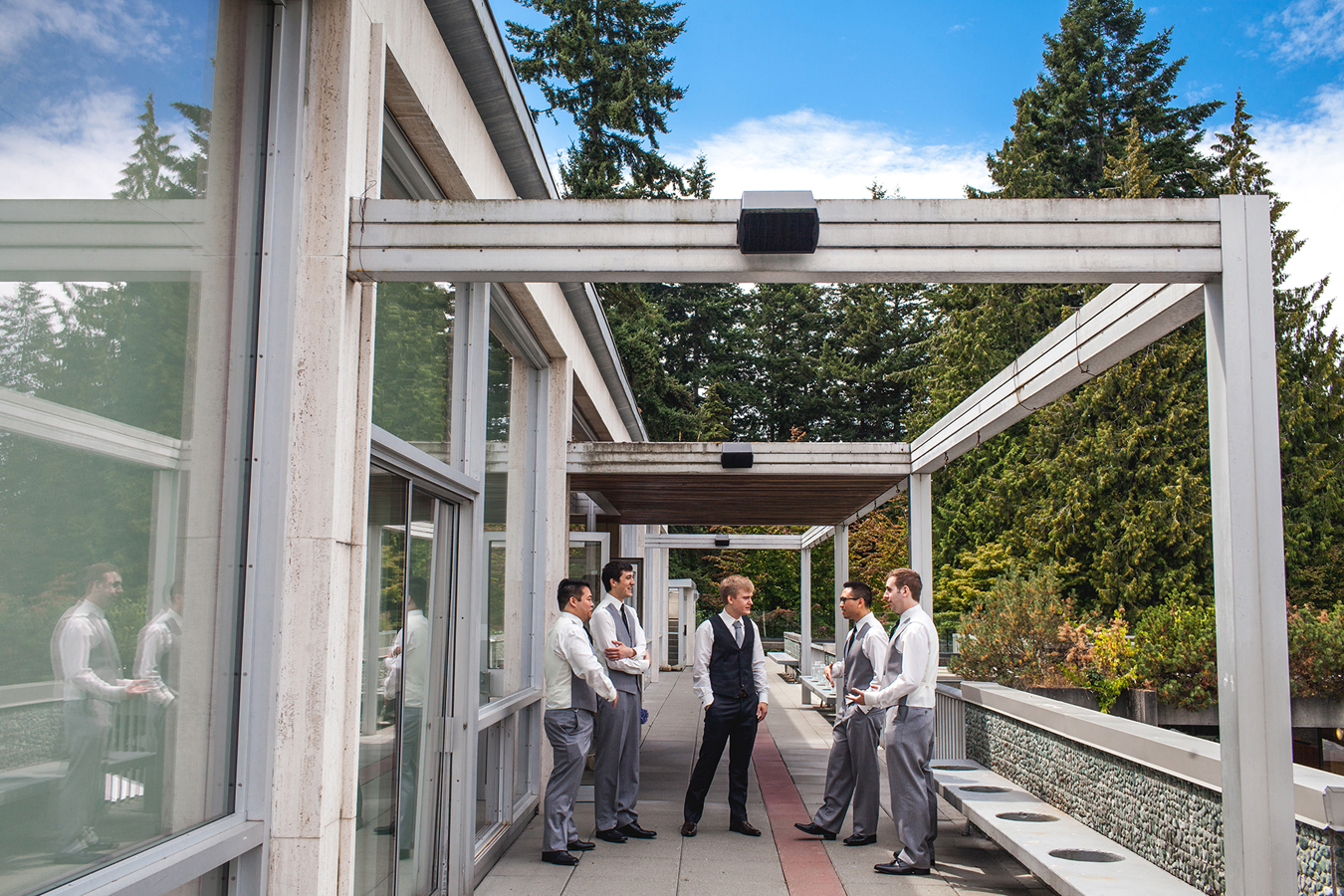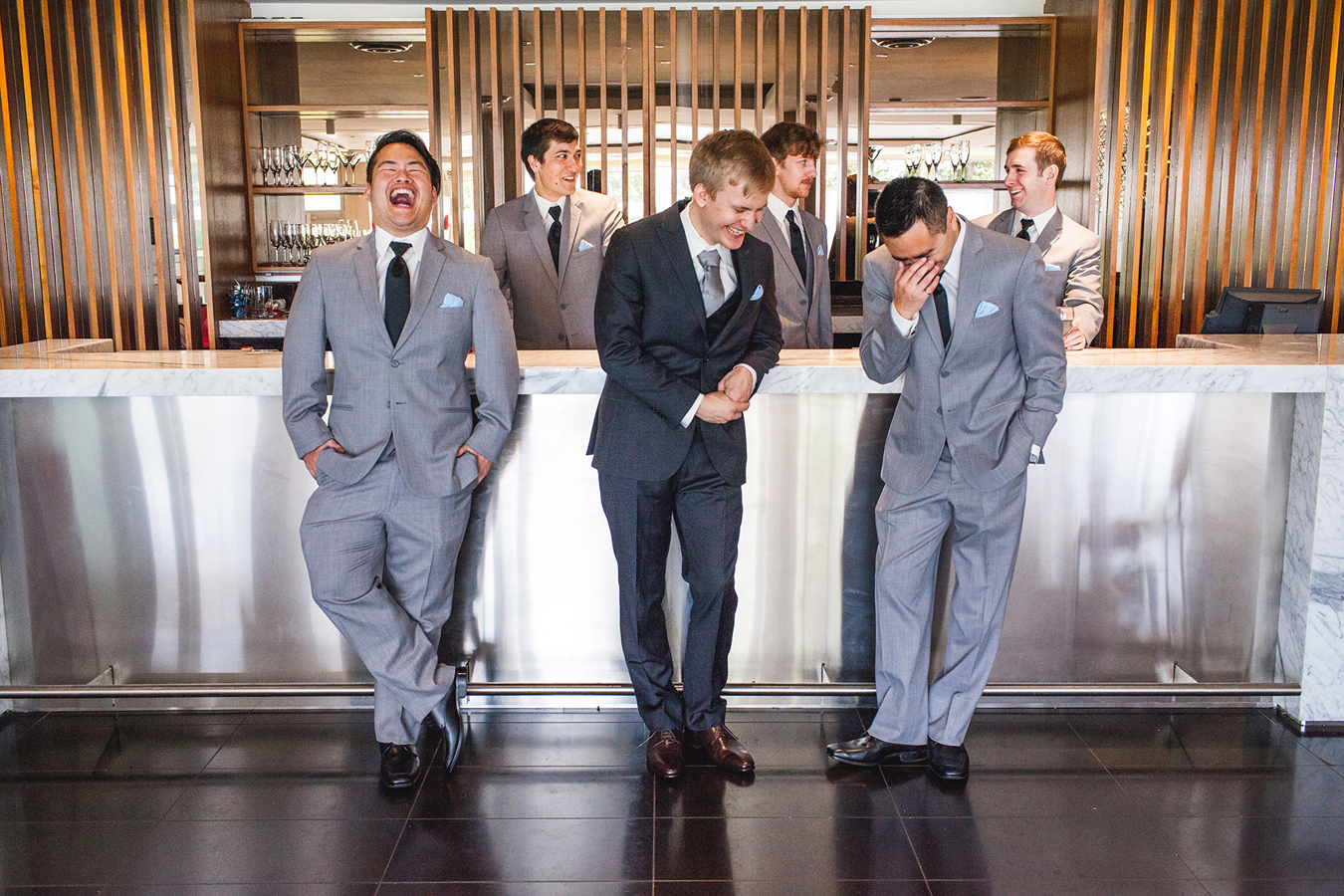 Besides connecting with family and friends was there one particular thing that really made your day feel magical, surreal, beautiful, or special?
Our first look behind the pond at the Sage Bistro really set the tone for the day. As the nerves started to build before the ceremony, it was a perfect time to see each other for the first time in a private and intimate setting.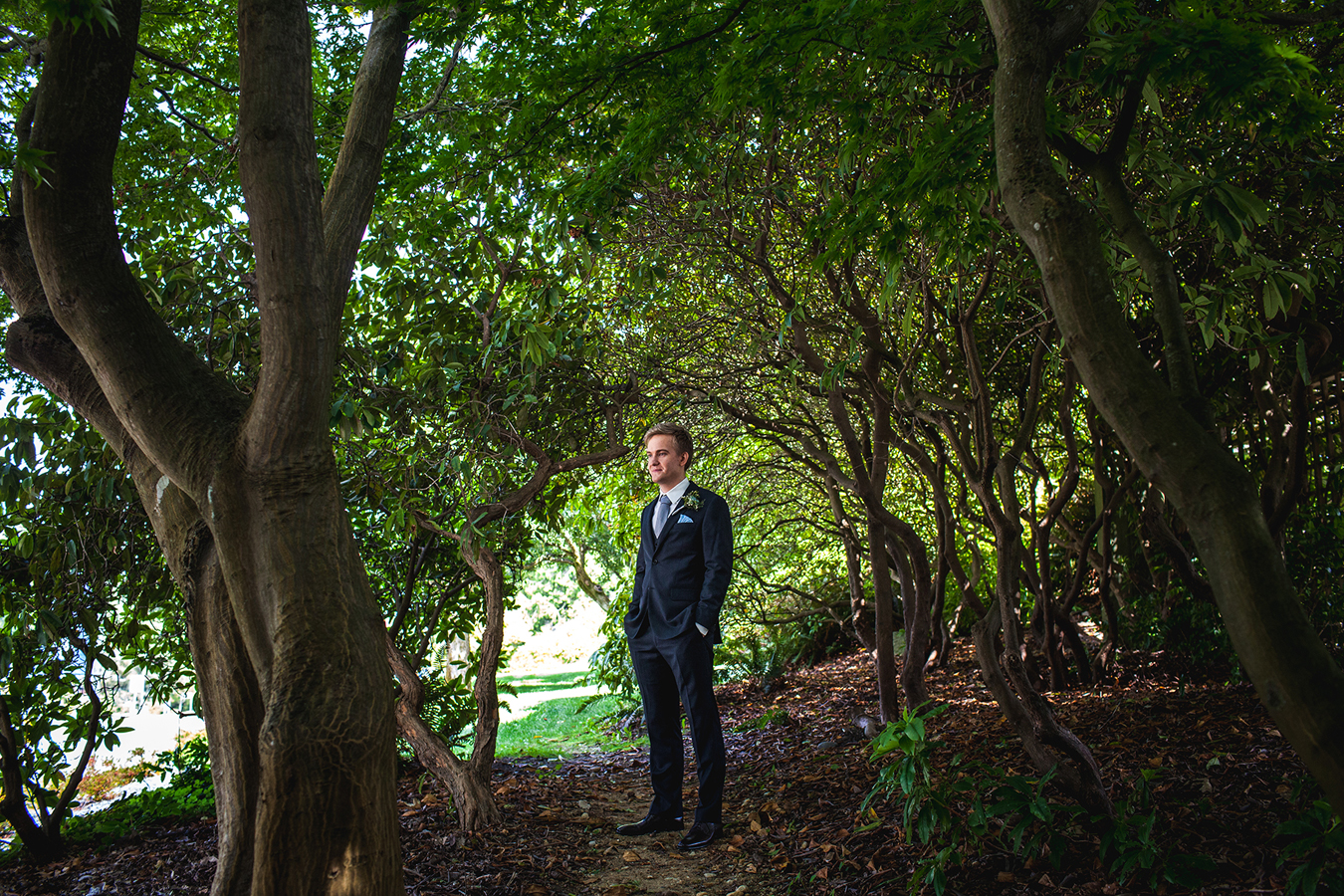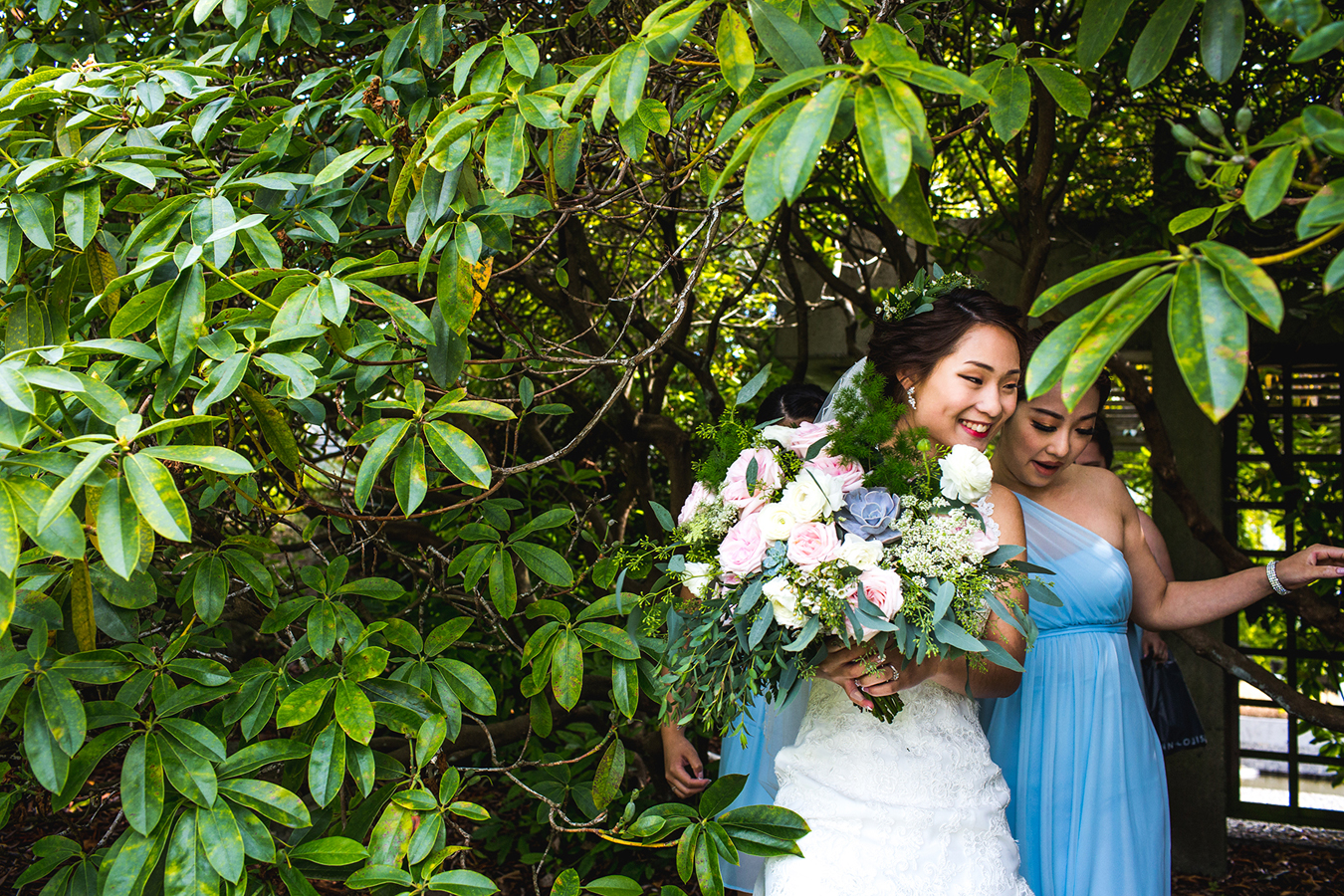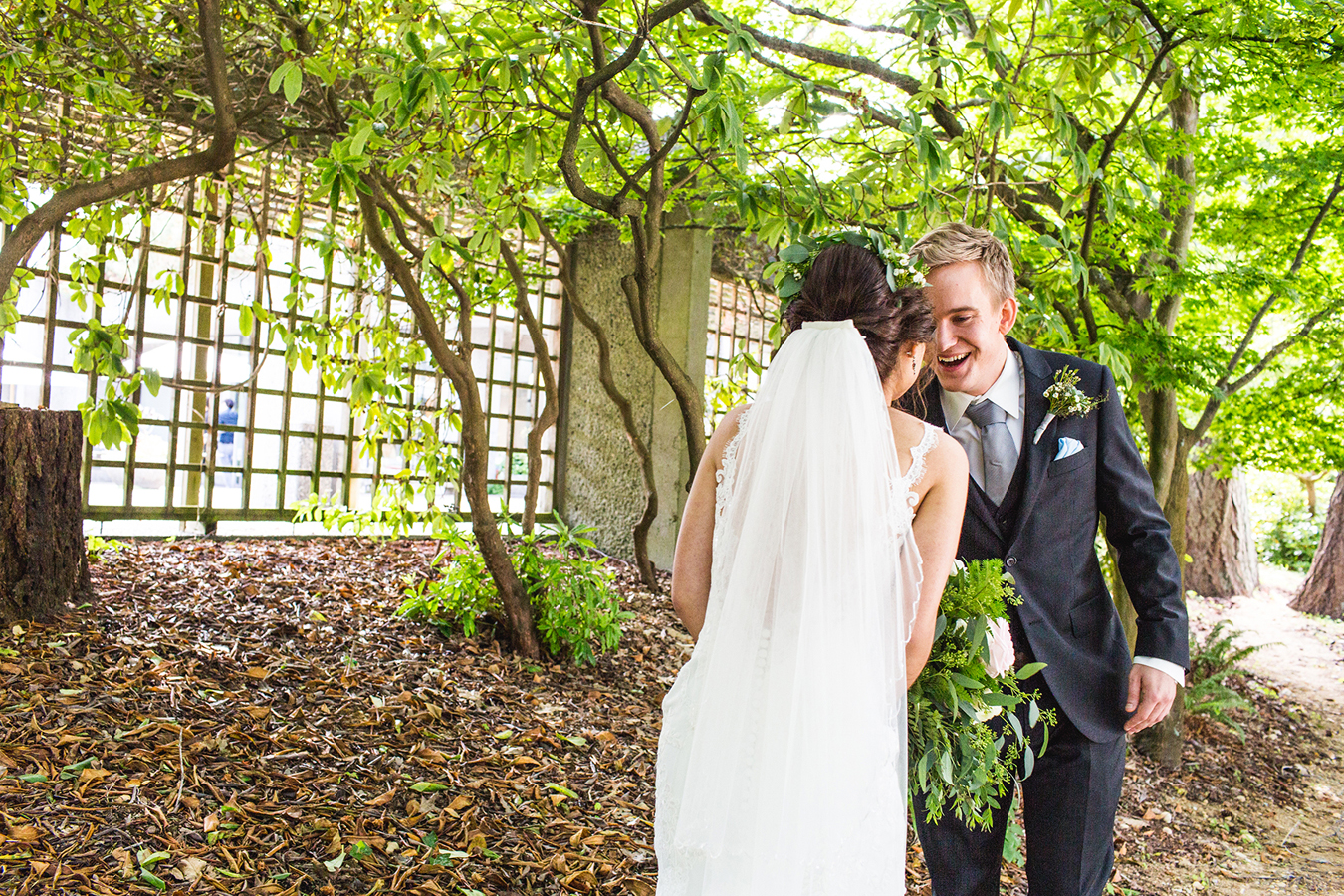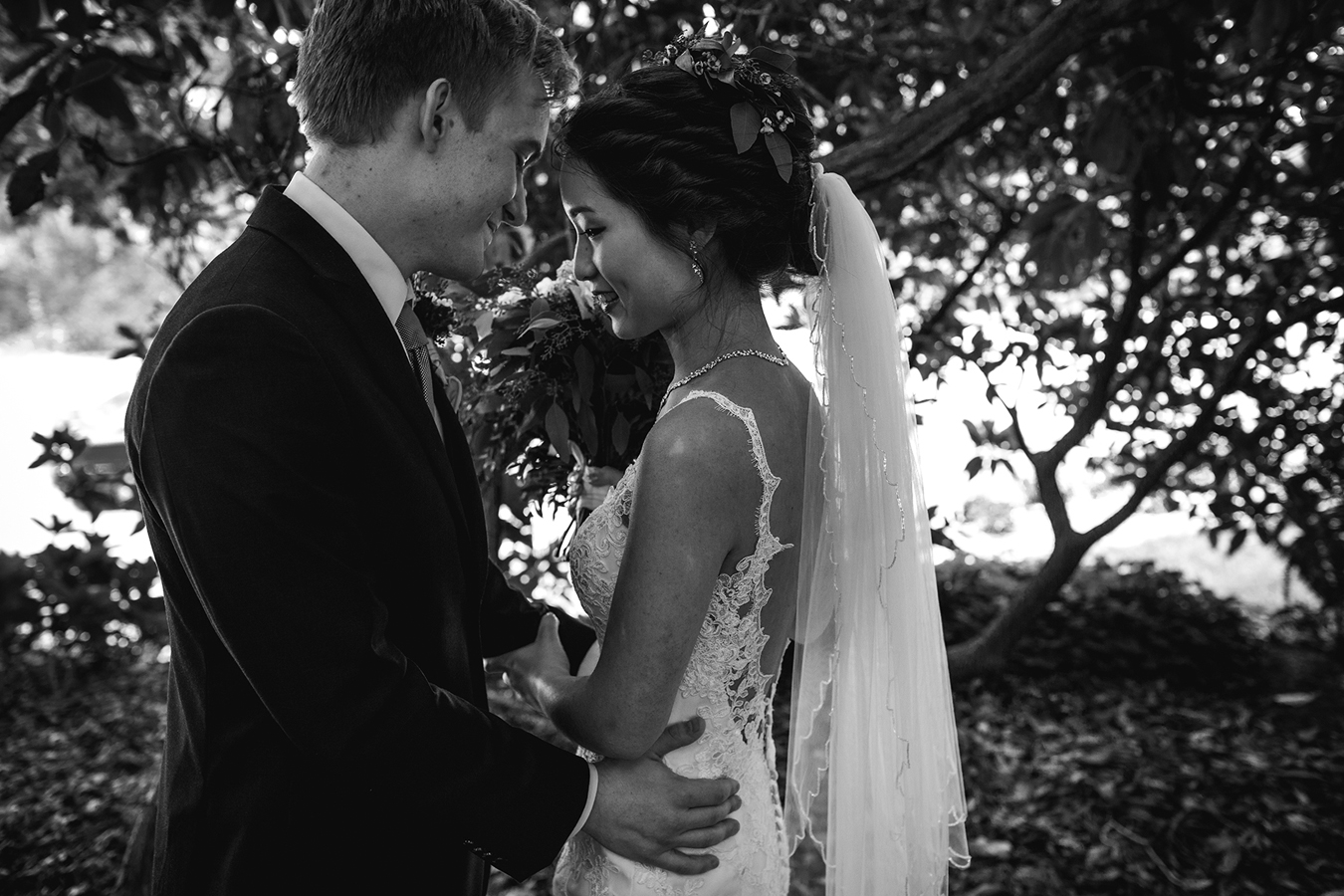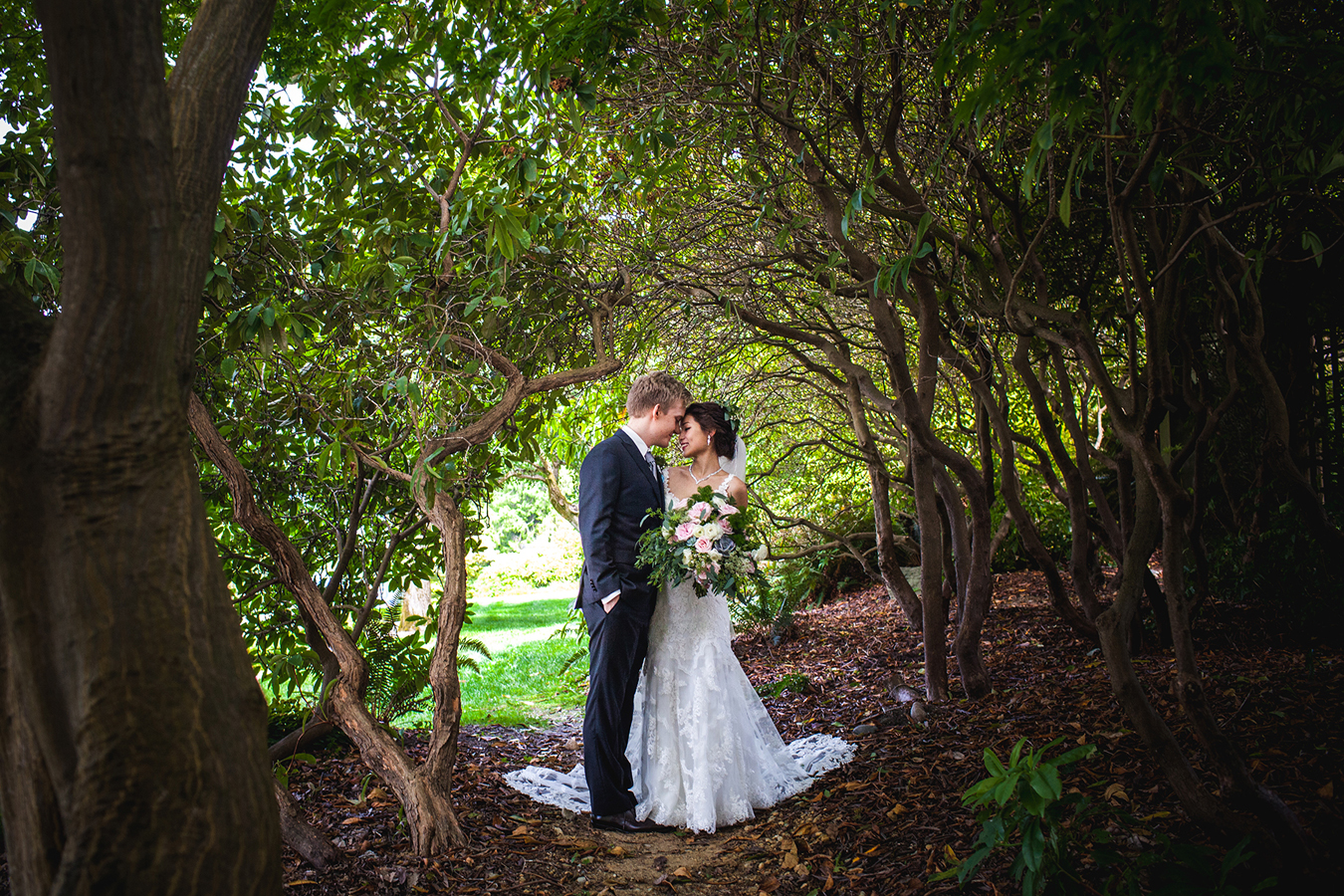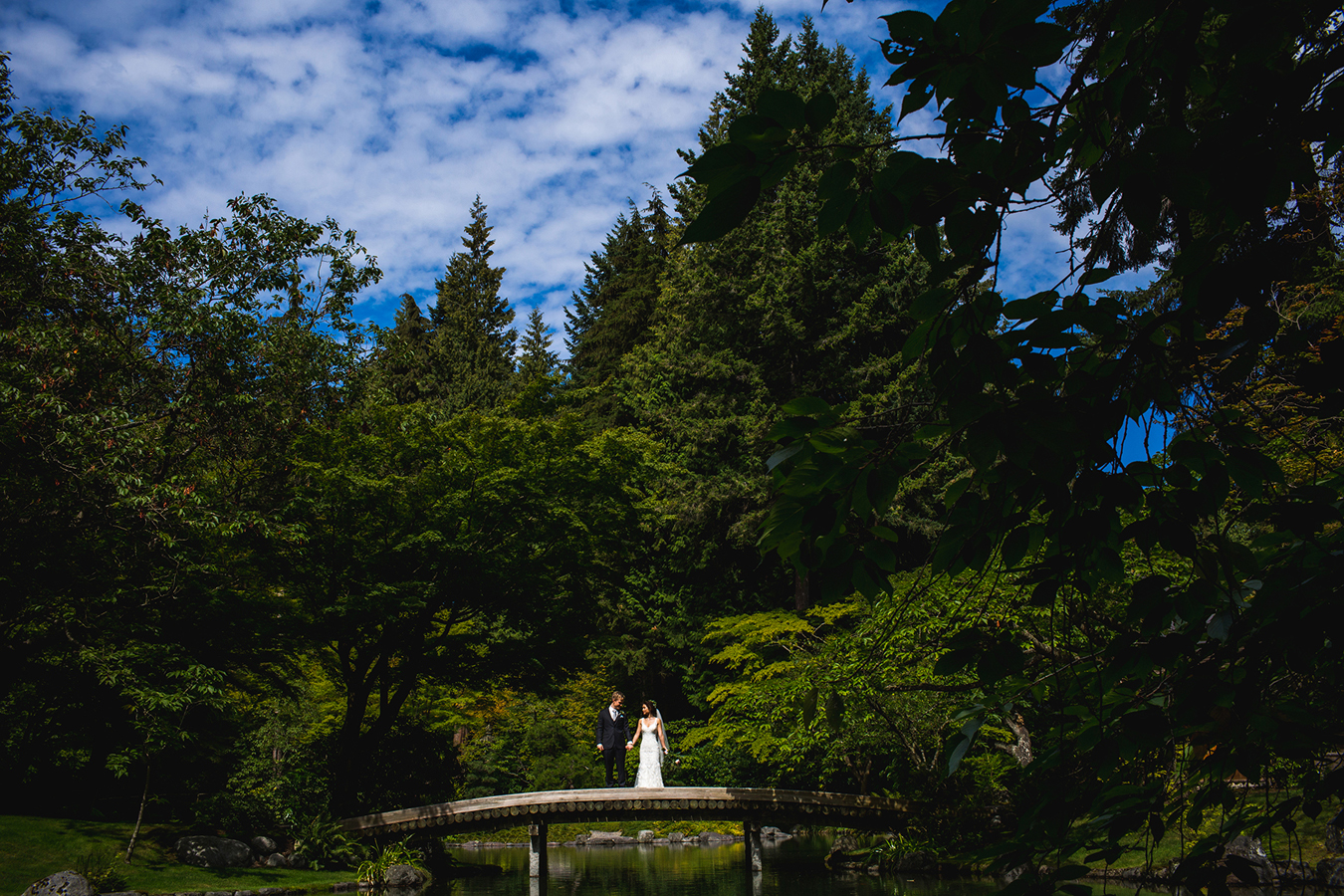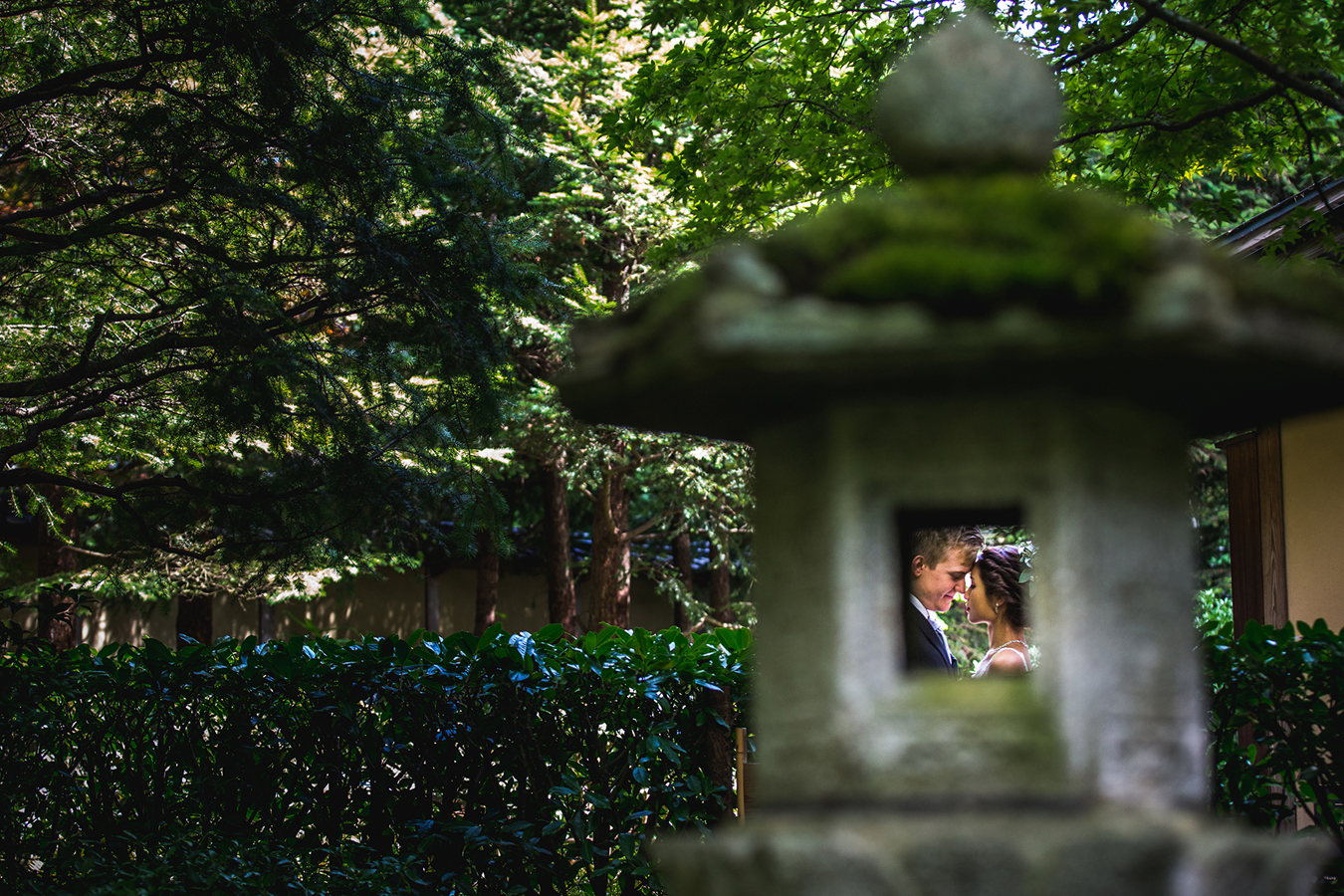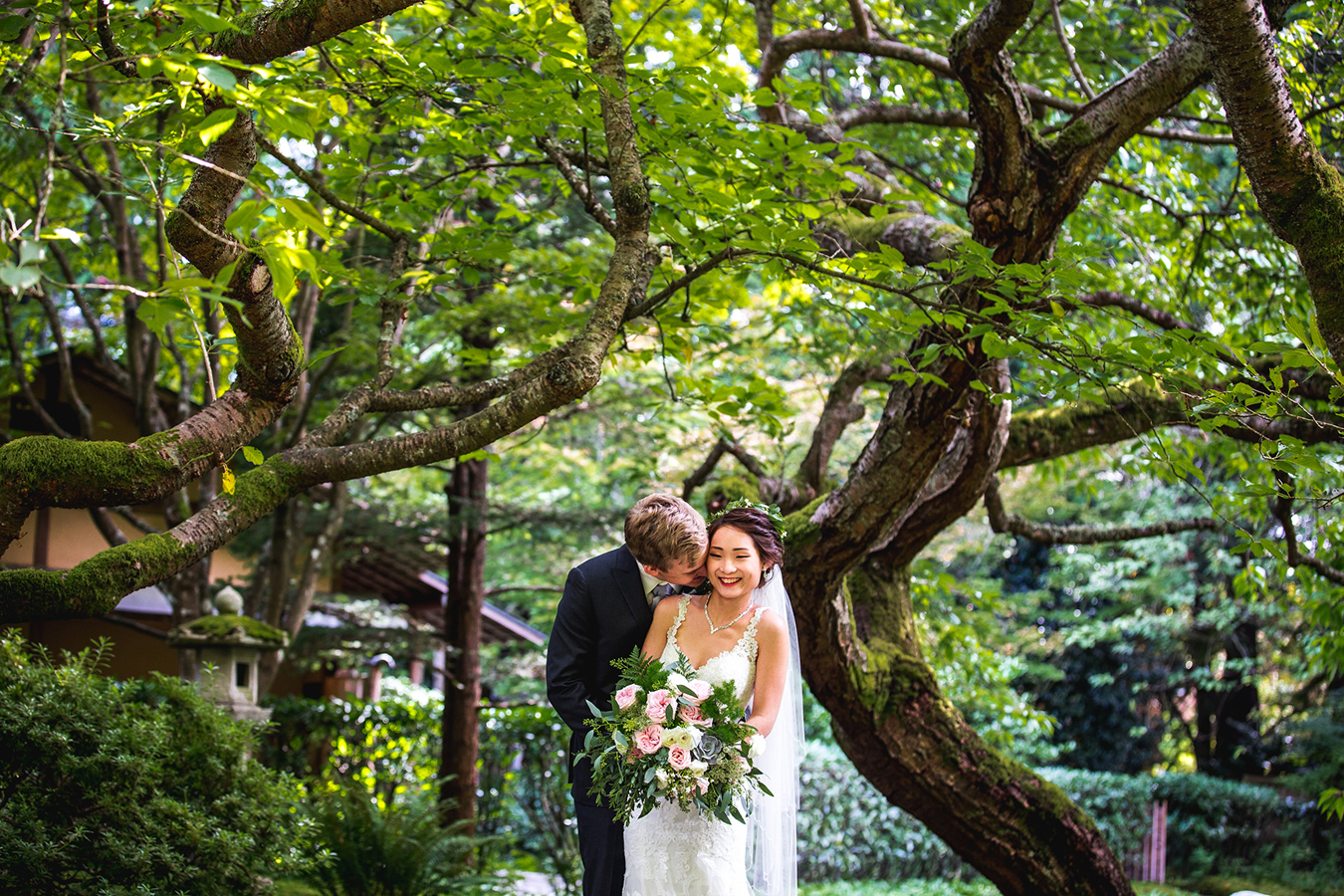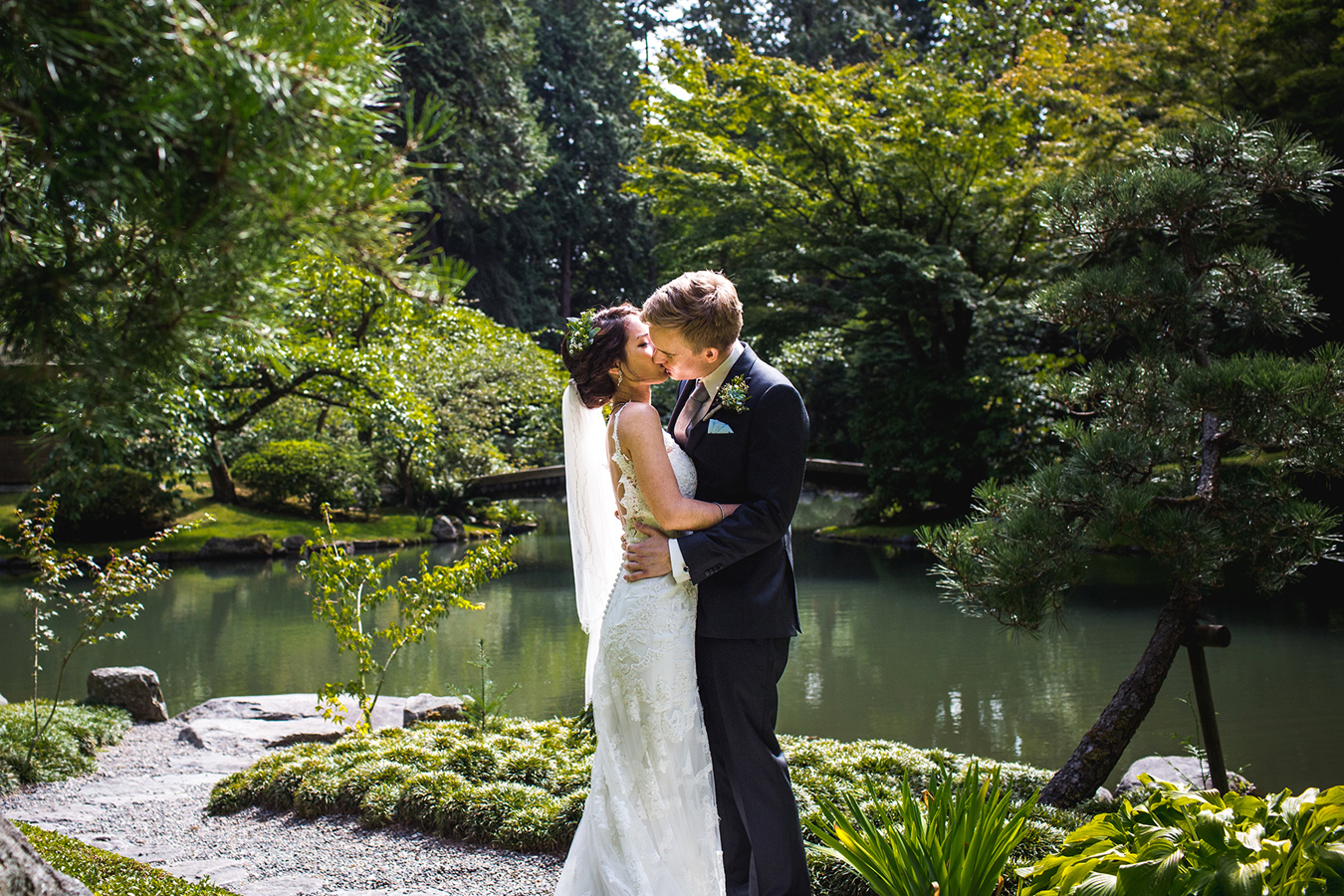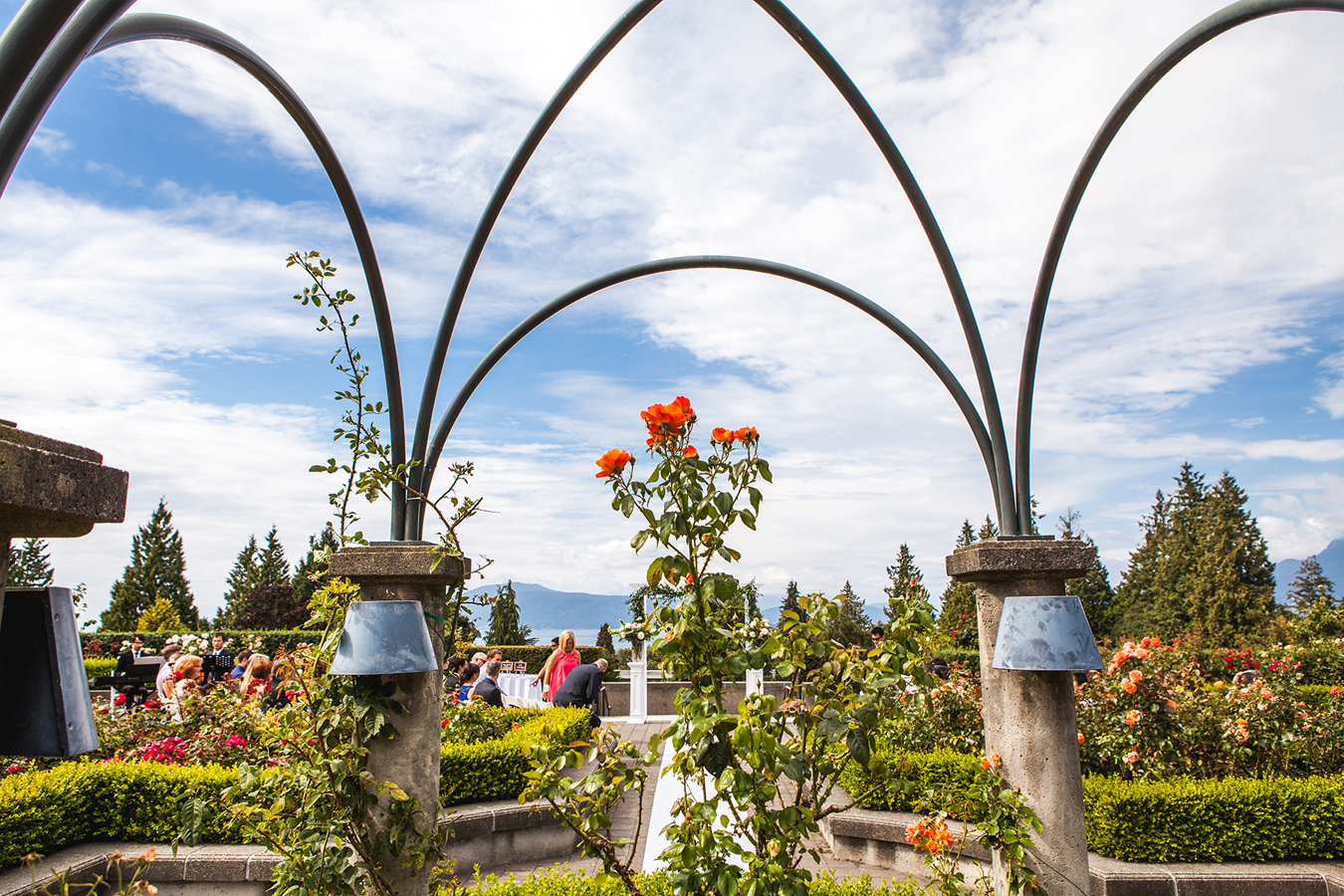 What was your favourite memory of the wedding day?
Flora: The whole day was just perfect but if I had to choose one moment then my favorite would have to be when I walked down the aisle with my dad. He could feel that I was nervous, so he quietly hummed a song to me which helped me feel more relaxed. It was a special moment between my dad and I.
Marc: My favourite moment followed immediately after the garter toss, when the groomsmen caught me by surprise and tackled me to the ground and cut the toe off my sock. Don't ask, it's an old Danish tradition.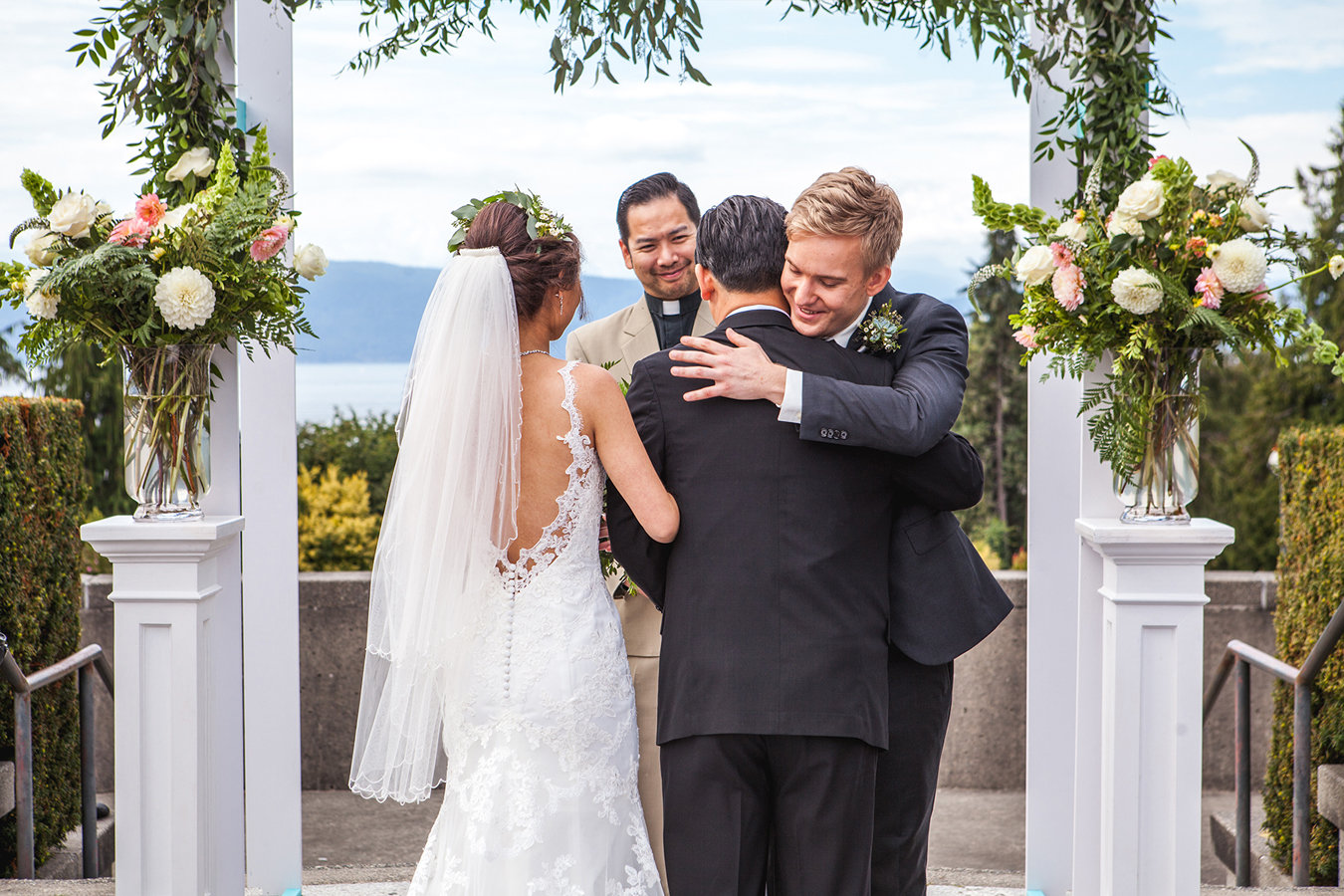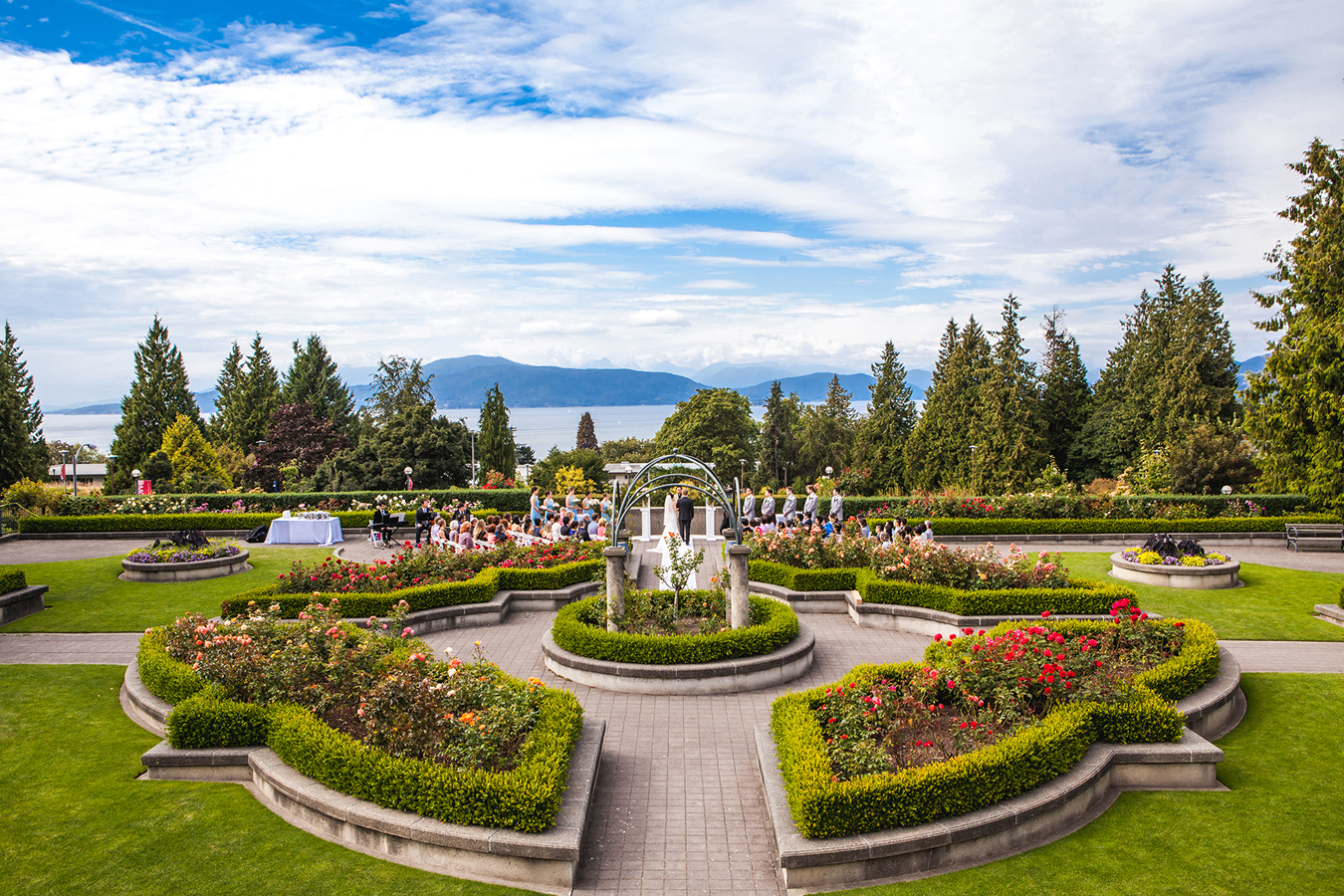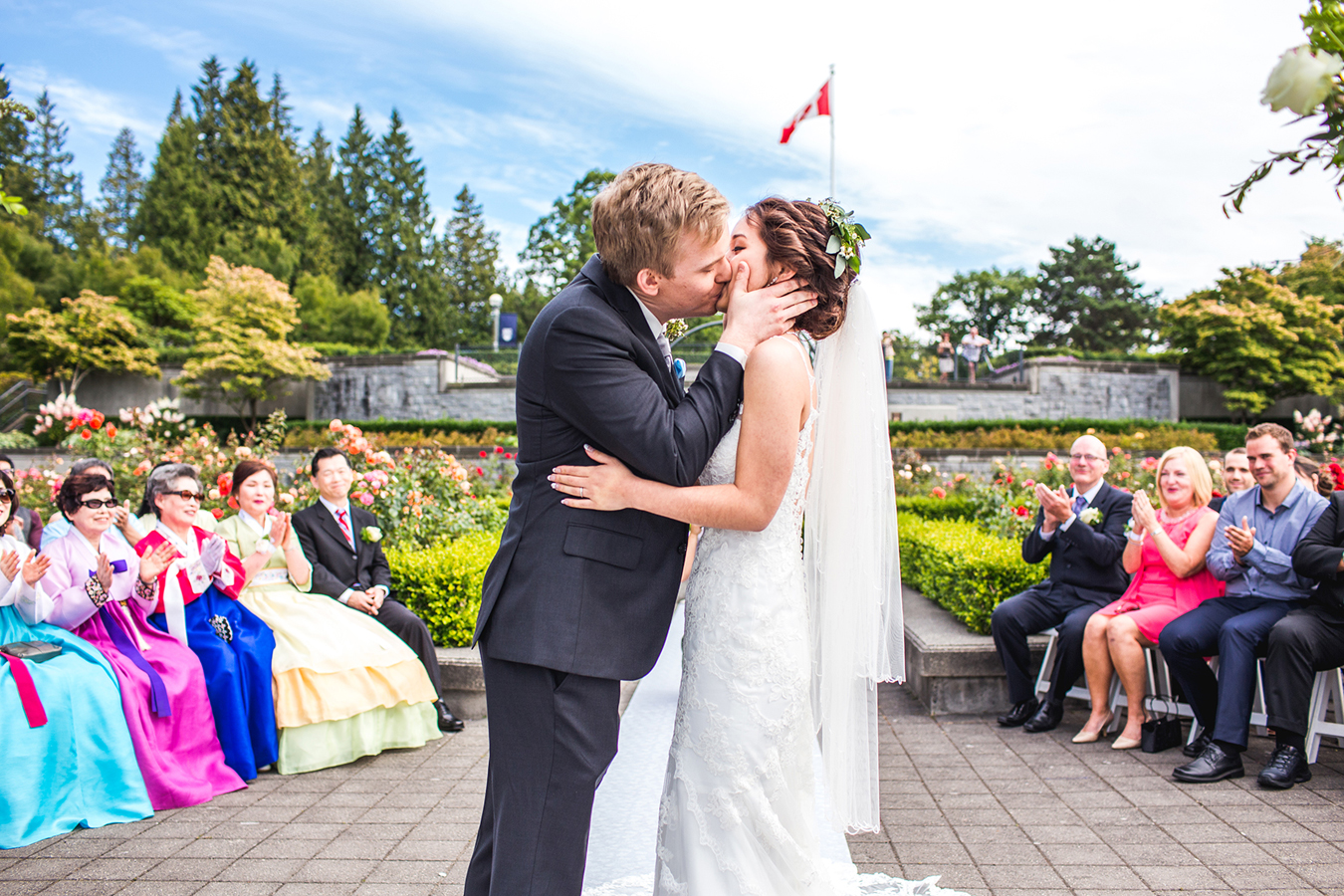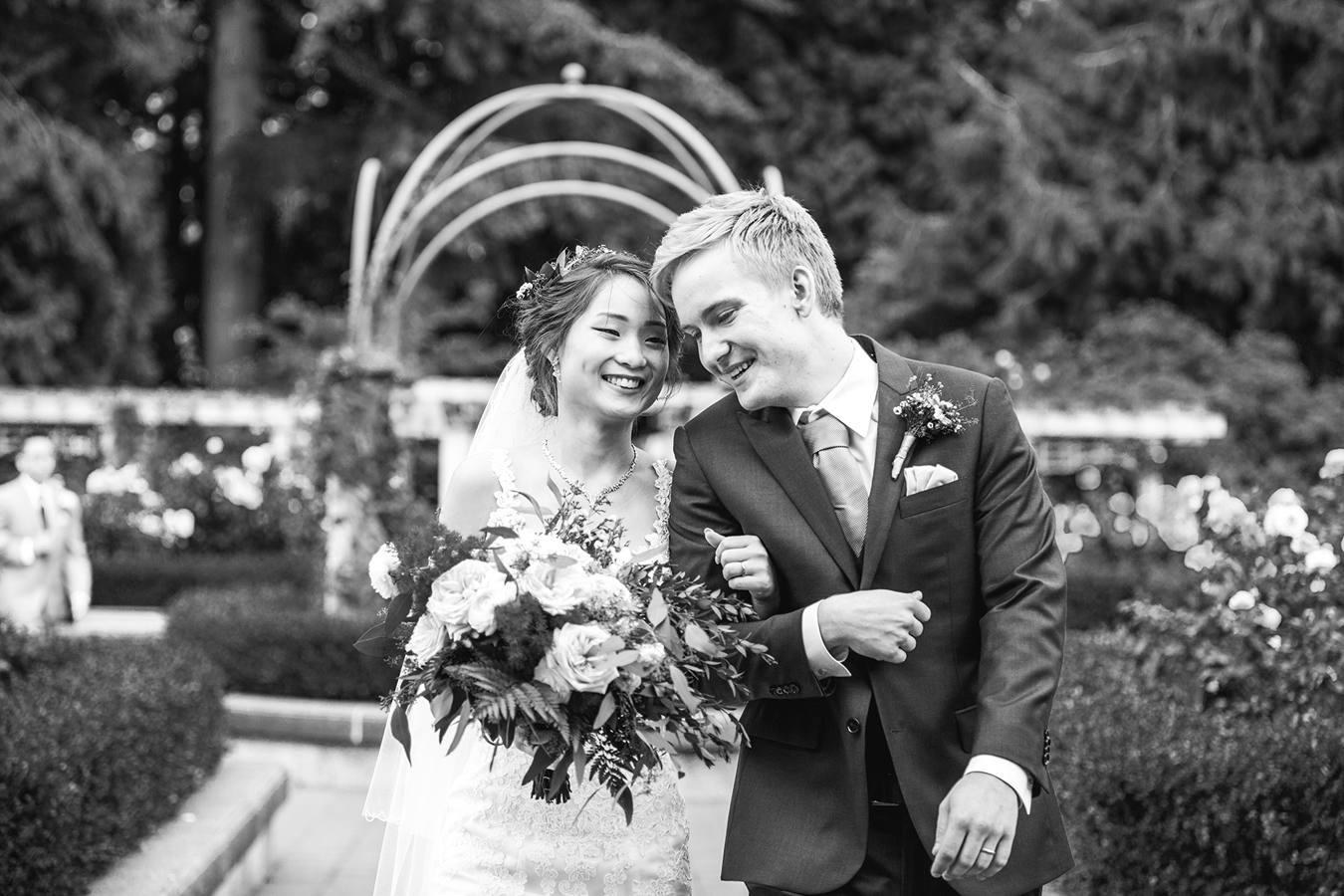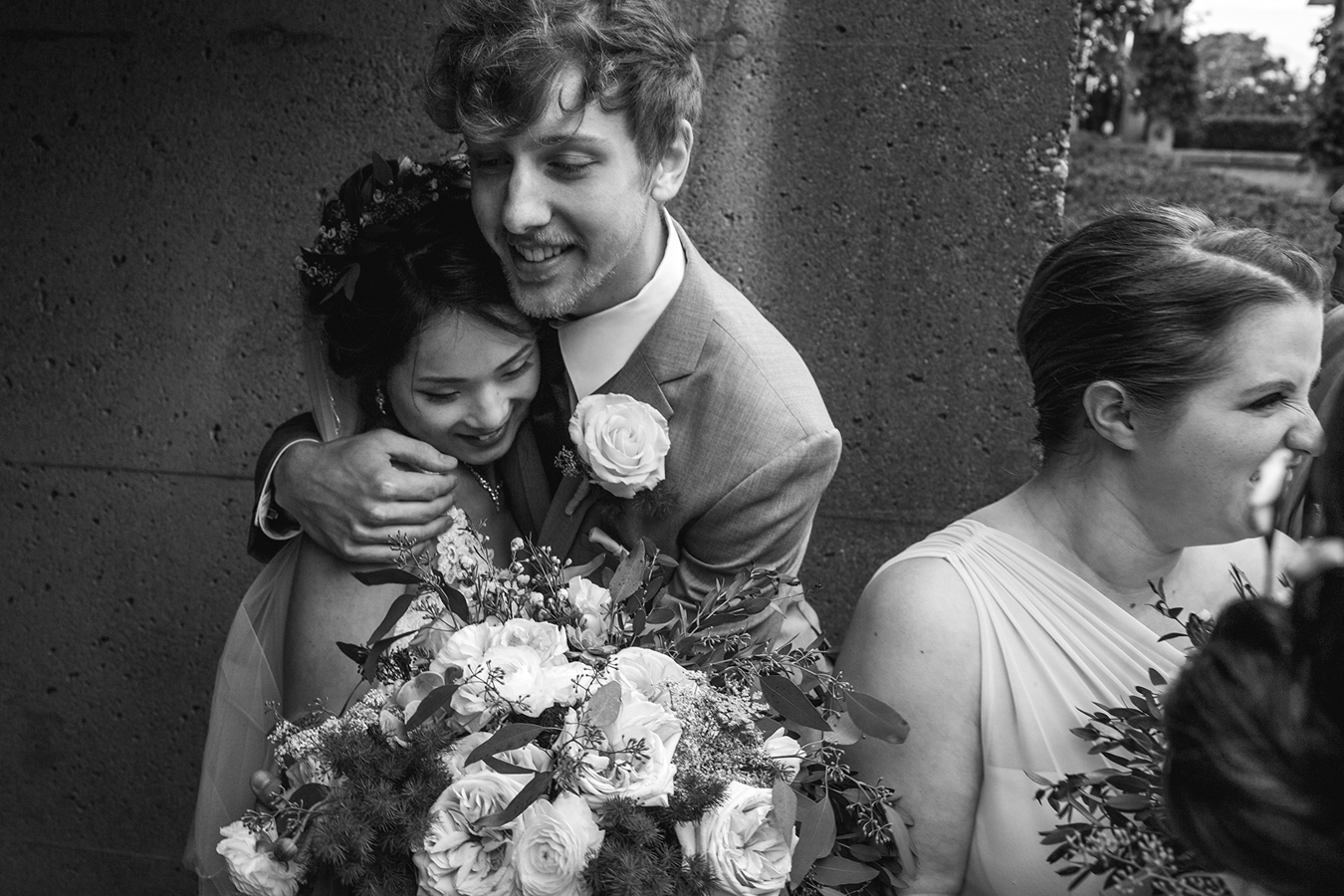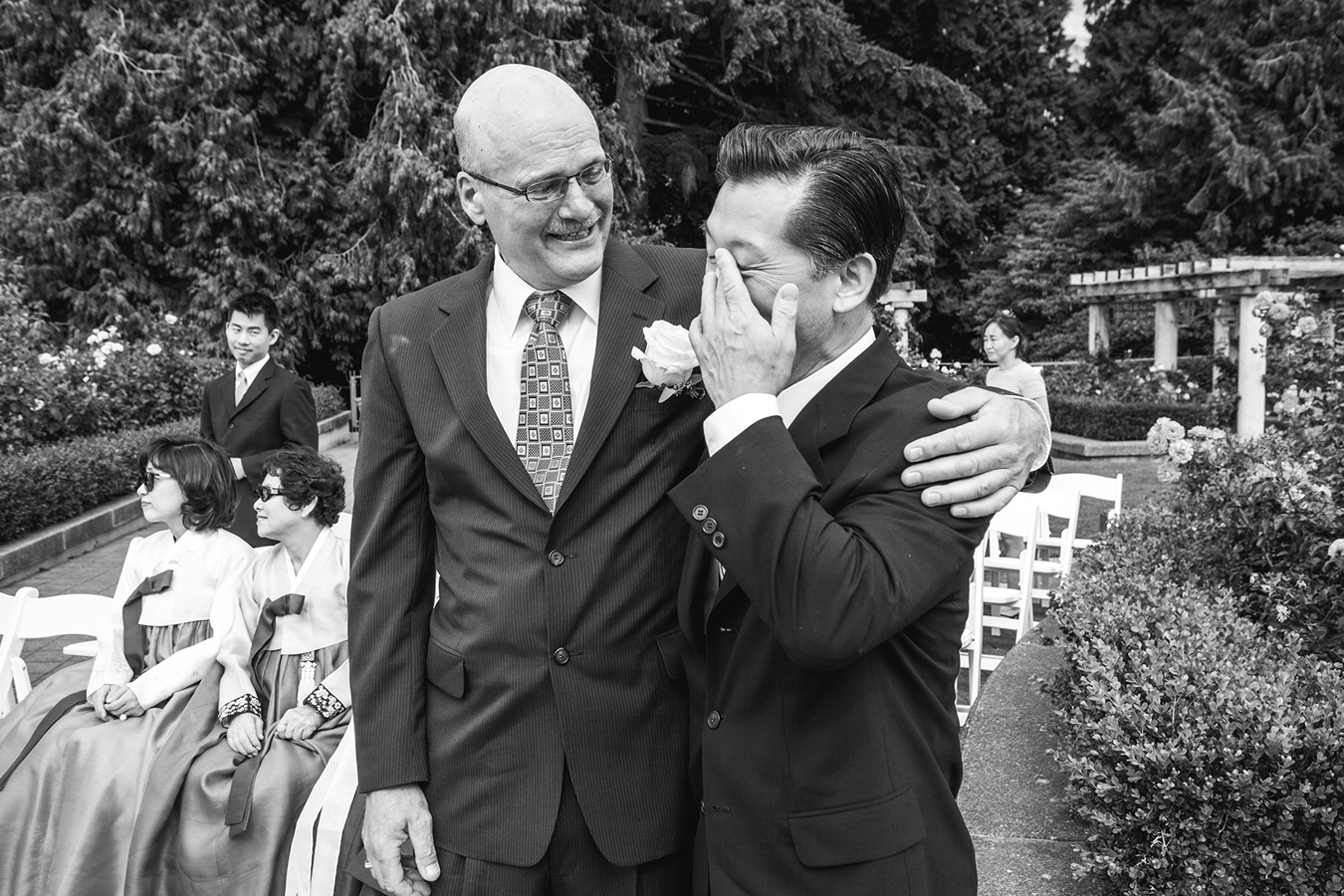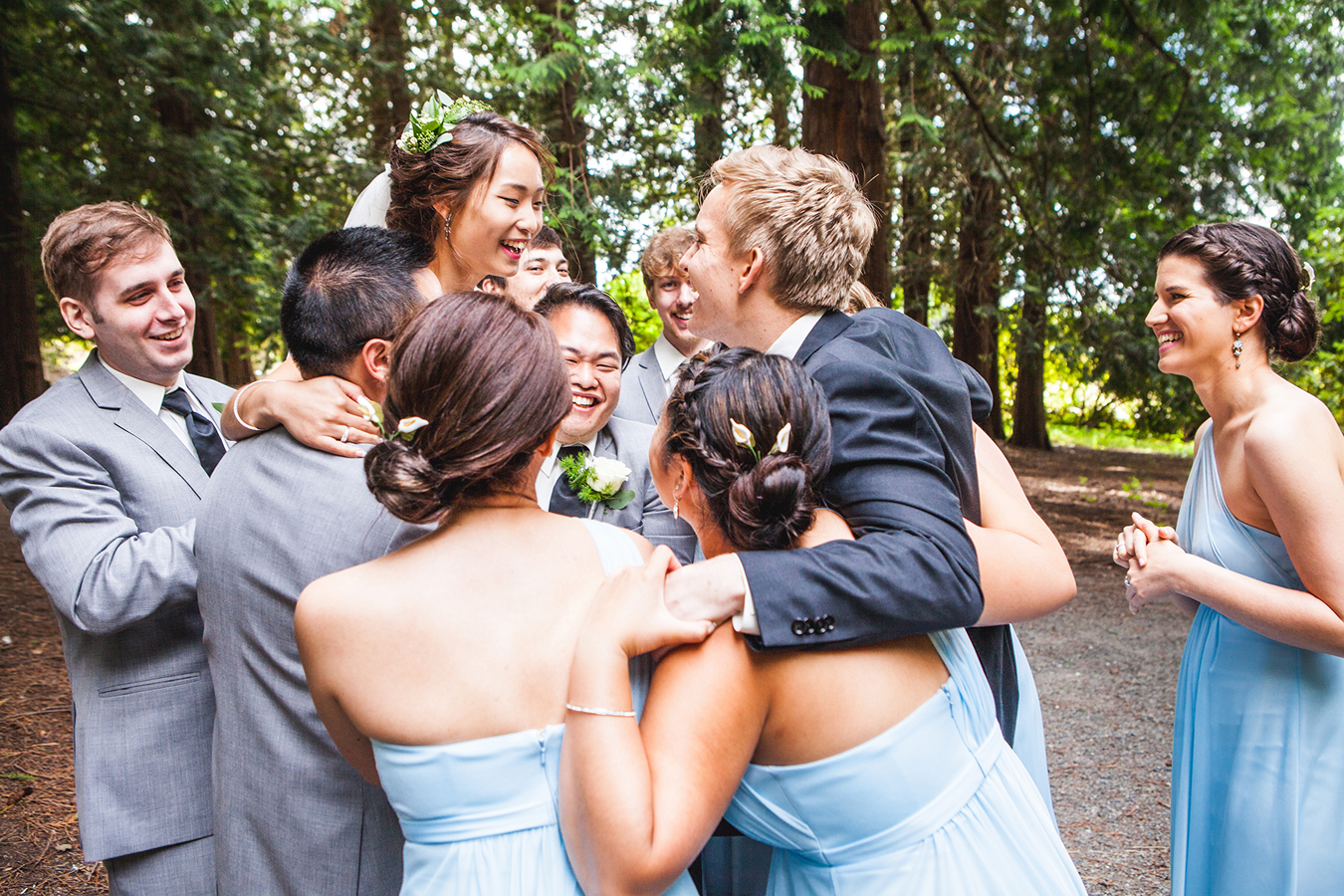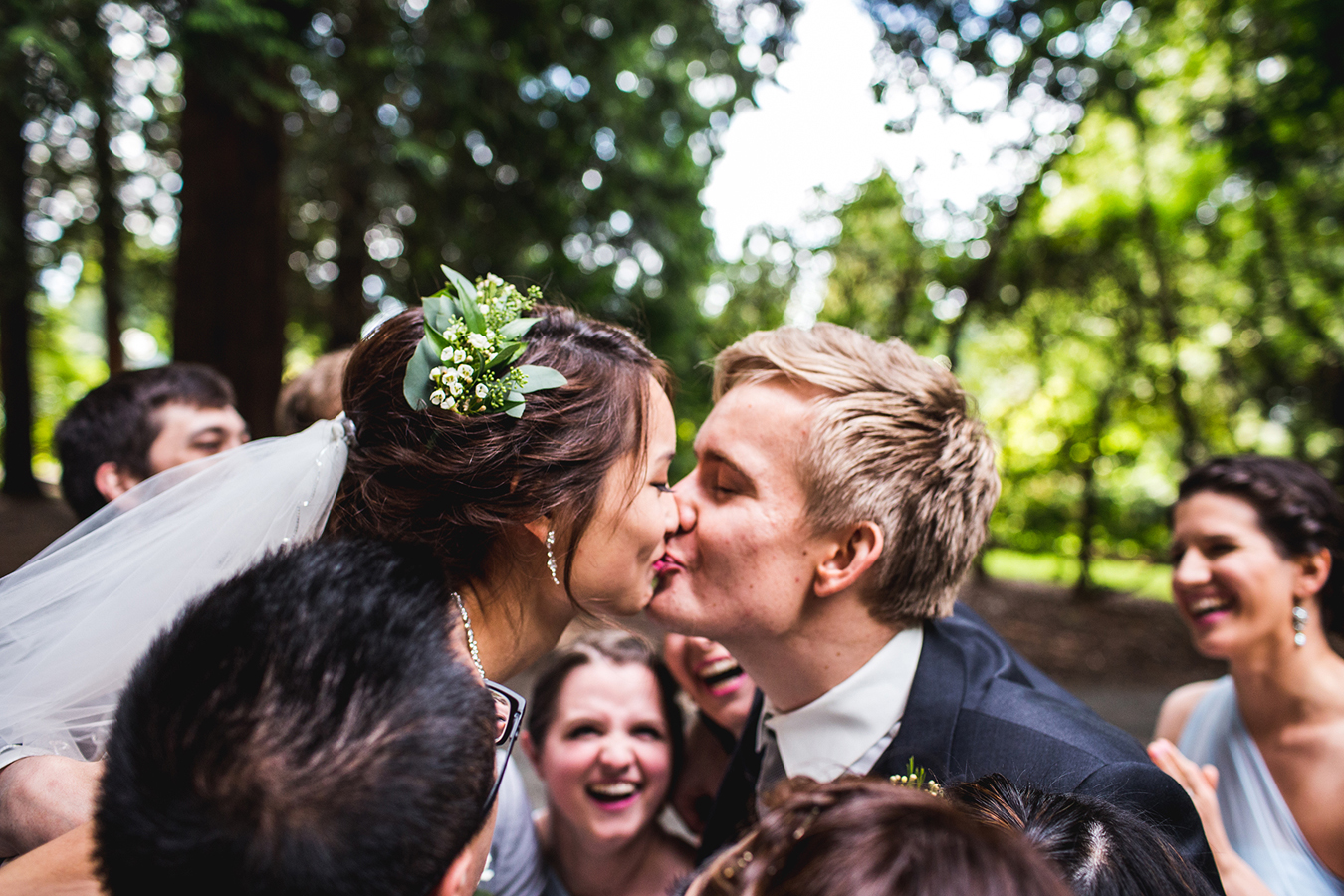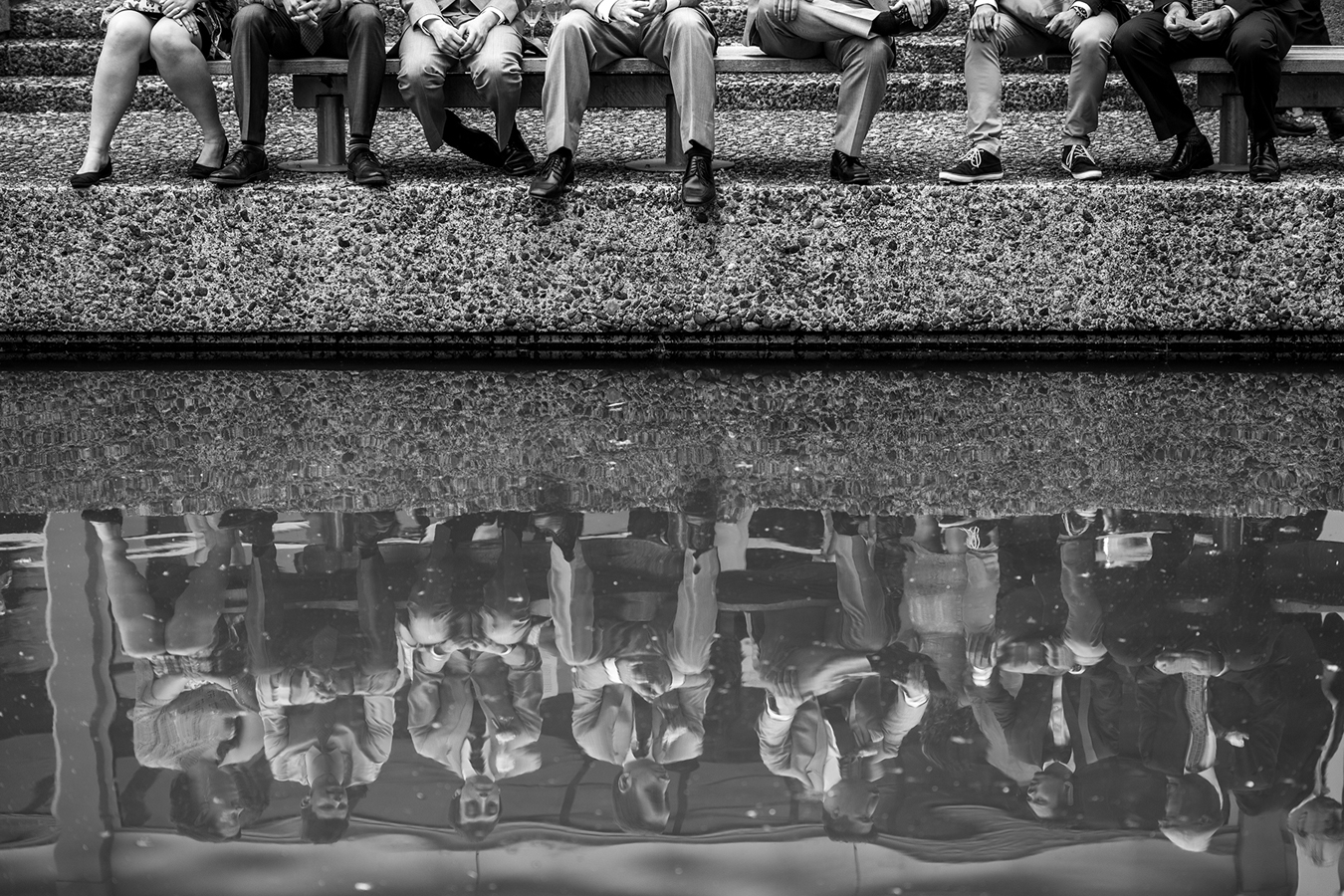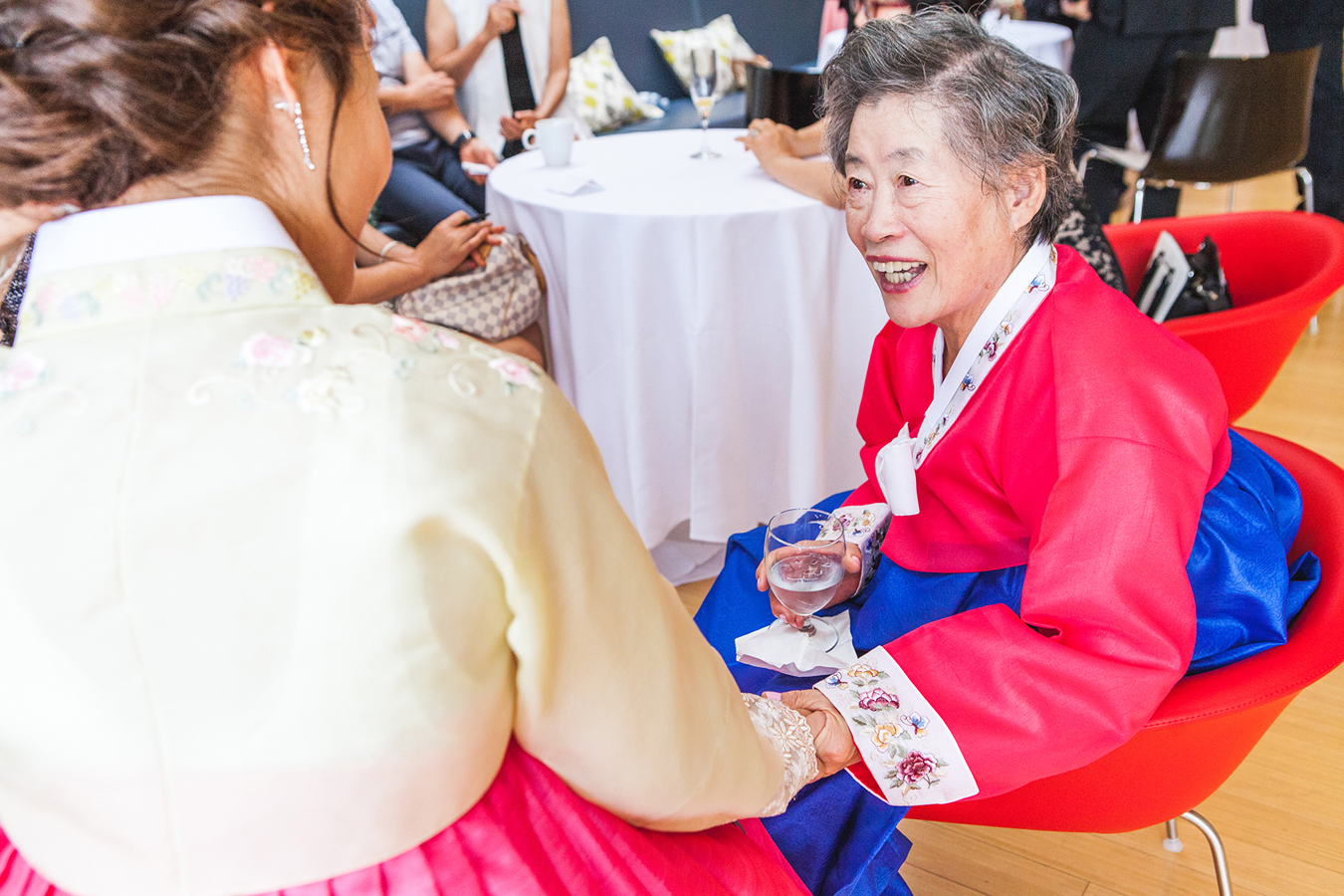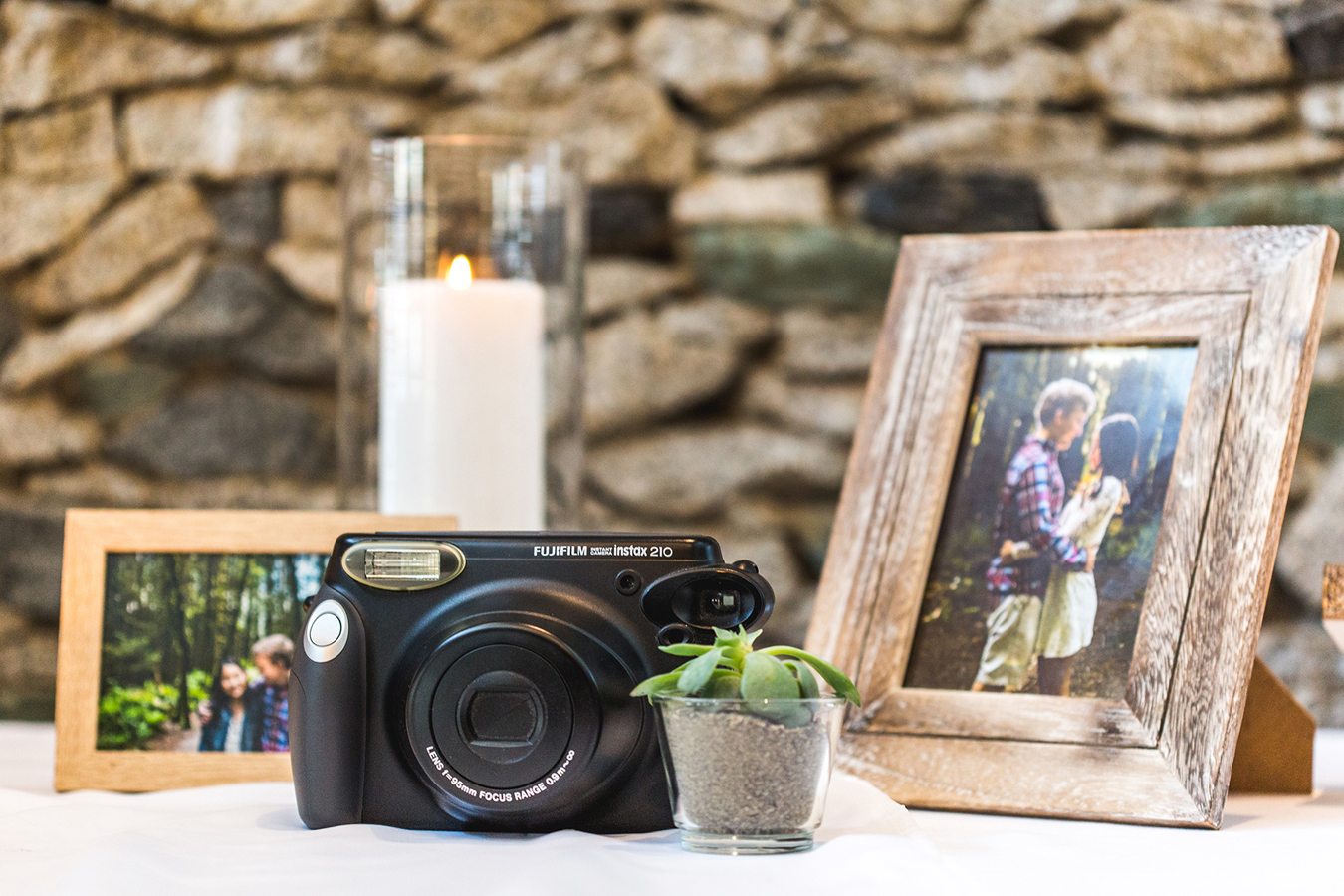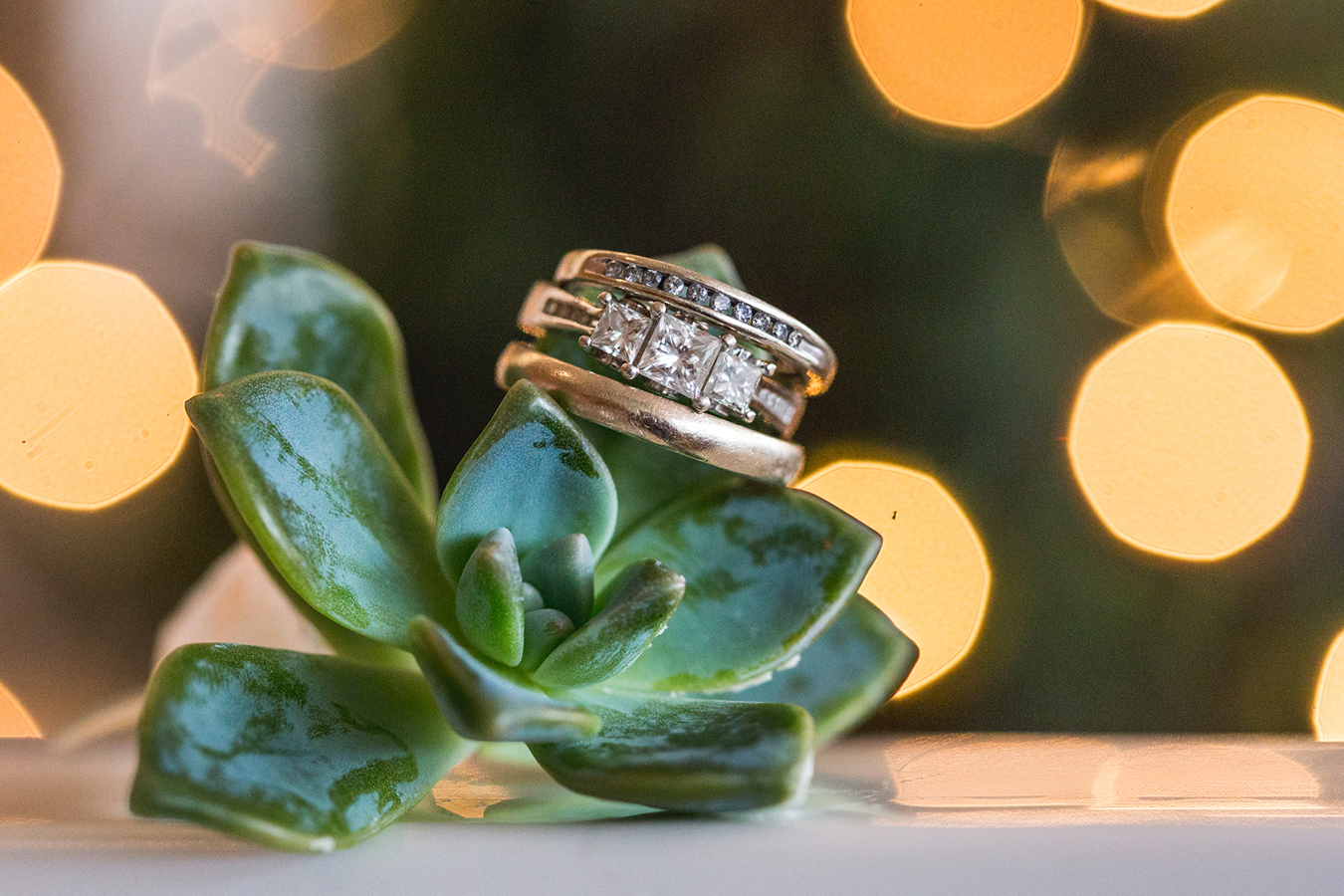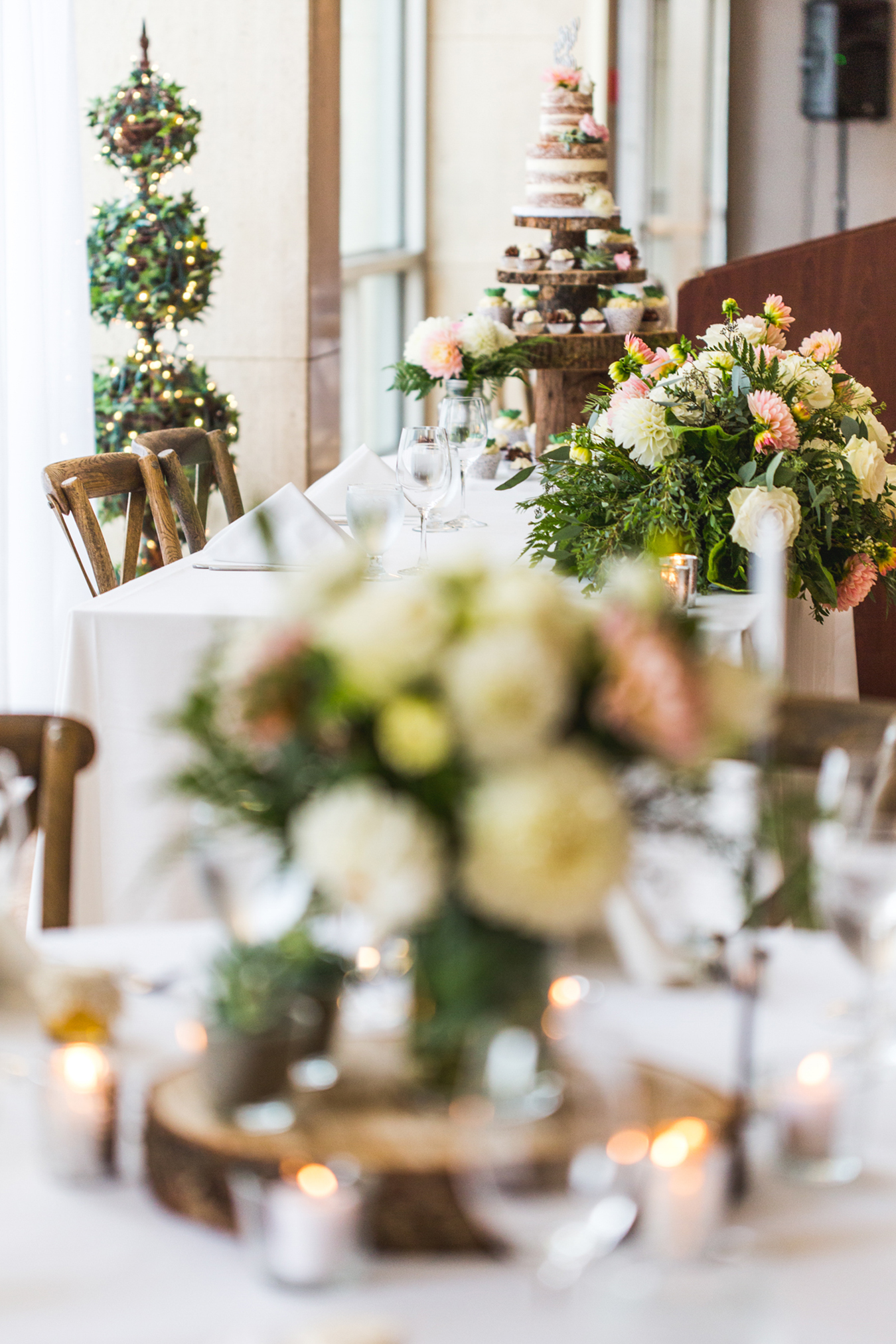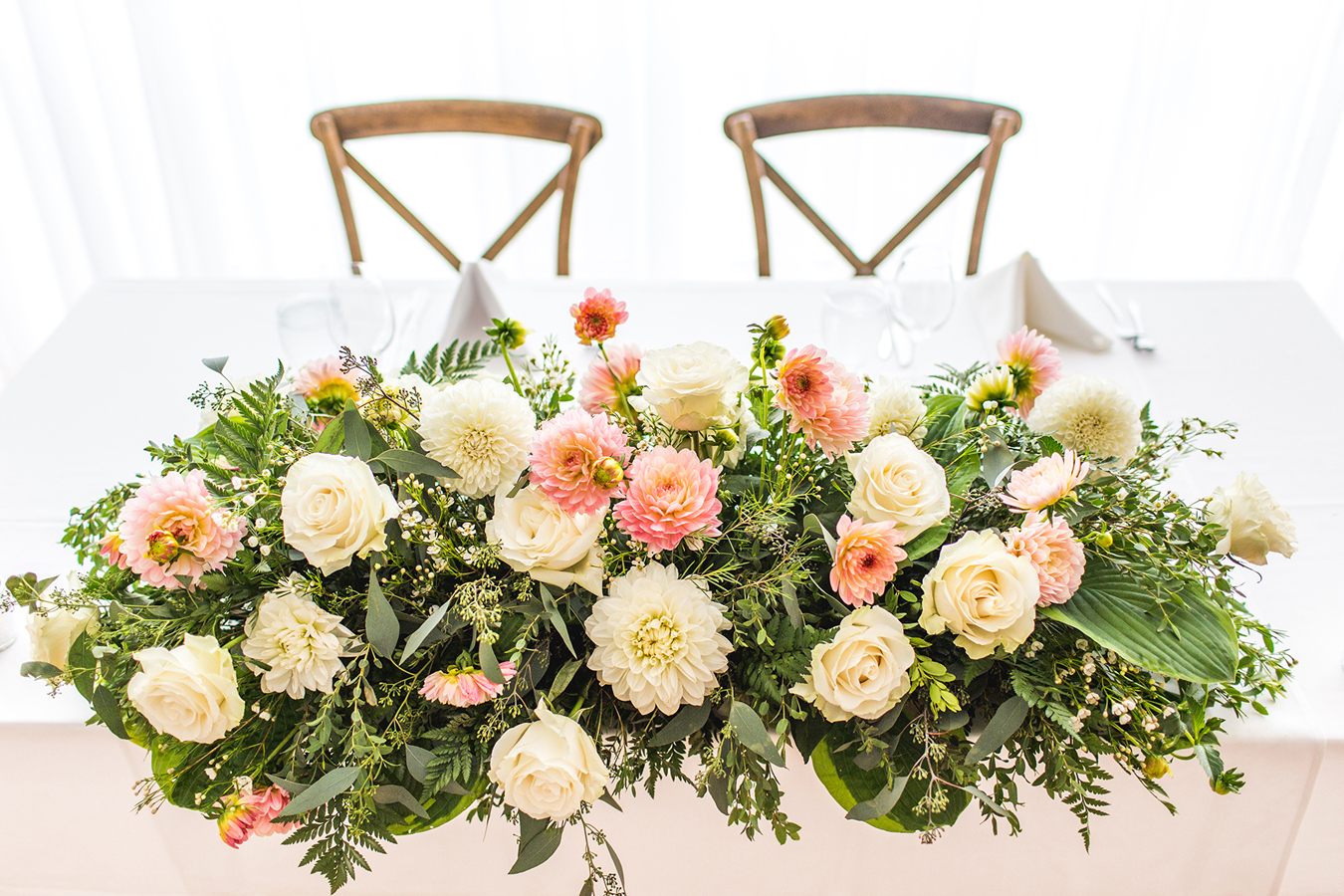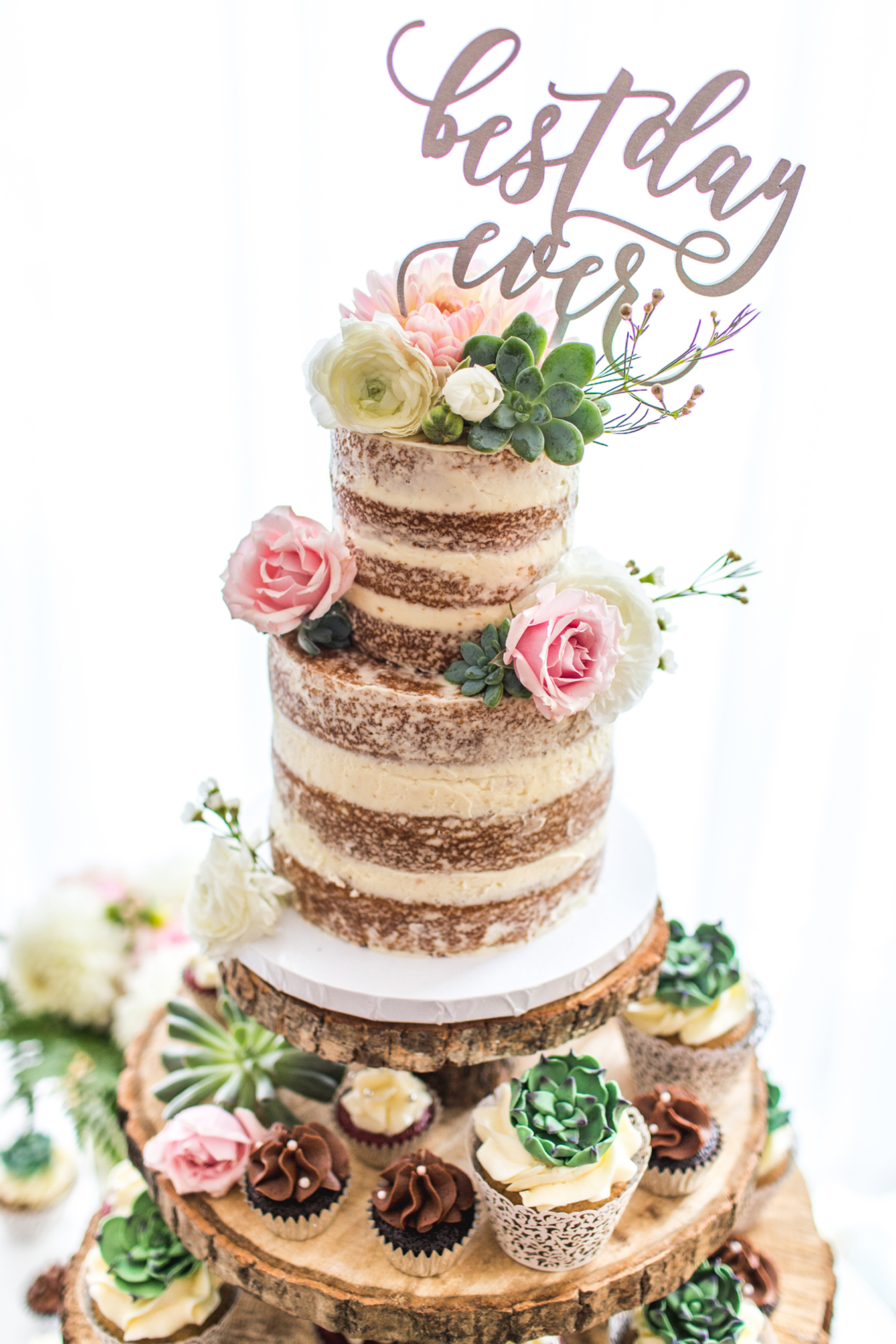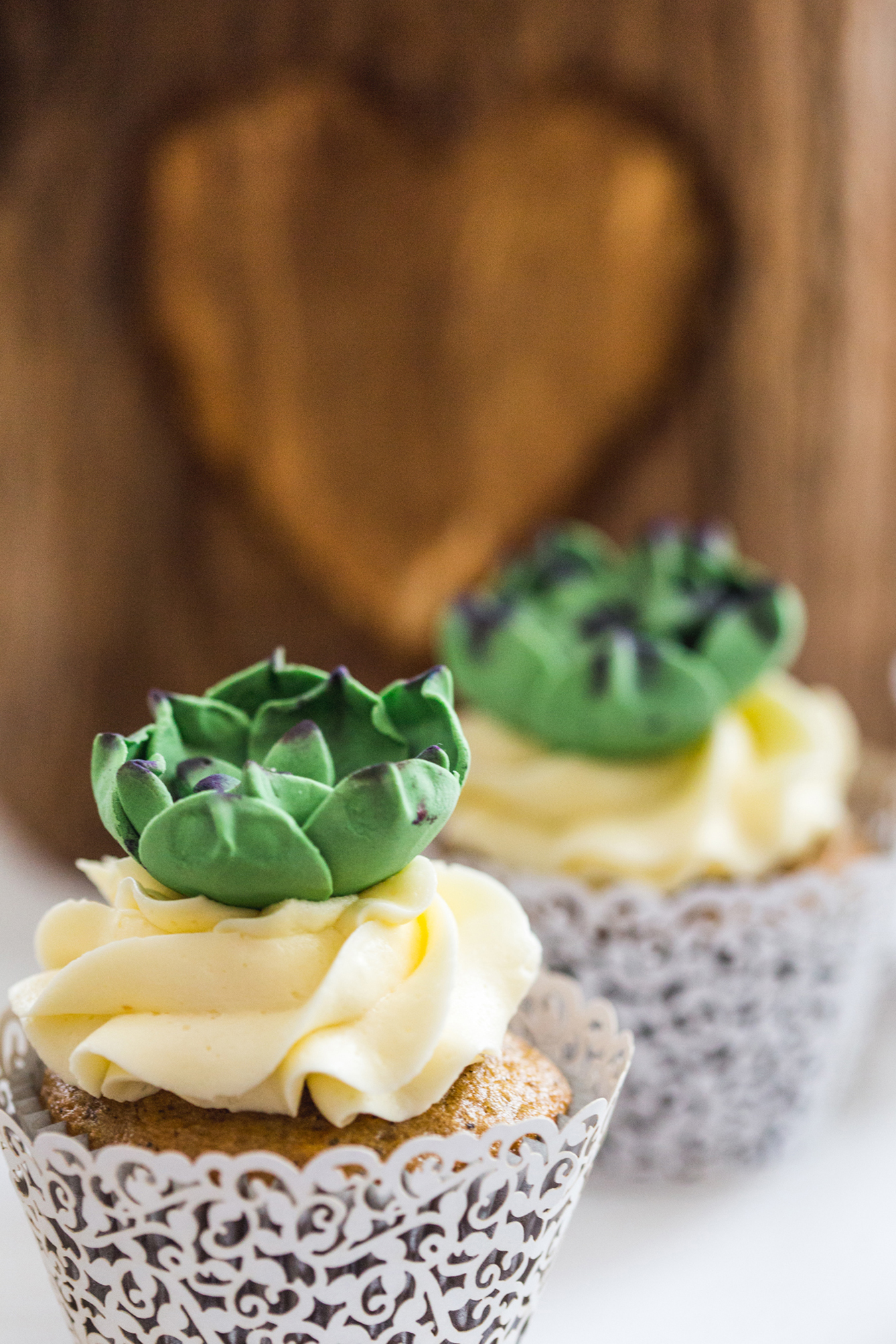 If you had one piece of advice for another couple planning a wedding  what would it be?
Enjoy every minute of it, even when the planning process gets tough, try to remember what really matters at the end of it all. Remember that your wedding day is about the celebration of you and your partner's love for each other.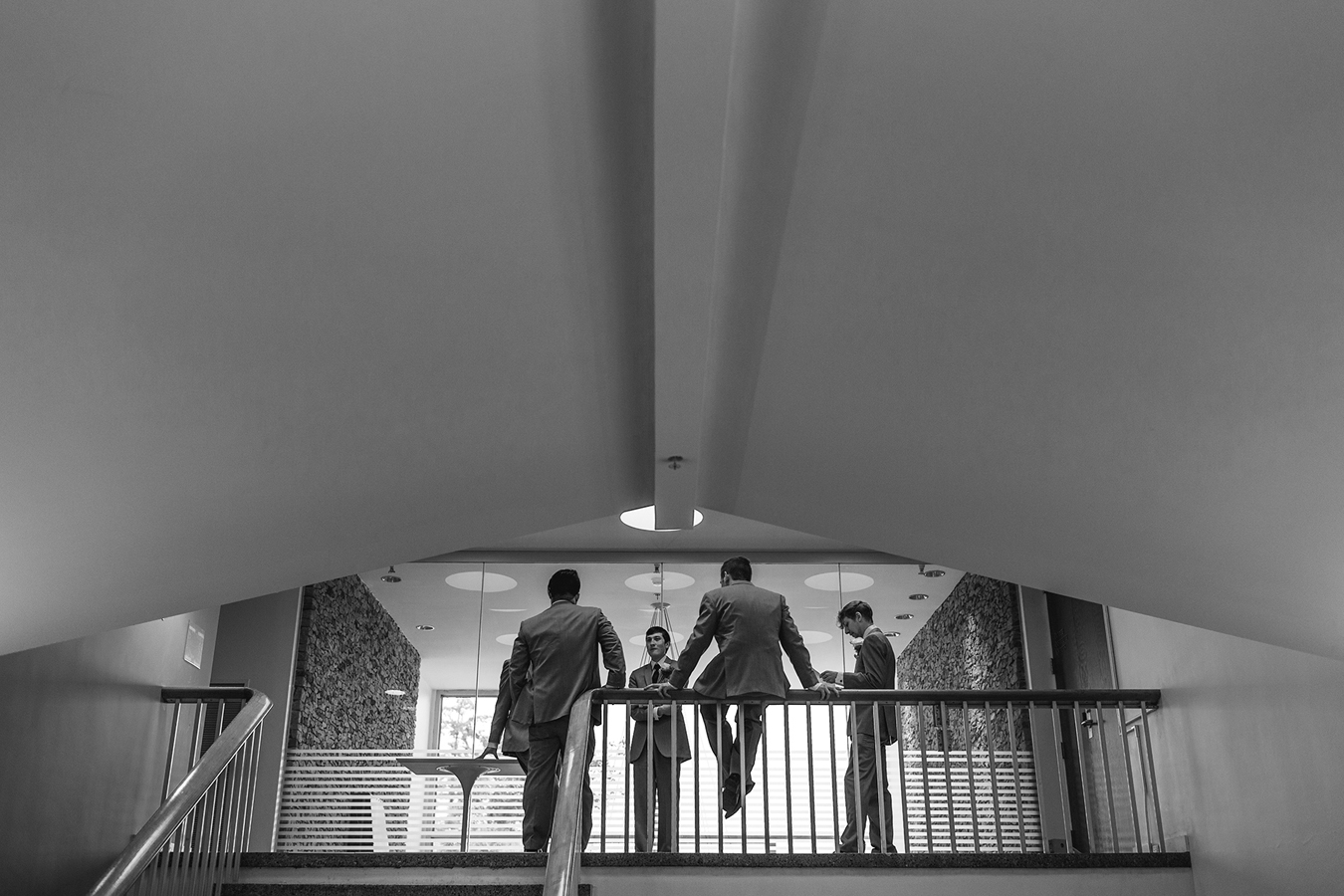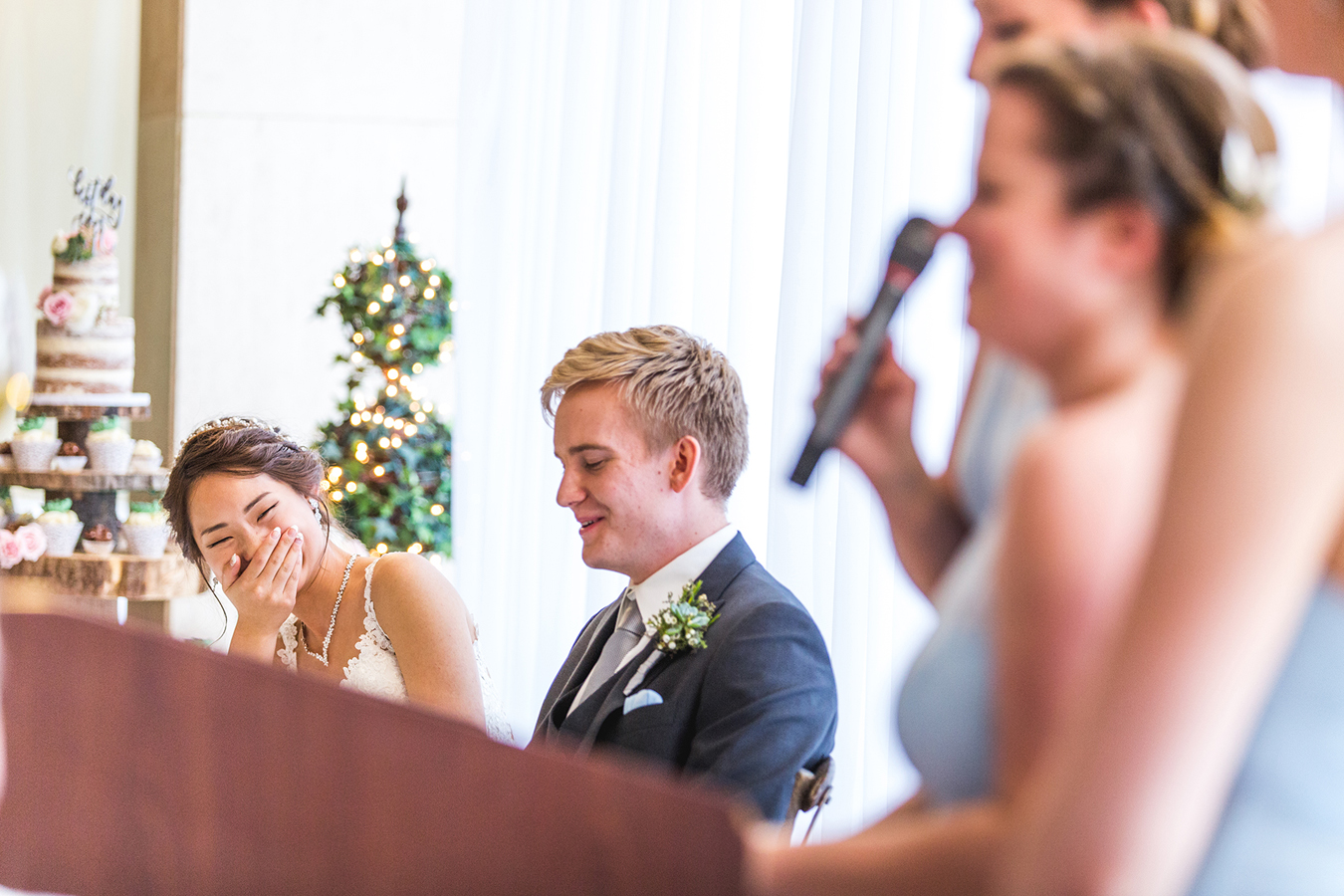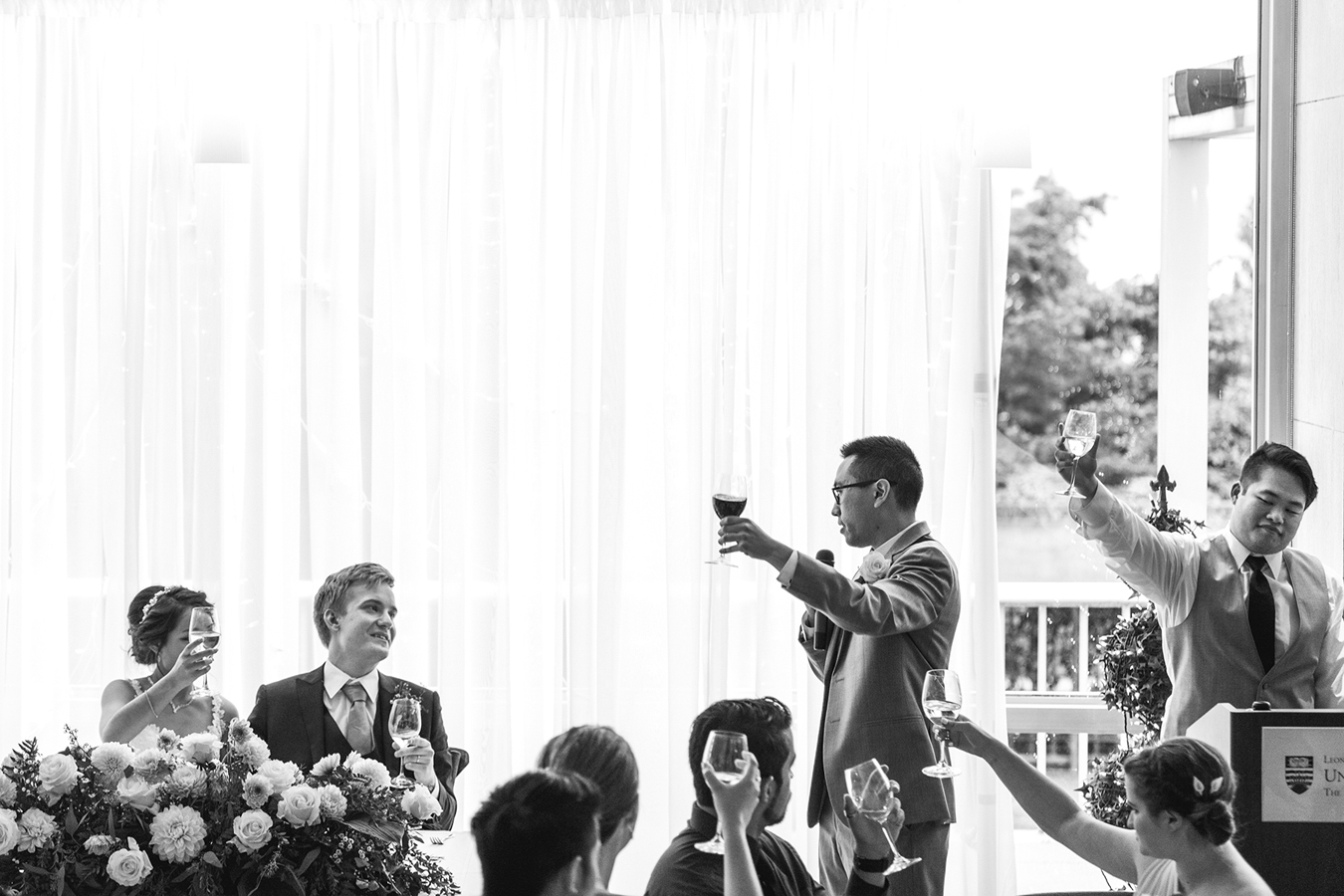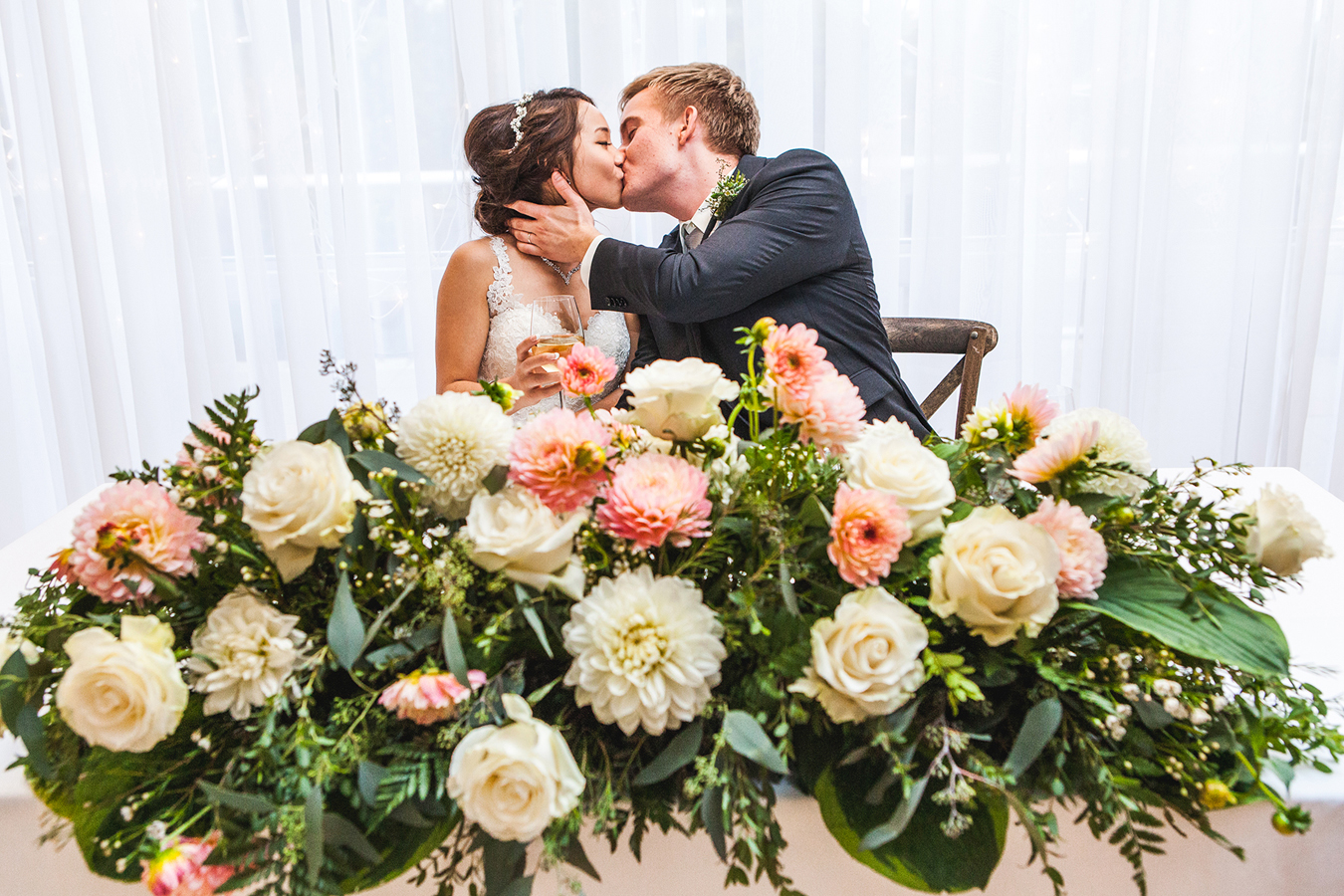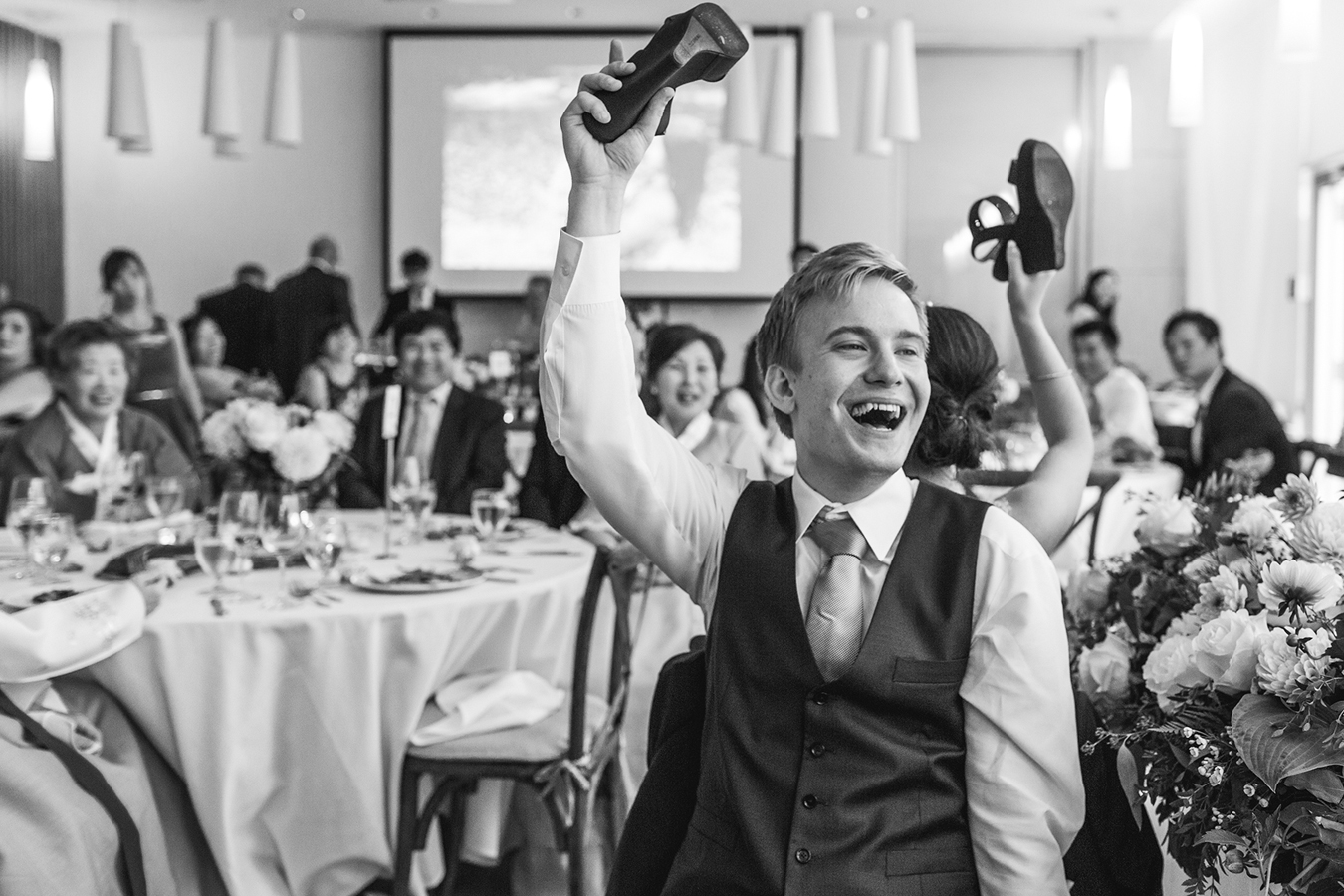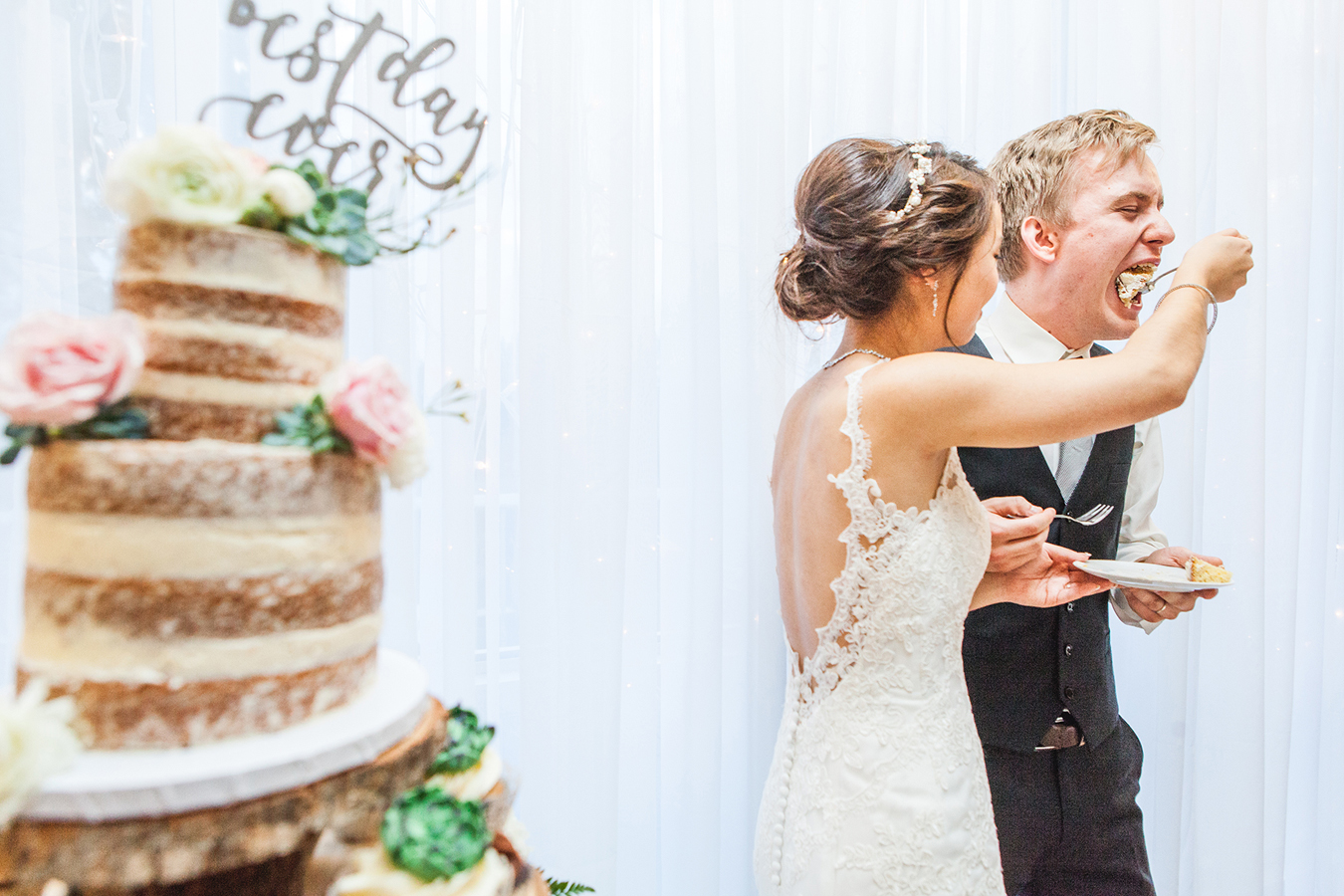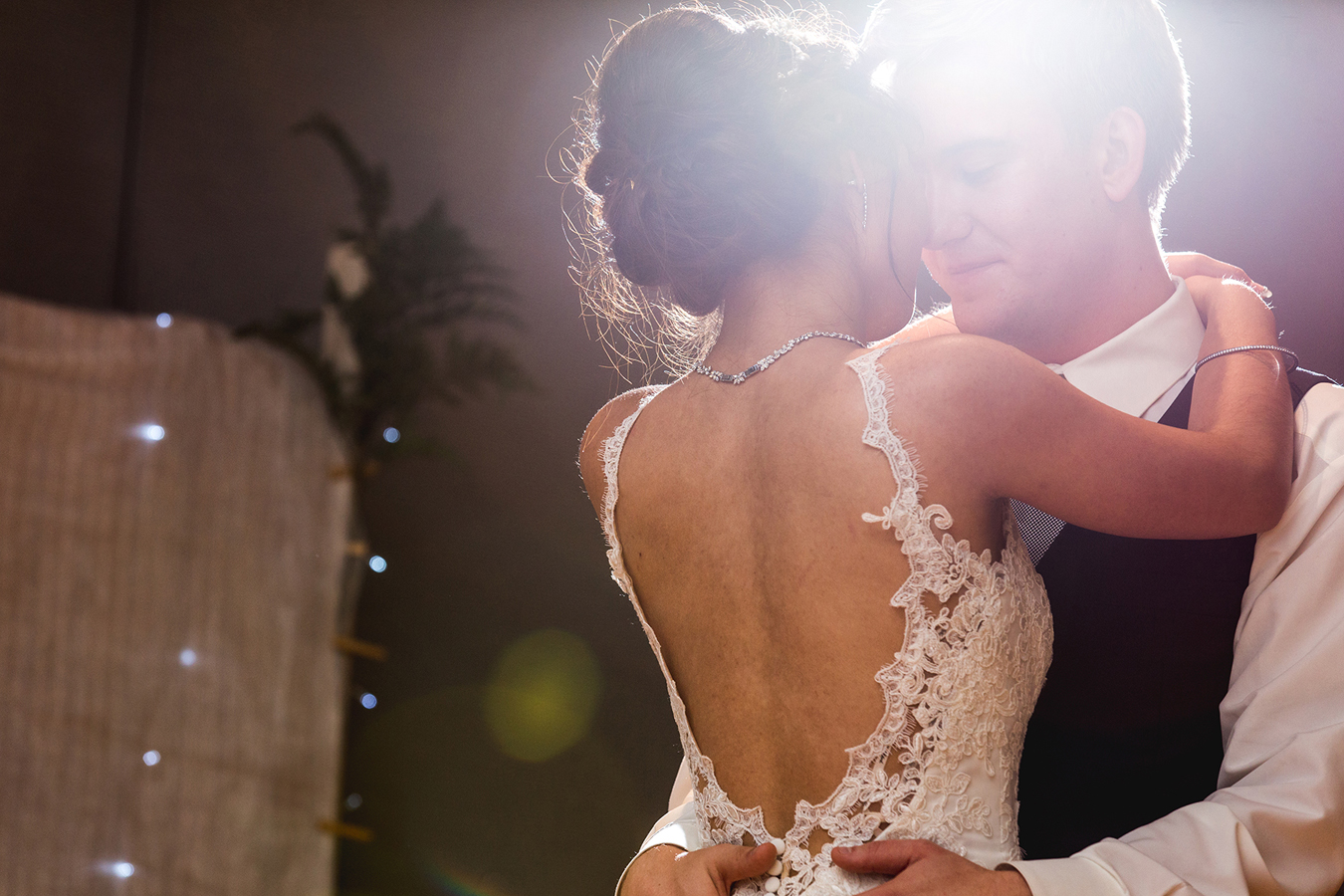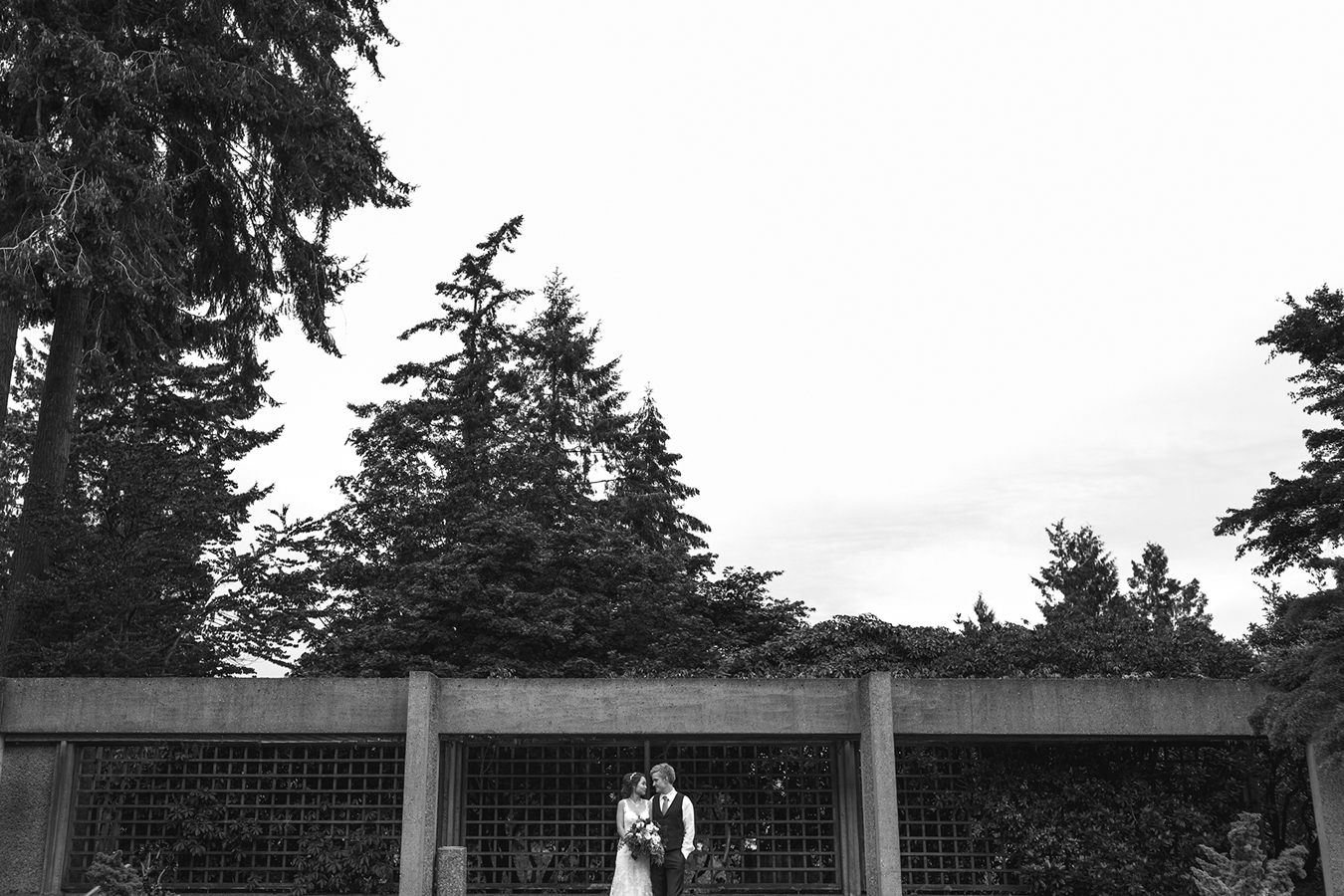 Vancouver Wedding Photographer: Love Tree Photography (Brad & Kendra Coupland)
Ceremony Venue: UBC Rose Garden
Reception Venue: Sage Bistro
DJ: Peyman Amini
Florist: Lili Schaap
Cake: Jenny Bakes
Makeup Artist: Gloria Kim
Wedding Rings: Ben Moss
Decor: Dreamday Designs
Bride's Dress Designer: Stella York
Bride's Dress Purchased at: Lisa's Bridal
Bridesmaid Dresses: David's Bridal
Groom's Tux: Indochino
Gromsmen's Attire: Black & Lee
Thanks for stopping by our blog! We are Brad and Kendra Coupland. We are a couple of award winning Vancouver wedding photographers who travel across Canada documenting weddings and love stories from coast to coast. We have also shot destination weddings around the globe, and our photographic travels have taken us France, to Indonesia, to Cuba, to Barbados and all across North America. We have been ranked as two of the Top Twenty Wedding Photographers in Canada by the Professional Wedding Photographers of Canada, have won awards from the prestigious Fearless Photographers Association, ISPWP, and we have been the recipient of the Couple's Choice Award from Wedding Wire a whopping 5 times, were named New Westminster's favourite wedding photographer in the 2016 A-List, and recently were a two time finalist at the 2015 BC Wedding Awards.
We are now booking for 2018, but still have limited space remaining for 2017. If you'd like to learn more about our services and products don't be shy to inquire. You can reach us by clicking the contact button above, or emailing us at info[at]lovetreephotography.ca. We look forward to hearing from you!