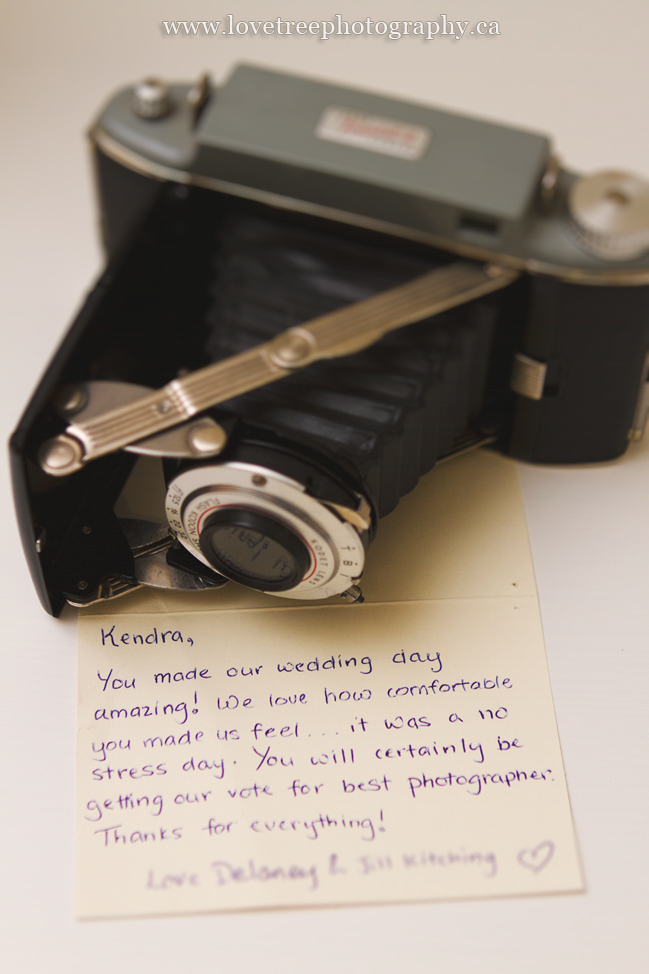 Vancouver Wedding Photographer Review
We love happy clients. Happy brides and grooms mean they talk about us, and when people talk about us it means we can continue to doing what we love – shoot more weddings!
What do we love even more than happy clients? Happy clients who bring us wine and thank you cards! Seriously! Jill & Delaney made our whole day when they dropped by our office with a little treat to thank us for photographing their wedding day.
Their card says:
"Kendra,
You made our wedding day amazing! We love how comfortable you made us feel… it was a no stress day. You will certainly be getting our vote for best photographer. Thanks for everything!"
How stinkin' sweet is that? <3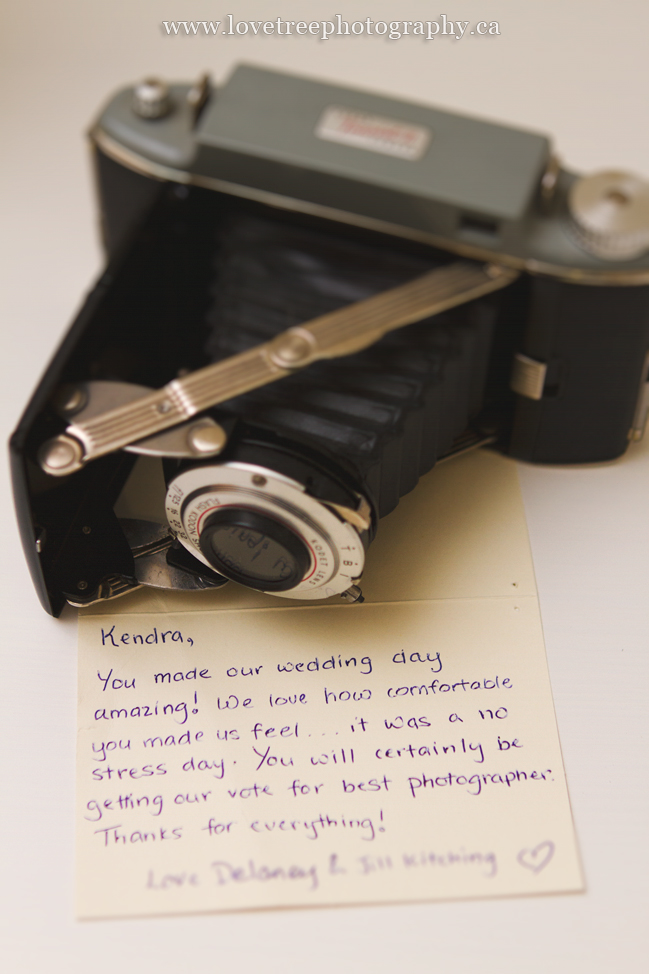 What is this post about? Why, it's a Vancouver wedding photographer review for Love Tree Photography!