Same Sex Engagement Session at Buntzen Lake in Anmore
When we first met Emma & Steph, Stephanie had warned us that she and Emma didn't have many pictures together and that Emma didn't at all feel comfortable in front of the camera. As a queer person myself, I could understand their concerns – living in a world where we don't often see our own love, or bodies, or orientations front and center gives you the impression that you're the odd one out. Planning a same sex wedding in a heterocentric world isn't always easy. Heck, planning a wedding as a person from any marginalized group isn't always easy. Rarely do we pick up a wedding magazine or planning book and see people who look like us represented. Representation matters. Because being in front of the camera didn't feel particularly easy, we decided to head out to Anmore to Buntzen Lake in the early morning to avoid the lake crowds and headed out into the woods for a bit of privacy so connecting in an intimate way didn't feel as challenging and overwhelming – so that moments could arise in a natural way while Emma and Steph connected.
Of course the sky started out pretty blue, but quickly turned into heavy rain. I had the brilliant idea that I would take a boat out into the lake and shoot back onto the shore – and of course it didn't really start to pour until I was out in the middle of the water. I also hadn't considered how I would both paddle and shoot at the same time. Well, in the end it worked out perfectly because I think Emma & Steph spent so much time laughing at me trying to paddle and shoot that they forgot they were even having their pictures taken.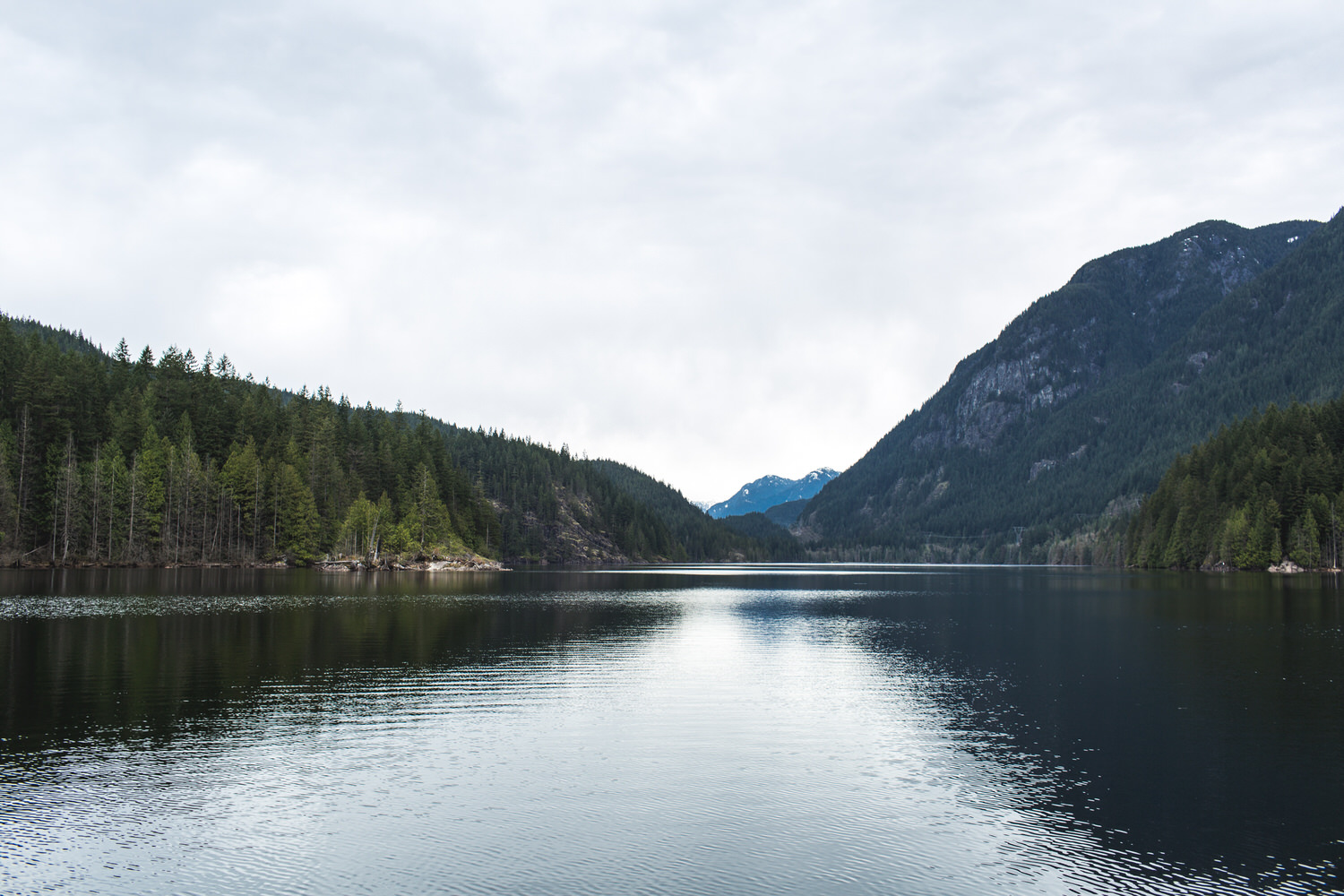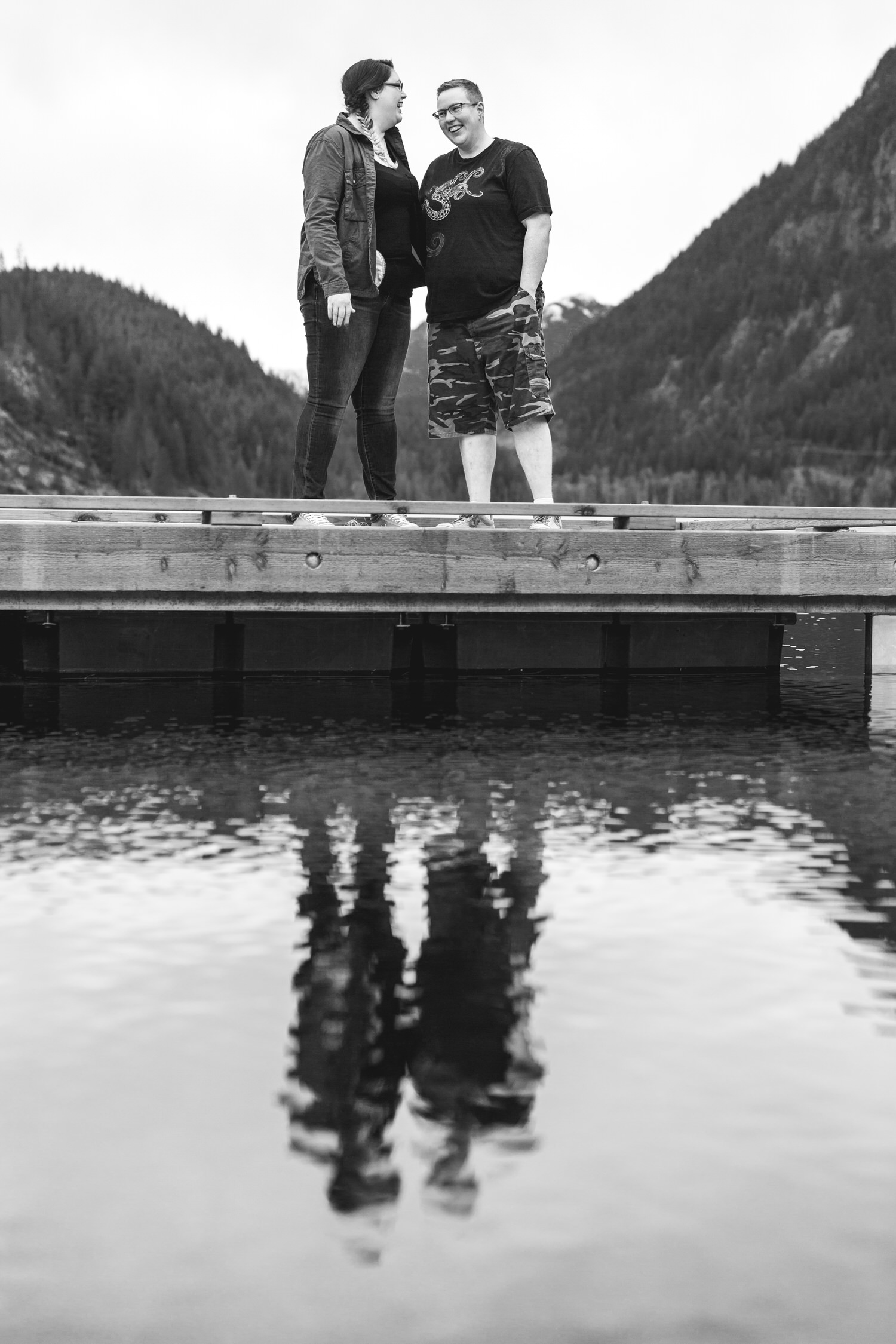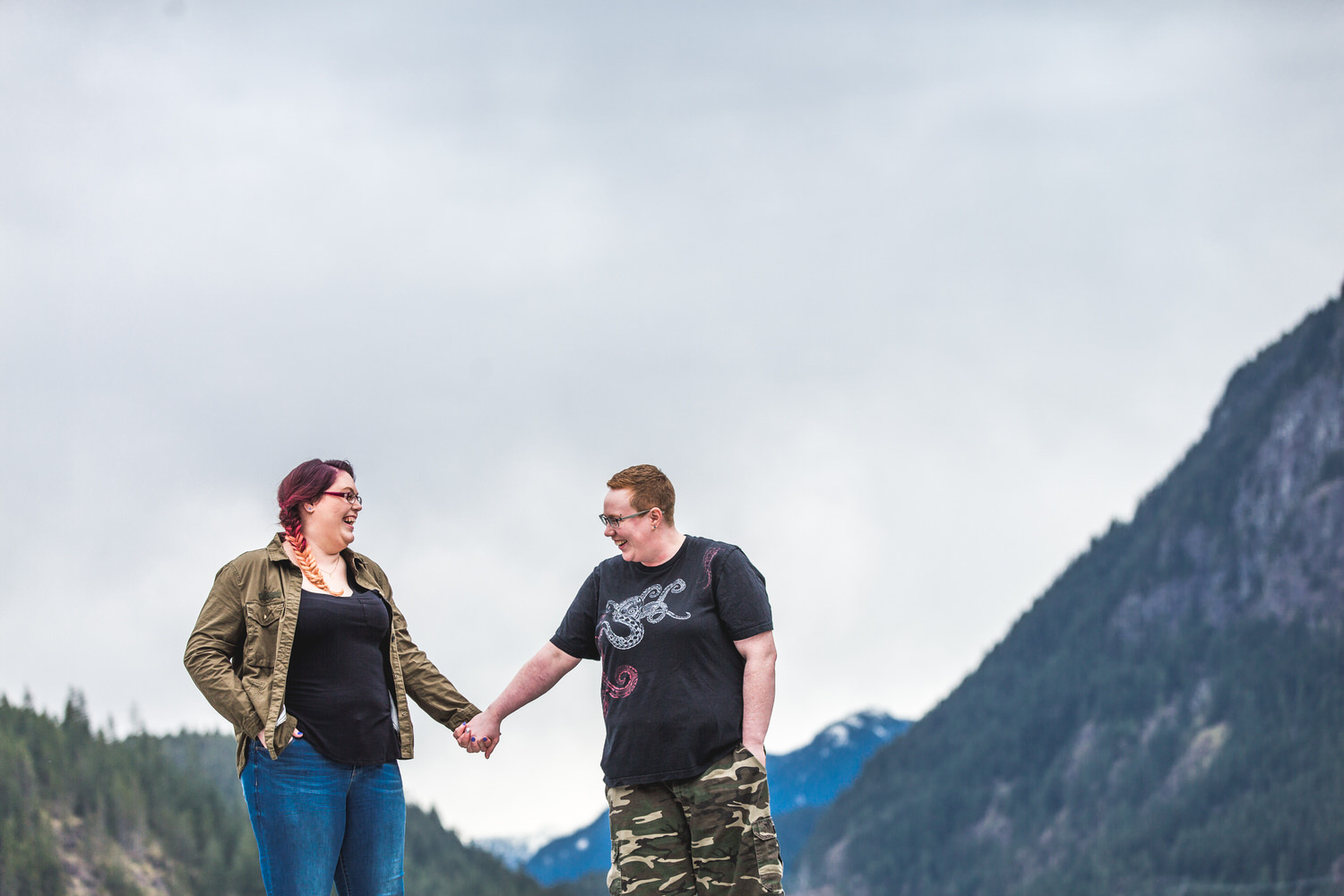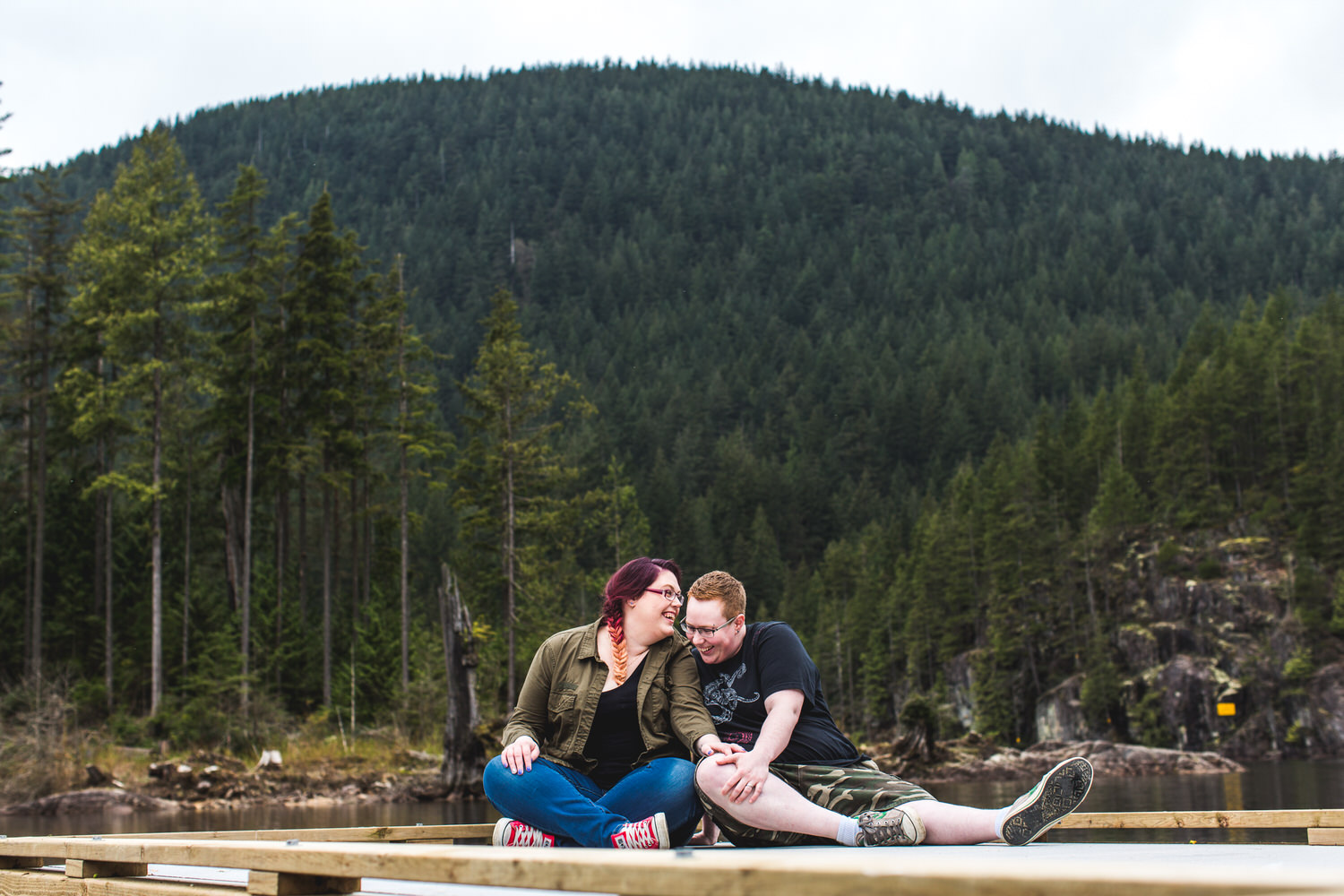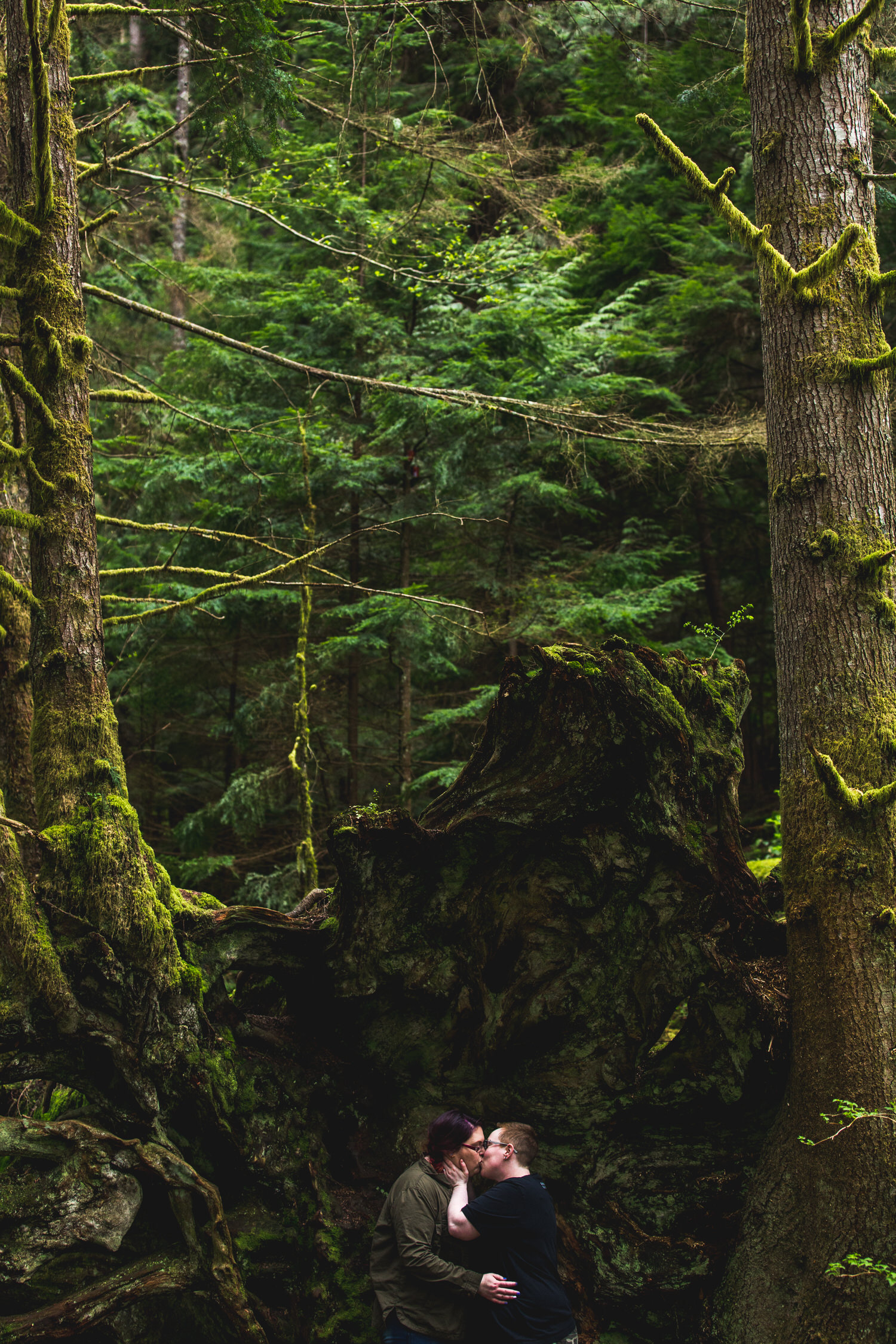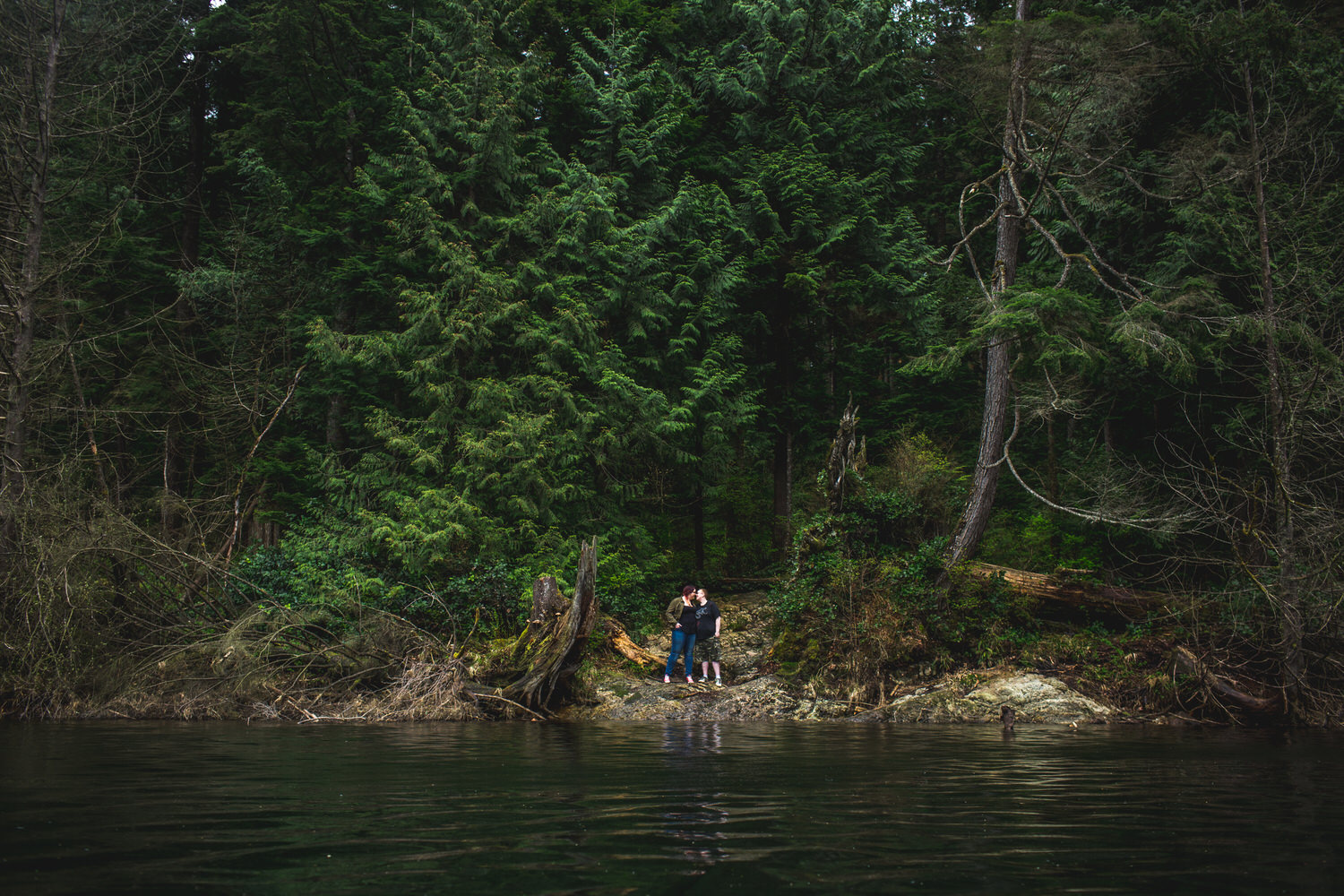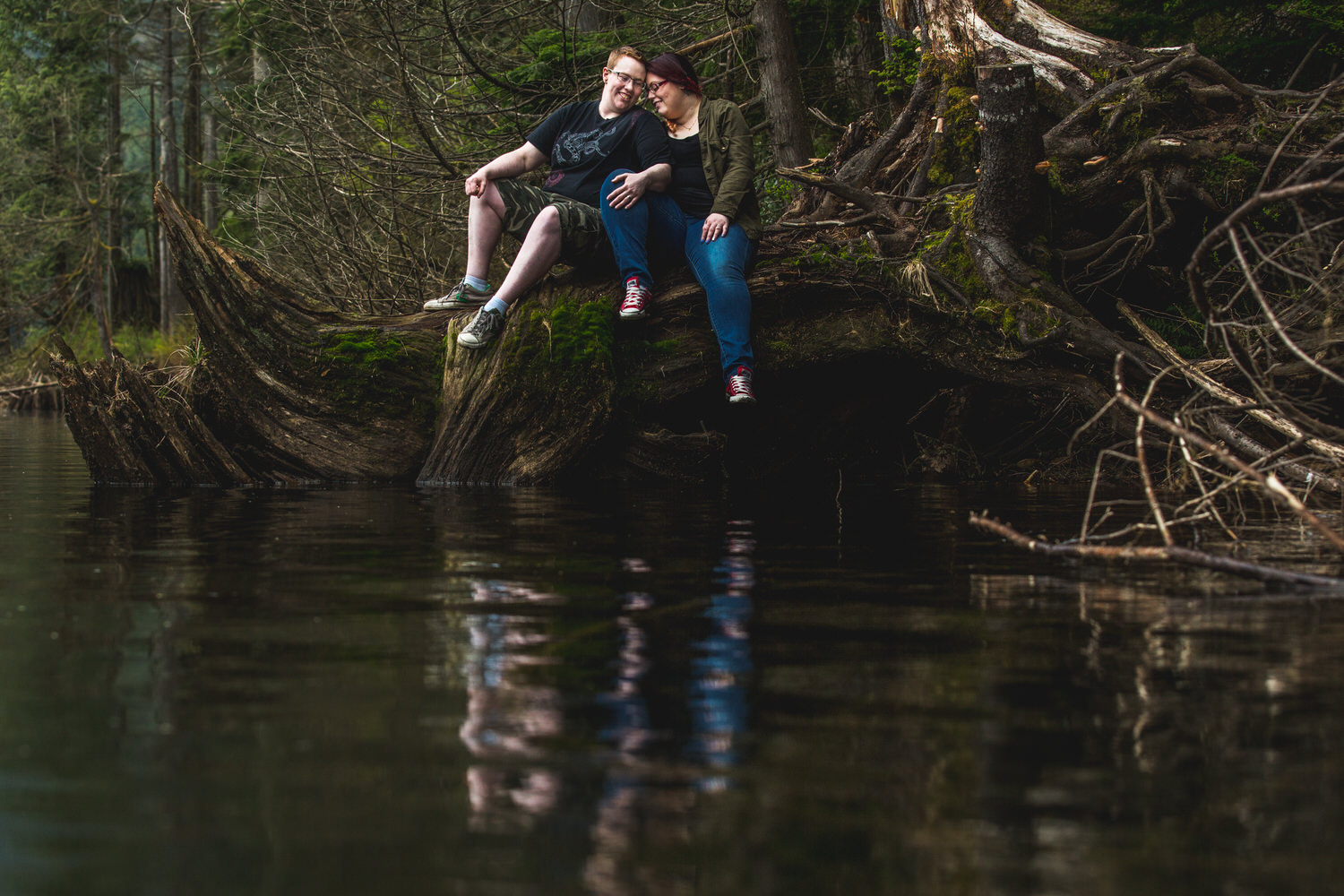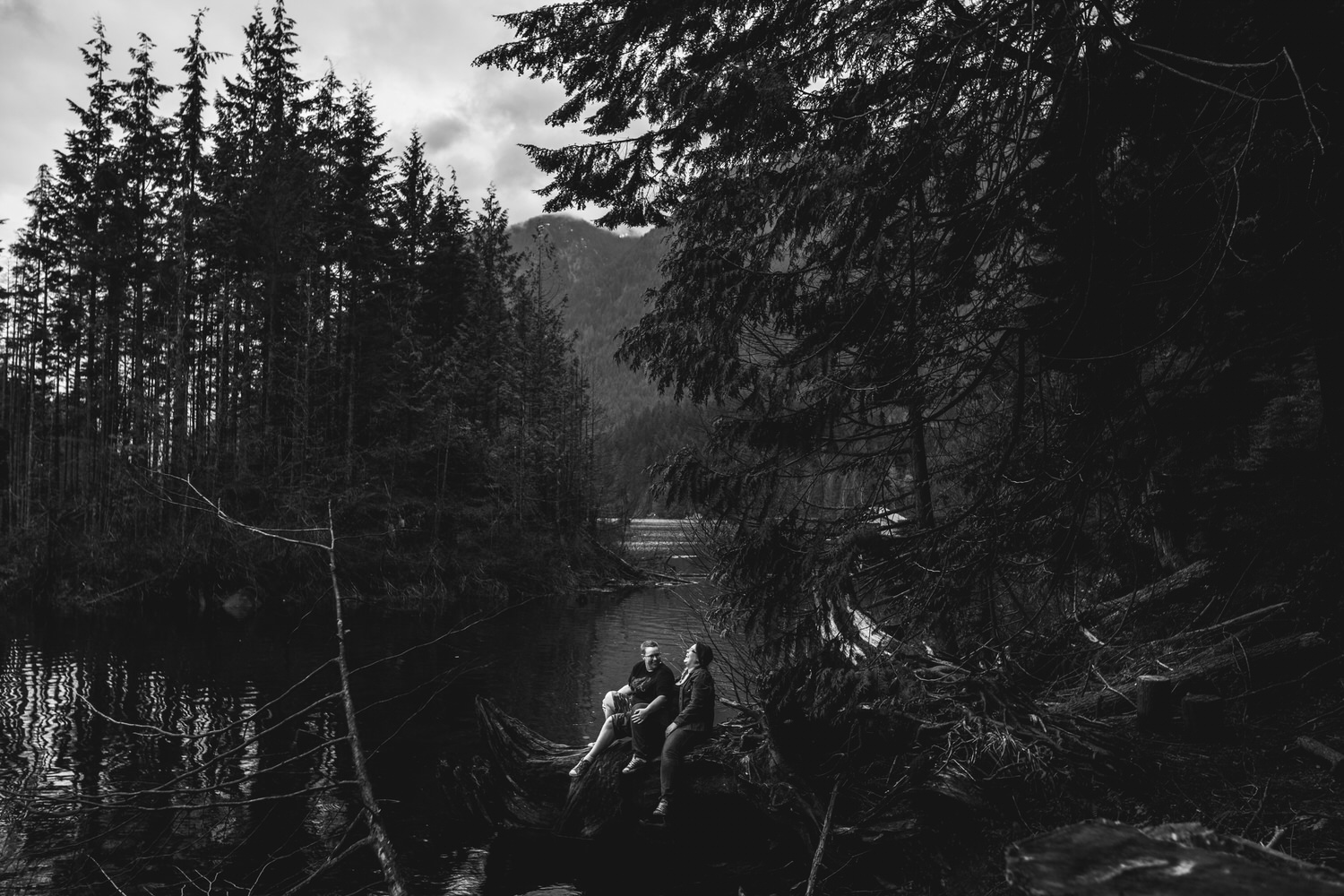 Thank you for stopping by our blog! We have photographed destination weddings around the globe, and our photographic travels have taken us France, to Indonesia, to Cuba, to Barbados, to India and all across North America. Our blog is where we share our adventures. We have been ranked as two of the Top Twenty Wedding Photographers in Canada by the Professional Wedding Photographers of Canada, have won awards from the prestigious Fearless Photographers Association, ISPWP, and we have been the recipient of the Couple's Choice Award from Wedding Wire a whopping 5 times, were named New Westminster's favourite wedding photographer in the 2016 A-List, and have been finalists at the BC Wedding Awards three times – most recently in the category of Best Group Portrait.
We are now booking for 2019, but still have some space remaining for 2018.  To find out if your wedding date is available, you can reach us by clicking the contact button above, or emailing us at info[at]lovetreephotography.ca.