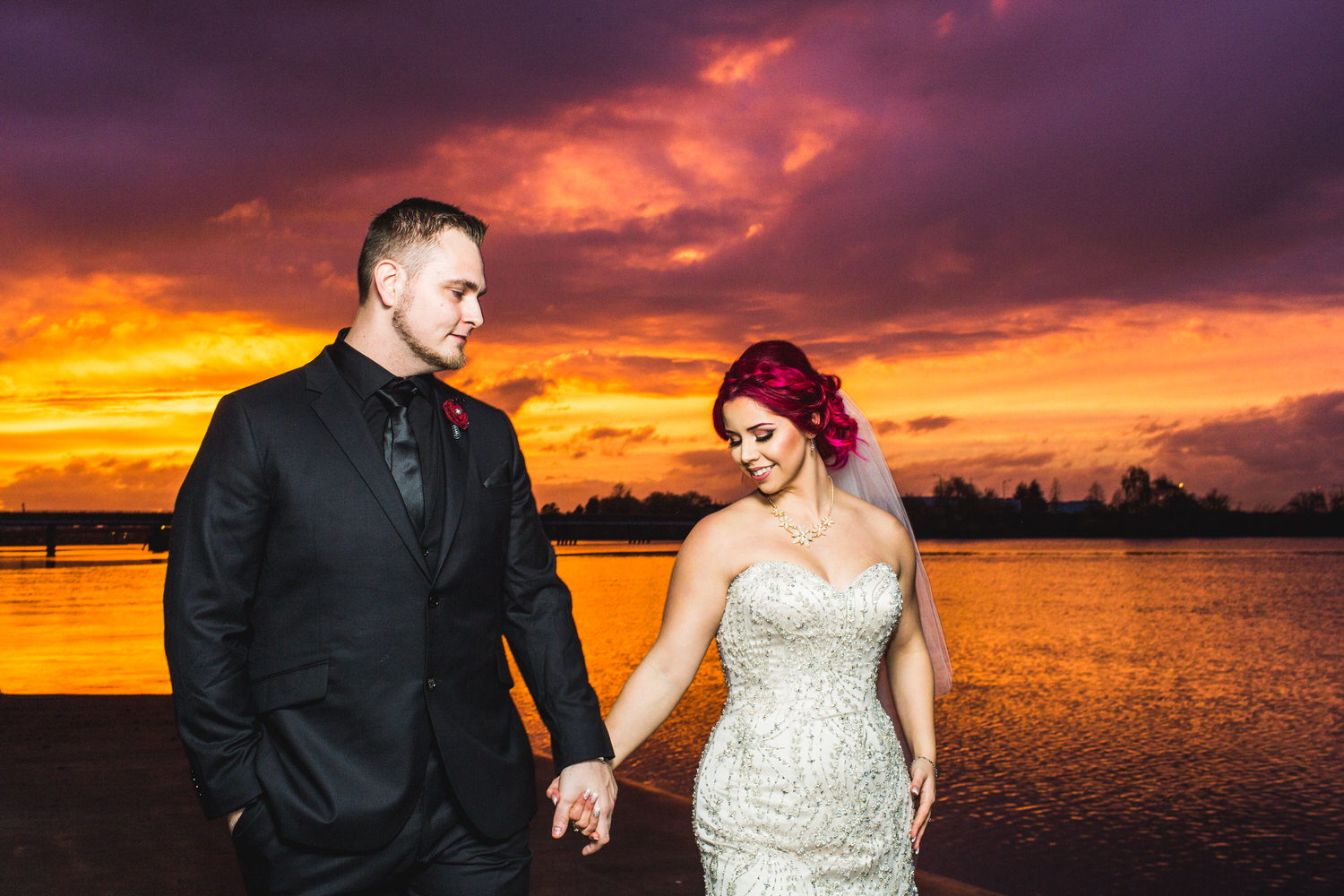 Rock and Roll Wedding at the UBC Boathouse | Richmond Wedding Photography
When it comes to doing Richmond wedding photography there are few venues more beautiful than the UBC Boathouse. We've shot a number of weddings at the John M.S. Lecky UBC Boathouse over the years. No matter what time of year it is the venue always looks stunning. We reside in a coastal city where the weather tends to be quite rainy in the spring and fall. The UBC Boathouse is the perfect venue for an autumn wedding because it provides stunning outdoor views even in inclement weather.
Amanda & Ben had a super fun rock and roll wedding. Since they were planning a November wedding they couldn't rely on weather. It's a good thing they didn't plan for a sunny day. It turned out to be super rainy and cold! Despite the rain however, we still got the most phenomenal sunset I've ever seen.  Amanda's mother passed away before the wedding, but like some miracle right after the ceremony the skies opened up and the skies lit up in approval. It was incredible.
Another awesome thing about this wedding?
The live music was played by the bride and groom. What could be more fun that rocking out at your own wedding?
Check out the images from their wedding below!