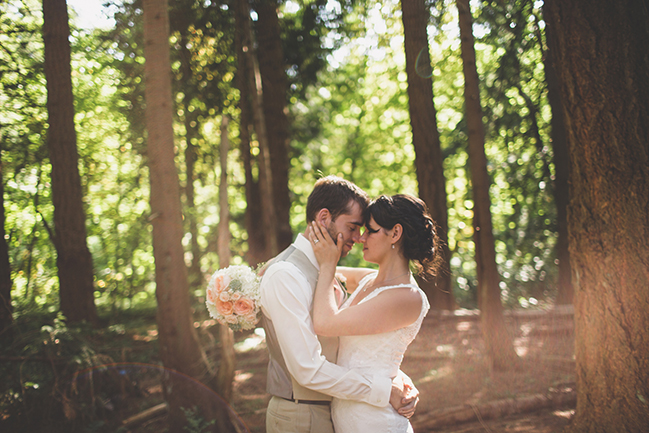 Intimate Wedding at the Vancouver Maritime Museum
Ellie & Louis had a wonderfully emotional and intimate wedding at the Vancouver Maritime Museum. I'm not gonna lie, I definitely cried at this wedding. Over the past year and a bit we have gotten to know Louis, Ellie & their lovely daughter Telesa, and now consider them friends of ours (we've always been lucky enough to have clients we adore and would eagerly have over to our home for a summer BBQ!) Louis & Ellie really opened their hearts to us, and allowed us into their lives to document a really beautiful day in their lives. Since we shot for about 12 hours and Brad was doing the photobooth that night, my good friend John Bello (who happens to be a wonderfully talented photographer) joined me to document this day.
There were just so many things I loved about this wedding. It was such a personal, unique wedding with elements that honoured the bride's aboriginal heritage (Kwakwa'la) and the groom's Quebecois heritage. These cultural compenents included bilingual invitations and a bilingual ceremony, a button blanket, and flags and a traditional salmon dinner with a twist (maple glazed!) which was also local and sustainable. Family is just so important to these two, and it's not hard to see how much they are loved. Their families made colouring books of their love story for the children to colour at the wedding, the invitations and all of the chalk boards were designed by the groom's brother who happens to be a graphic designer. Louis' sister had a special blend of tea made up for Ellie, knowing that Ellie is a tea-connoisseur, and handed teabags of the blend out to guests as favours. Ellie's grandmother had guests sign quilt squares to be quilted into a wall hanging after the wedding. Their daughter Telesa stood in as a junior bridesmaid and was included in their vows, and they danced together as a family for the first time at their reception to the Cat Power cover of Sea of Love (I'll just fess up and say I bawled my eyes out as I shot this family dance.)
My favourite moment of the day had to be when Ellie & Louis were having their first dance to the song "Songbird" in the courtyard and a beautiful murmuration of starlings flew overhead in the middle of their song. Just thinking about it gives me chills, it was just so pretty, it really felt like a blessing from the universe!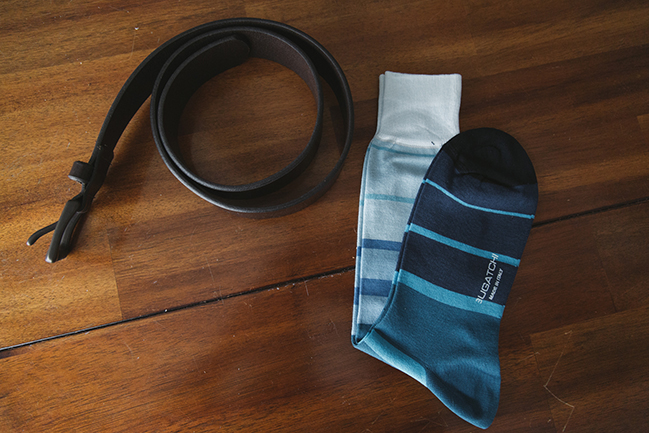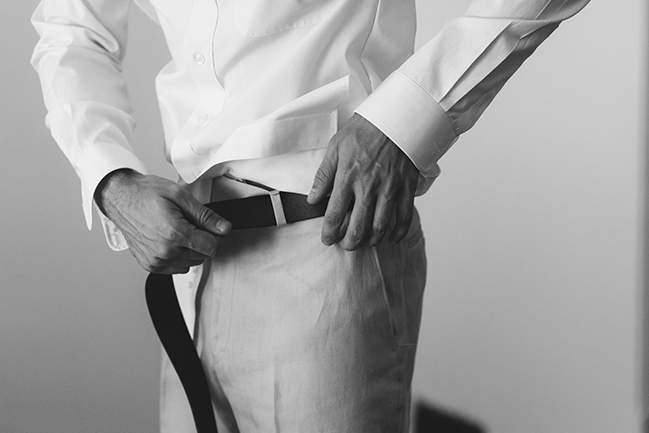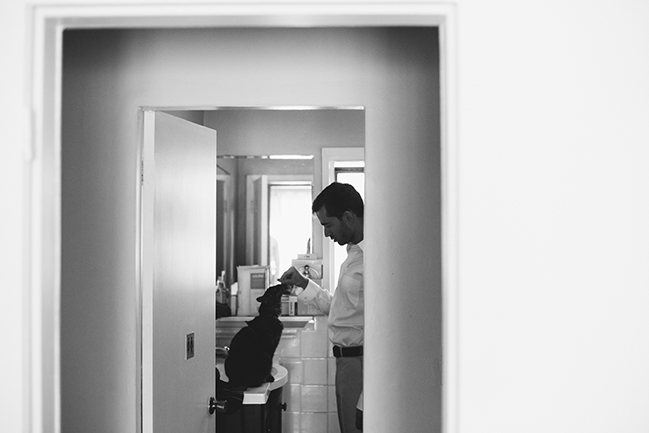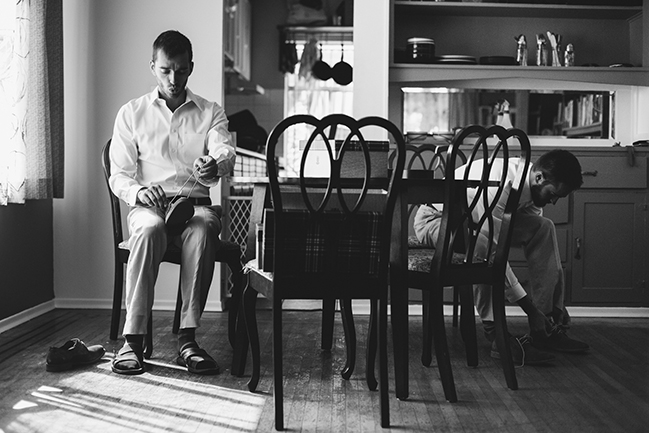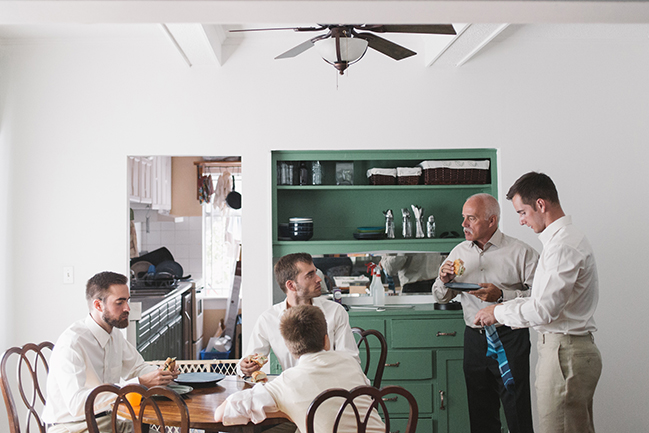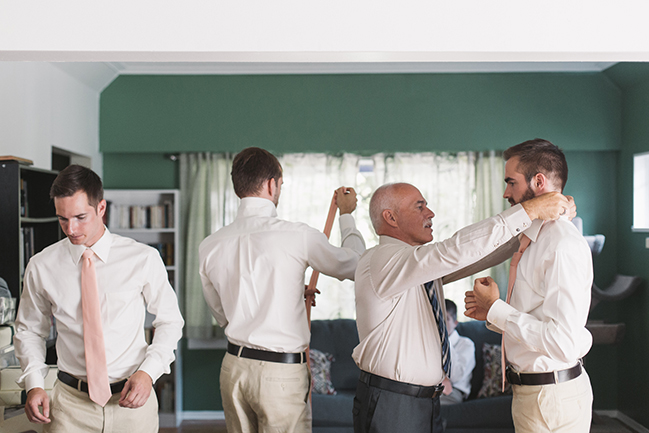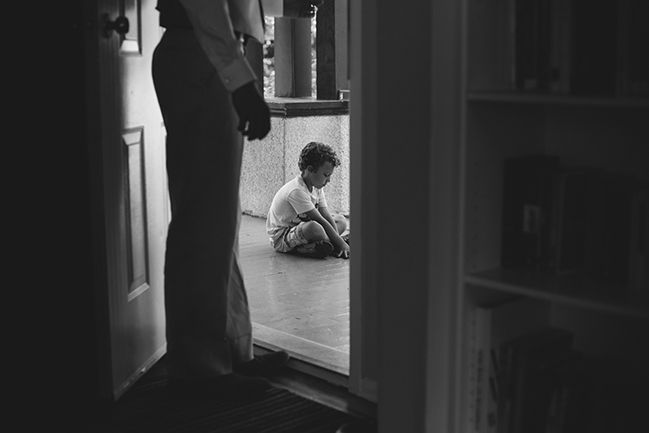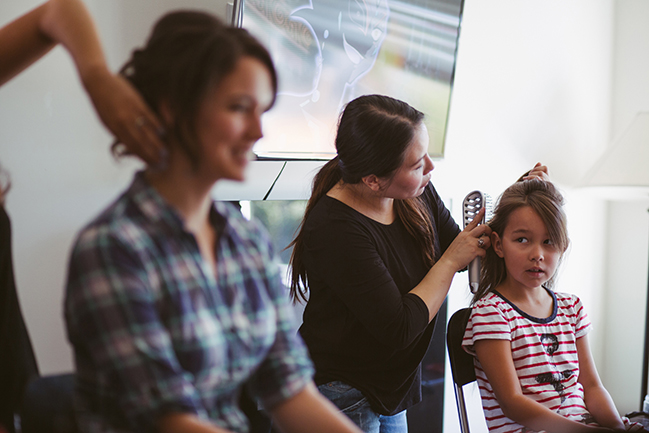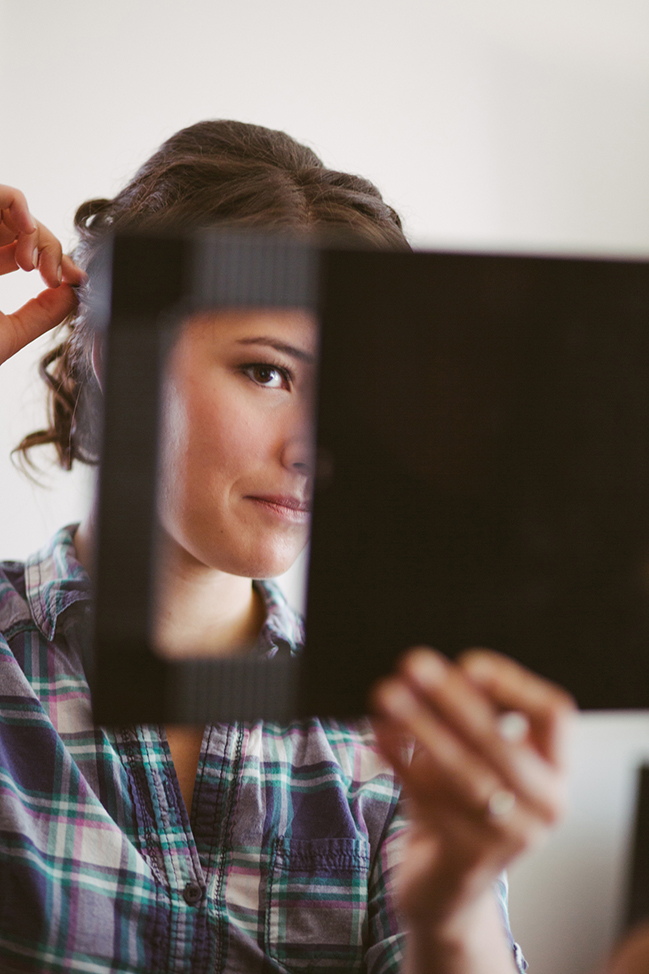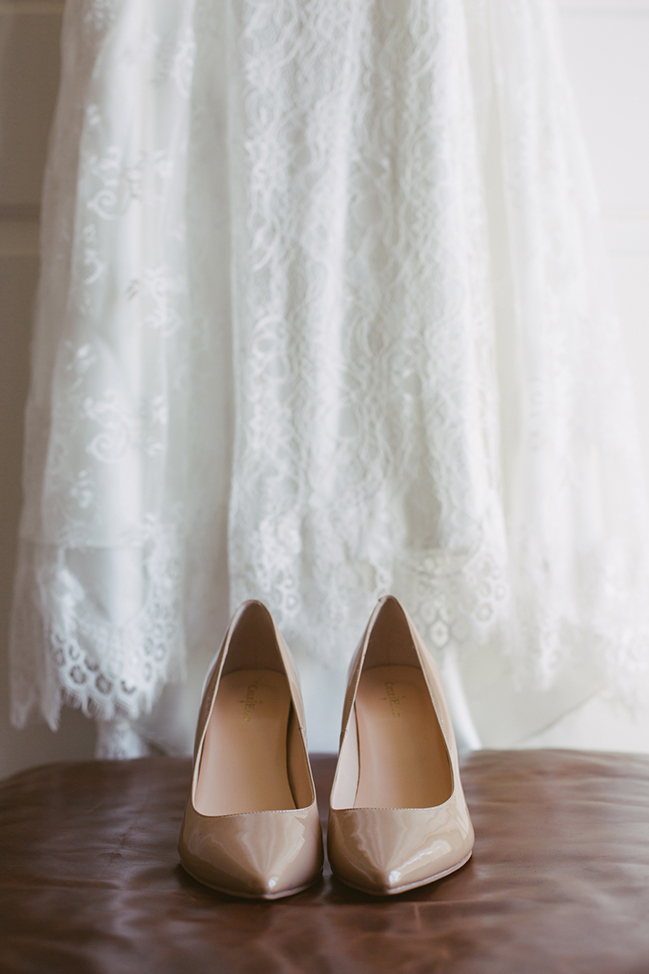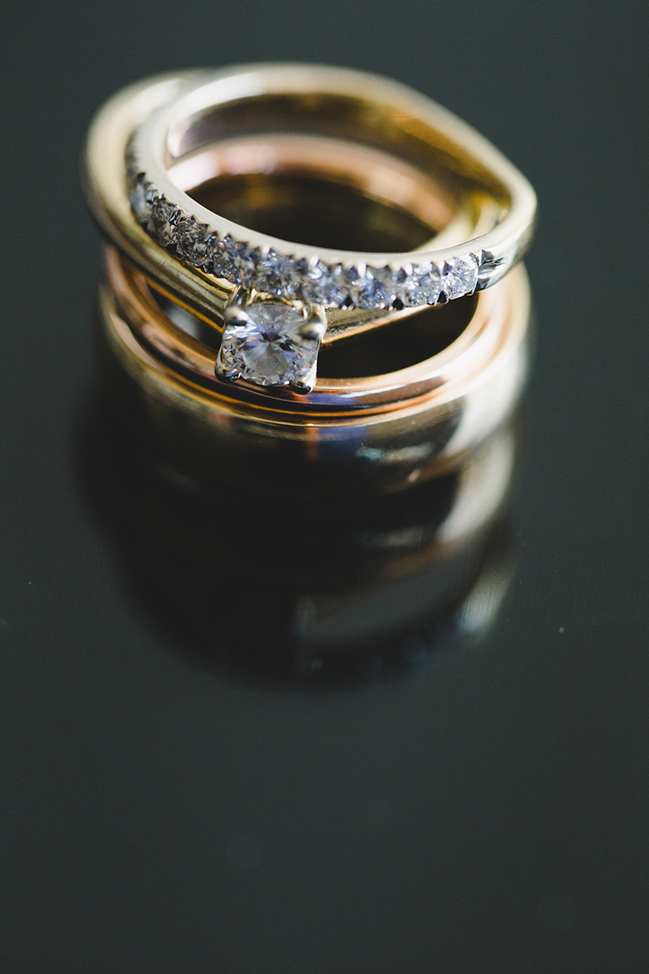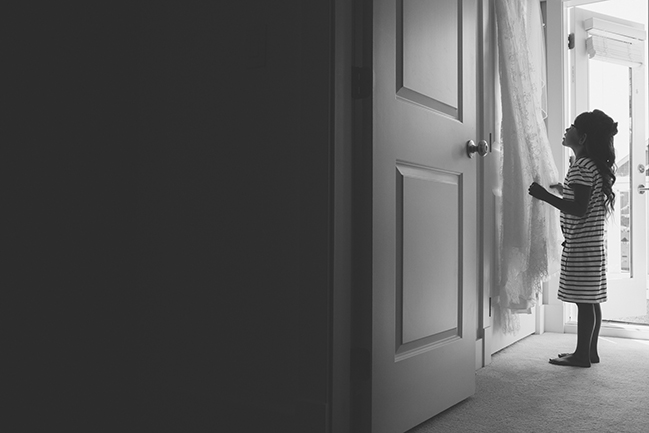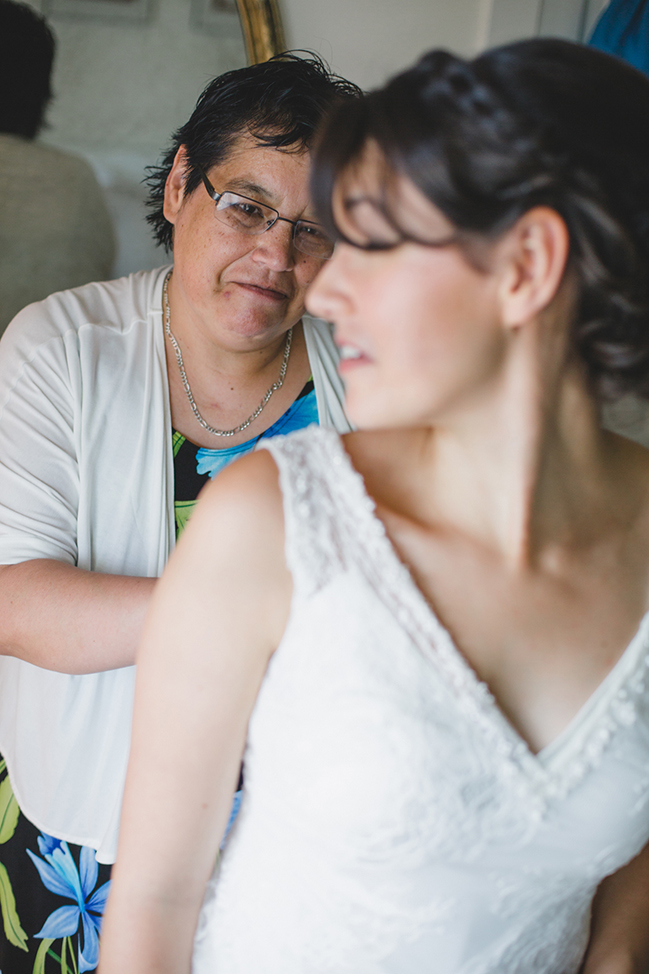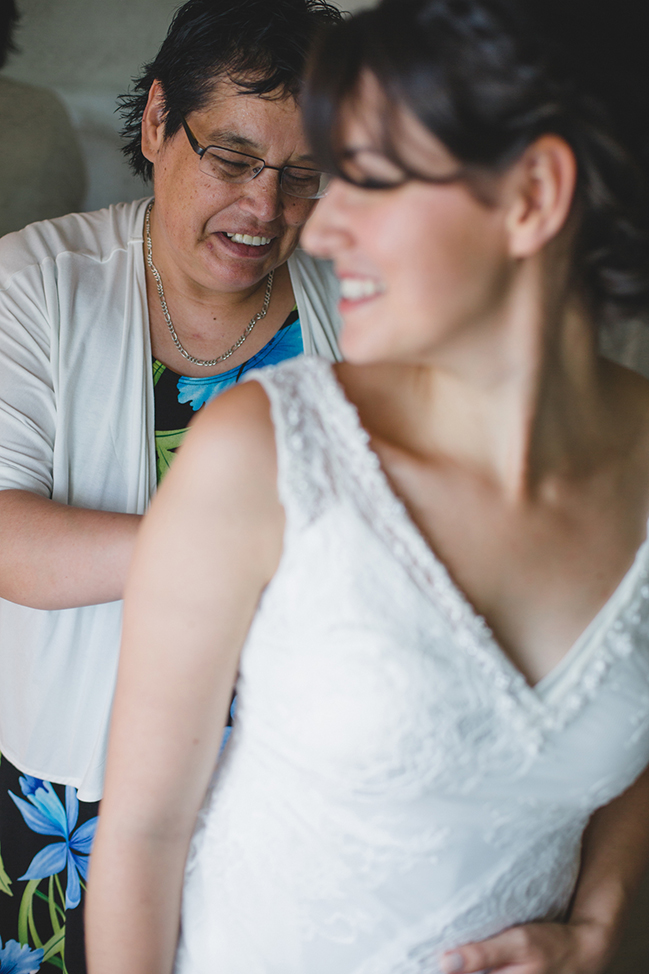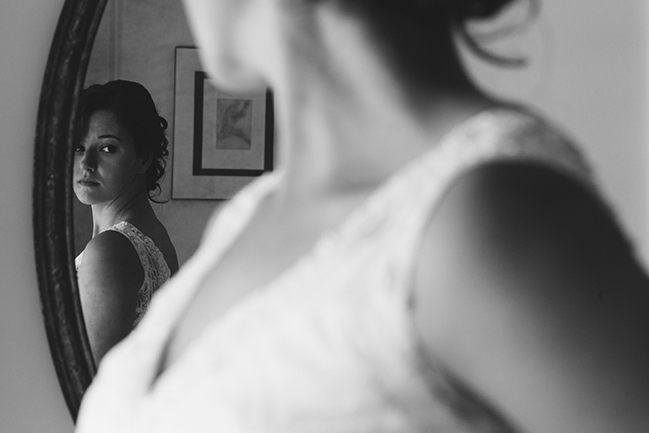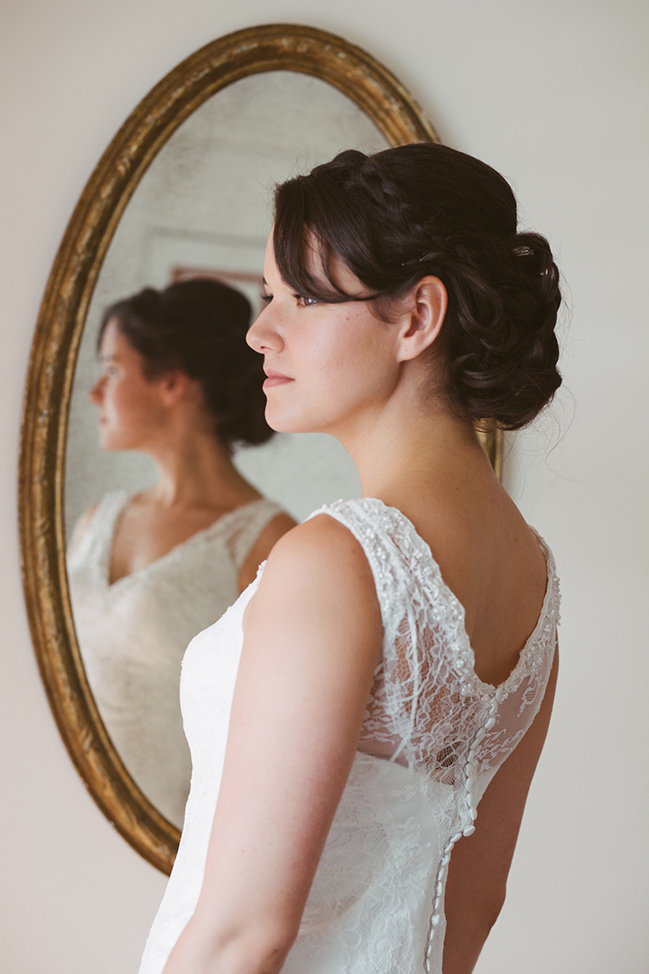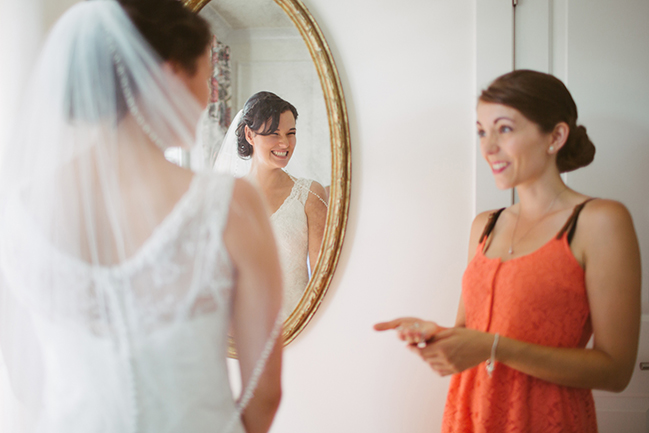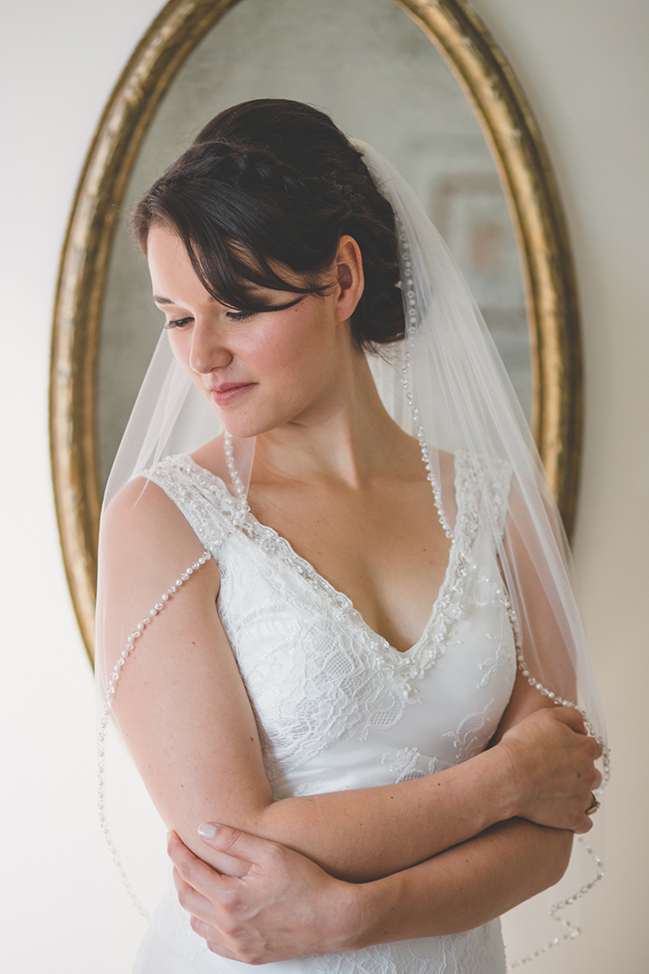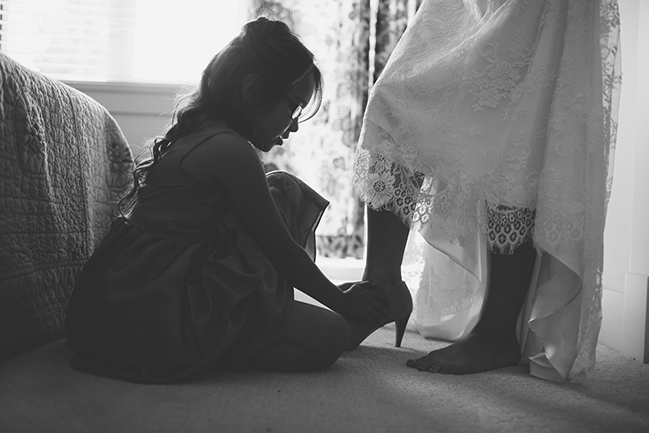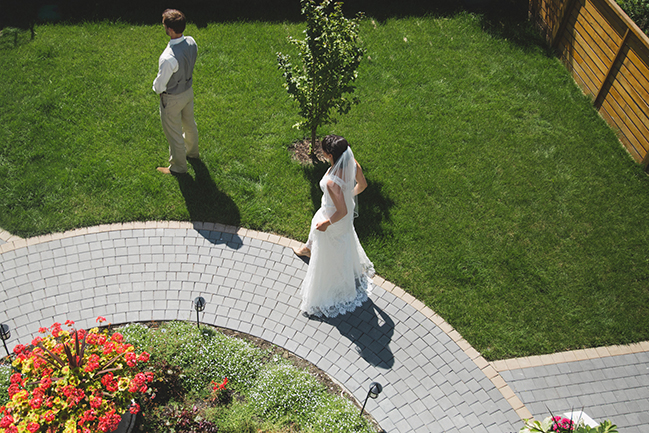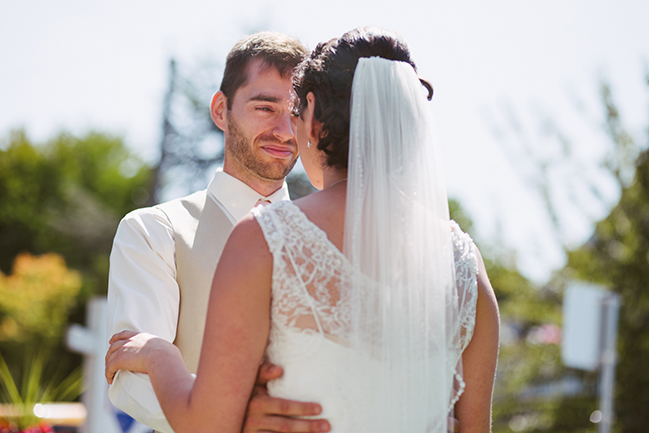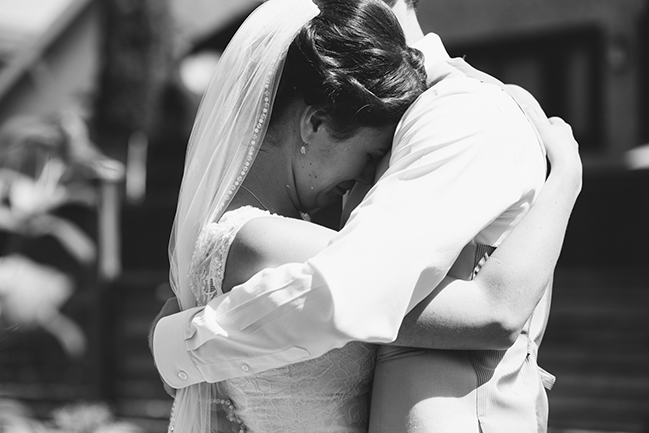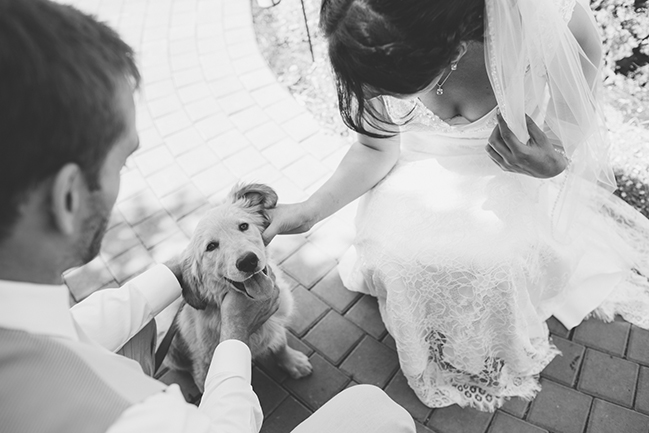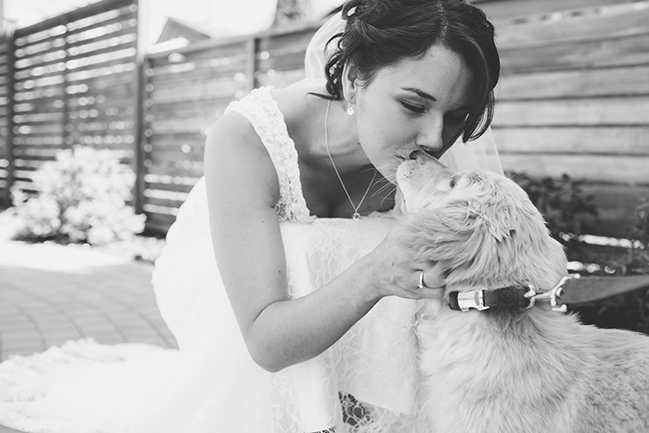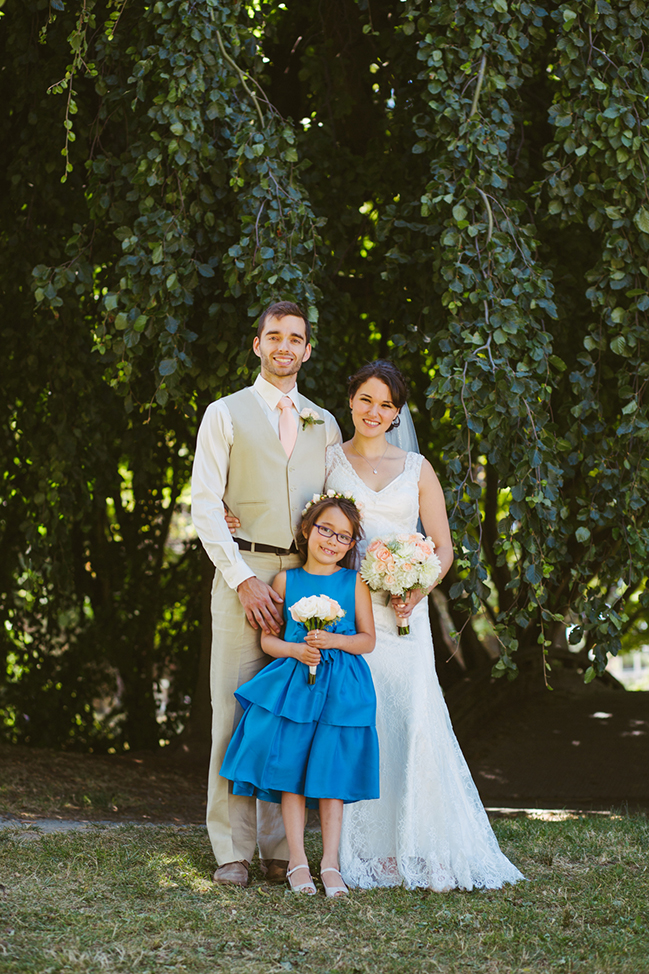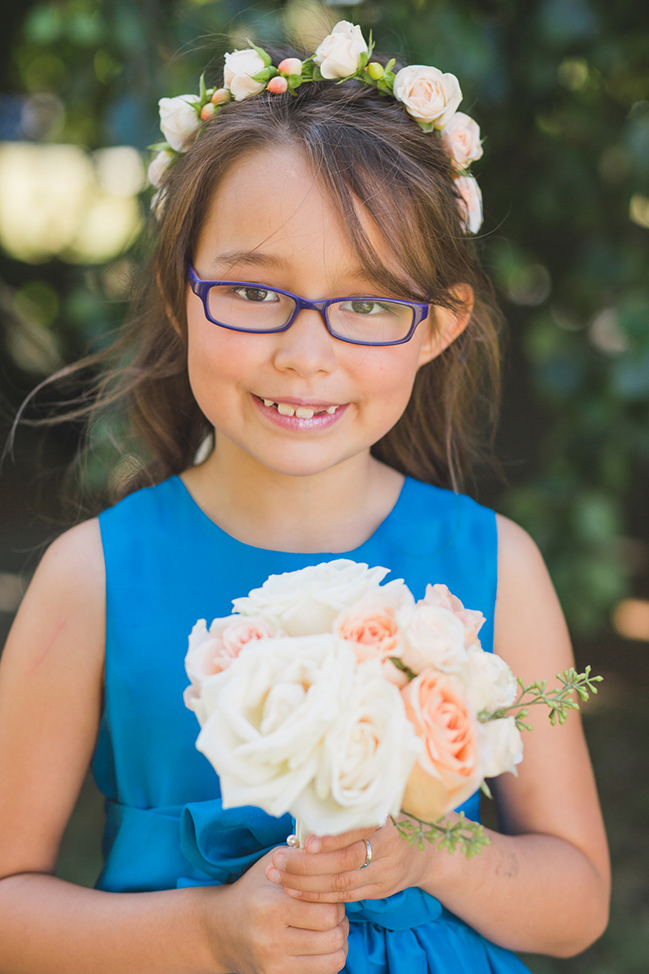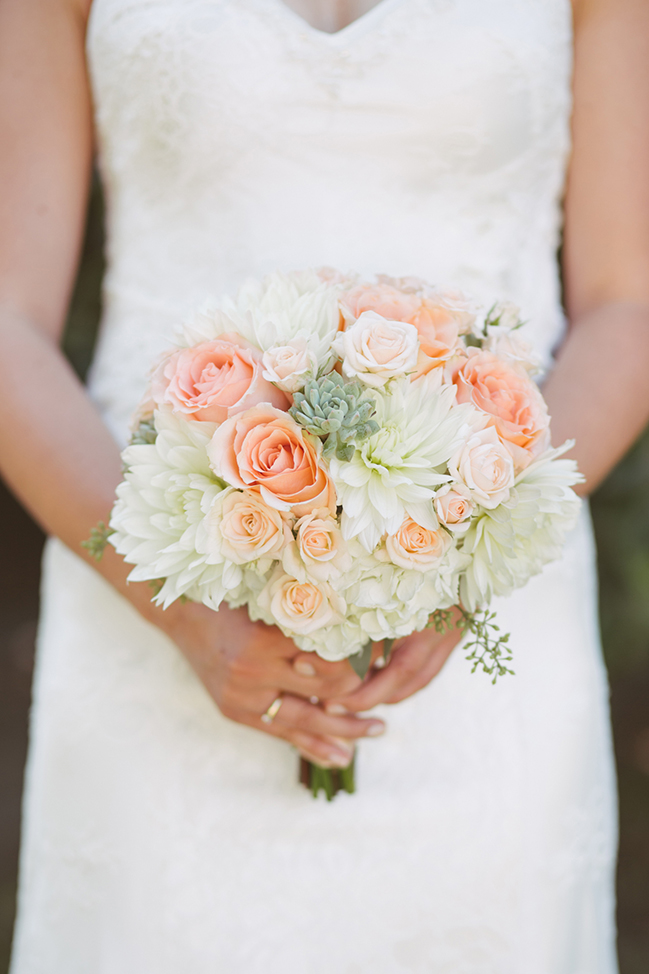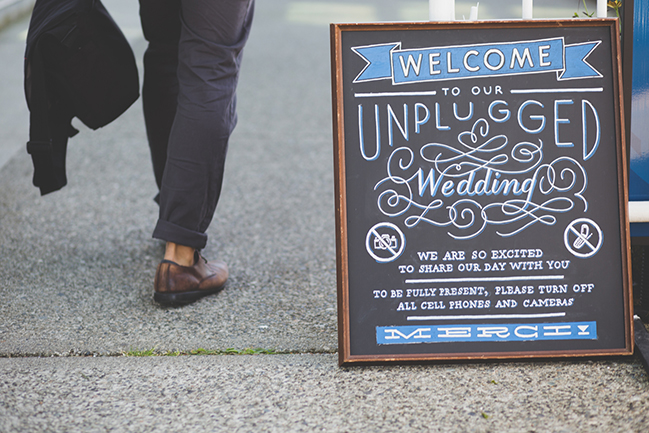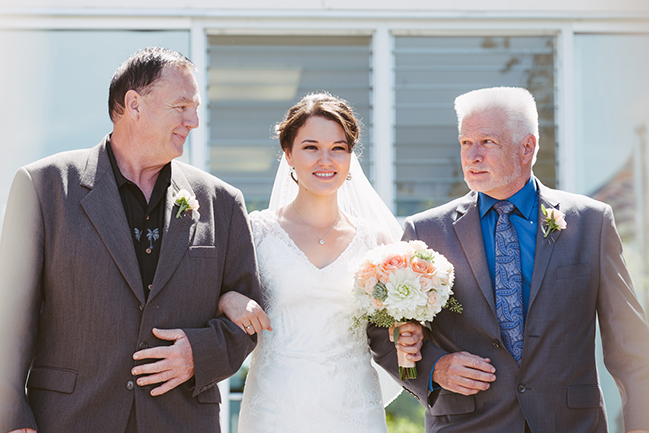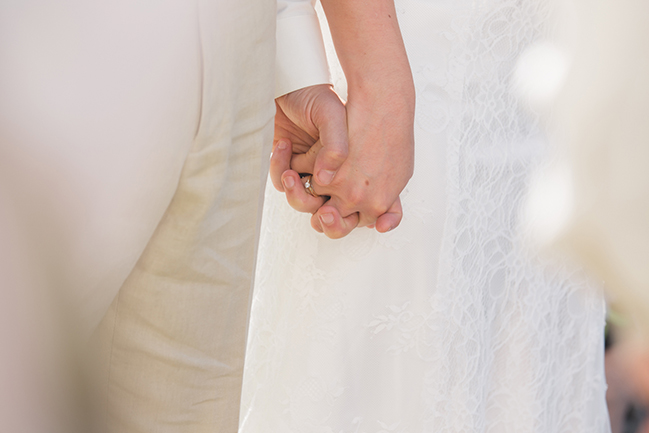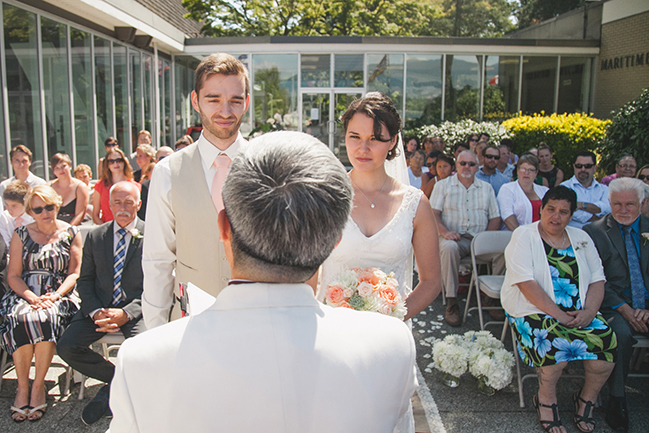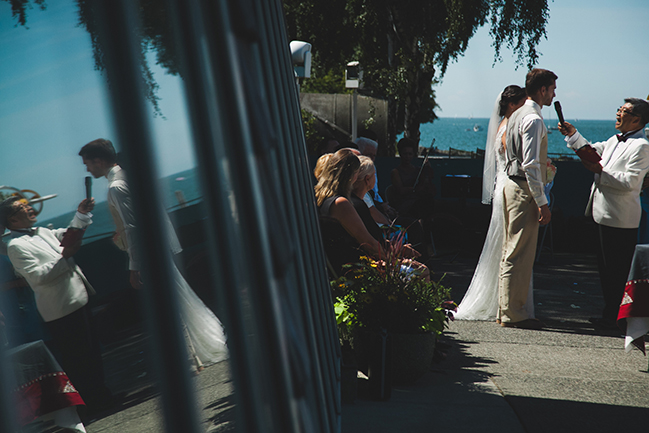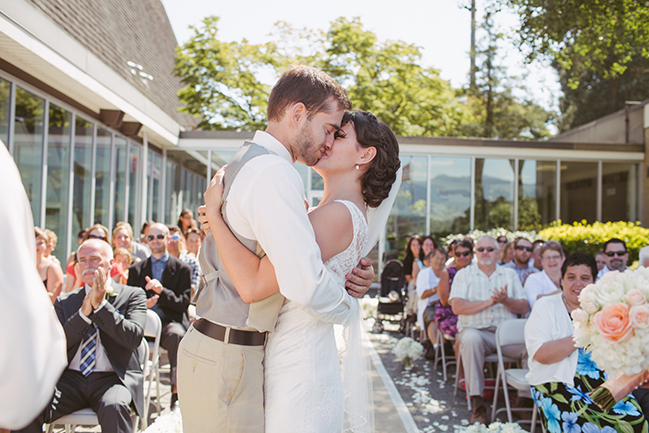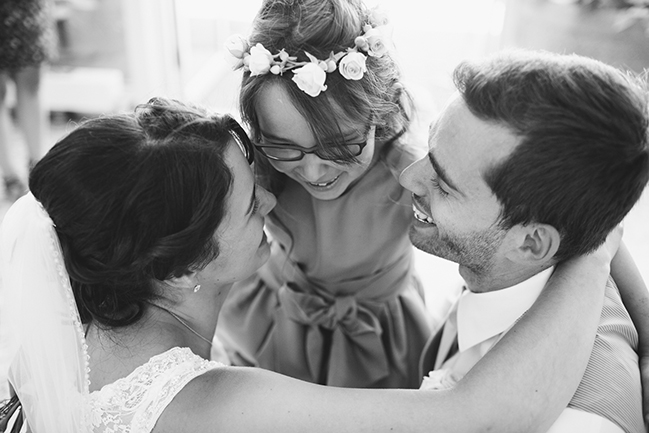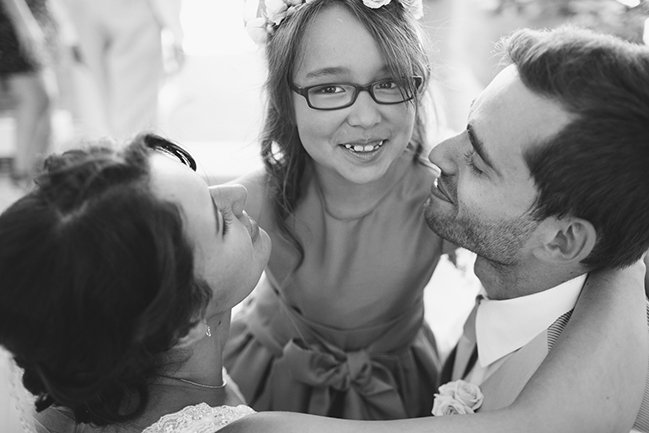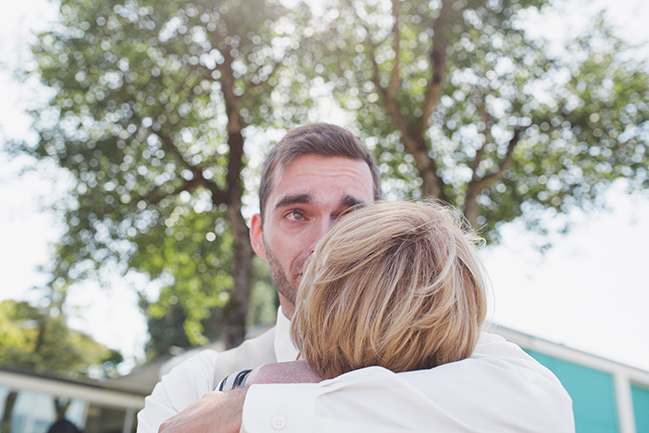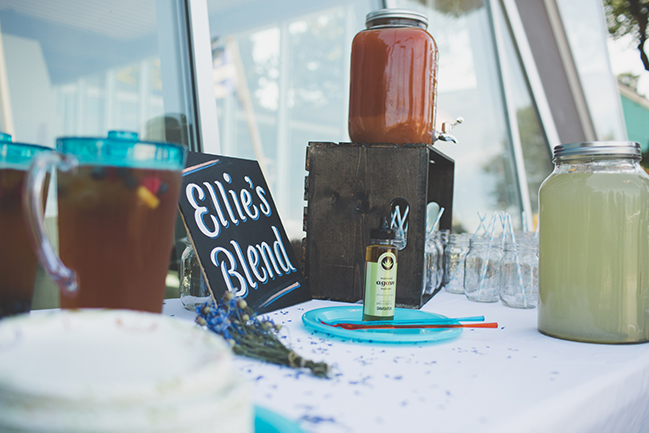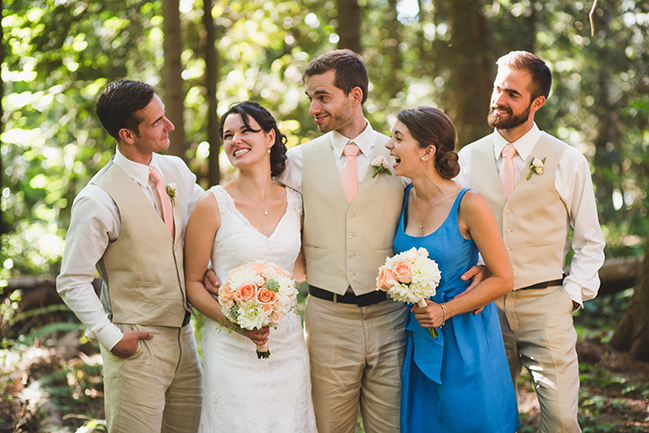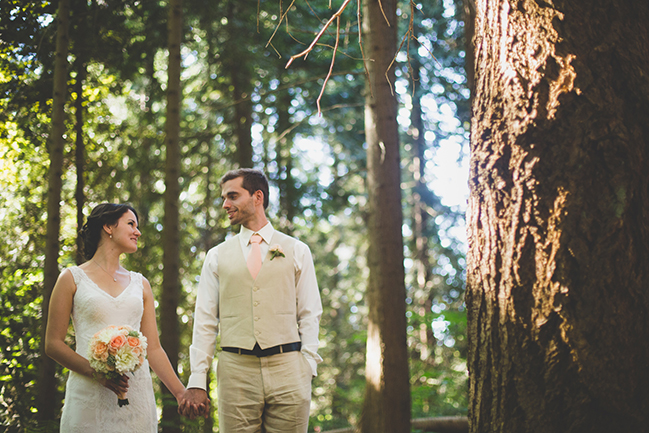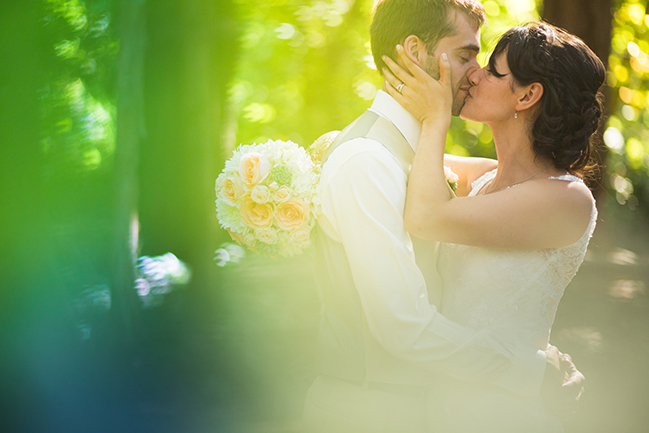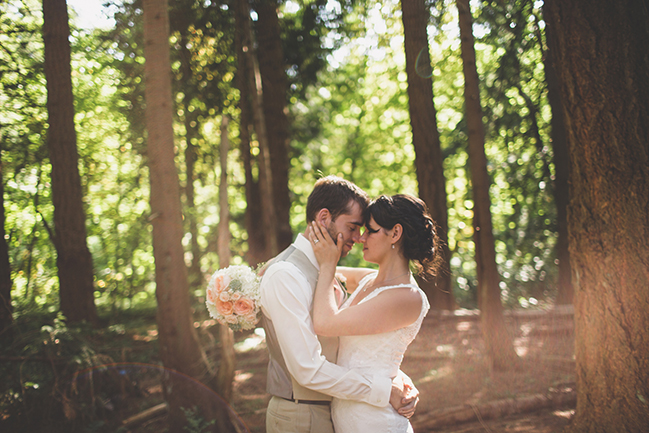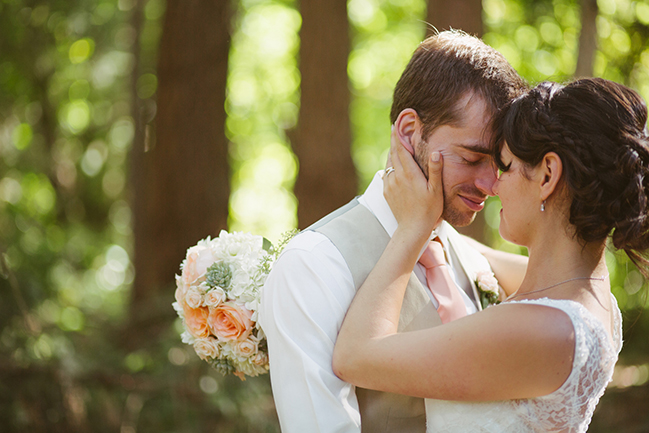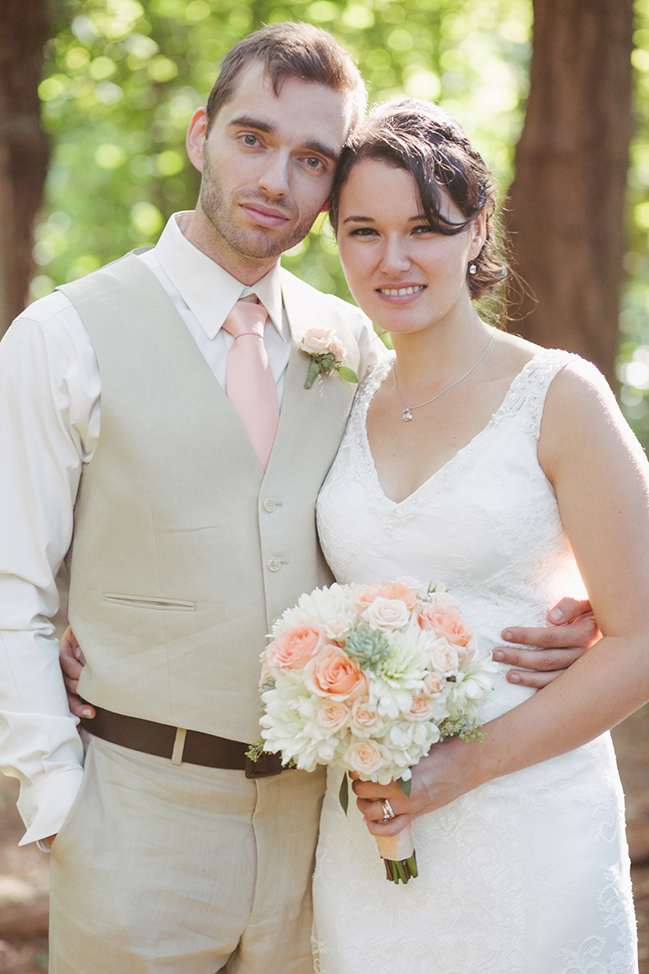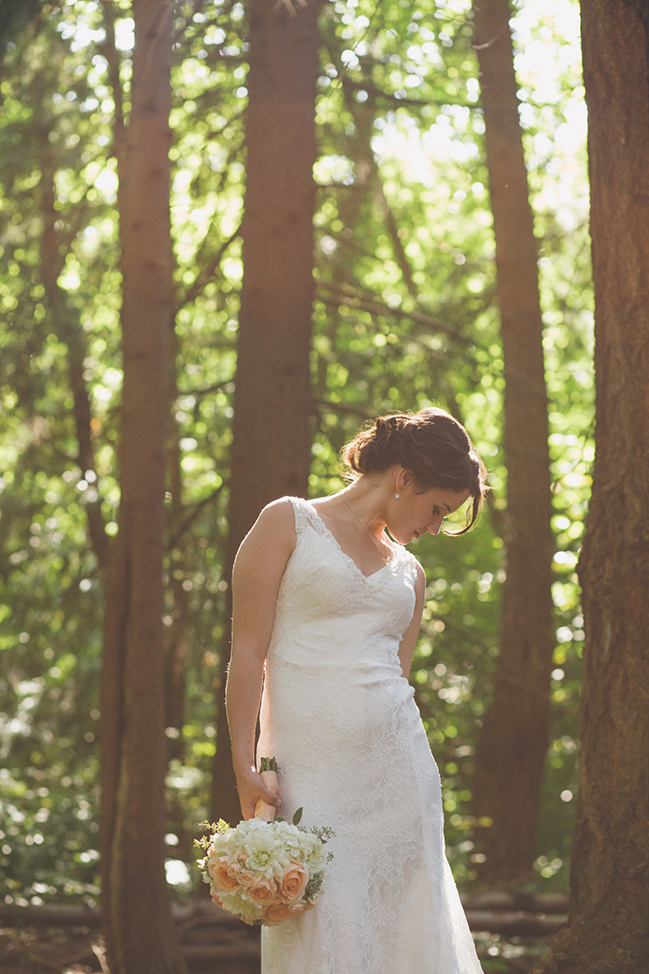 From the couple regarding  how they personalized their wedding:
"We wanted to have a personal wedding which reflected us and our values. We wanted it to be as eco-friendly as possible. We love nature, and wanted the theme to either be around the ocean or forest or something like that. We both know right away that the main colour would be blue, as that is both our favourite colour. When deciding the compliment colour, we basically wanted to pick something that is not often done. Orange seemed like a great fit! We found it hard to work with bright orange though and eventually decided on a peach tone in order to soften the look. We chose rustic because it was easy to find second hand things in that style, and it suited our personalities. We lucked out that good friends of ours were getting married the weekend after ours, and they were also having a "rustic" theme. We ended up sharing many decor items! We wanted the feel to be intimate. We wanted to walk around and know everyone in the room and share our special day with them. We thought having a limited number of people could help us have more time to really interact with all of our guests."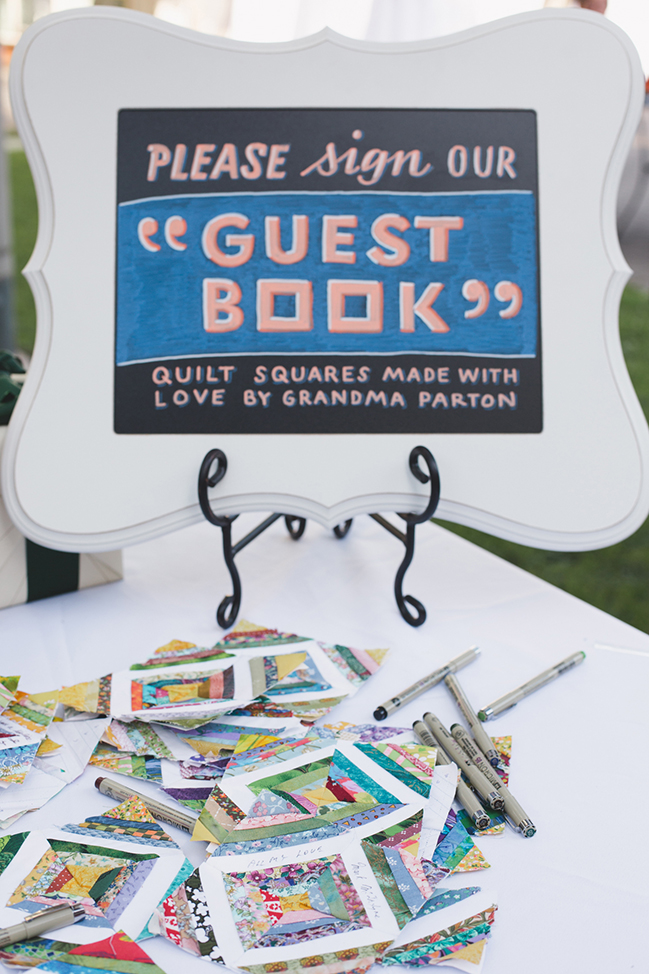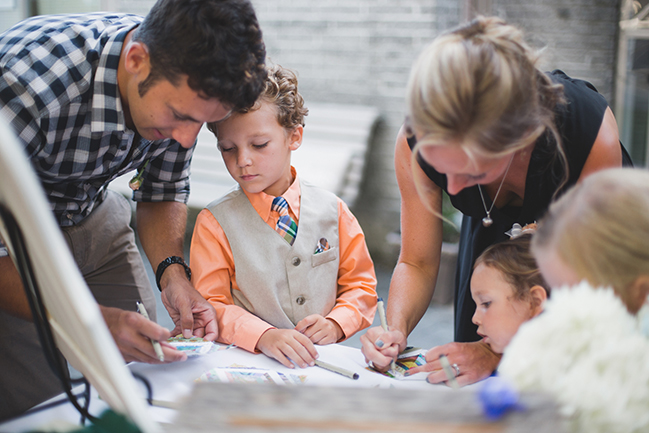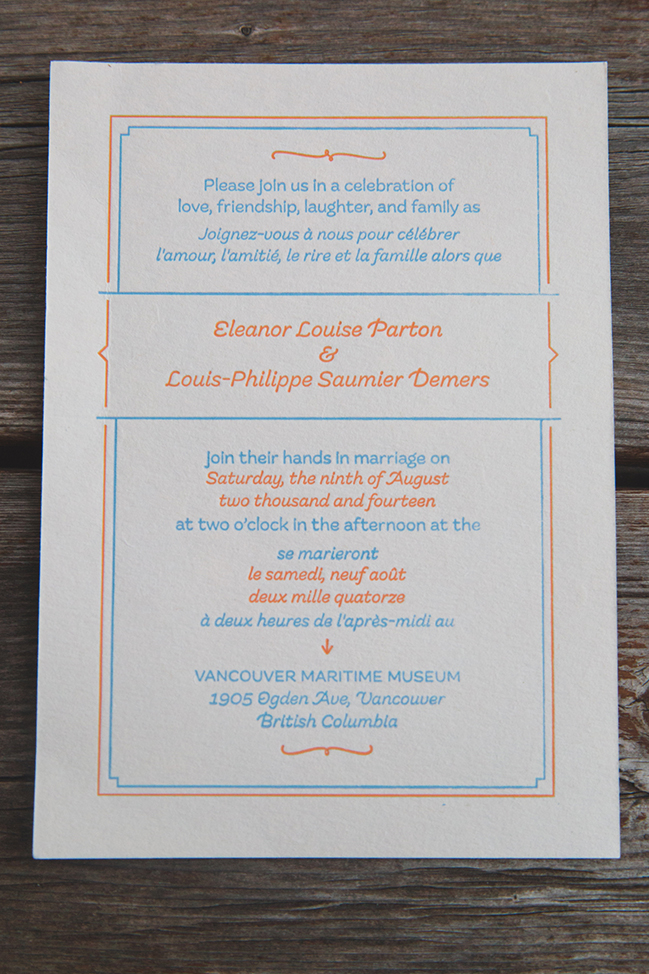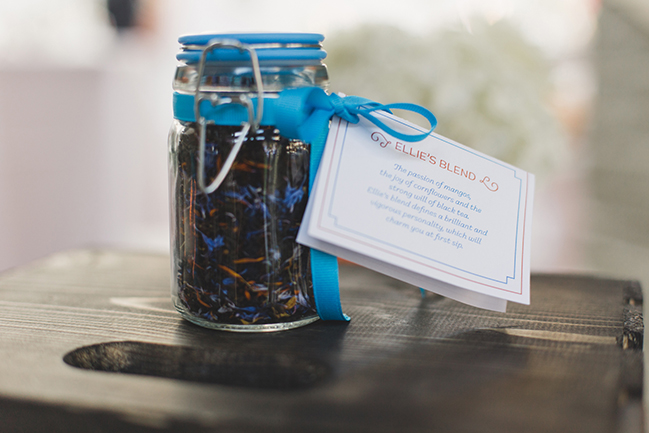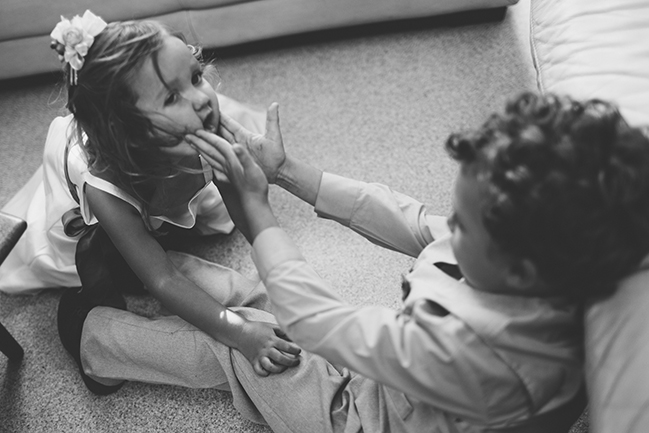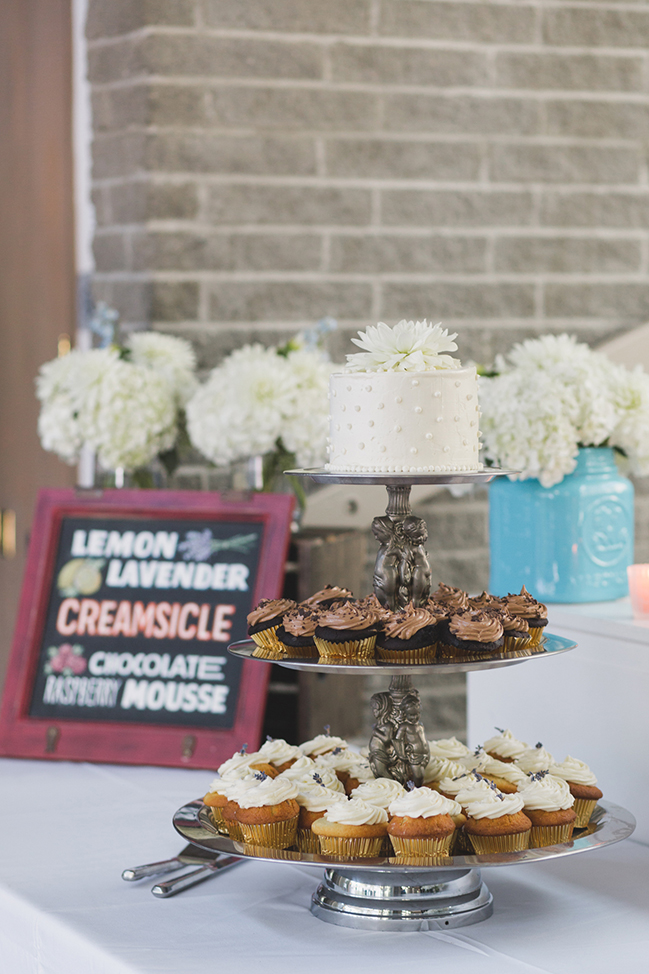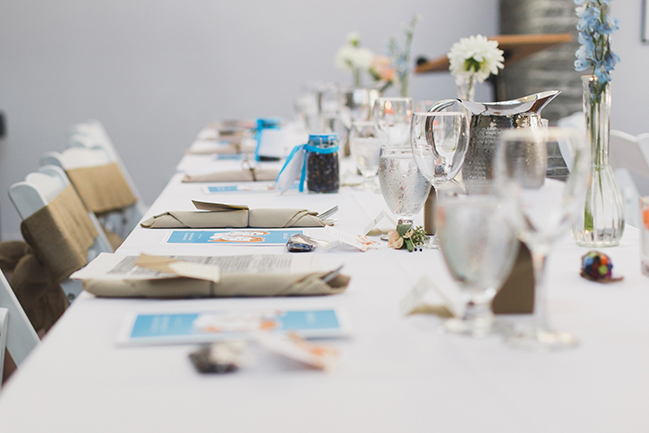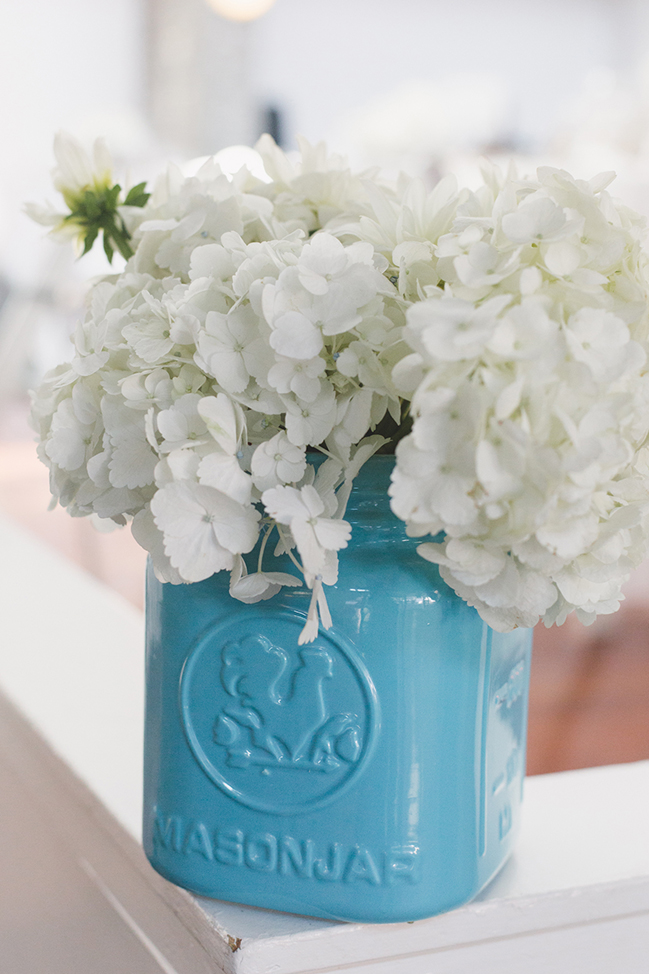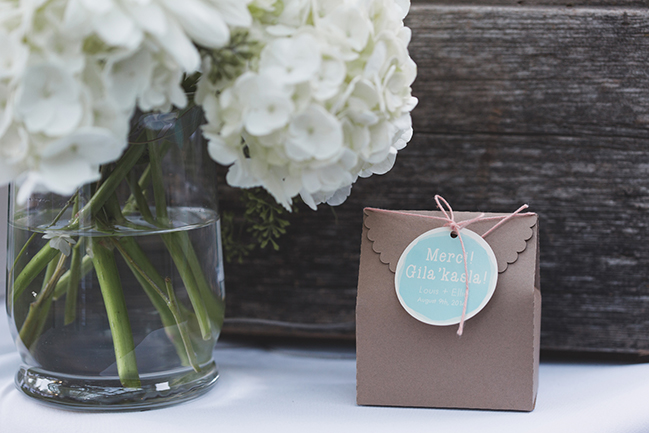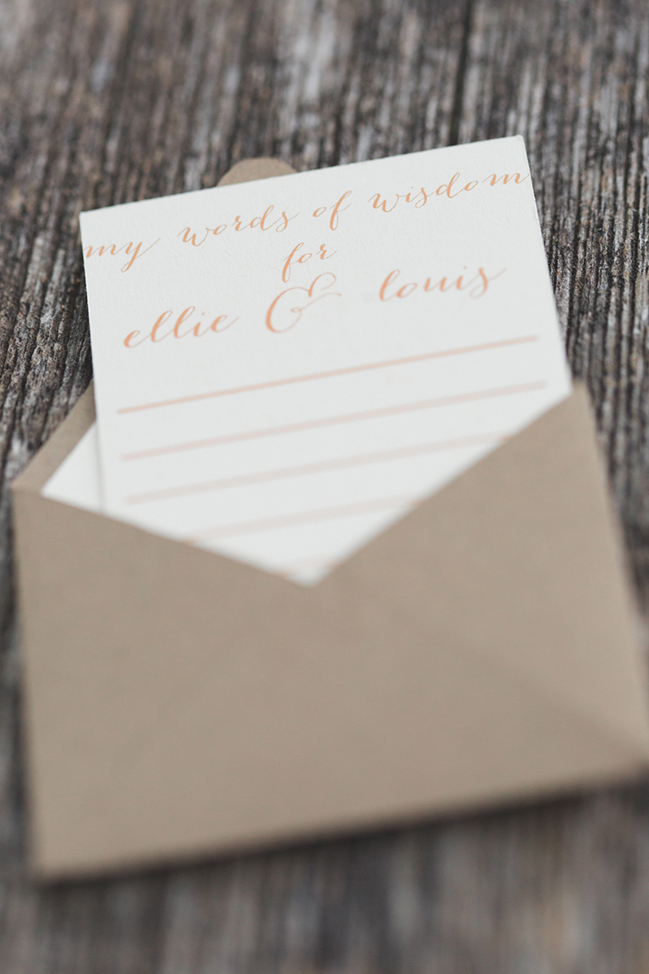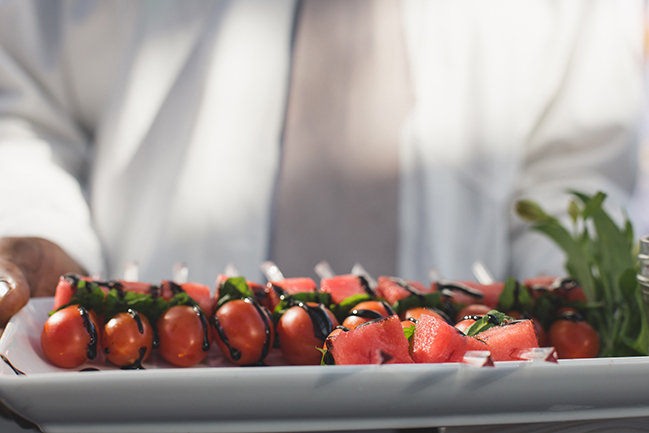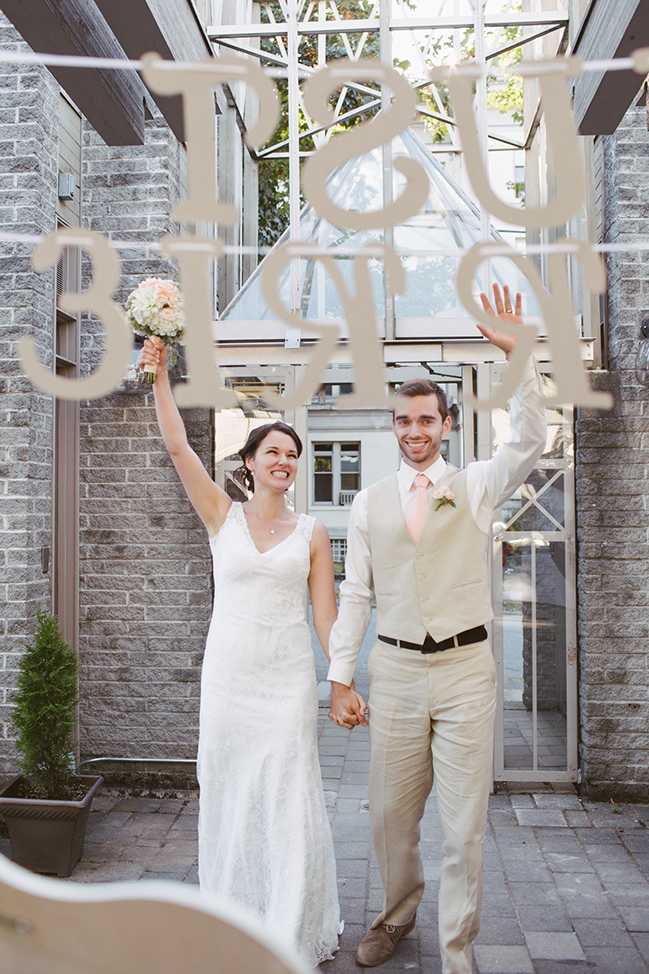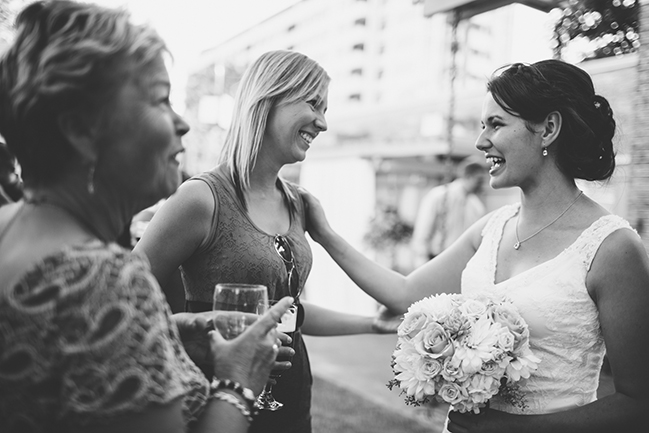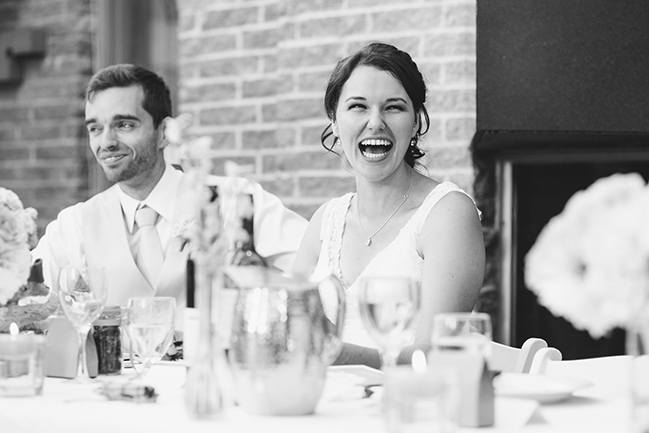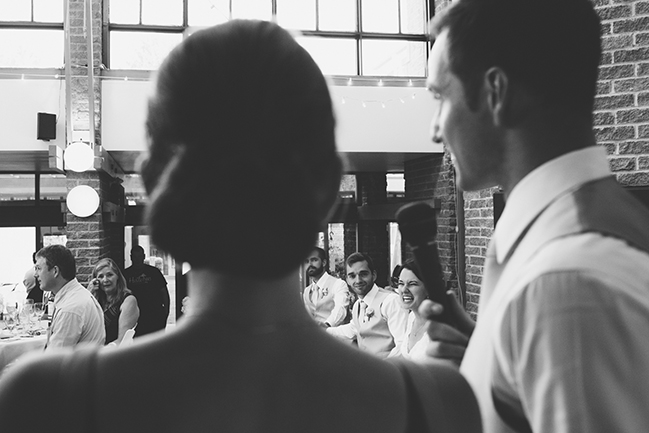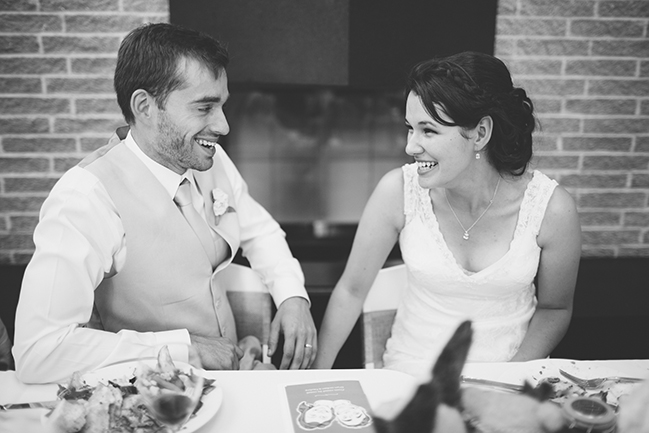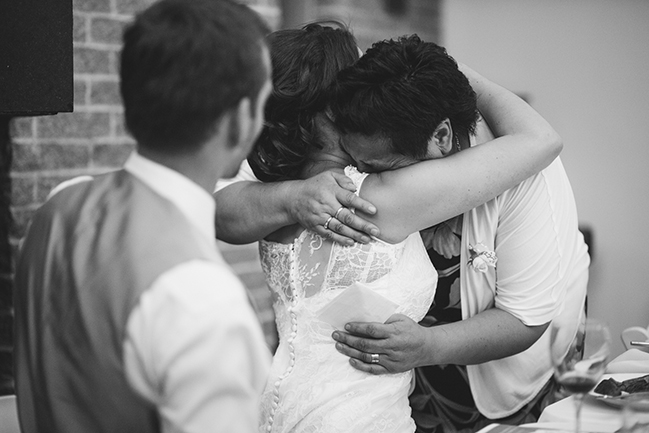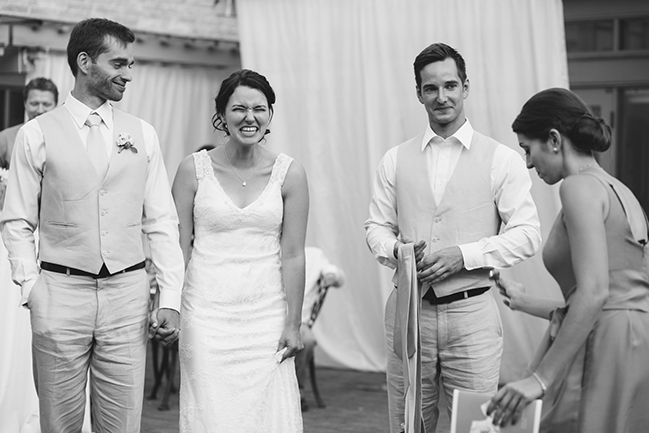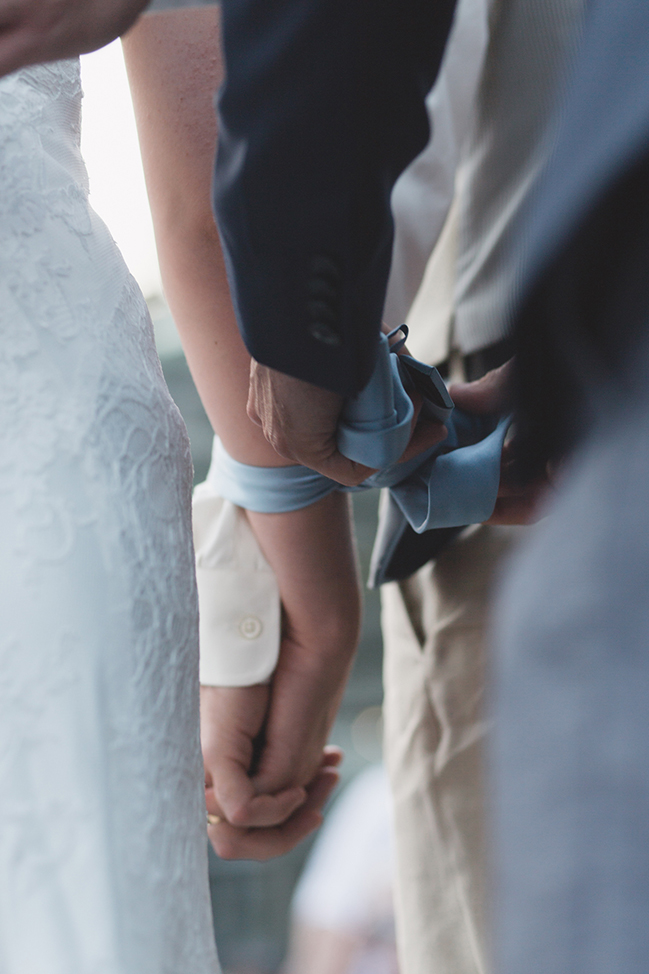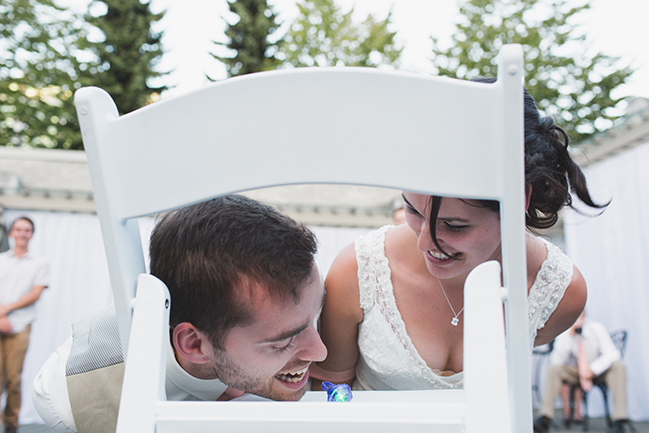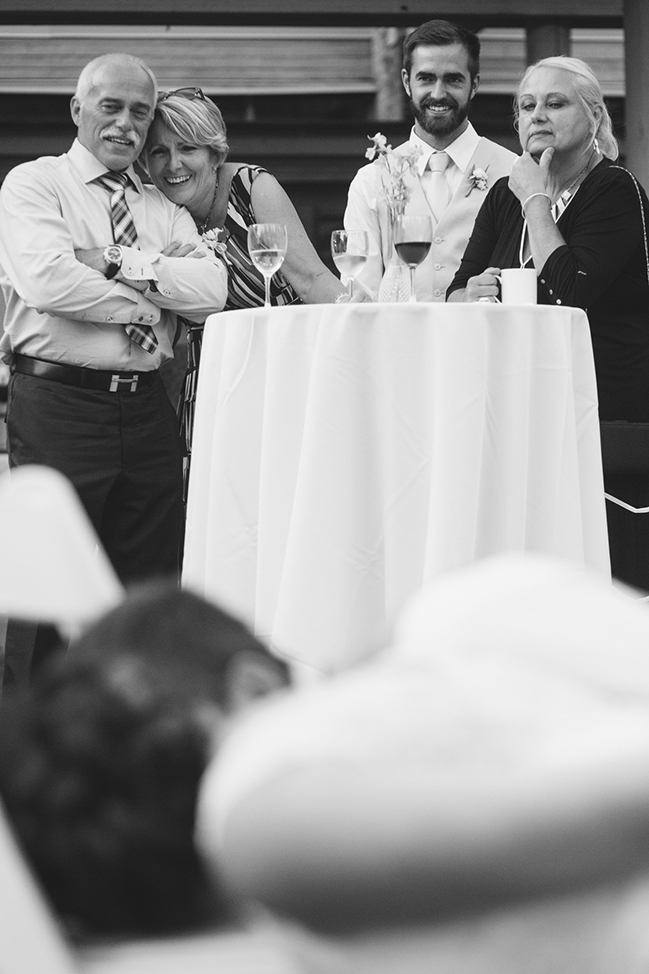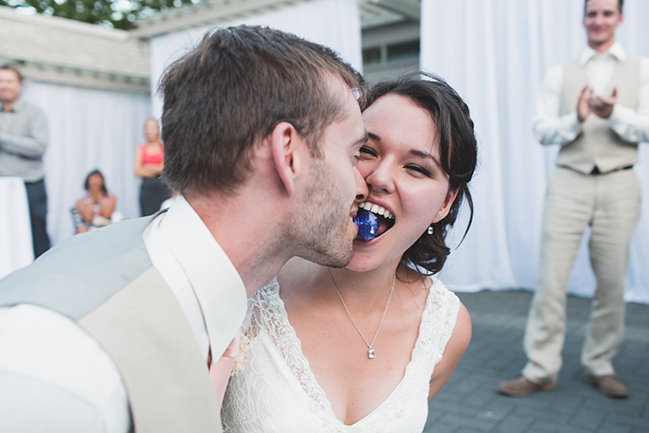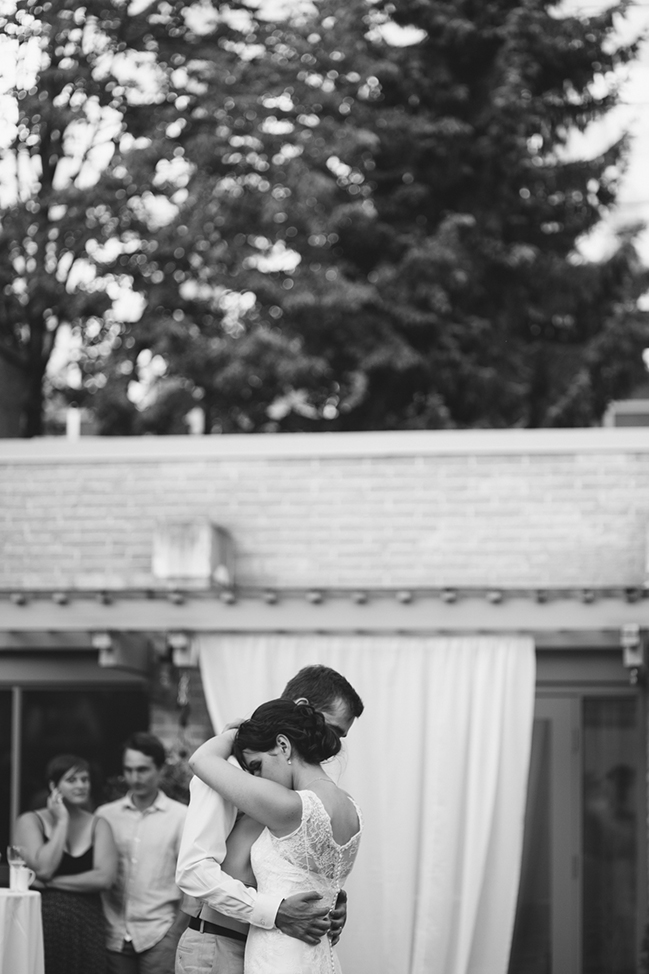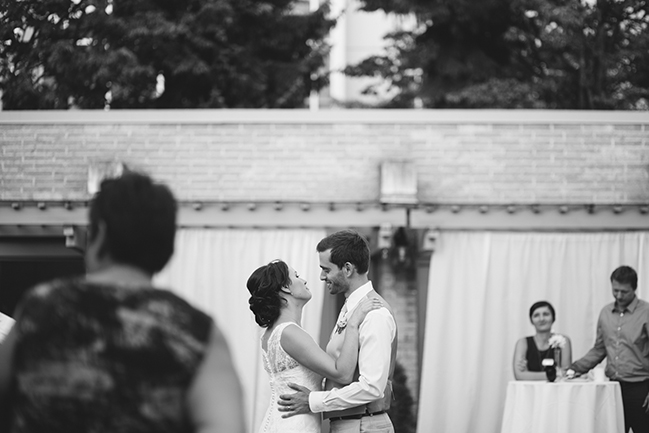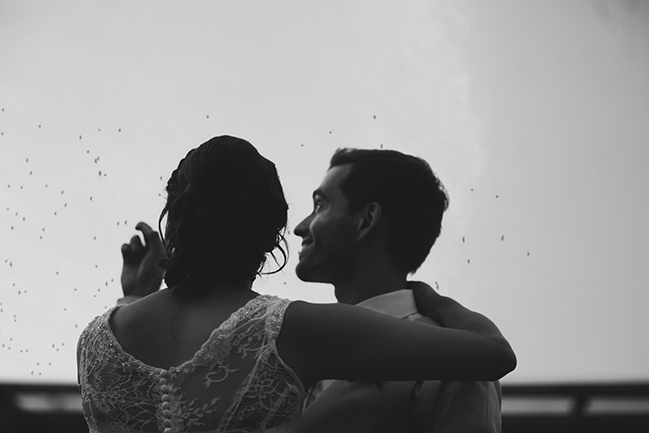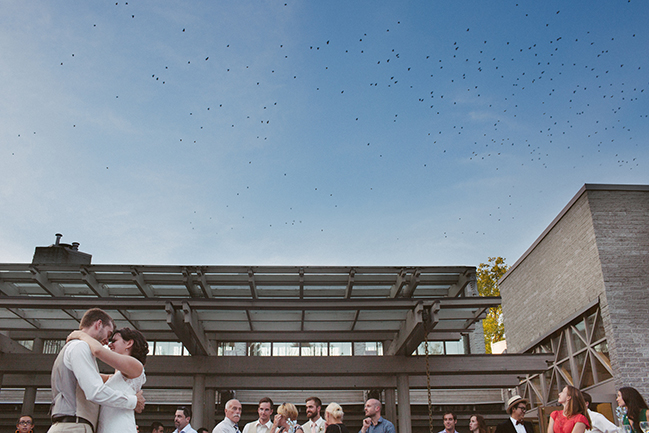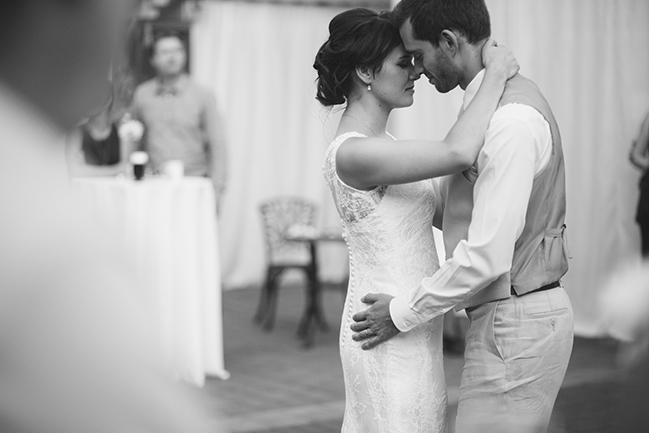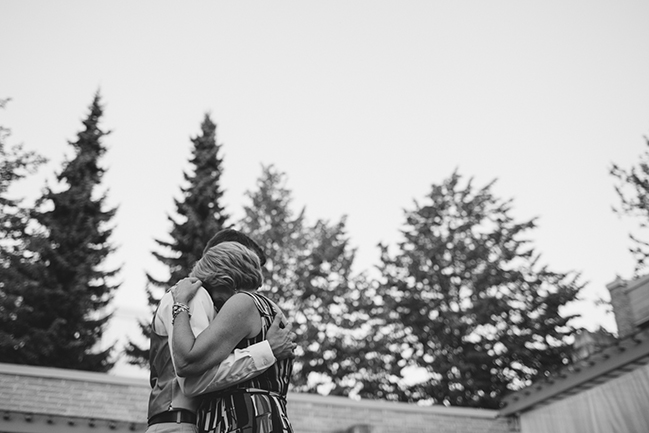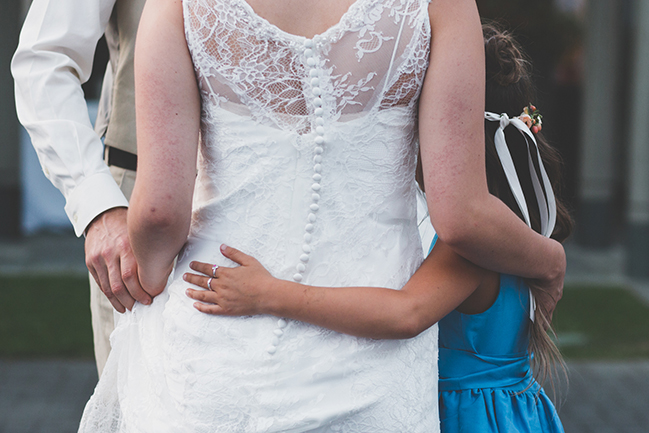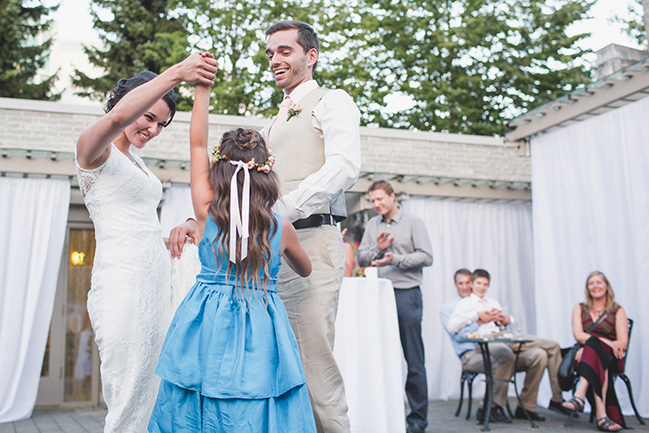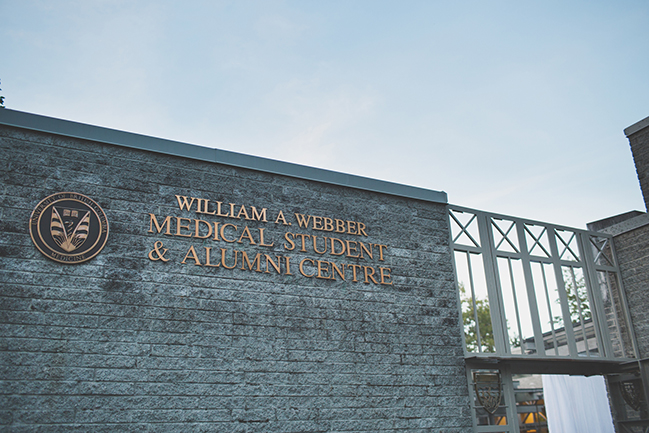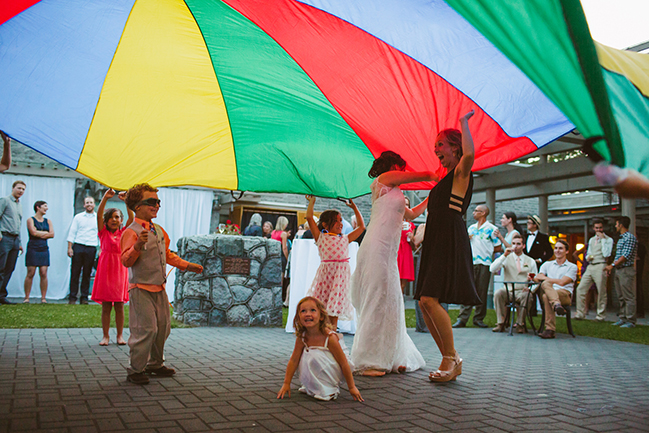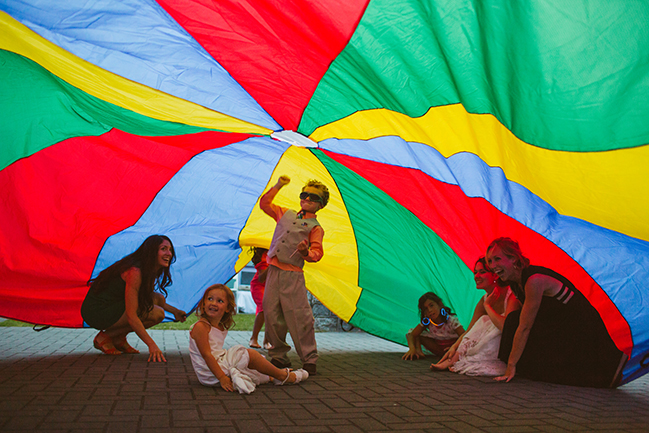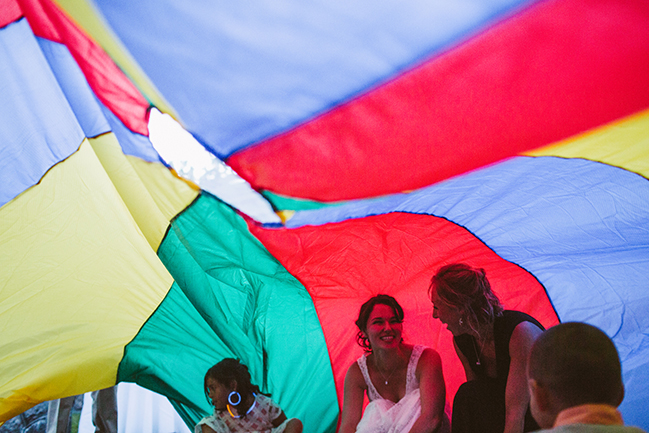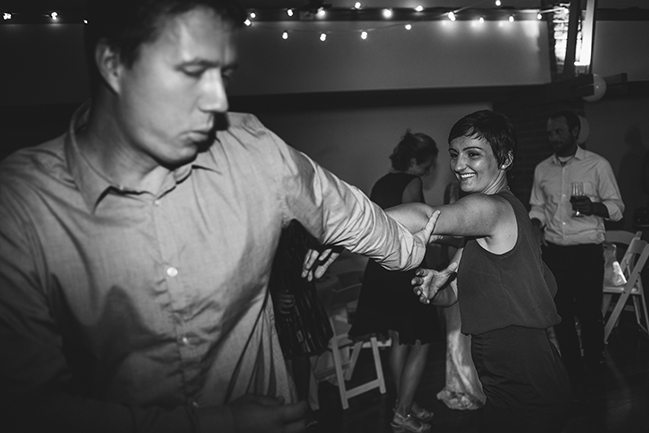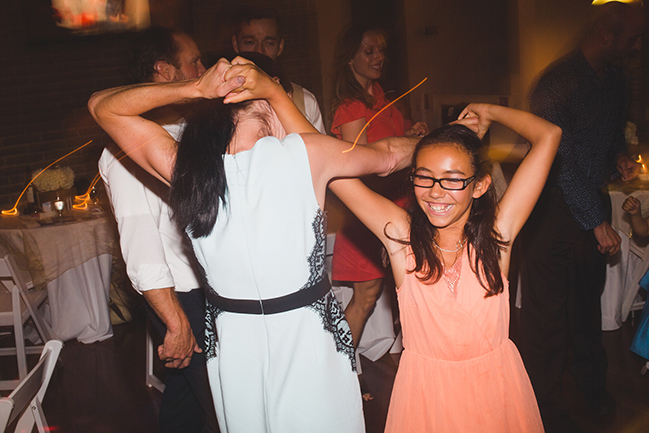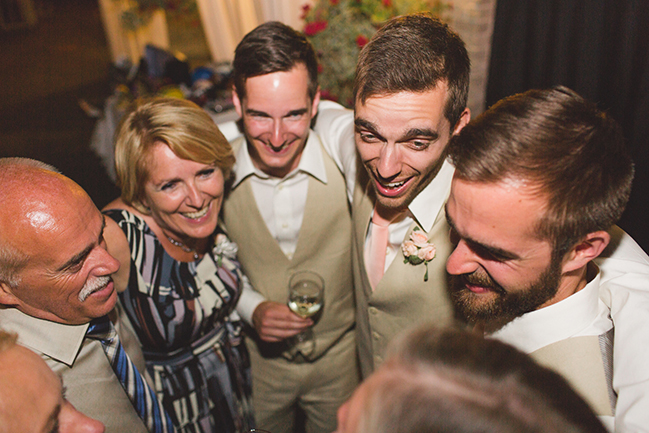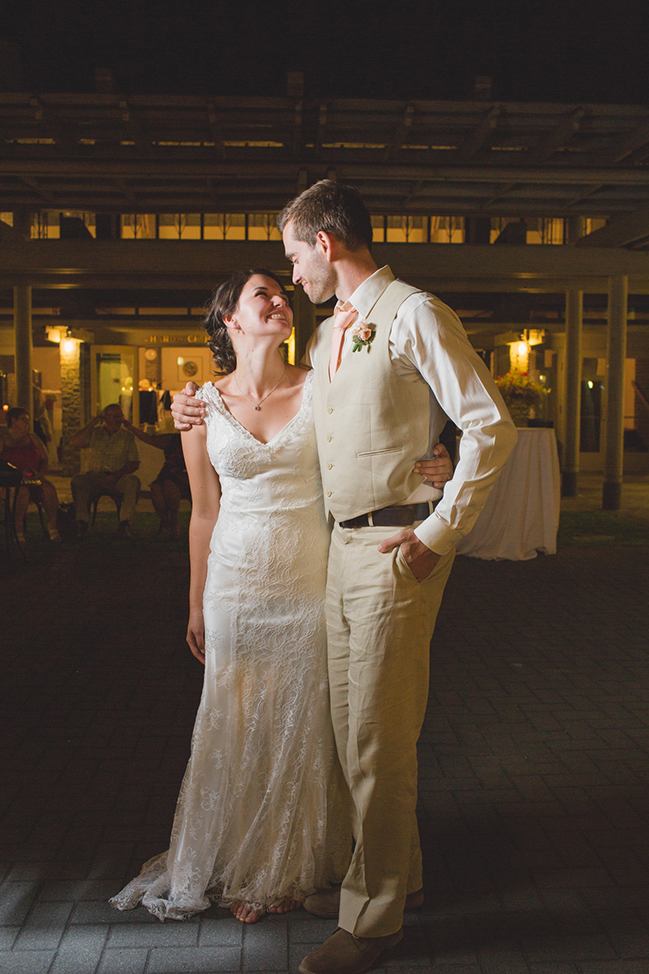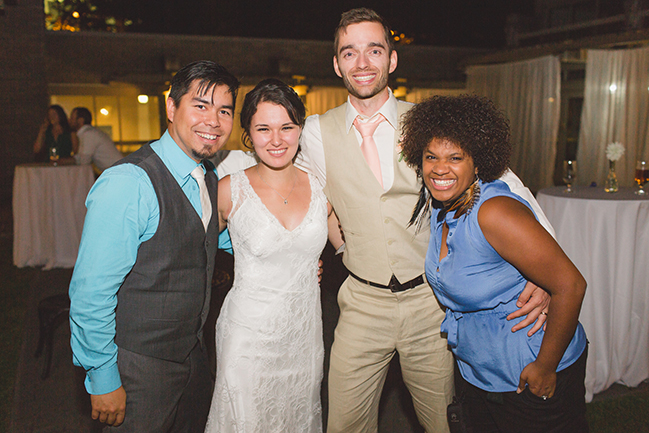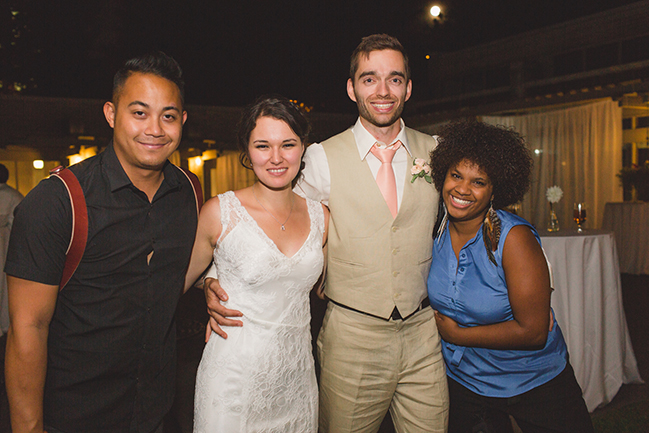 Ceremony Venue: Vancouver Maritime Museum
Reception Venue: MSAC (UBC Medical Students Alumni Centre)
Wedding Planner: Kelsey Knull | Journey Weddings
Bilingual Officiant: Kelly Ip
Limousine Company: Third Wave Bus (School Bus)
Florist: Budget Blooms
Cake Artist: Emelle's Catering
Makeup & Hair Artist: Gem's Hair and Makeup
Wedding Dress: Isabelle's Bridal | Designer: Alfred Angelo
Bridesmaid's Dresses: Frocks
Grooms & Groomsmen's Attire: Moore's Clothing For Men
Rings: Skinner & Nadeau Jewellery
Engagement Ring: Lugaro
DJ: Man About Town
Photography & Photobooth Rental: Love Tree Photography
Vancouver Wedding Photographers: Kendra Coupland (primary) | John Bello (secondary)