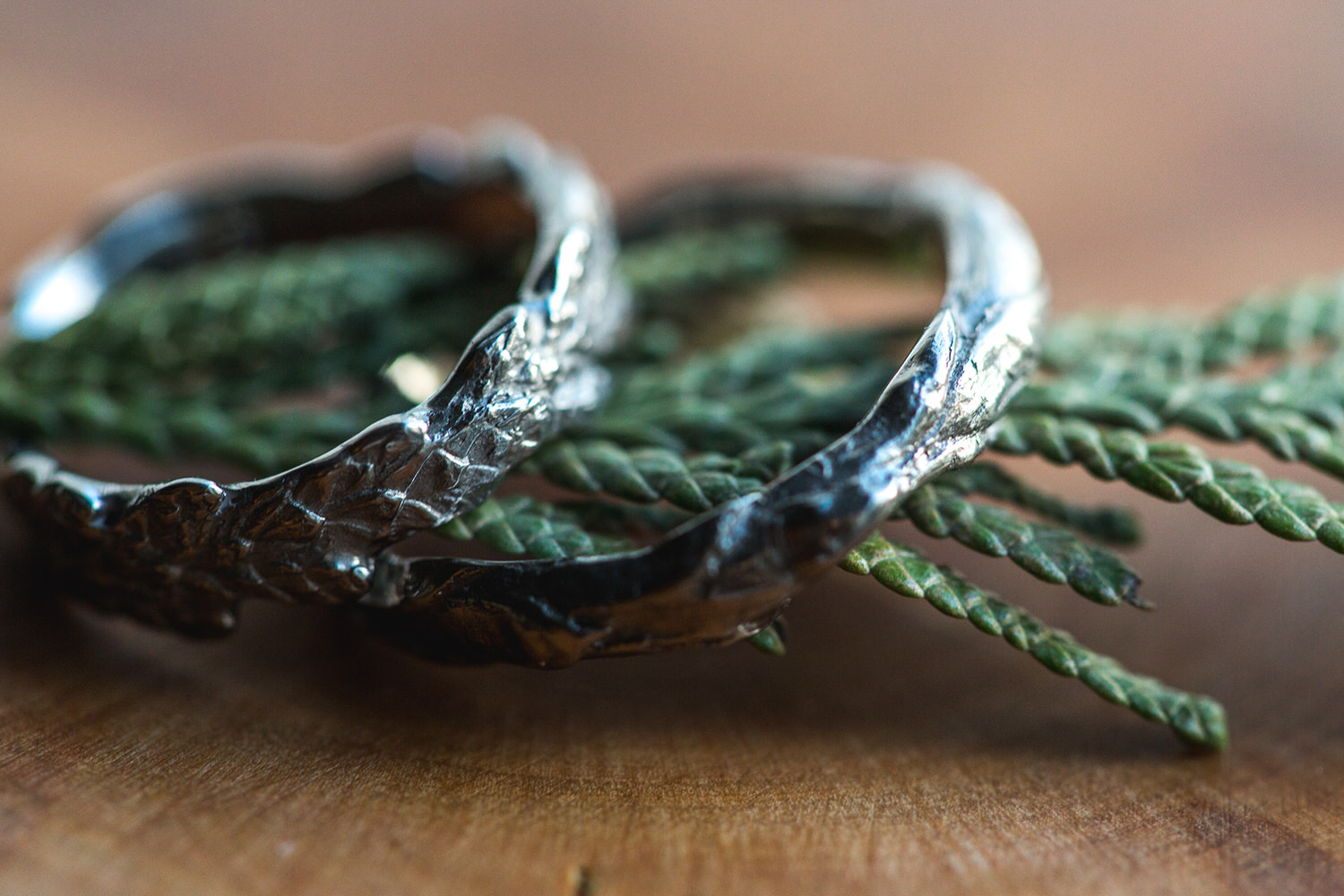 Intimate Musqueam Cultural Centre Wedding Honoring First Nations Elders
I don't photography too many weddings solo these days, however it was my very great honour and privilege to photograph Cecelia & Bernard's intimate wedding at the Musqueam Cultural Centre. Bernard studied with Musqueam Elder Larry Grant, who is the Elder-in-Residence at UBC's First Nations House of Learning, where he learned to speak some hən̓q̓əmin̓əm̓. After being invited to host their wedding ceremony at the Musqueam Cultural Centre these two hosted, what was hands down the most respectful ceremony I've seen in my career as a wedding photographer.
These two beautiful souls honoured and gave gratitude to the people of the Musqueam Nation right from the early stages of planning by beginning their wedding invitations, website and and programs with gratitude and acknowledgement of the territory being unceded.
Here's the wording from their programs:
"In welcoming you to our wedding celebration, we wish to acknowledge our collective presence on the traditional, ancestral, and unceded territory of the henqeminem-speaking Musqueam people. Our celebration today is made possible by their kindness, generosity, and hospitality. We are also indebted to the Musqueam community for the opportunity and privilege to live, to learn, and to nurture our relationships ever since we arrived on this land."
Musqueam Elder Larry Grant opened the ceremony for them and welcomed the guests.
To honour the land on which their ceremony took place they worked Salish Coast inspiration into everything. The floral designs by Kelly Dunbar at Dunbar Florals and cake by The Cake and the Giraffe included springs of evergreen trees in the decor. Laura Takasaki of Imagine That Events, coordinated everything to ensure the day ran smoothly. Salishan Catering created a Salish Coast inspired reception menu included kelp-glazed bannock, corn chowder with fried sage (which was to die for) wild rice pilaff with fresh herbs and seaweed butter, heirloom tomato salad with rocket sprigs, marinated fennel and fiddleheads, and alder smoked grilled salmon with roasted corn and tomato relish. Their wedding rings were made by local designer Urszula at Zula Jewelry. The rings were cast from two trees that grow entwined on Jericho Beach. Here's what the bride and groom and ring designer had to say about it:
"Our wedding rings reflect our relationship and commitment to each other, and also remind us to be mindful and respectful of our connection to the land on which our commitment is made. Having listened to our story, our ringmaker Urszula proposed a design based on the leaves and branches of the cedar tree. Cedar trees are found throughout Canada's west coast, and we learnt that every part of the tree —from leaves, branches, bark, trunk, roots etc. —is of significance to the people of this land, including the Musqueam. The inspiration for Urszula's design came during one of her recent explorations around Vancouver. She describes her encounter: "When I met with Cecilia and Bernard to create a pair of wedding rings, I learnt about their story and the things that inspire them. Their love of nature and consciousness of place led me to a ring design based on the branches of a Western Red Cedar entwined with a Douglas Fir that I encountered near Spanish Banks. For me, the joining of the two trees symbolises the love and sweetness of Cecilia and Bernard's union in marriage." "
Every once in awhile when I'm at a wedding my faith in humanity becomes totally restored. This was one of those weddings. The day was full of laughter, tears, hugs, gratitude for this Earth and just pure joy of being together with our communities, connected and present. I am so grateful to have had the opportunity to have been present here, witnessing this kind of love.
Check out this short slideshow from their wedding day above, and some of my favourite details from this intimate Musqueam Cultural Centre wedding below.