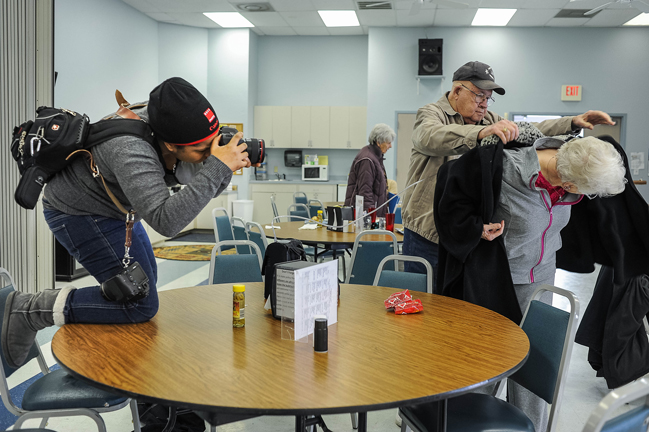 Foundation Workshop | Learning To Love Again
As some of you know I attended Foundation Workshop last week in Glen Rose, Texas. It's taken me a few days to really sort my head out about what I want to say about it. My feelings are still very mixed up. When I signed up I didn't really know what I had gotten myself into. I mean, I had hopes for what I thought it might be, but from the outside it seemed almost cult-ish. A lot of the best wedding photographers I know had attended it as students at some point in their career. No one seemed to really be able to say clearly what it was about – everyone just said that it was life changing and a pivotal point in their career.
On the most basic of levels Foundation Workshop is a photojournalism workshop (nay, bootcamp) for wedding photographers. Essentially you are placed on a team, each given an assignment, you document it, for around 8-9 hours a day. At the end of the day you attend a group critique that goes from about 7:30PM until 2:00AM. You hear about all the things you should have done, and then you attempt it again on day two. At the end of day two you go back into critique and figure out where else you can improve. On a very technical level I learned a couple of new things I didn't know about lighting and composition. Had this been a technical workshop, I would have been okay with that. What I took away from the workshop, however, was so much more.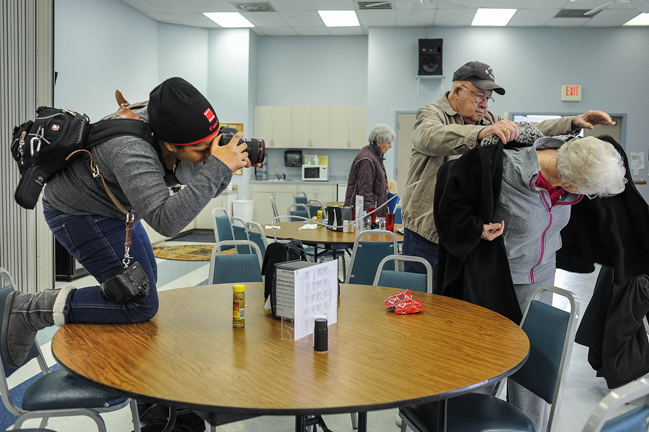 Foundation Workshop should really be billed a mental health retreat for photographers. It is a safe place to come and grow. A place without ulterior motives, a place of support and of acceptance. Of course with growth there are growing pains.
Going into Foundation there were undeniable truths I knew about myself.
Truths like:
I don't trust people as much as I'd like to think I do
Sometimes I have a hard time slowing down enough to really see what is in front of me
I don't trust myself that much and I haven't been very good to, or easy on,  myself
The thing about truth and ego is that it is very easy to cover up your own truths with your ego. You can tell yourself all sorts of things. The bottom line is when you remove ego from the equation all you are left is with your truth, and when you are forced to face your truths head on, there is nothing to do but grow in the direction in which they point. Foundation definitely forced me to face my truths.
I was very nervous about what my assignment would be at Foundation. Looking back, while it was the perfect assignment for me, I see that any assignment would have done the same, because without my ego, my truths remained. Going through my critique the first night I realized that I had been looking through my camera for years but not really seeing what was right in front of me. Not noticing how the light was falling. Not seeing how things reflected each other. Not seeing lines, or geometric shapes, or repetition. Not really even seeing the people in front of me, in all their perfections, imperfections and glory. It was like I was like I was walking around, trying to imagine how the world should look, instead of really just seeing it. Certainly without feeling it's pulse.
And yet, on some level, I was seeing it. Some part of me was – or else I certainly wouldn't have chosen photography as a career, and yet on that level I really second guessed myself. I was worried about being told what I was doing was wrong – so much so that I let it paralyze me.  I had a hard time accepting that no one was judging me or questioning me, except for me.
I was actually afraid of my own mentors, completely intimated by them and I really had to force myself to even talk to them. Looking back, I could not have asked for a more open and kind hearted group of mentors and peers, but my own fear really kept me from absorbing all I could from them.  At one point I even second guessed their critiques, because I was afraid they were being too nice to me. I was afraid that they weren't being genuine, and I believed that I deserved to be treated harshly – as harshly as I treated myself. It had never occurred to me to treat myself with that same type of genuine kindness that I enjoy giving to and receiving from others.
Let me tell you, after years of my ego clouding my sight, it is incredibly clear how much it has been only me standing in my own way. It's a hard pill to swallow.  It's unnerving knowing how much I have missed by just being frantic and unaware. I have lived the last 29 years like this. It is all I have known.
In some ways I think it's even harder knowing what I need to do to make the changes, not only in my photography, but in my life. It's harder because it's going to be a lot of work. It's going to be repetitive, incremental, sometime insignificant-feeling work that will require a lifelong commitment on my part. I'm used to rushing. This will be a hard change of mindset for me.
As I mentioned at the start my feelings are mixed. The best (cheesy) analogy I can give is that before Foundation I felt like I was walking around in a blizzard, a complete white out, and I couldn't tell if I was going left or right. Foundation was like stumbling into a tiny base camp. I was able to stay there long enough to warm up and get some food in my belly. They gave me a warm coat, some tools, and a compass. At the end of the day I have to go back into the storm and find my way through the snow on my own.
But I guess we all do.
So now what?
Now that I have learned that rushing around in the blizzard won't get me home any faster.  I will take the time to enjoy it. The world is cold and harsh. But each snowflake is completely unique, and that is something quite thrilling. Something maybe I hadn't noticed before when I was walking around blinded by my own illusions. When I really focus my eyes, I see that there are a lot of other people in the storm with me too. I have to squint and really focus, but if I am patient I begin to see the faint glow of their lanterns. We are all in the storm together.
I will apply this to my own life. I will stop rushing myself to that end place that only exists in my mind. I will enjoy my journey. I will take the time to really hear, to really see, to really feel. I will spend time with my little girl, and love her the best that I can. I will love all of the people around me, and I will take the time to really see them. I will take the time to learn to love myself again to. I will learn to trust myself again. To see and hear myself. I will take better care of me.
I don't know if that will win me any awards. I don't know if I will ever be anything special or significant. I don't know if that will bring me validation from others, but for the first time ever, I just don't really give a fuck.
So this is my new mantra:
I'm ready to be open.
I'm ready to connect.
I'm ready to be positive.
I'm ready to accept.
I'm ready to grow with the rest of you.
I'm ready to slow down and see.
I'm excited for what my future holds.
I'm ready to just be.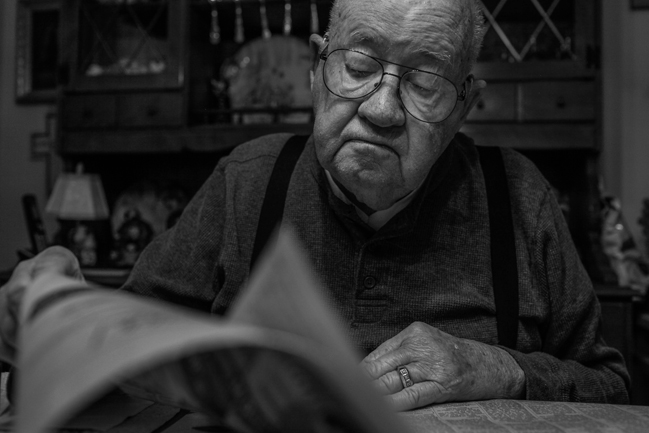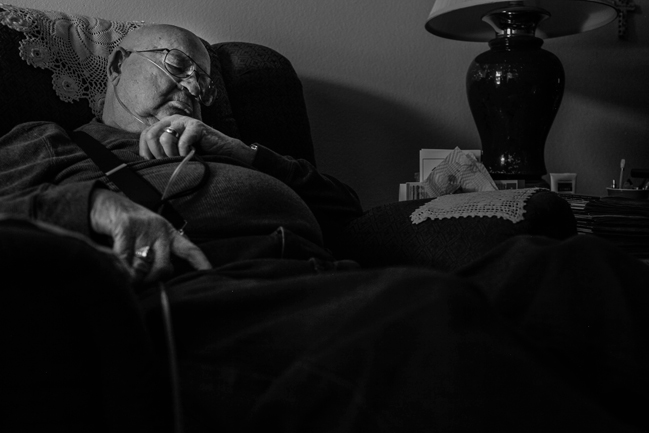 Thank you to Daniel Aguilar for your courage, kind words, trust, and your acute eyesight, which allowed me to open my own.
Thank you Huy Nguyen for your wisdom, encouragement, laughter and hugs, thank you for late night conversations, and for being an ear for what I needed to say the most.
Thank you Citlalli Rico for your friendship, for your sweet heart, for your artistry and for being a ray of sunshine when I felt dark and low. (and for that awesome picture of me busting my butt!)
Thank you to my incredibly supportive team, Paul, Randy, Maggie and Lionel, for encouraging me and giving me the thumbs up on even my tiniest successes, and helping me to understand that they are equally as important, if not more than my big ones. Thank you for sharing yourselves with me, through your work, and for being so open and willing to learn together.
Thank you to all of the support staff who ran this incredible workshop. I can't say it enough. Thank you. Thank you.