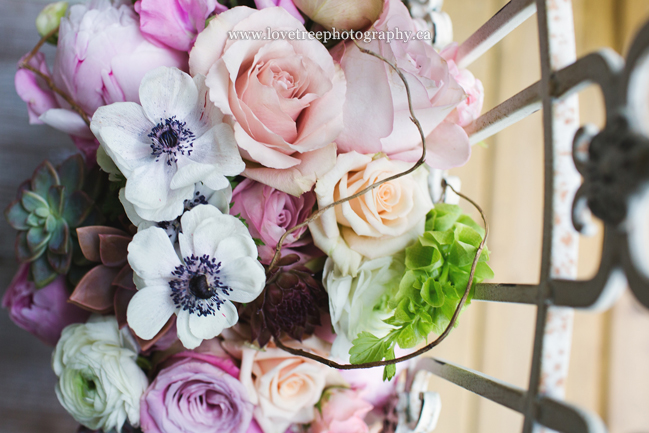 Elegant Rustic Vintage Wedding in Maple Ridge
We shared many moments full of laughter and tears with Brittany & Gordie as they celebrated their union at the Maple Ridge Eagle's Club this summer. This rustic and vintage wedding was one for the books as our incredible bride Brittany used family traditions and heirlooms to honor and remember family members passed. Not only that but this power couple used meaningful elements from their family's beach home on Galiano island to create an ambiance that not only was visually spectacular to marvel at but carried deep meaning for the both of them.
From the bride Brittany:
"I've always loved the rustic, vintage, shabby chic and antique but i've also always loved glam and sparkle.  For our wedding, I wanted to find the perfect balance of both those aspects and work it into our flowers and decor.
My parents have a cabin on Galiano Island in BC and also wanted to work our love for the rustic cabin and beach feel into our wedding without making it a beach themed wedding.  One of my favorite decor items in our wedding was our arbor that my dad hand made out of driftwood from the shores of Galiano.  My mom also gathered wild blackberries from Galiano which she used to make our Blackberry jam wedding favors.  She was also a big inspiration for the succulents we used in our floral arrangements.  She has a green roof on the shed over on Galiano that is covered in them and they are planted all over her garden. i thought they would add a really unique aspect to add to the flowers we used.
With the arbor as a big focal point, Justyna of Justyna Events, helped us come up with practially ALL our decor and flowers .She could definitely tell that I was a flower person – so we used a lot of flowers to decorate the space instead of other decor. We worked in a lot of driftwood accents and of course some Bells of Ireland flowers since Gord and I are both part Irish. My bouquet also had some sweet peas – a favorite of my grandmother's who has passed.
As my "something borrowed" I used a white antique pedestal cake stand of my grandmothers (my dad's mom), and for my "something old" I placed a hummingbird brooch of my other grandmother (my mom's mom)."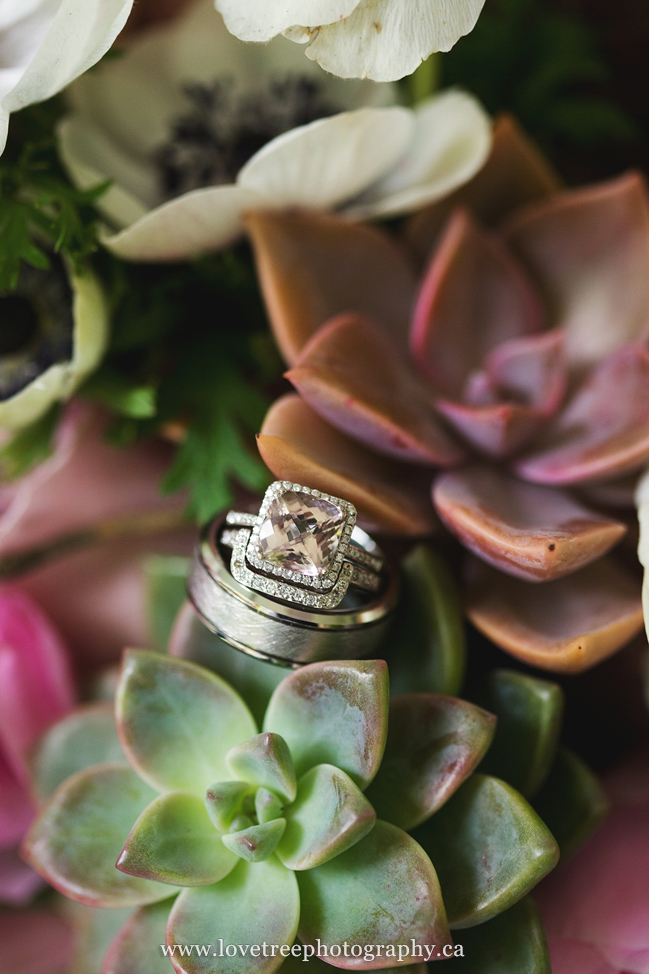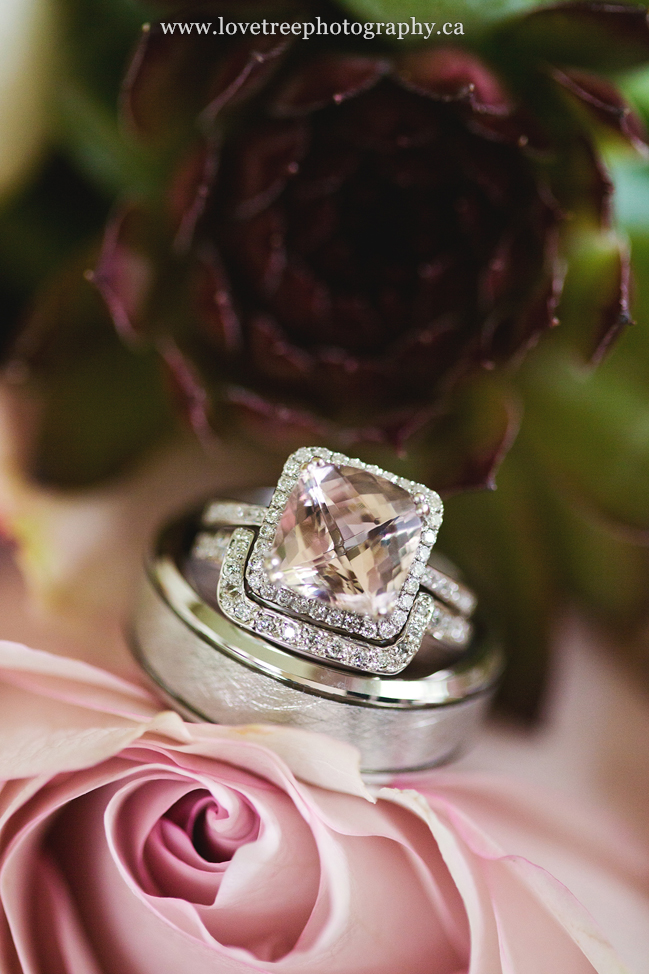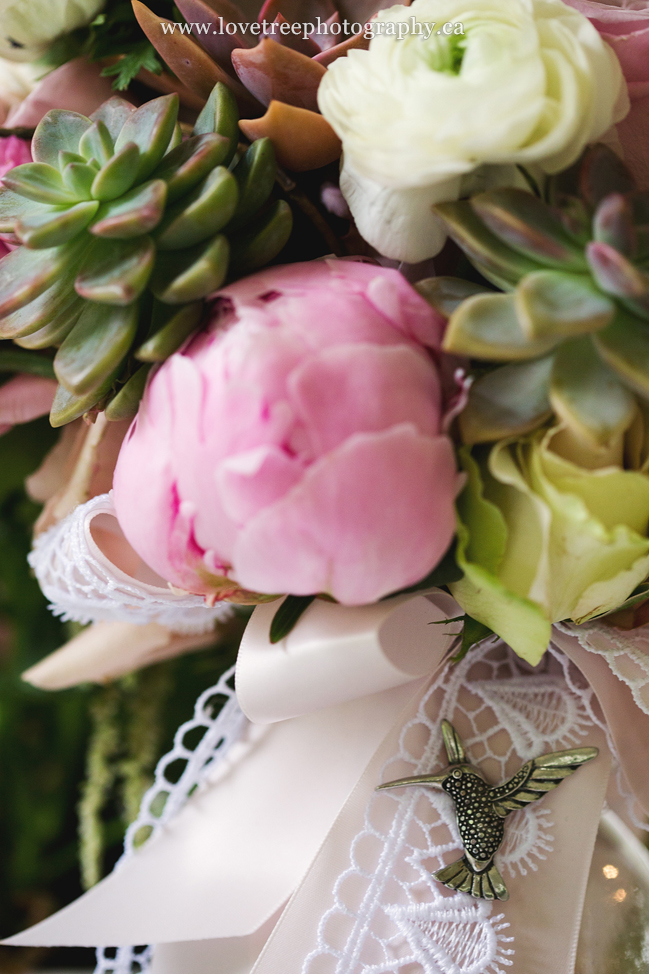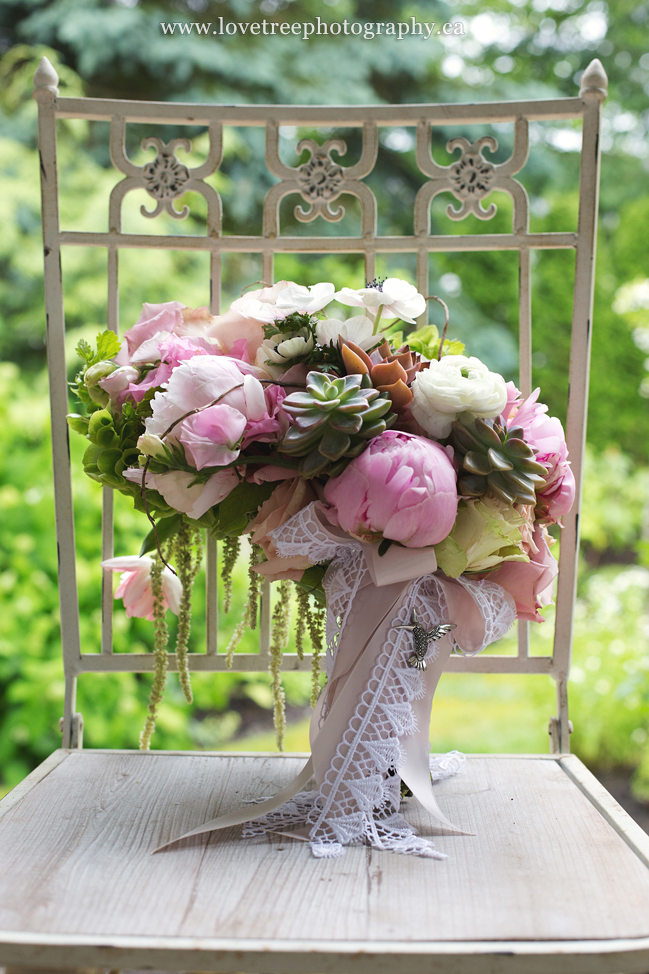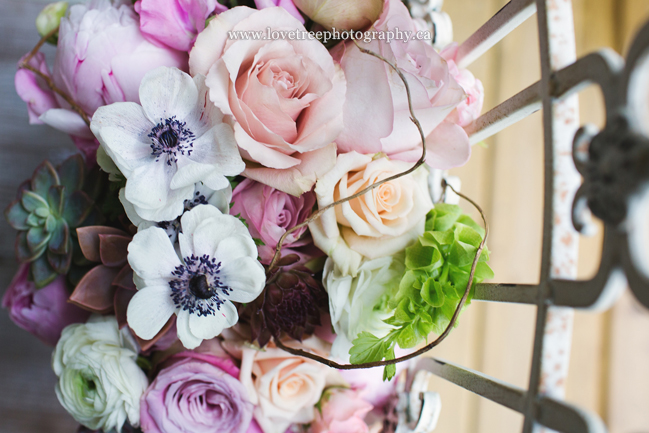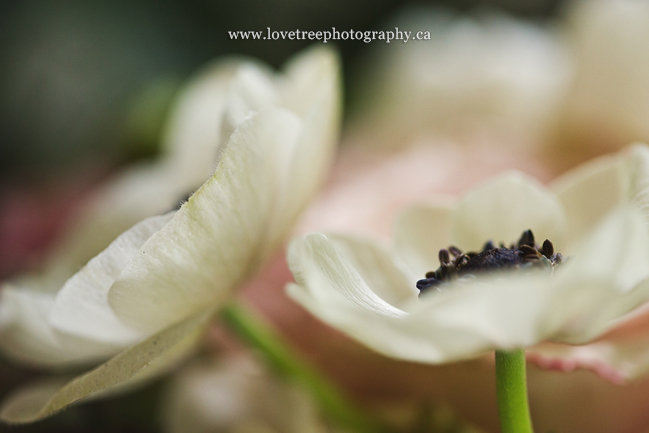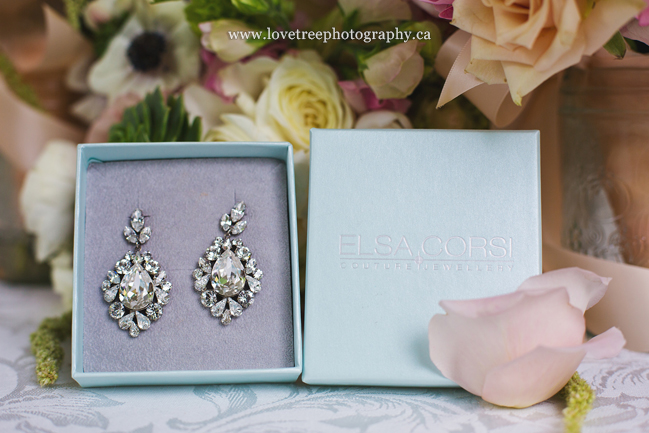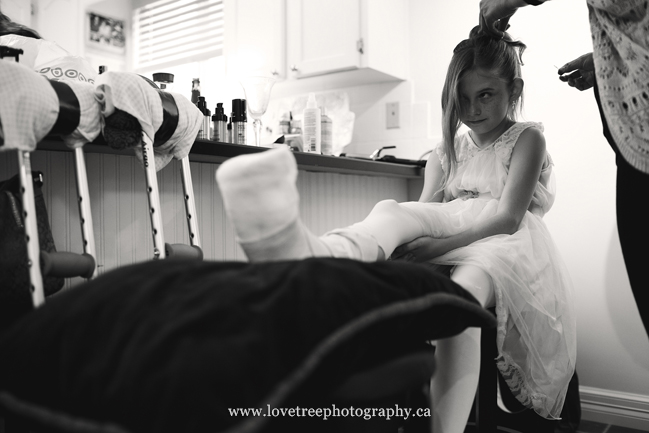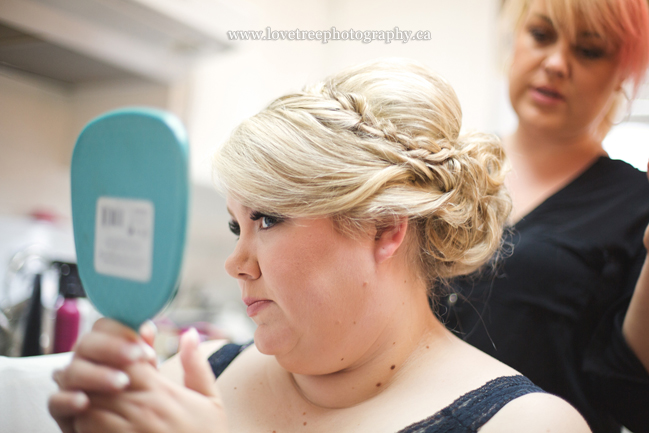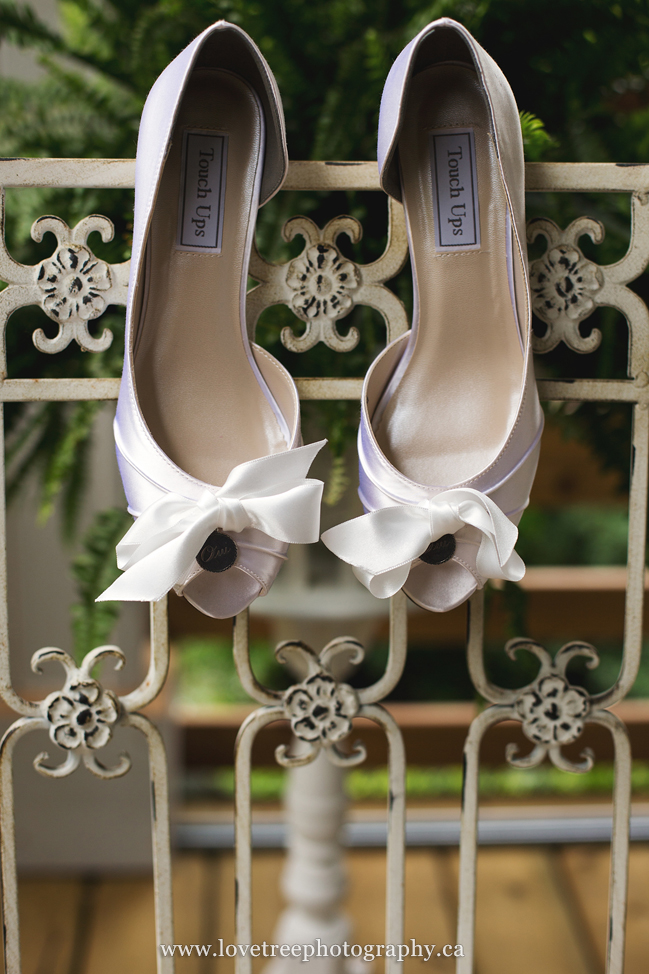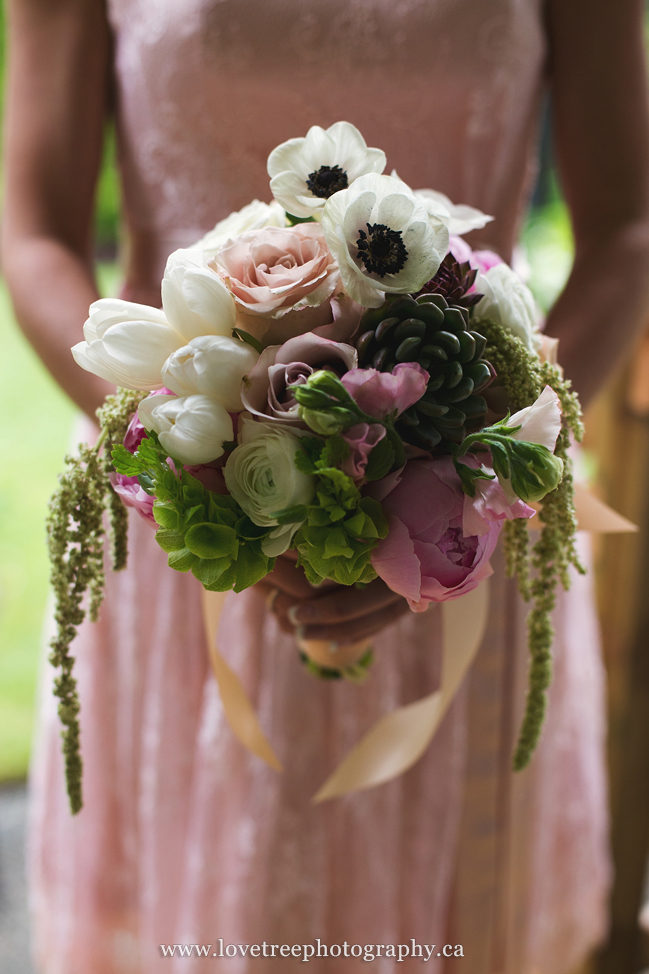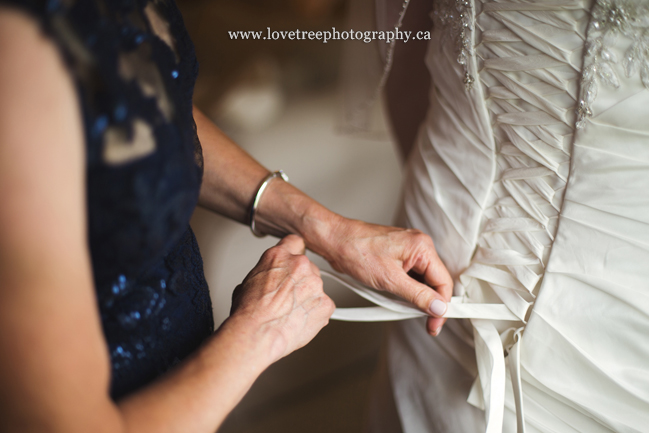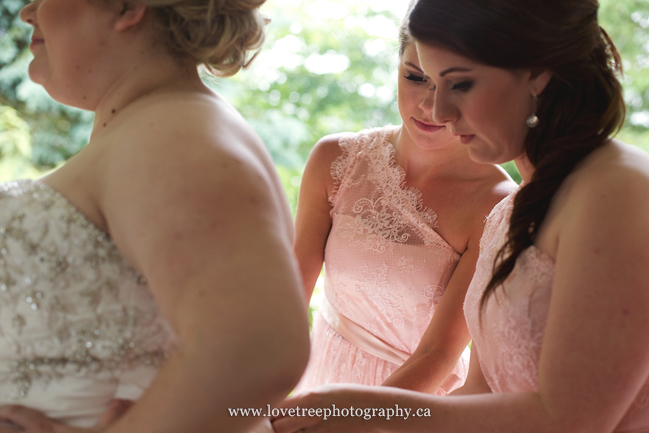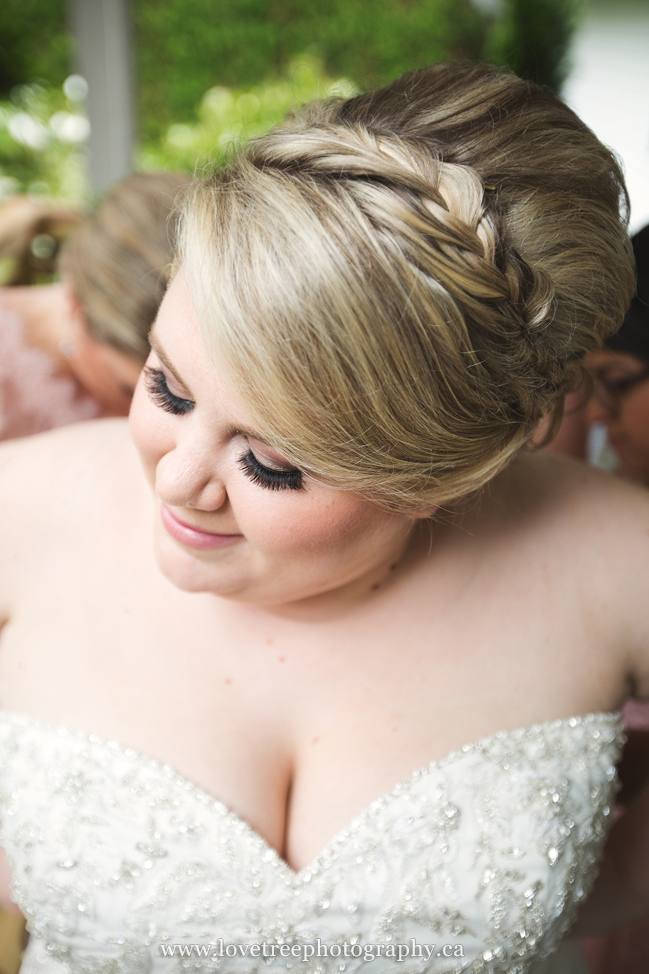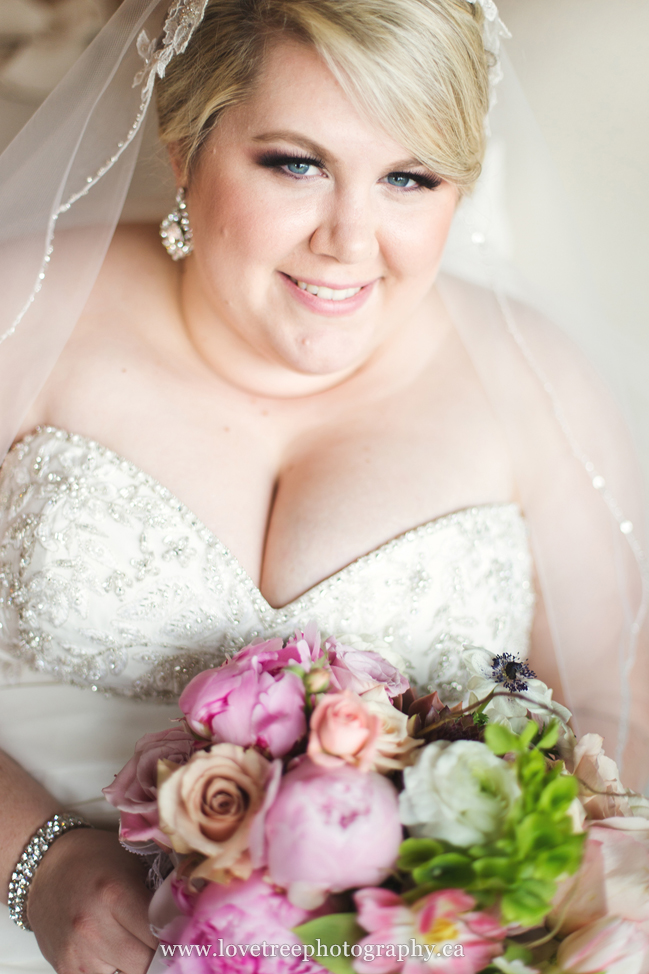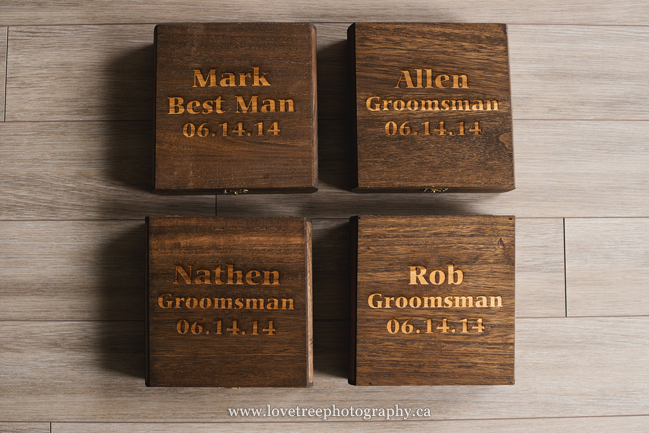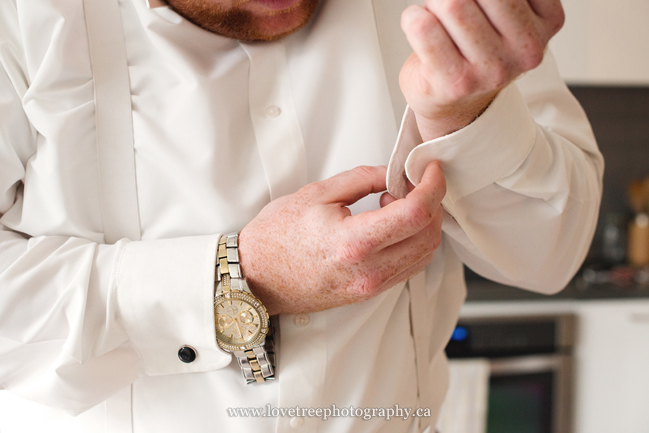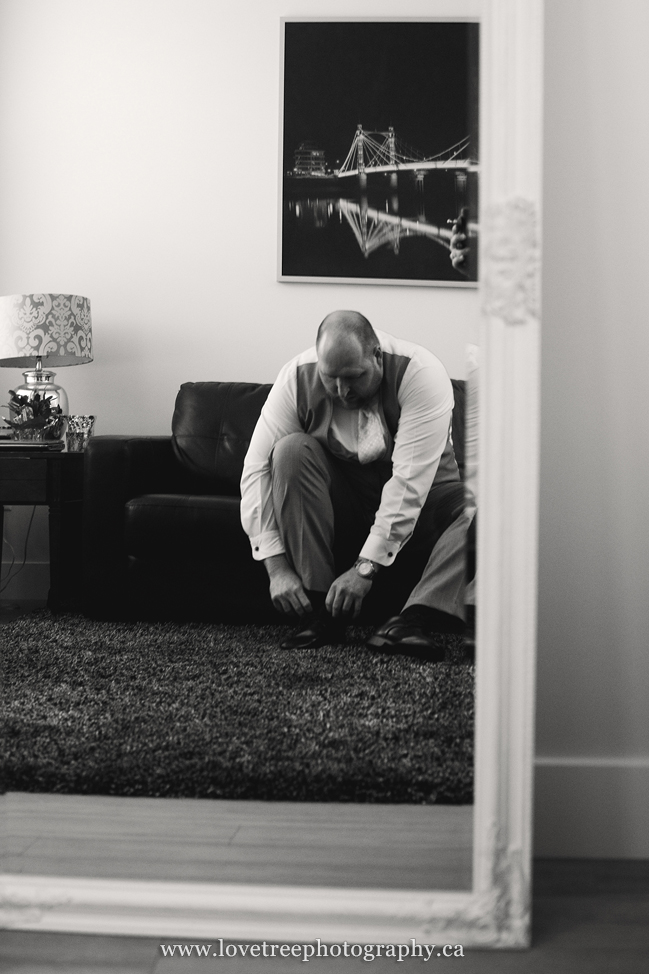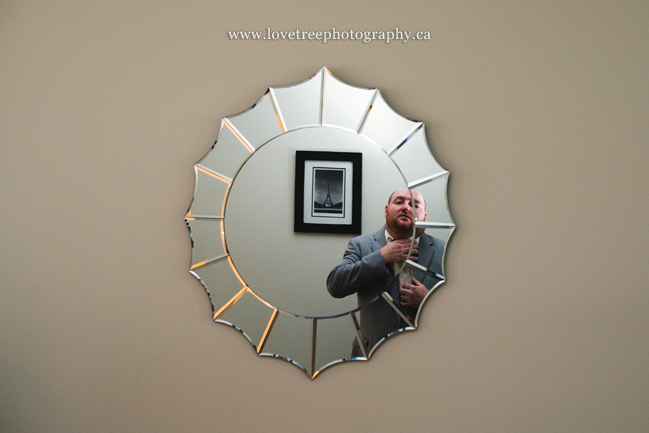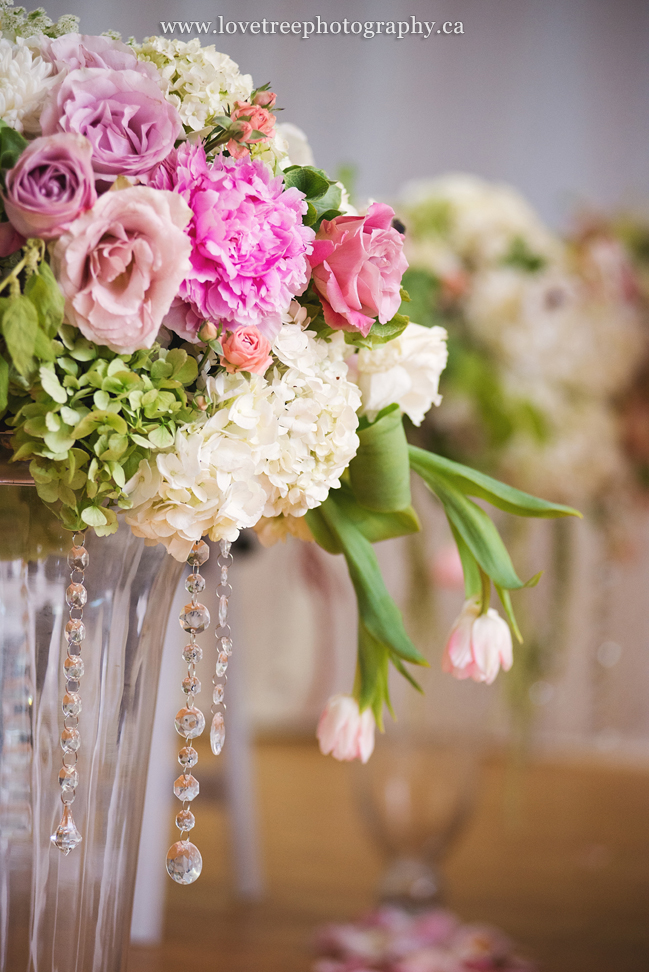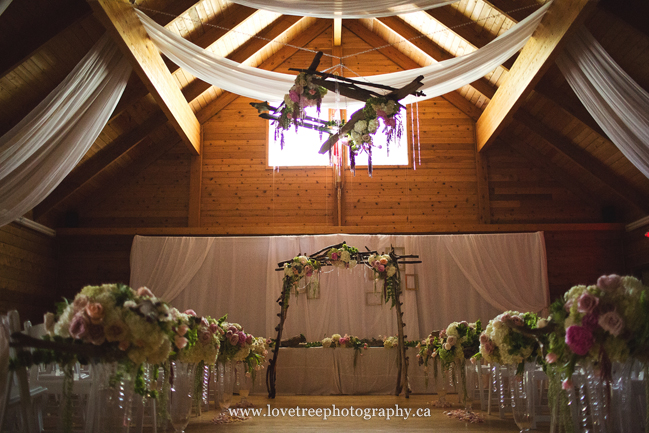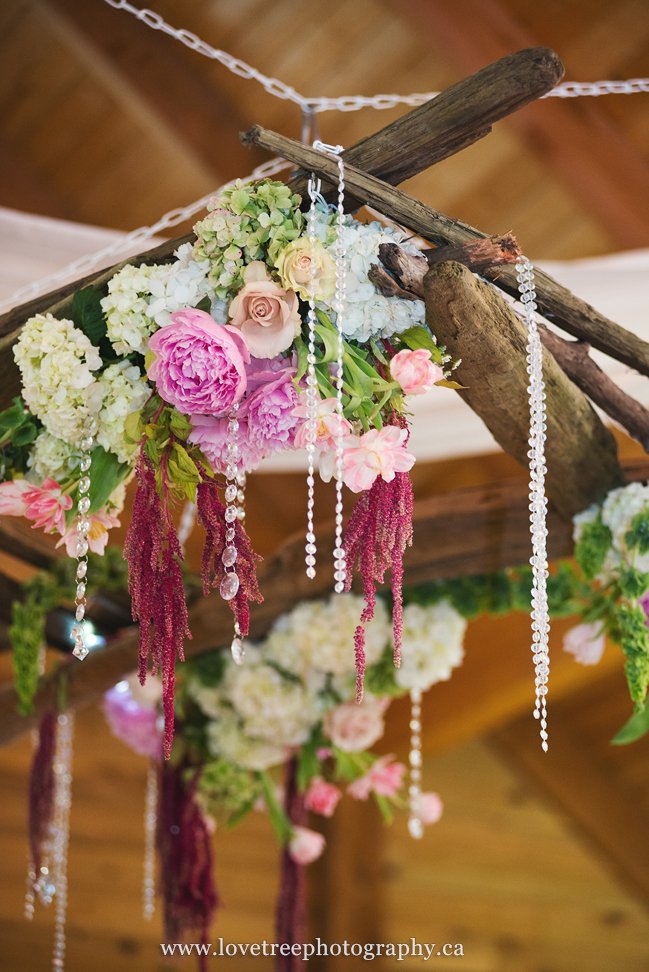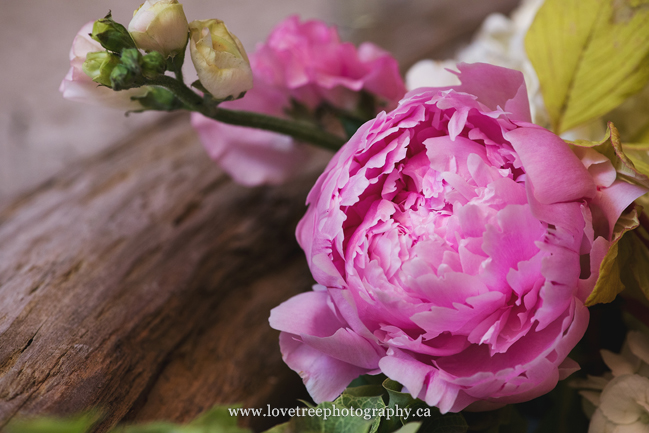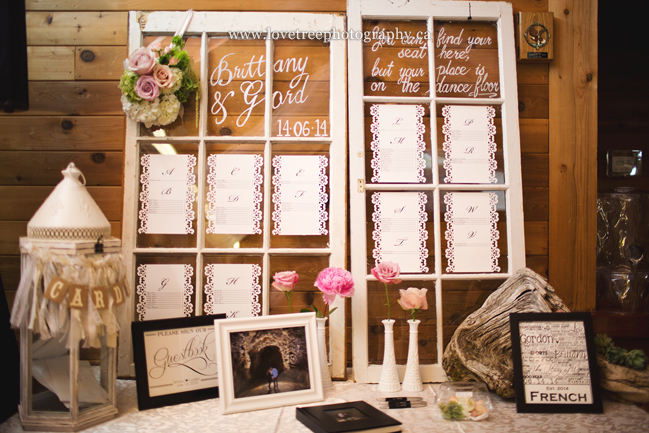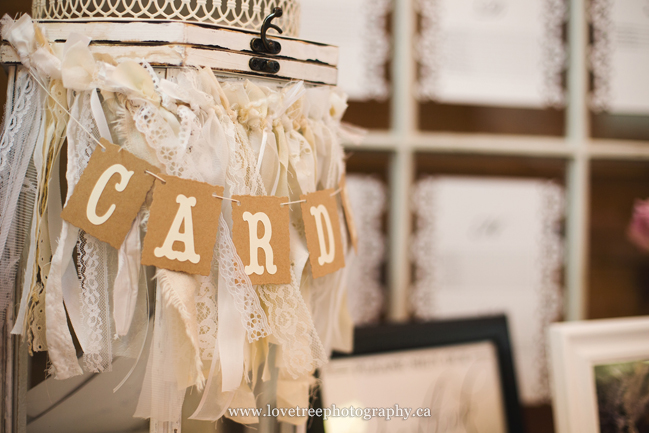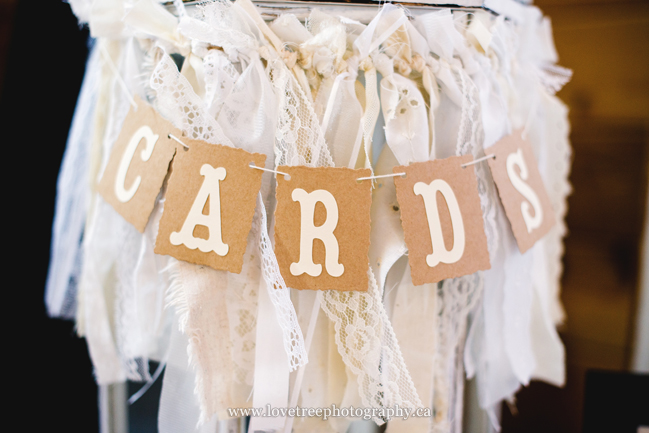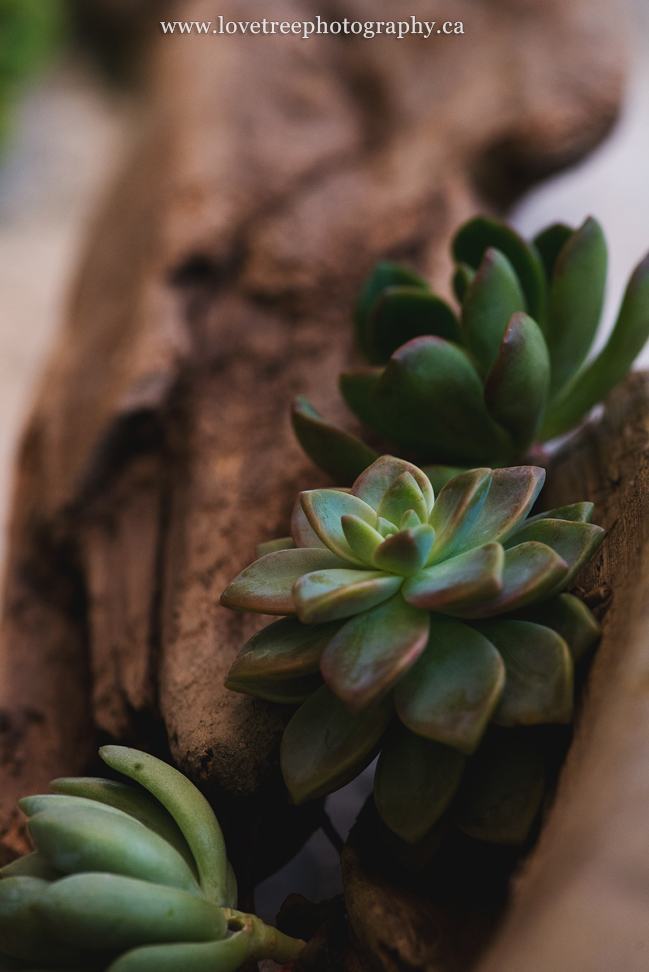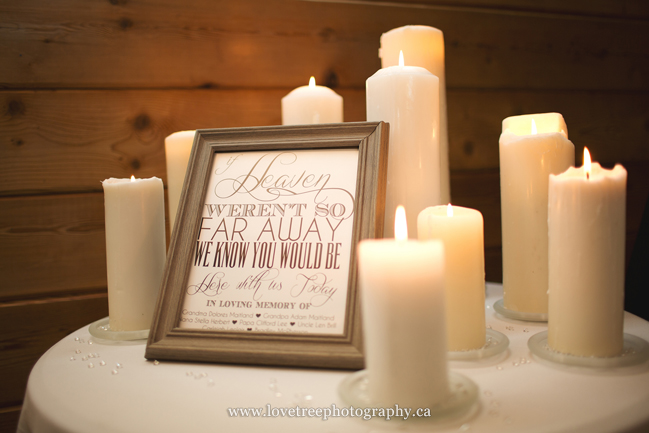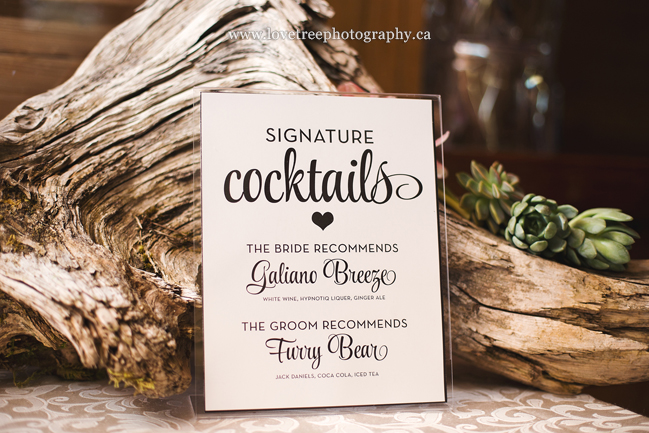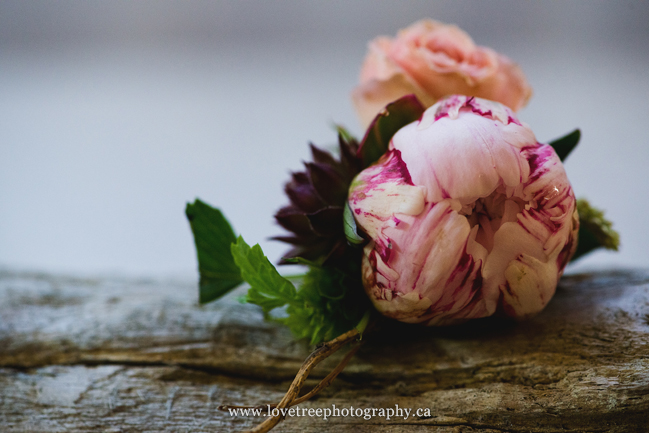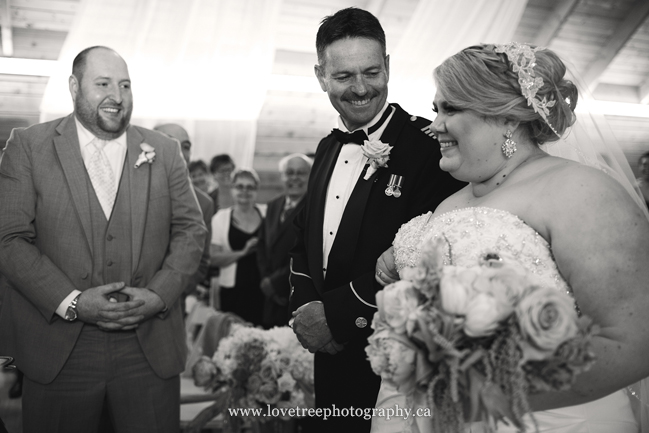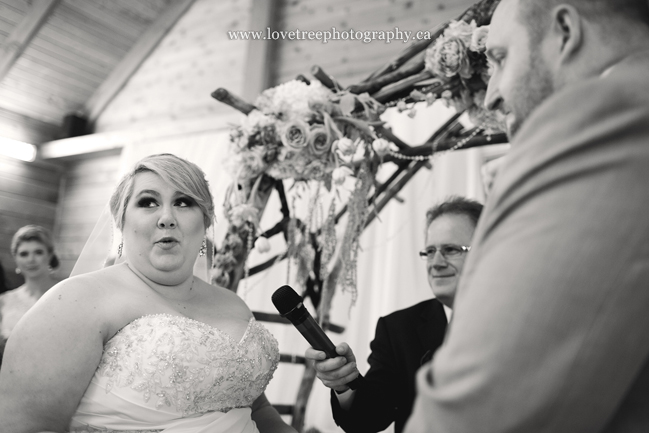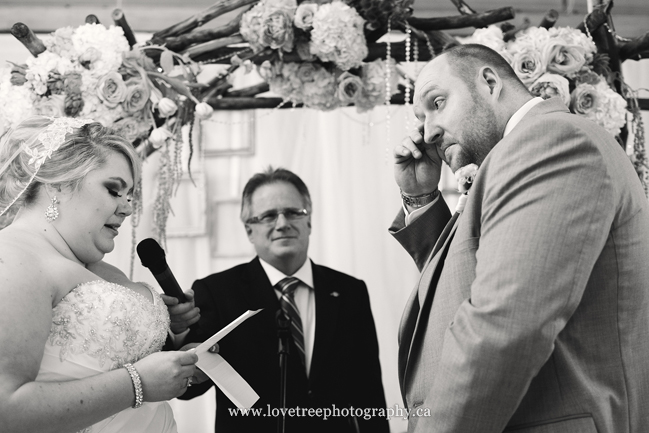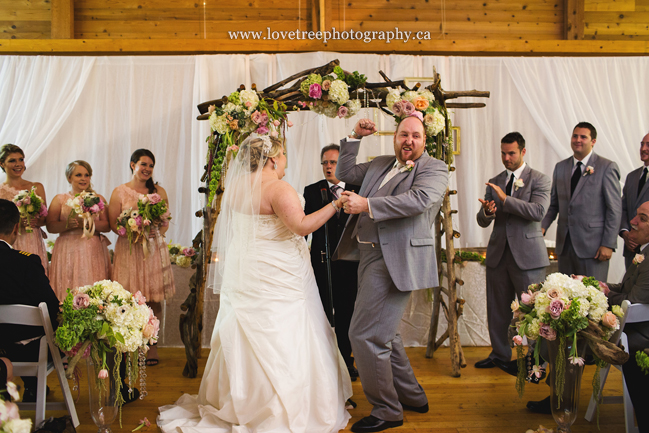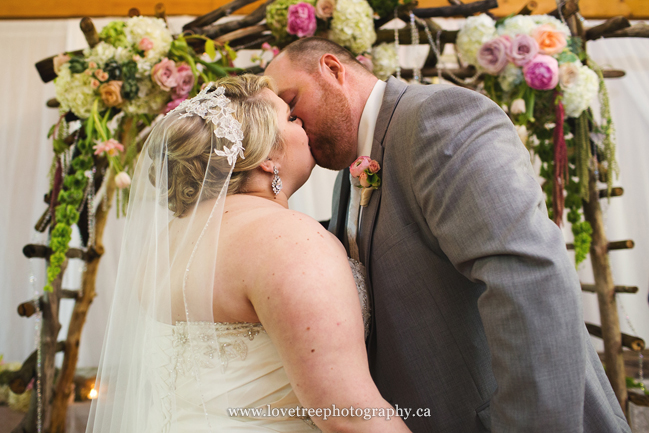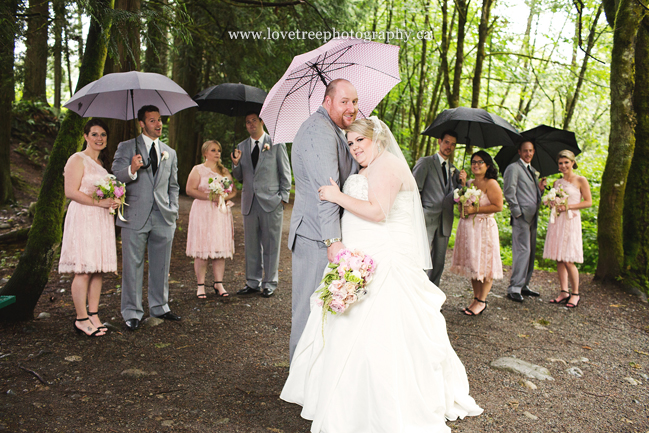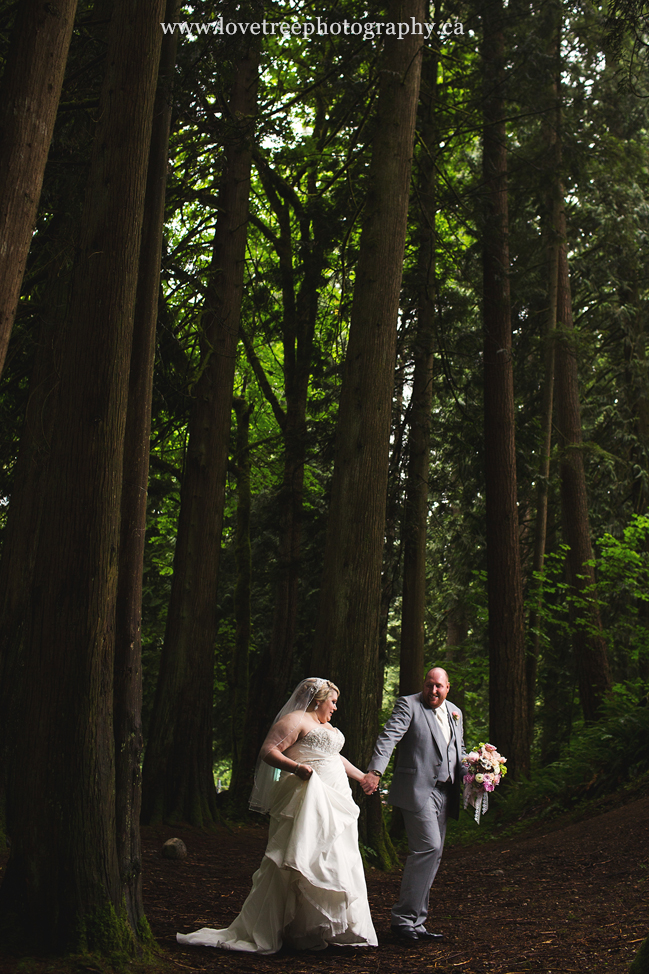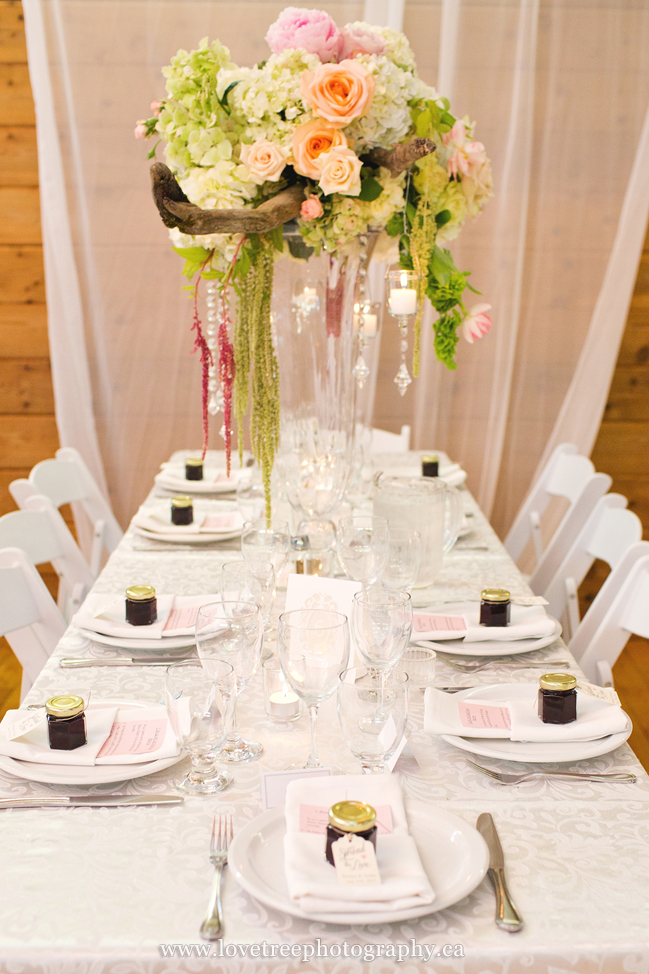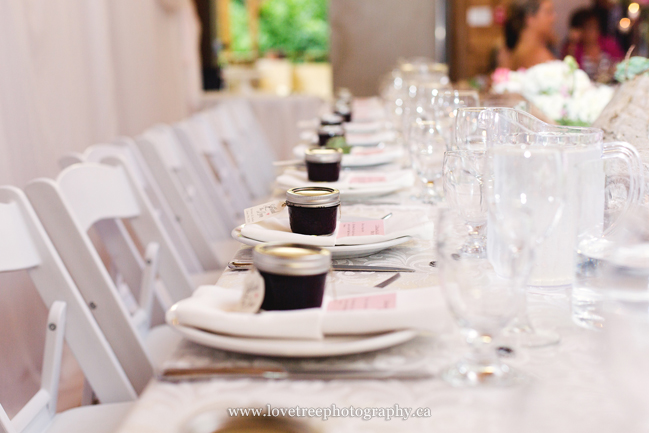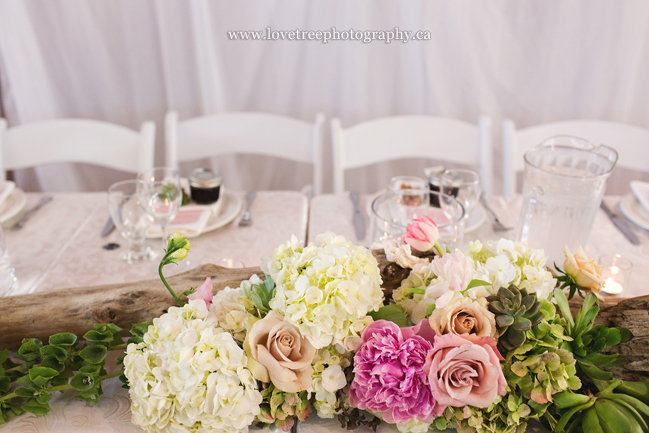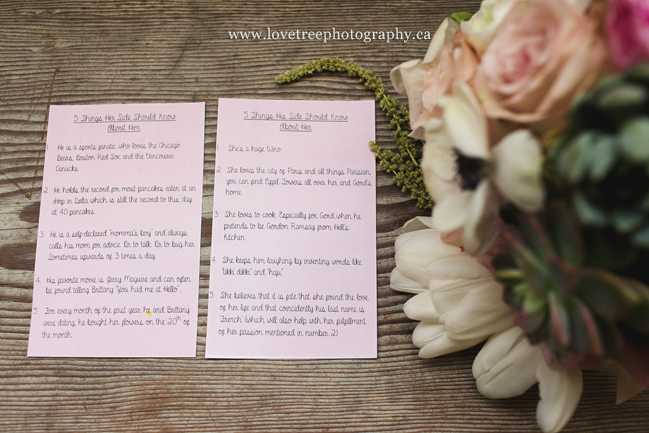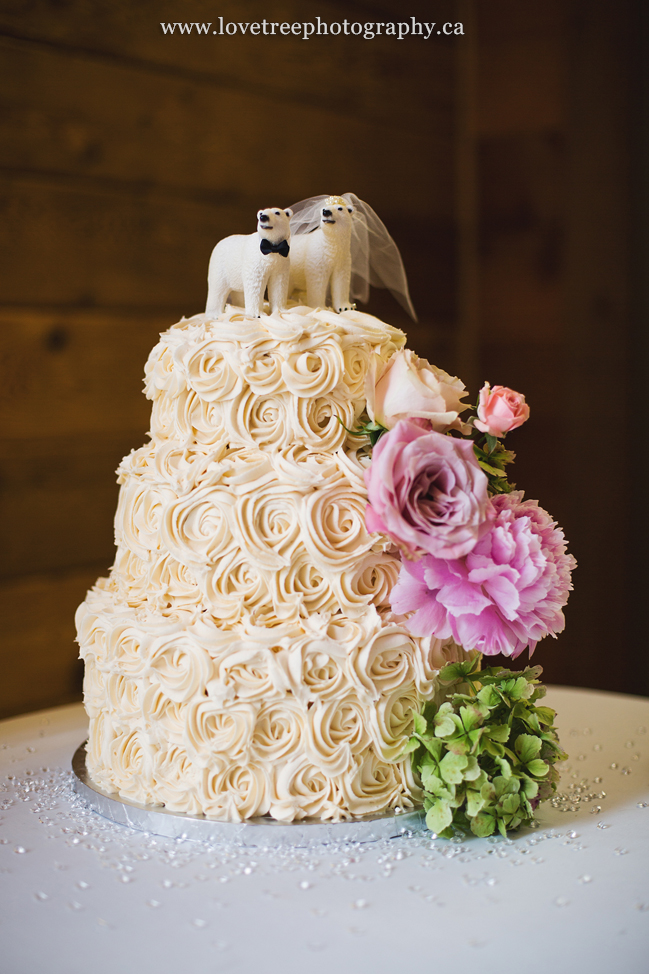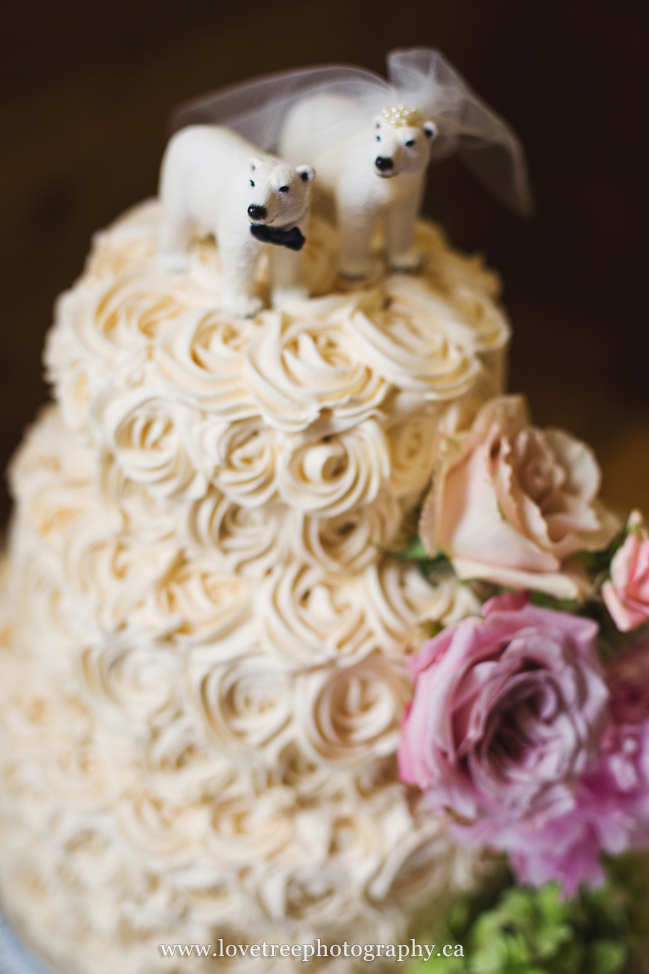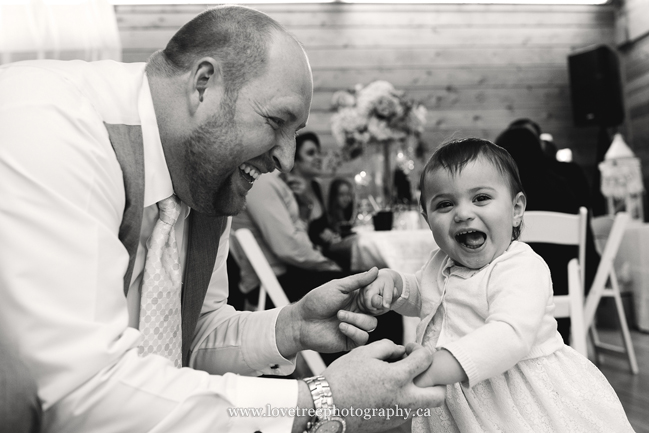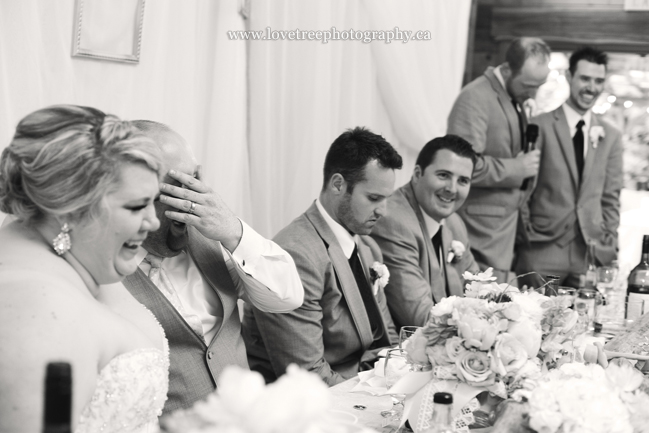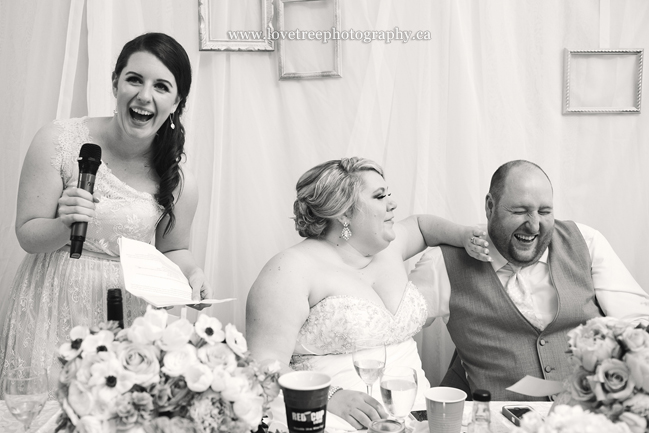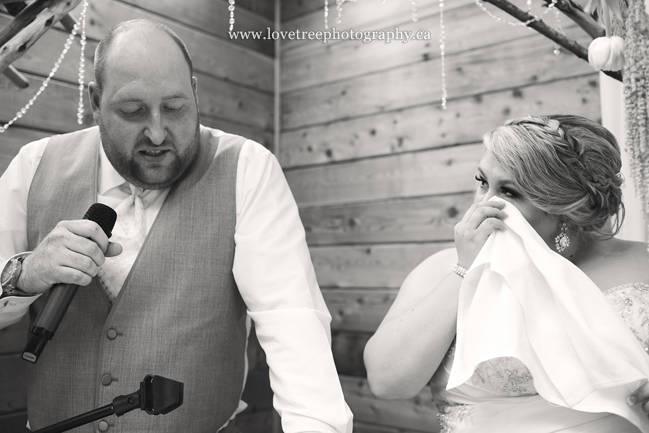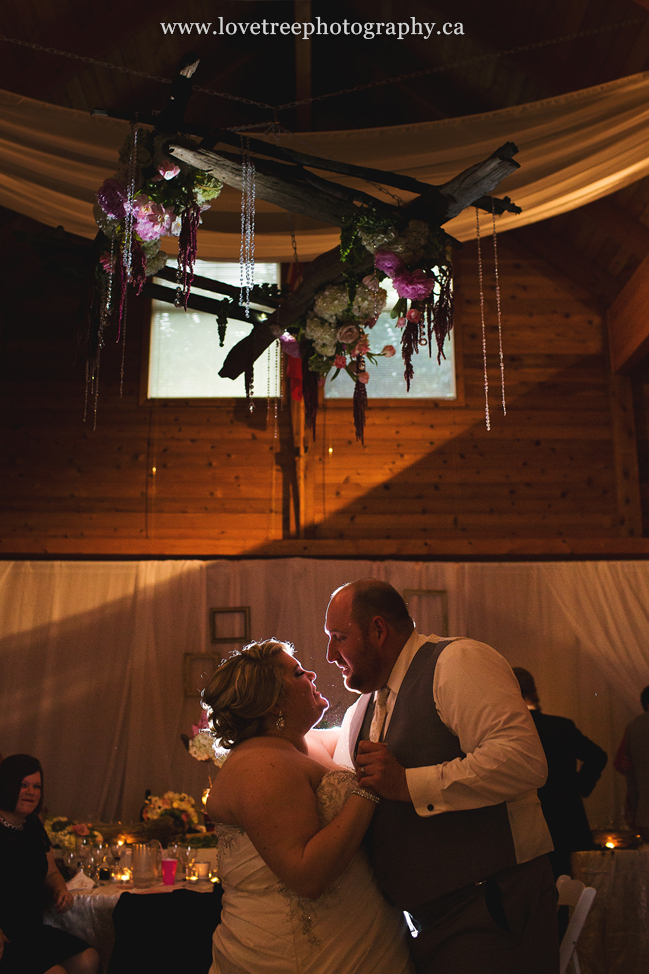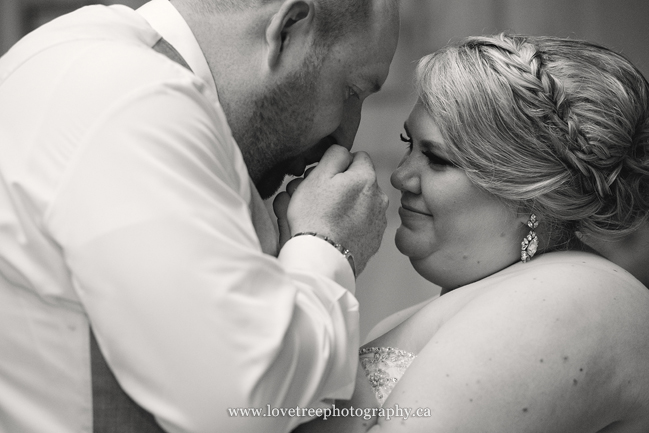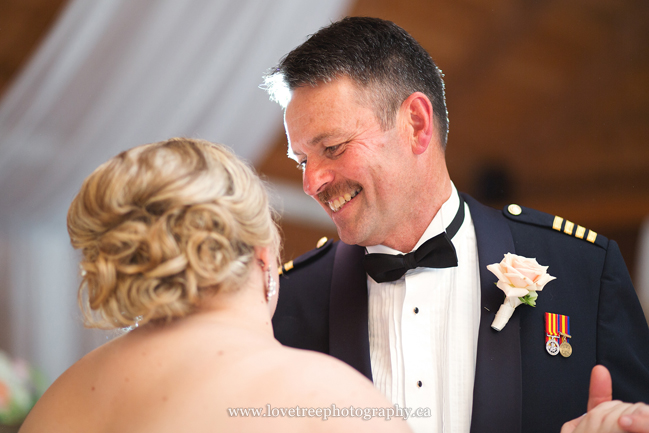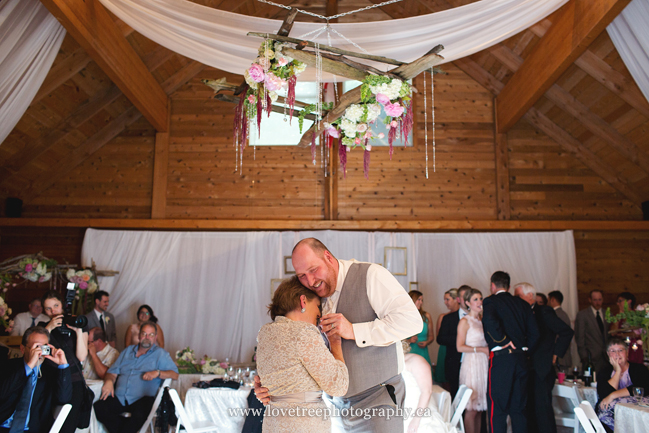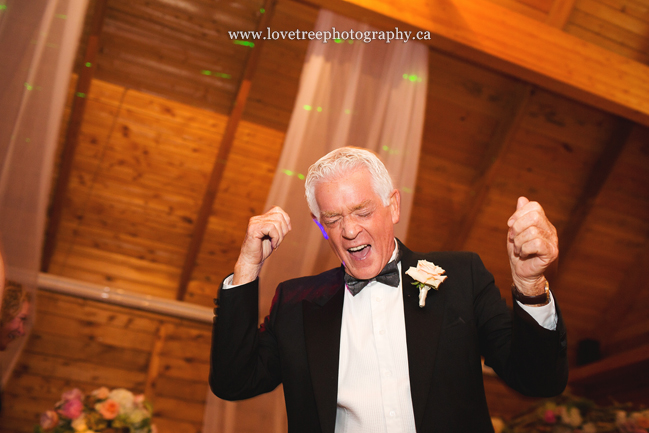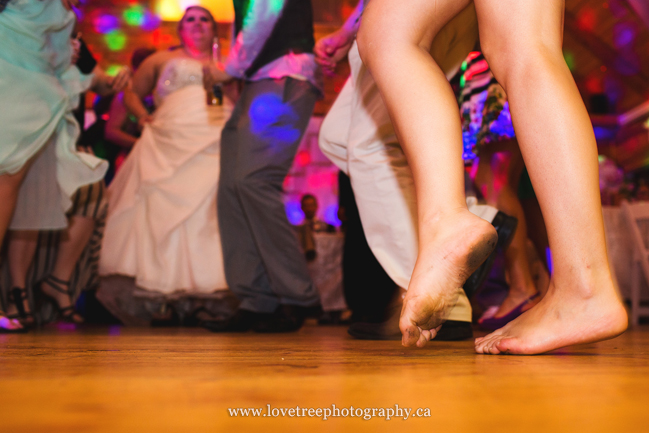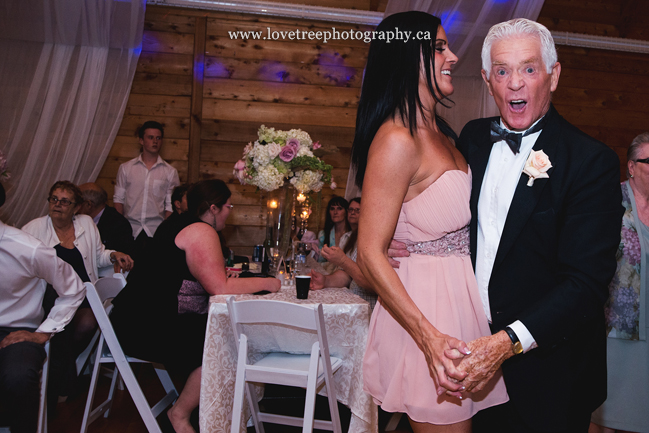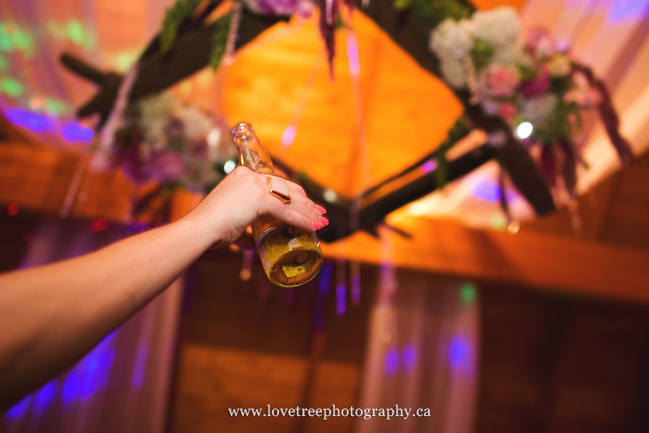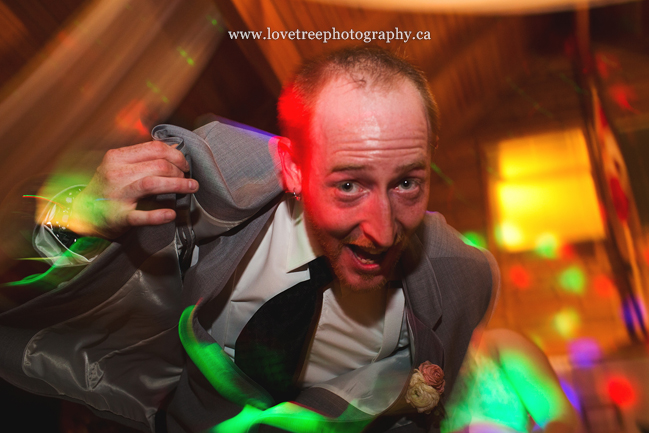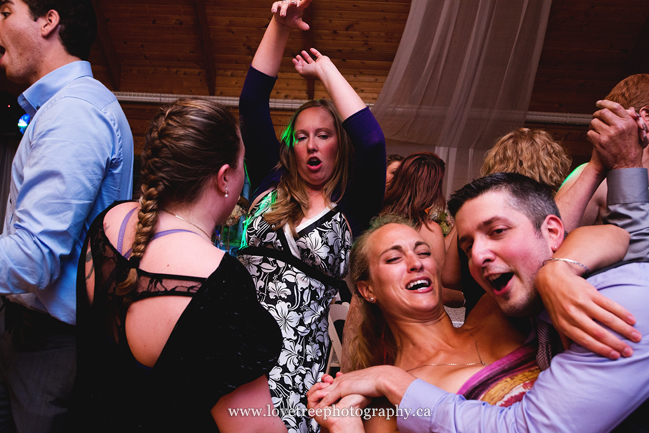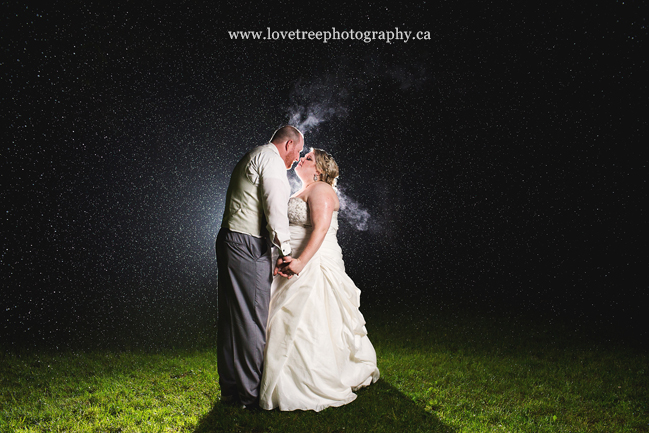 Ceremony & Reception Venue: Eagle's Hall
Officiant: Marc Dalton
Floral & Decor: Justyna Events (Just Fresh Concepts)
Cake Artist: Matt Nichols
Makeup & Hair Artist: Jayna Marie
Wedding Dress: Laineemeg Bridal
Bridesmaid Dresses: Light In The Box
Wedding Dress Designer: Allure
Groom & Groomsmen tux rentals: Western Tuxedos (Now Permanently Closed)
Jewelry: Elsa Corsi
DJ: A&S DJ Services
Photography & Photobooth Rental: Love Tree Photography
Maple Ridge Wedding Photographers: Kendra Coupland & Tanja Aelbrecht