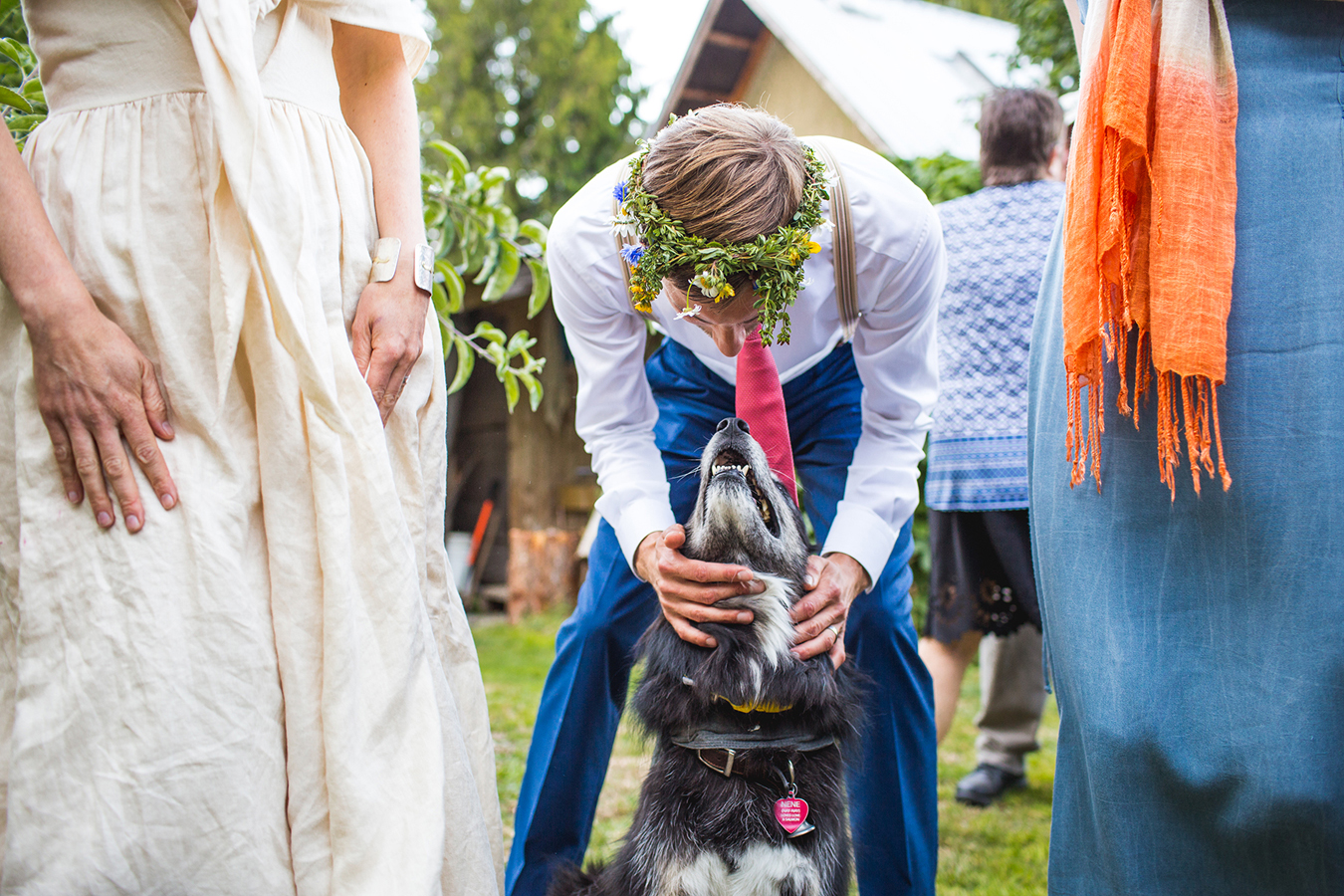 Eclectic Wedding at Twisted Vine Farm in Duncan BC
So my best friend had an eclectic wedding at Twisted Vine Farm in Duncan BC last year. It was an eco-friendly wedding, it was a hippie wedding. It was a beautiful, emotional, offbeat wedding. They got each other dressed in the morning. Basically I cried all day long, and at the end of the wedding I thought to myself, 'if I die tonight heaven will be a wedding and I'll be a bit drunk with all my friends and we'll dance until the moonlight eternally, just like this."
My friend sang his beautiful bride a song after dinner, and it was followed by a Slovakian Orchestra, and I apologize I'm not the best at recording sound – but I couldn't imagine having any other track set to the pictures on their slideshow.
That's all I'm going to say about it before I cry again. You can watch the day for yourself below.
Hey you found our little corner on the internet! You must be here because you love offbeat weddings – we do too! We are Brad and Kendra Coupland. We are a couple of award winning Vancouver wedding photographers who travel across Canada documenting weddings and love stories from coast to coast. We have also shot destination weddings around the globe, and our photographic travels have taken us France, to Indonesia, to India, to Cuba, to Barbados and all across North America. We have been ranked as two of the Top Twenty Wedding Photographers in Canada by the Professional Wedding Photographers of Canada, have won awards from the prestigious Fearless Photographers Association, ISPWP, and we have been the recipient of the Couple's Choice Award from Wedding Wire a whopping 5 times, were named New Westminster's favourite wedding photographer in the 2016 A-List, and recently were a two time finalist at the 2015 BC Wedding Awards.
We are now booking for 2018, but still have limited space remaining for October – December 2017. If you'd like to learn more about our services and products don't be shy to inquire. You can reach us by clicking the contact button above, or emailing us at info[at]lovetreephotography.ca. We look forward to hearing from you!