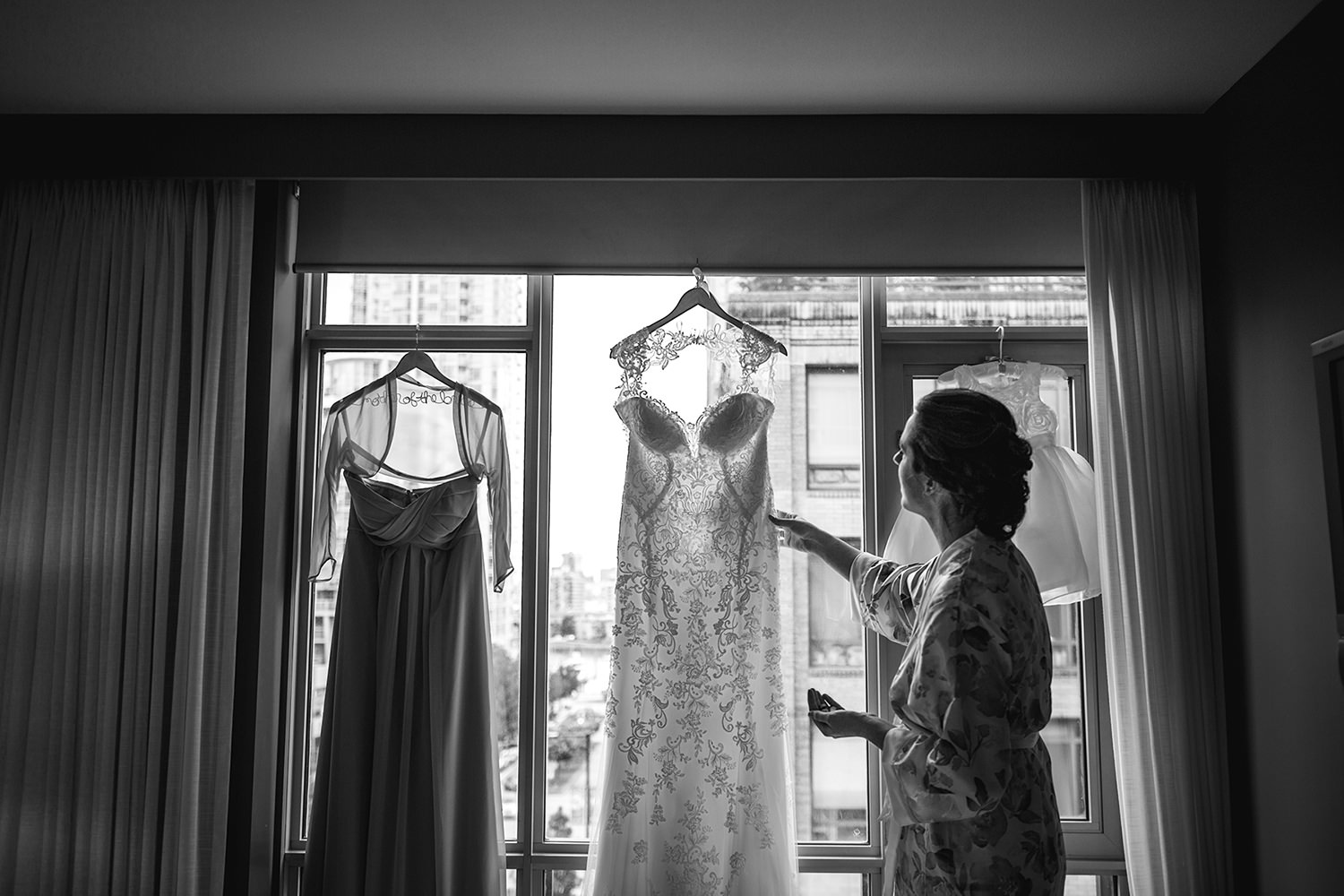 Brix And Mortar Restaurant Wedding | Vancouver Wedding Photographer
This Brix and Mortar restaurant wedding was one for the books. Chealsy and Kevin had a pretty clearly defined vision for their wedding day: an intimate dinner with family and friends that included and prioritized their children and the littlest ones at their wedding. Chealsy began the relaxed day getting ready at the Opus Hotel with her mom, daughter and closest girlfriends, while Kevin got ready at his brother's place with his son and friends.
We started with a quick first look in the street out in front of the hotel with curious onlookers smiling and congratulating the newlyweds-to-be. We then headed over to Stanley Park for a few quick portraits before returning to Brix and Mortar Restaurant for the intimate ceremony
The reception included delicious food, heartwarming toasts and lots of laughter as the kids brought such playful energy to the room.
We are so honoured to be their photographers. Check out their wedding below.
Thank you for stopping by our blog! We have photographed destination weddings around the globe. We offer elegantly designed professional wedding albums in Vancouver as well as photobooth rentals. We have been ranked as two of the Top Twenty Wedding Photographers in Canada by the Professional Wedding Photographers of Canada, have won awards from the prestigious Fearless Photographers Association, ISPWP, and we have been the recipient of the Couple's Choice Award from Wedding Wire a whopping 5 times, were named New Westminster's favourite wedding photographer in the 2016 A-List, and have been finalists at the BC Wedding Awards three times – most recently in the category of Best Group Portrait.
We are now booking for 2019, but still have some space remaining for 2018.  To find out if your wedding date is available, you can reach us by clicking the contact button above, or emailing us at info[at]lovetreephotography.ca.