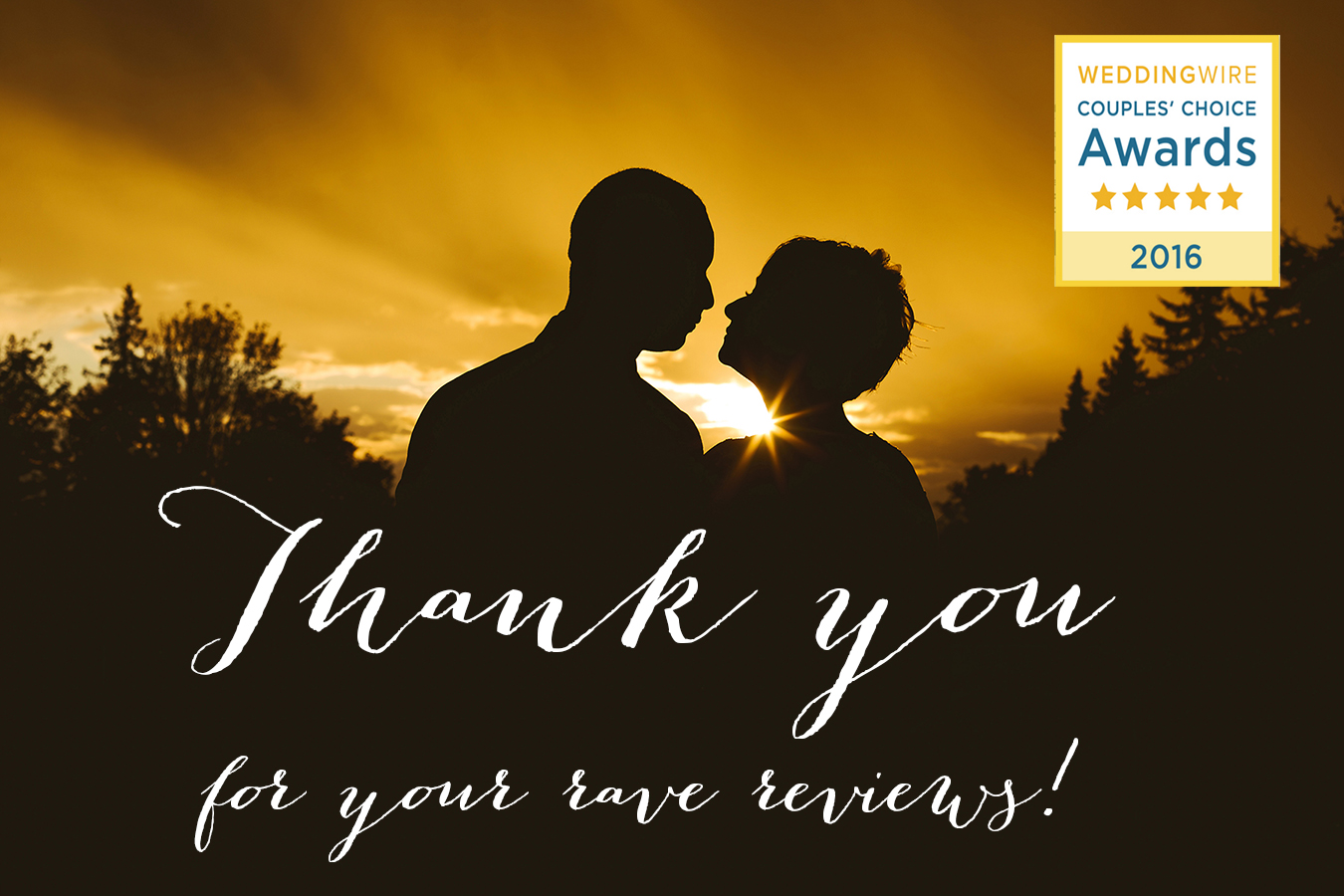 2016 Wedding Wire Couples Choice Award Recipient
We are overwhelmed and completely filled with gratitude to be the honoured recipients of the 2016 Wedding Wire Couples Choice Award for the fifth consecutive year.
The WeddingWire Couples' Choice Awards 2016 recognizes the top 5% of local Wedding Professionals from the WeddingWire Network throughout Canada that demonstrate excellence in quality, service, responsiveness and professionalism. Unlike other awards in which winners are selected by the organization, the WeddingWire Couples' Choice Awards are awarded solely based on the reviews from over 1.2 million newlyweds. Awards are determined by a combination of excellence in four factors: overall rating (quality), total number of reviews (quantity), review performance from 2015 (recency), and consistency of reviews from year to year (consistency).
Thank you so much to everyone who took the time to leave a positive review for us – we are endlessly grateful!
You can read the outstanding reviews that won us the 2016 couples choice award HERE.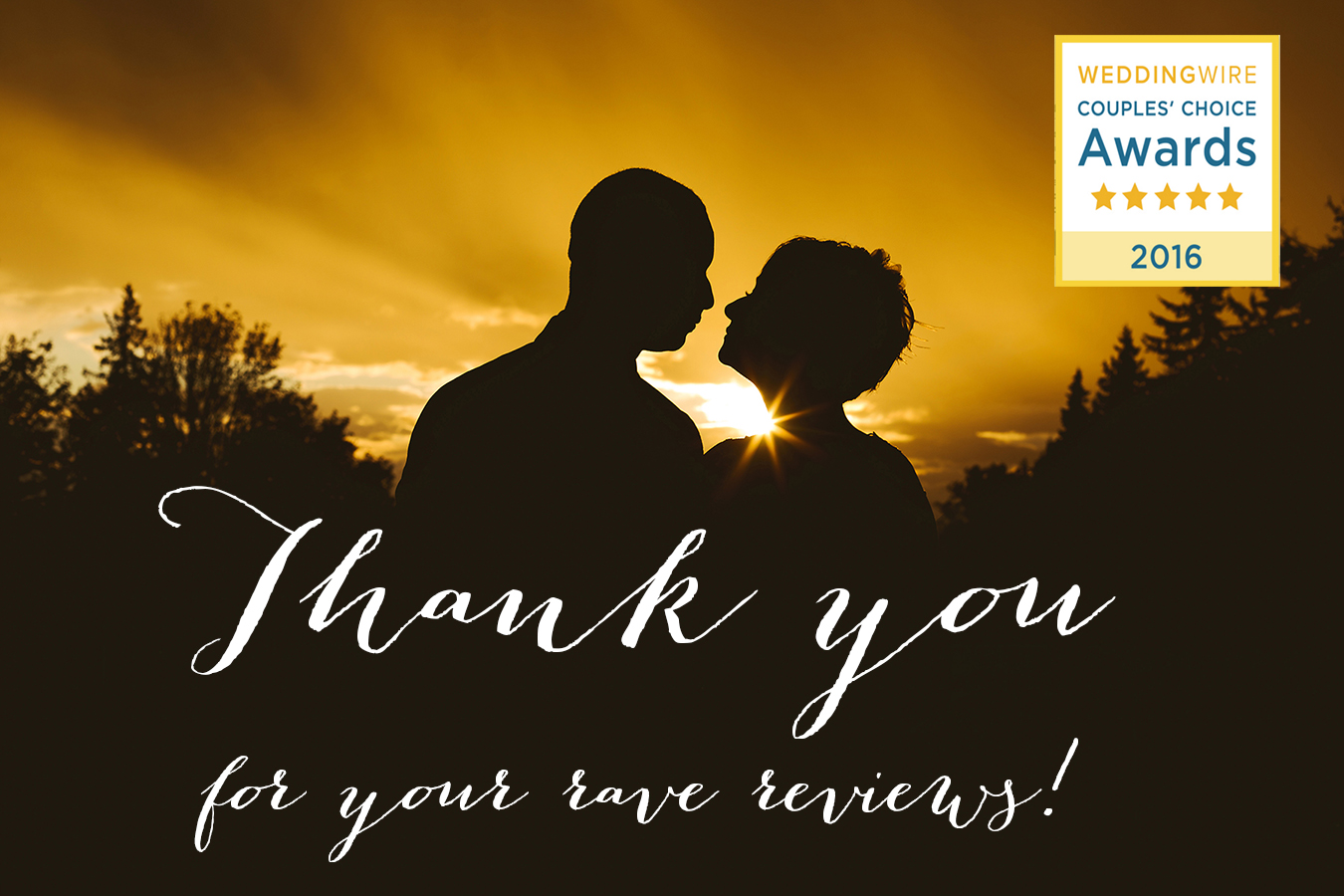 Thanks for stopping by our blog! We are Brad and Kendra Coupland. We are a couple of award-winning Vancouver wedding photographers who travel across Canada documenting weddings and love stories from coast to coast. We have also shot destination weddings around the globe, and our photographic travels have taken us France, to Indonesia, to Cuba, to Barbados and all across North America. We have been ranked as two of the Top Twenty Wedding Photographers in Canada by the Professional Wedding Photographers of Canada, have won awards from the prestigious Fearless Photographers Association, we have been the recipient of the Couple's Choice Award from Wedding Wire a whopping 5 times, and recently were a two time finalist at the 2015 BC Wedding Awards. We are now booking for 2017, but still have a limited amount of space available for 2016 weddings. If you'd like to learn more about our services and products don't be shy to inquire. You can reach us by clicking the contact button above, or emailing us atinfo@lovetreephotography.ca. We look forward to hearing from you!