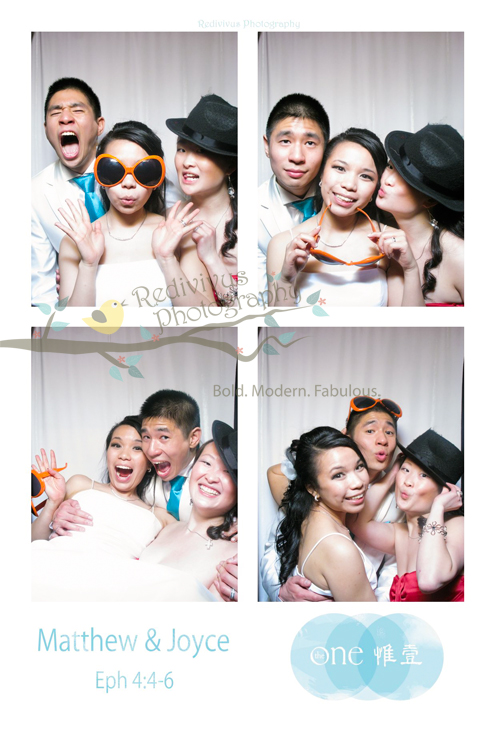 Photobooth – Matthew & Joyce
Congratulations to newly weds Matthew & Joyce!  The happy couple was kind enough to share their special day with us this  spring when they rented out our photobooth, along with some tickle trunk props! We just loved the white & turquoise colour scheme they had at their wedding – it reminded us of our own wedding day!
We received a lovely email from them after the event:
"Hi Kendra and Brad,
Thanks so much for the help with the photobooth and for the DVD. Joyce and I were really impressed with the quality of the pictures and also how you spent time to wrap it up nicely for us too! …Congratulations again on the baby! It's for sure a really special time in your lives. Have a great week!
Blessings,
Matthew and Joyce Wan"
Thank you for the kind words and your referrals! We wish you two nothing but all the best in your lifelong journey together!!