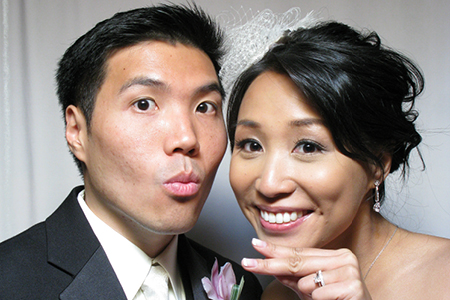 Shaughnessy Golf and Country Club was the setting for our photo booth with Wynne and Arthur. It was a blast from the past with our 80's prop box. I miss the 80's… Ok… maybe I don't, but its fun for one night!
I wish Wynne and Arthur all the best in their future together!
-Brad
After the wedding Wynne & Arthur sent us a lovely thank you card!
"Dear Brad & Kendra,
Thank you for your wonderful service and awesome photobooth! My guests had so much fun and your props and the picture quality was fantastic!
I'll sure be recommending you to my friends and family in the future!
– Wynne & Arthur