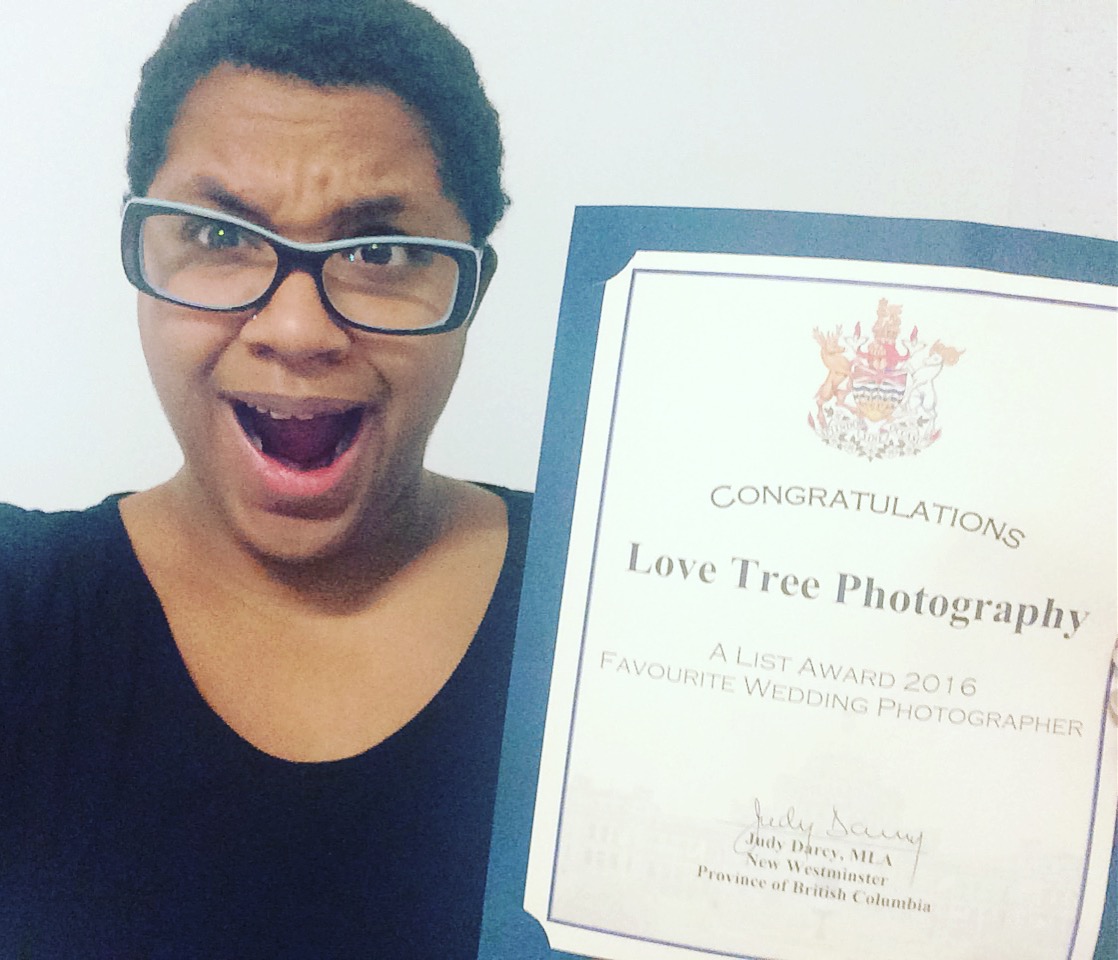 A List Award 2016 | Best Wedding Photographers | Love Tree Photography
When I got into the office the other day I noticed there was a yellow envelope on my desk from the government. I assumed it was taxes or some money I owed them for something so I put off opening it until the end of the day… how utterly SHOCKED was I to discover that inside was a lovely award signed by MLA Judy Darcy, recognizing out photographic work.
We are so grateful to have been recognized for the 2016 A List award for the City of New Westminster, for best wedding photographer. Thank you so much for considering us people's choice for favourite wedding photographer in the city.
The New Westminster A-List has been a longstanding tradition in the city for more than 26 years. You can check out the complete publication HERE.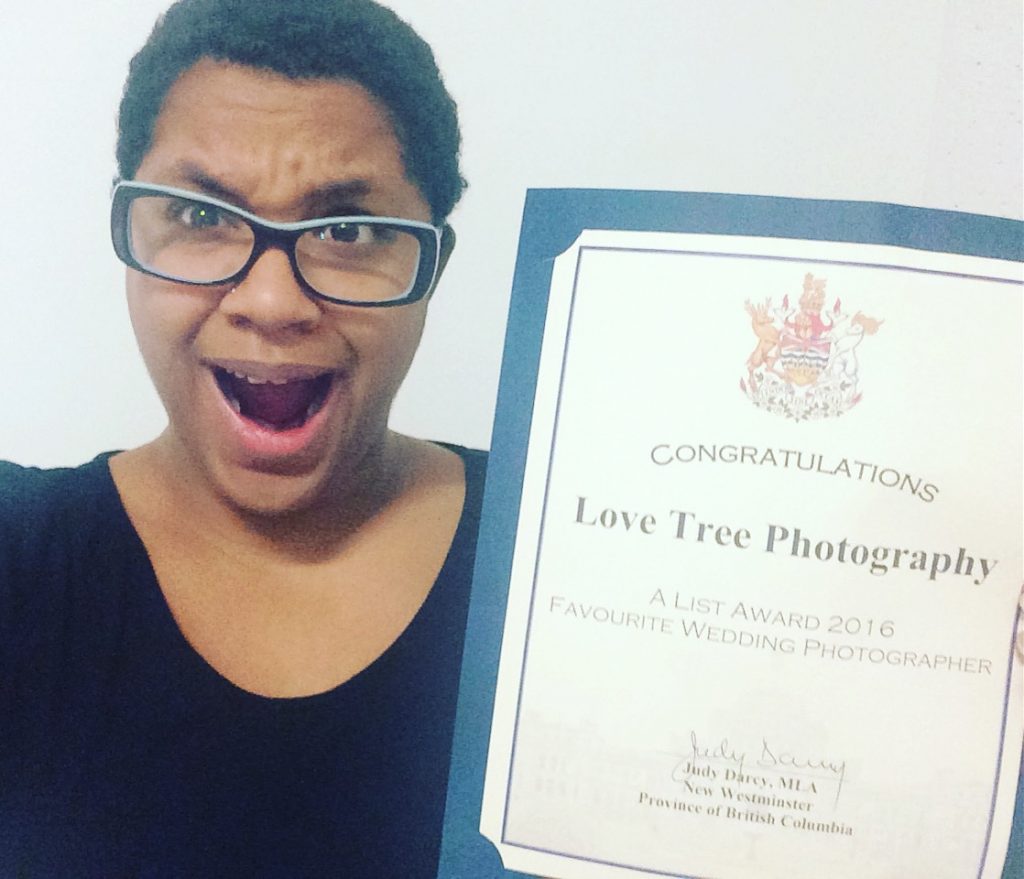 Thanks for stopping by our blog! We are Brad and Kendra Coupland. We are a couple of award winning Vancouver wedding photographers who travel across Canada documenting weddings and love stories from coast to coast. We have also shot destination weddings around the globe, and our photographic travels have taken us France, to Indonesia, to Cuba, to Barbados and all across North America. We have been ranked as two of the Top Twenty Wedding Photographers in Canada by the Professional Wedding Photographers of Canada, have won awards from the prestigious Fearless Photographers Association, ISPWP, and we have been the recipient of the Couple's Choice Award from Wedding Wire a whopping 5 times, were named New Westminster's favourite wedding photographer in the 2016 A-List, and recently were a two time finalist at the 2015 BC Wedding Awards.
We are now booking for 2018, but still have limited space remaining for 2017. If you'd like to learn more about our services and products don't be shy to inquire. You can reach us by clicking the contact button above, or emailing us at info[at]lovetreephotography.ca. We look forward to hearing from you!