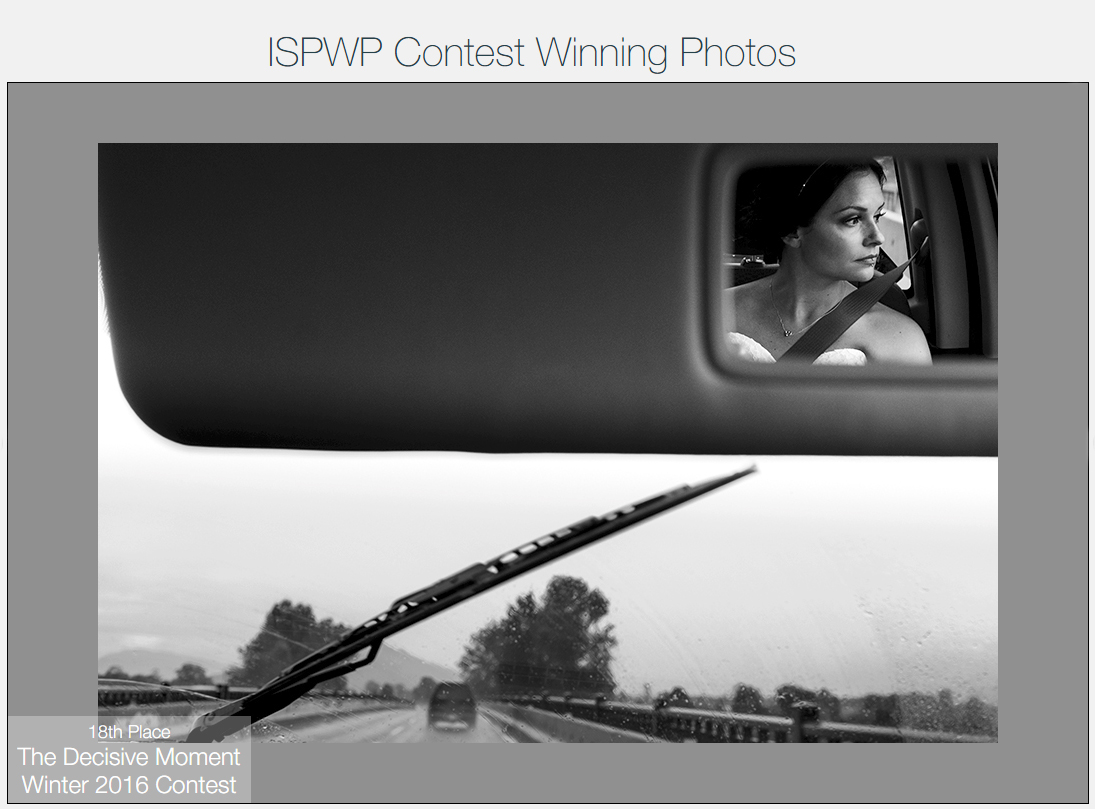 ISPWP Award Winning Photography – The Decisive Moment
Henri Cartier-Bresson is pretty much my photographic hero. He is considered by many to be the father of street photography, and coined the term "The Decisive Moment", (well technically it was "images à la sauvette") which is the moment in a photograph where the light, the moment, the composition… when EVERYTHING comes together in a single frame.
In 1957 he told the Washington Post: "Photography is not like painting. There is a creative fraction of a second when you are taking a picture. Your eye must see a composition or an expression that life itself offers you, and you must know with intuition when to click the camera. That is the moment the photographer is creative," he said. "Oops! The Moment! Once you miss it, it is gone forever."
I think about that a lot when I'm shooting. I mean you can't always have the moment, it comes and goes so incredibly fast, its like trying to catch a flitting humming bird's wing with your fingertips. It's what I strive for though. I strive to be more patient and wait for things to come together, and that's really difficult when you are in the chaos of a wedding day there are people coming and going, conversations happening all around you, emotions, children running around, people carting expensive flowers in and out of the room and setting up cakes and decorating, and then drinking and drunkness and dancing, and all sorts of energy. It can be so hard to stop and just wait for a frame to form. People look at you like what are you doing? Aren't you working? Guests approach you with all sorts of suggestions for what you could take a photograph of, or distract you to tell you stories about how they have a camera too.
I have to make a conscious effort to pause, and stop and see. I have to make a conscious effort to really use my intuition, and to trust what I'm seeing is good and honest and beautiful, even when I feel others are waiting on me or are curious about what I'm doing or don't understand the image I'm making.
I felt very honoured to have this image recognized as one of the Top Twenty Images in The Decisive Moment category by the ISPWP (The International Society of Professional Wedding Photographers). I love this image ages ago, but man it has really grown on me over the years and it's easily one of my favourite wedding images of all time. Im super stoked to share it with you.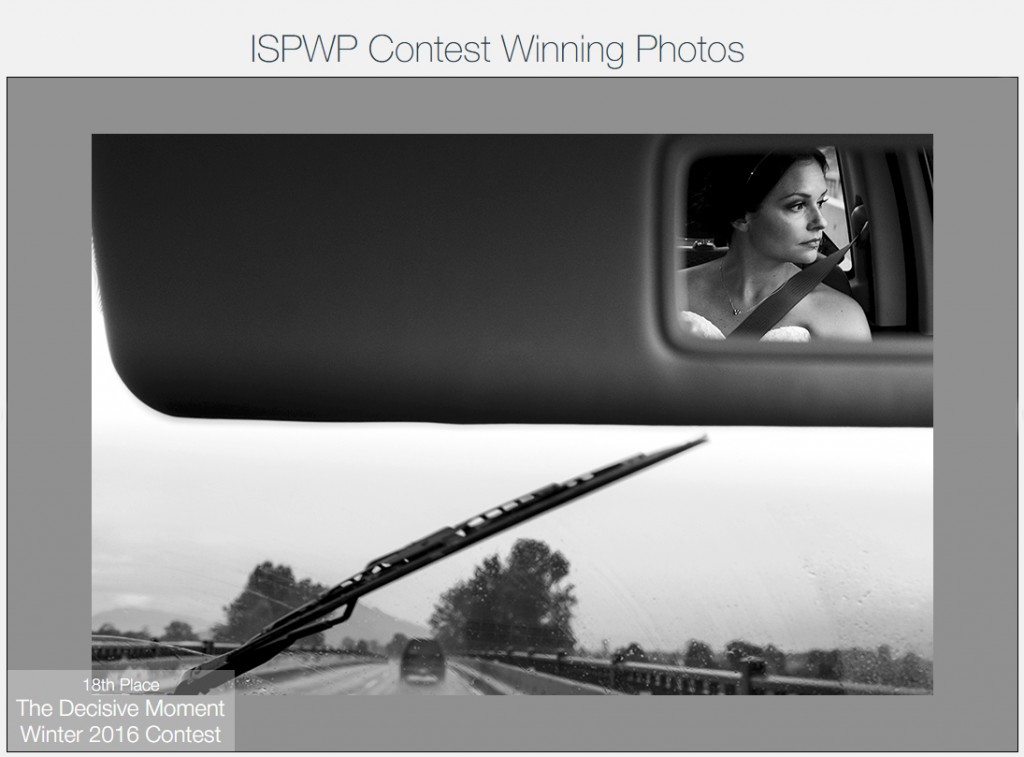 Thanks for stopping by our blog! We are Brad and Kendra Coupland. We are a couple of award winning Vancouver wedding photographers who travel across Canada documenting weddings and love stories from coast to coast. We have also shot destination weddings around the globe, and our photographic travels have taken us France, to Indonesia, to Cuba, to Barbados and all across North America. We have been ranked as two of the Top Twenty Wedding Photographers in Canada by the Professional Wedding Photographers of Canada, have won awards from the prestigious Fearless Photographers Association, ISPWP, and we have been the recipient of the Couple's Choice Award from Wedding Wire a whopping 5 times, and recently were a two time finalist at the 2015 BC Wedding Awards.
We are now booking for 2017, but still have a limited amount of space available for 2016 weddings. If you'd like to learn more about our services and products don't be shy to inquire. You can reach us by clicking the contact button above, or emailing us atinfo@lovetreephotography.ca. We look forward to hearing from you!