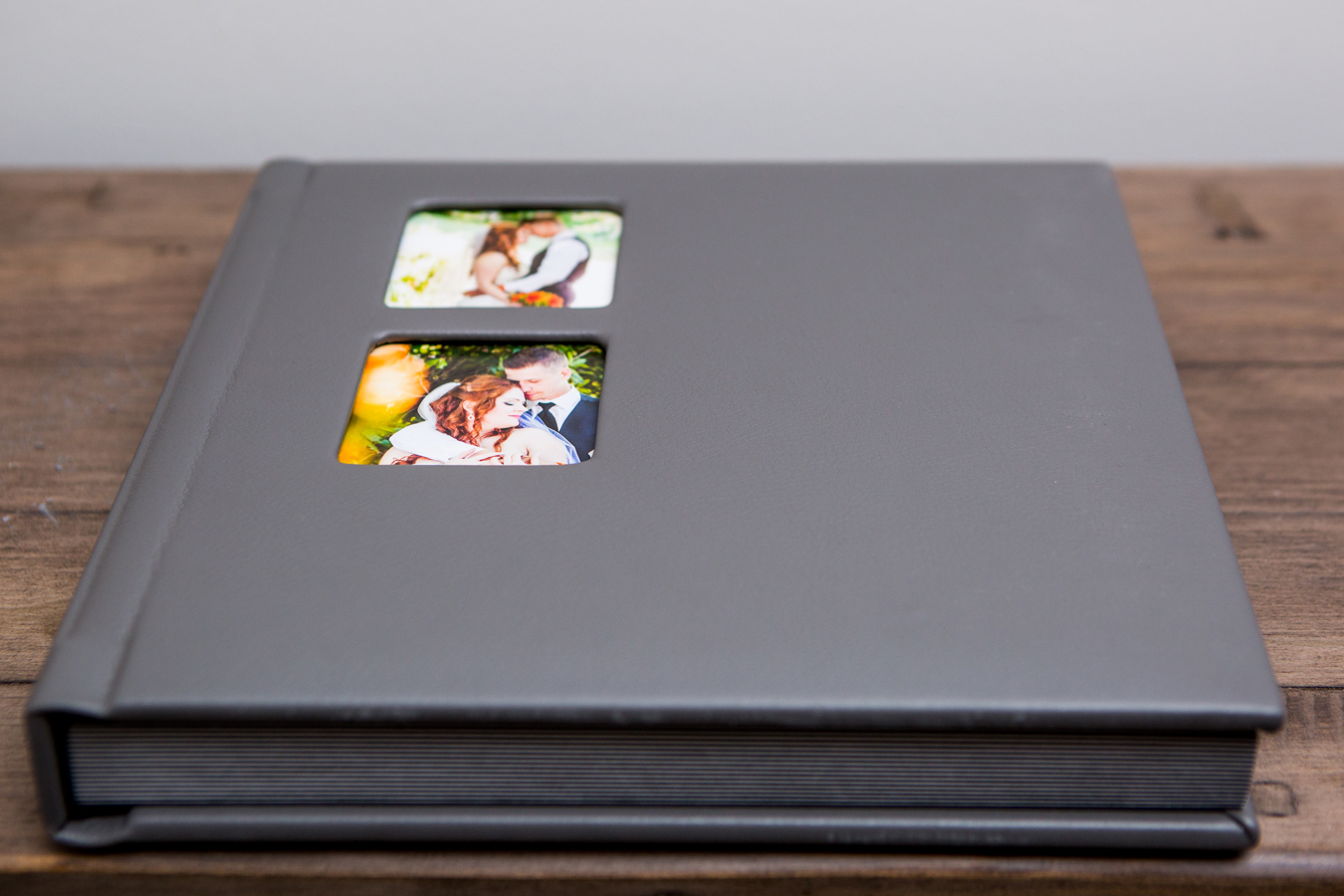 Simple Custom Wedding Album
Steve & Angela had a super fun DIY wedding in New Westminster earlier this year. Not one for over the top frills and fancy these two chose a clean and simple custom wedding album to put their wedding pictures in. To me, if you're going to bother hiring a professional photographer to capture the best moments from your wedding then the pictures are obviously important to you – so print them! Nothing seems like a bigger waste to me than hiring someone to shoot your wedding only to leave the images sitting on a USB stick or a facebook page. The great thing about printing images for the wall or in an album is that you actually get to enjoy them!
I recently sat down with our daughter Tia to go through our wedding album together and she really loved seeing all of the pictures of us dancing and celebrating, but one of the most profound things to me is that 3 of the 5 grandparents who were on that dancefloor celebrating with us have now passed. My daughter never got a chance to meet my grandpa, though she did get a chance to meet both of Brad's grandmothers and recognized them right away. A simple album isn't just a book to be enjoyed by the couple, but is a family heirloom and archives a family tree and life journey. We are so glad we personally invested in a wedding album, and are super stoked that Steve and Angela did too!
Here's the specs on their album:
Size: 10×10 Custom Fine Art Flush Mounted Wedding Album
Material: "The Book" Non Leather Collection in Pewter
Features: Two 2.5″ x 2.5″ window openings in upper left corner
Pages: 15 Spreads | 30 Pages