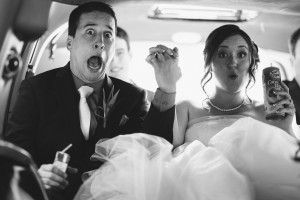 We cannot say enough about Kendra and Brad, and Love Tree Photography in general. Their style, creativity, flexibility, professionalism……and "above-and-beyond-ness" makes them the best choice for Vancouver wedding photographers. Not to mention, they are just awesome and fun people to work with – we hope to be friends with them for years to come! They captured the emotion and moments of our wedding perfectly. We couldn't be happier! We can't stop recommending them to everyone we know – and people are constantly asking us who are amazing photographers were!
Endless thank yous to Love Tree! :)
Jenna + Mario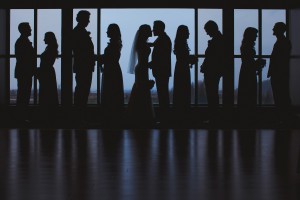 We had an amazing experience with Love Tree Photography. Both Kendra and Brad were amazing. They were professional and easy to talk to. We usually feel awkward in front of a camera, but they made us feel comfortable and at ease, like we had known them for years. They are experienced and through conversations were able to make us think about things we would have never considered, not only with regards to photography, but with other wedding details as well. They were open to our ideas no matter how ridiculous. Whether trenching through swamp-like grass in torrential rain or diving across a dance floor, they went above and beyond to get the perfect shot. Love Tree definitely brought some sunshine to our rainy day wedding. And….their photo booth props, 80's addition, are insane!
Tyler + Melissa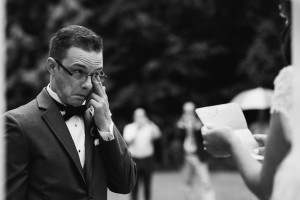 I would recommend Love Tree to anyone! They were such a huge part of our day! From shooting our engagement photos all the way to our wedding, Kendra and Brad were professional, helpful, responsive and exceptionally creative. I always felt like they were really hearing what we wanted and made sure my husband and I were a hundred and ten percent happy with the results! And the photoboth at the wedding was a huge hit! I think the quality and value of their services is well worth the price. I loved getting to know Kendra and Brad and I feel they were the perfect fit for us.
Cam + Sara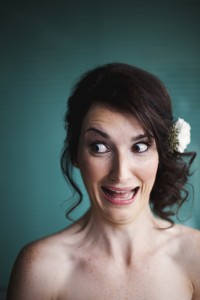 My now husband and I were lucky enough to meet Kendra of Love Tree Photogrphy when she shot my sister in laws wedding in 2011. As soon as I got engaged I contacted Kendra because after seeing the quality of work she did we HAD to have her. I even booked her before I had finalized our wedding date with our venue! We had Love Tree Photography do an engagement shoot for us and our wedding. Kendra and Brad are so easy to get along with and we felt really comfortable with them! We could not believe the quality of work after our engagement session! Our photos were unbelievable. While I know Kendra is busy and in demand she always responded to my emails very promptly and was always available to answer questions and provide advice when I needed it. She was so helpful with our ceremony rehearsal as well. Our wedding day was amazing and I am so thrilled we had Kendra to capture our day. She was so easy to work with! We are about to view all of our photos next week but we have seen a few via Facebook (they are breathtaking)…We CANNOT wait! If you want a wedding photographer who is a true artist, true professional and truly cares Kendra is the one for you!!
Stephanie + Dalen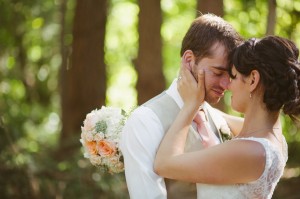 Photography was one of the most important aspects for us during the wedding planning process. We looked at countless blogs of photographers, and most of them fell short on our expectations until we found Love Tree Photography. The beauty, uniqueness, and ability to capture all the little moments genuinely, demonstrated by their images, blew us away. We hired them on the spot and never looked back! One of the main drawing points for us was that we noticed their images were artistic and caught in the moment and that photojournalism aspect was important to us. We wanted beautiful and real images of moments we could look back on, and we got that and then some! Their passion for photography is evident in every image and every interaction with them. Working with Brad and Kendra is extremely easy as they made us feel comfortable and natural. We are so happy with the images from our engagement shoot and wedding!! In fact, we trusted Love Tree so much that on our big day we went unplugged for the wedding and asked all guests not bring bring a cell phone or camera. We knew that Kendra would make sure everything was captured and looking back on our photos we feel it is an excellent representation of that day. The images are stunning and better than we could have imagined.
In terms of working with Brad and Kendra, we thoroughly enjoyed every interaction with them. They are kind, friendly, welcoming, honest, and they have excellent communication skills. We would usually get a response to inquiries on the same day and for a busy couple such as ourselves, this was so helpful. They give clear and detailed answers to questions. Furthermore, they always found a way to efficiently book a day and time for us for meetings and shoots. We have so much more positive things to say about Brad and Kendra, but because we know you don't want to read on forever, we will end this comment by saying: Stop your hunt now, and book Brad and Kendra before it is too late!
Louis + Ellie