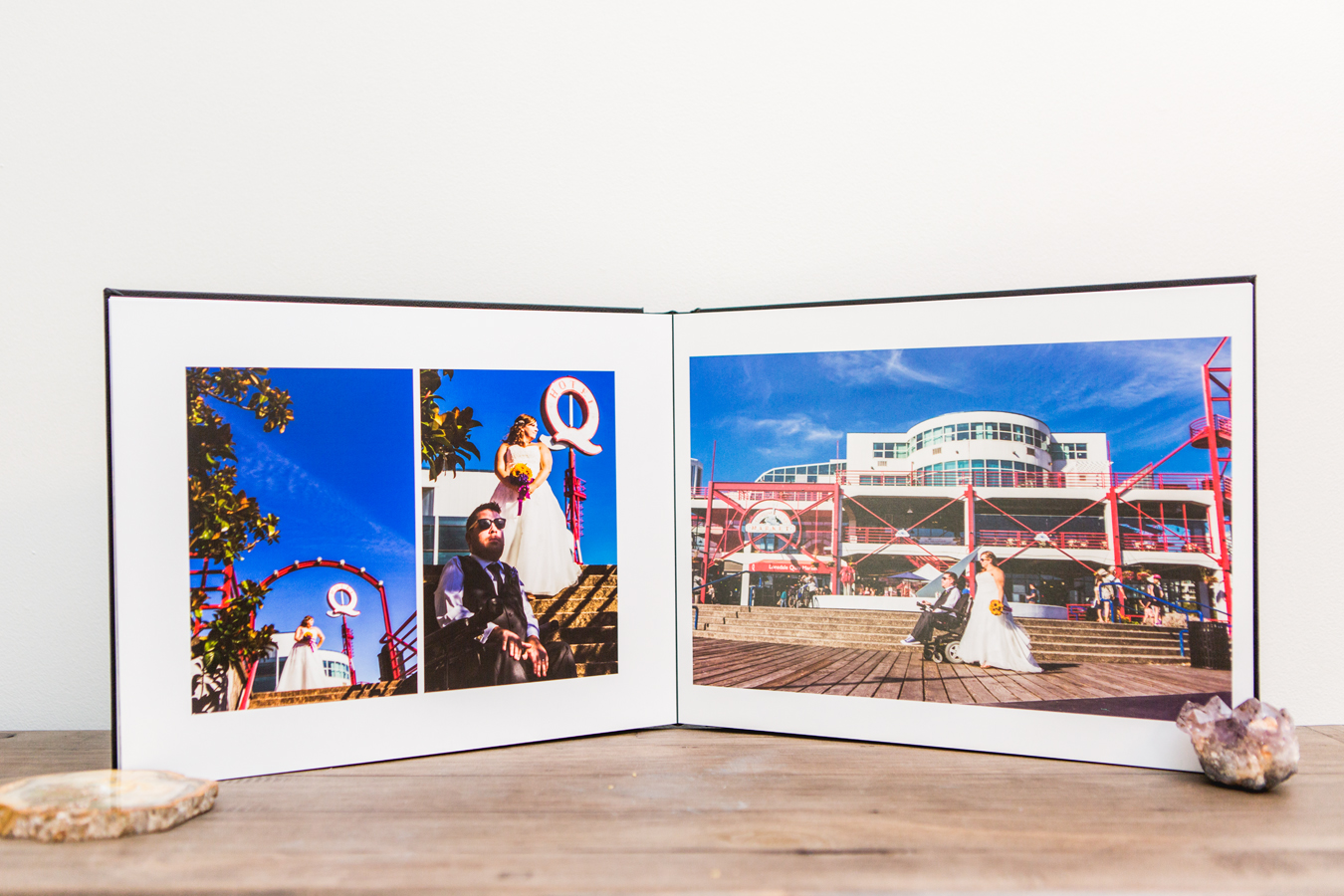 Artisan Coffee Table Books
Our custom fine art albums is that they are a personally curated collection of images from your wedding that tell the story in a clear, concise & breath taking way. The best part about these to-die-for albums is that they are really artisan coffee table books. These albums are durable and come with a lifetime guarantee, so you never have to worry about them being handled too much and the binding coming apart after being opened and closed several times over the years.
Leann and Doug ordered a beautiful 14 by 11 inch album this year with 32 beautiful pages from their beautiful wedding day. Take a look below!
Here's the specs on their album:
Size: 14×11 Custom Fine Art Flush Mounted Wedding Album
Material: "The Book" Non Leather Collection in Black
Features: Two 2.5″ x 2.5″ window openings in upper left corner
Pages: 16 Spreads | 32 Pages