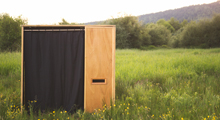 Vancouver Photobooth Rentals
Did you know we offer Vancouver Photobooth Rentals?
Our photobooth is made of solid mahogany. This gives it a rustic feel that is perfect for any shabby chic or vintage wedding. Not only does the photobooth look great in venues with wooden structures such as Grouse Mountain. It also looks great in urban chic venues such as Brix, and venues with a vintage feel such as Heritage Hall. (Which incidentally, also happens to be the first place it was ever set up, for our own wedding!)
Weather permitting, the photobooth can be set up outdoors as well. Since it is made out of several wooden panels, it can be set up in virtually any location.
We also offer a variety of backdrops, as well as props and costume selections.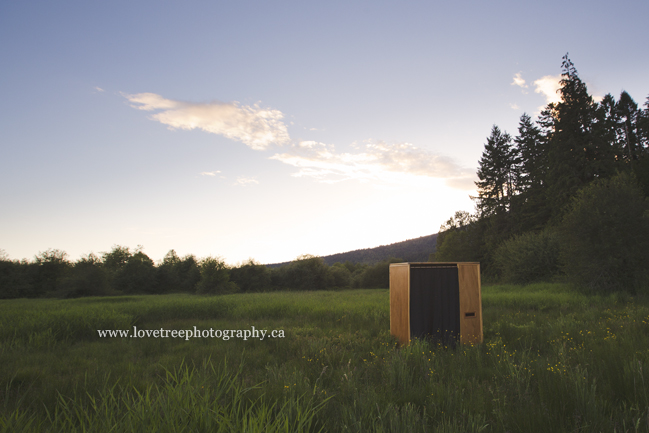 So how much does it cost and what is included?
Our photobooth rentals are flat out cheap! While you'll find most photobooths charge $300 per hour and have a 2 hour minimum; we only charge $200/hr and have a 3 hour minimum.  So you essentially get an extra hour for the same price as others! Why is this? It's simple. We built the booth ourselves – we don't rent it from anyone else so we don't have much overhead on it and can run it much cheaper.
Our Greater Vancouver photobooth rentals include:
Delivery, set up and take down
An fun & professional on-site attendant
Unlimited useage/instant prints during the course of your rental
Your choice of black and white or colour pictures
A DVD of all of the print outs from the booth
A custom photo card on which the images are printed
Do you offer photobooth rentals outside of Vancouver?
Yes. We serve Whistler, Vancouver Island, the Sunshine Coast and the interior of BC as well. We can take the booth virtually anywhere there is a road for us to travel on. Travel charges are $0.50/km + accomodations if we are required to stay overnight (for example for a late wedding on Vancouver Island where we cannot catch a ferry home) Ferry charges are not included in our travel fees.
When should you book?
Because of it's popularity we recommend booking the photobooth at least six to nine months before your wedding date. We only have one booth, and once it is booked for a date it's gone.
How do you book the booth?
There are three ways to get a hold of us:
Use the contact form at the top of this page.
Email us at info@lovetreephotography.ca
Phone us at 604-785-6147